Oct 20, 2020
Google Classroom platform for everyone to create an online class.
While the whole world has gone into coronavirus quarantine, there is a real explosion in the popularity of online communication. And it's not just about online English schools or fitness courses, but also about full-fledged higher education programs.
Some experts predict that soon all universities will move to our tablets and laptops. Of course, if surgeons and nuclear physicists get their qualifications sitting at home, we will surely face disaster. However, many professions can already be mastered remotely without any quality losses. One of them is Google Classroom, which has already been downloaded by more than 50 million users in the App Store and Google Play. Have you switched to distance learning too? Organize your learning process with Google Classroom! Since many students and teachers have switched to remote work as part of preventive measures for COVID-19, it's time to master the free online technology for distance learning.
Specifically, Google Classroom. The virtual classroom dramatically simplifies the organization and control of distance learning for students. Using Google Classroom, educators can send out materials to students, collect and grade their work, leave comments and receive feedback. This service makes distance learning more effective, but it's worth understanding how Google Virtual Classroom works to get the most out of it. The free interactive platform, Google Classroom, will allow nonprofit teams to share experiences, develop skills, and connect with colleagues in virtual classrooms. Google Classroom is available to all personal Google account holders. If you have ever taken an online course, the platform is easy to grasp. The teacher organizes work with several courses, gives assignments including individual ones, checks and shares grades. 
Google Classroom 101: A quick guide to creating an online course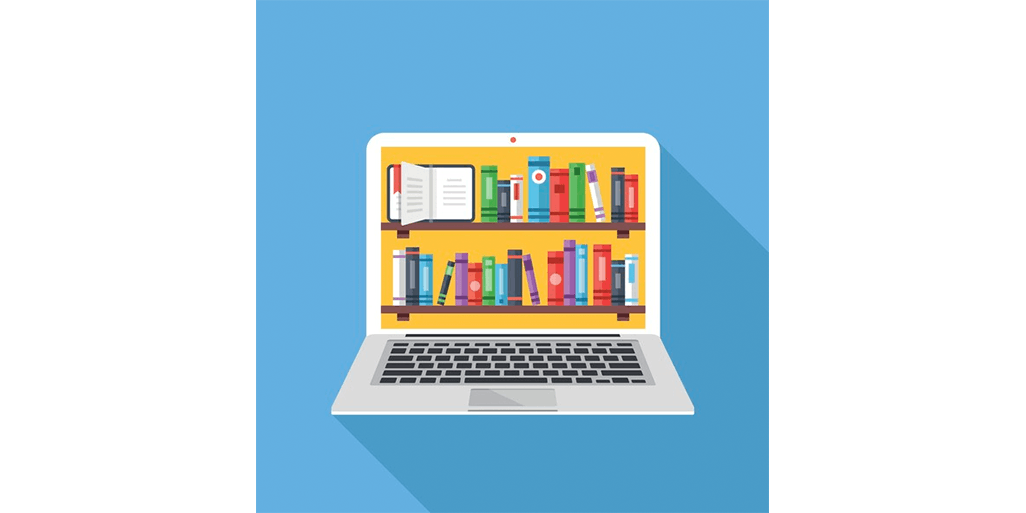 The free interactive platform Google Classroom allows non-profit project teams to share experiences, develop skills, and communicate with colleagues in virtual classrooms. You can create a platform for corporate training: establish communication among colleagues, quickly bring newcomers up to date. You can team up with other NGOs and invite colleagues to read the courses you develop. Or you can attract a third-party company for a particular course: if you do not need a full-time lecturer, you can agree to create a thematic master class. 
Install Google Classroom from the link. You will be taken to your virtual classroom via the link classroom.google.com or by clicking on the application bar's corresponding icon. On the home page, you choose your role: instructors create courses, and students join them. In a couple of clicks, you can create two courses. Each course automatically receives a code by which students can subsequently find their virtual classroom. Access is also open in the Google Class mobile application for Android and iOS.
After creating a course, you will be taken to the main panel: in the horizontal menu, there are three tabs: "Feed," in which all updates are visible; "Tasks" with all materials; "Users," which contains information about classmates and teachers. I especially liked the minimalistic design inherent in Google products: nothing will distract you from studying. Questions and topics for discussion are published in the feed, access to it is configured manually - negligent students can, for example, disable the commenting function. Personal Google account holders can create up to 30 courses per day, join a maximum of 100 courses (30 per day), and share a maximum of 200-course participants (including teachers and students). For more extensive plans, I recommend starting a G Suite for Education account.
How is training organized?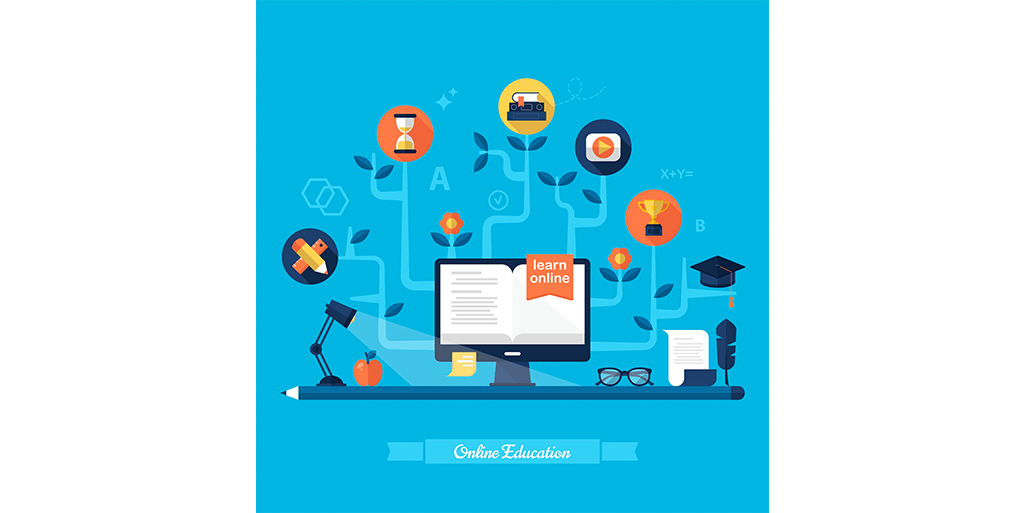 Google has tried to make the learning process multi-faceted. The simplest way to assign roles: teacher-student. The first one posts material, attaches files, creates assignments, and the second gets acquainted with information, does homework, and receives grades. If necessary, comments are added at each stage - for example, when the task needs to be returned, asking to add or fix something.
A slightly more complex version of the distribution of roles is teacher-student - curator - administrator. Curators do not have access to the Class but can monitor students' progress, receiving all data by mail. I think this is convenient, first, for the heads of the department in which the training takes place. Administrators view any courses and work on the domain, and can add and remove members.
How and where to download training materials?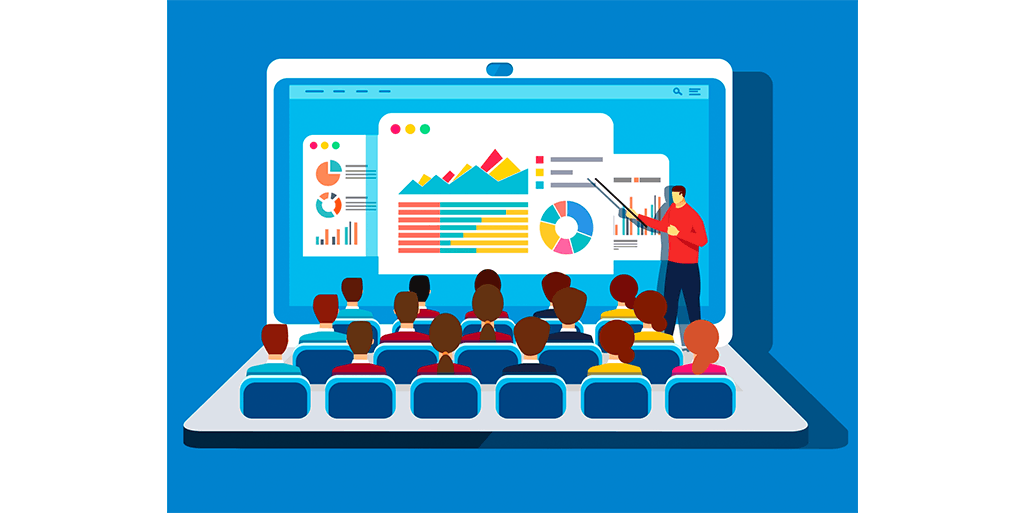 To add course materials, go to the Assignments tab. The objects on this page can be grouped by topic and also arranged in a convenient order. Integration of the service with Google Docs, Google Drive, and Gmail allows you to post videos, texts, and pictures - you have access to the entire arsenal of interactive teaching methods. You can change the title, description, section, audience, and topic of the course at any time. All content is automatically added to folders in Google Drive. I have uploaded a text file, a jpg logo, and a video from the Greenhouse tutorials on Youtube. Exercises are published on the Assignments tab. There are several formats for checking knowledge: a survey, a test, etc. You can give additional instructions in the attached files, use the Blank Quiz template, or create a multiple-choice question.
By default, all jobs are graded on a 100-point scale, and the due date remains open. However, both options are easy to configure: choose the familiar five-point system and specify deadlines down to minutes and seconds. Students can view assignments in the course feed or calendar, or on the To-Do List page. Both assigned tasks that have not yet been submitted, and completed ones, will be visible. In this case, the student can be given an individual task. This is convenient during strategic sessions when each team member specializes in a specific area. 
Nowadays, when almost all types of content are moving from analog, physical, and static to digital, this is a great chance to make the education system as flexible and personalized as possible.
For NGOs, the service is impressive not only for its wide range of tools for work but also for its interactivity - boring training manuals are a thing of the past!
Google Classroom is available wherever the Internet is. The Class can be accessed on a computer in any browser and from mobile devices based on Android and Apple iOS.
Google Classroom can be used by people with visual impairments and screen readers. For example, VoiceOver was created for iOS devices and TalkBack for Android.
Google is sensitive to the information space's security: there are no ads in the Classroom, and no posted materials can be used for commercial purposes. If you still have questions, visit the Class Help Center or write in the article's comments - we will try to figure it out together.
Mindful skills assimilation: Learn how to study better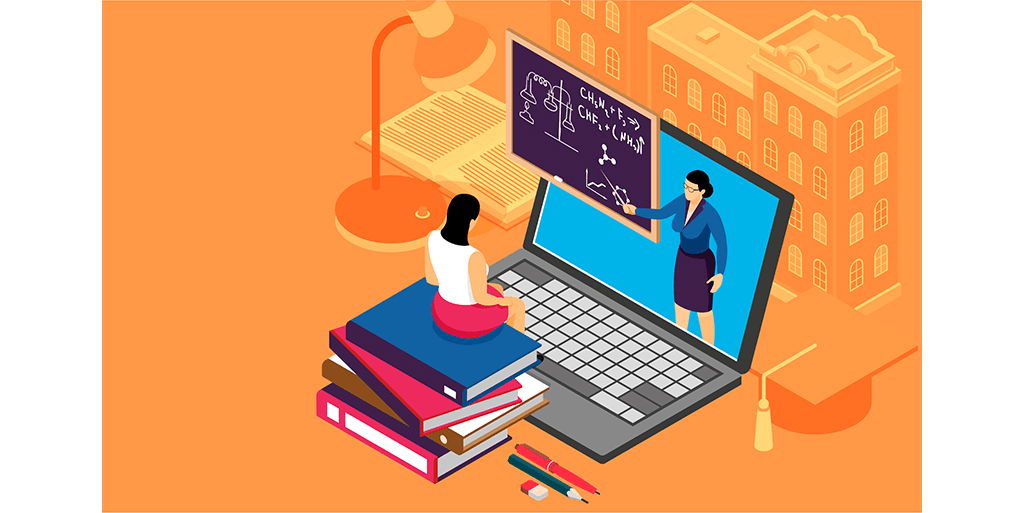 There is no comfort zone in teaching. Not every educational process requires a step-by-step approach. For example, if you want to learn how to change tires on your car, you do not need to follow all the ideas below, although it may be useful. But if the skill you want to master requires in-depth knowledge, then you must master it as best you can. This requires a systematic approach consisting of several essential parts.
Value. It is impossible to learn something if we do not want to learn, and to achieve mastery we must perceive skills and knowledge as something valuable. Moreover, we have to give them meaning. When we learn something, it becomes essential for us.
Purpose. In the early stages of mastery, concentration is critical. We need to understand what we want to learn and set specific goals for ourselves.
Development. Some forms of practice are more effective than others and lead to higher levels of proficiency. At this stage of learning, we will have to hone our skills and take targeted steps to improve our work quality.
Expansion. At this stage we will break out of the basics, and apply what we already know in practice. In this way, we will enrich our knowledge and skills and achieve a deeper understanding of the subject.
Relationships. Finally, we begin to see the big picture. Now it is no longer enough to simply know individual facts, details, or procedures; we want to understand how they all interact with each other.
Rethinking. While learning something, it is easy to make a mistake, to become overconfident. Therefore, we need to periodically analyze our knowledge, revise our ideas, and learn from the process.
The more active you are in the learning process, the more you will learn. For example, when reading a new book or article, ask yourself the questions: "What is this text about? What is the author trying to convey to the reader? Is there something here that I don't understand?" Besides, the learning process needs to be managed. Are you getting feedback? Are you checking your progress against some benchmark? If you are preparing to give a speech, record your presentation on video. If you're writing an essay, have a friend read it. If you are learning Spanish, talk to a native speaker. In teaching, we need to set goals and define precisely what we want to learn.
Also, be sure to reflect on your thinking. Do you understand what you are learning? Are you forgetting what you've learned? In this regard, it is essential to distribute your study time correctly. We often forget some facts and details, and, according to some estimates, after an hour, we cannot remember about half of what we just learned. This means that you will have to repeat what you have gone through for days, weeks, and even months.
Emotions play a huge role in learning. We often think that learning is something from the realm of rational thinking, a process that requires pure logic and focus, but in fact, our brain does not work like that. The process of acquiring mastery affects both our consciousness and the realm of the unconscious. Therefore, we cannot learn something if we do not believe that we are capable of it. Like a motor, which requires gasoline and oil to function correctly, our brains need both intelligence and emotion to function at a high level.
To become a specialist, you must also see connections, and effective learning often boils down to recognizing relationships in a particular body of knowledge. So ask yourself: is there some analogy that could help explain the idea? Is it possible to trace links with other areas and subjects of knowledge? If you study a particular subject, say, black hole physics, try to find conceptual similarities to something else. Do black holes look like gutters? Like a waterfall? Like a trash can? In short, there are better, more effective ways to learn, and we must try very hard to ensure that everyone gets the skills they need. In today's world, our goal is not just to be smart or to remember many facts. This is no longer enough. 
For each person, learning should begin with a clear understanding of what basic knowledge they want to improve. Sometimes this is obvious. It is not easy to learn how to dive if you cannot swim. But in most cases, it can be more challenging to determine the necessary base. So ask yourself, "What skills do I want to learn? Are there some basic concepts in this area that I should first get acquainted with? "In this sense, knowledge is real power. Understanding the facts allows you to more effectively master the skill.
When we think about learning, we often imagine something static: we have mastered a skill, and that's it. But the nature of learning, the acquisition of mastery, is dynamic. To become an expert at something, you need to go beyond your skills continually. In short, there is no comfort zone in learning. Facts are not just some form of intelligent fuel for our thinking motors. Willingham suggests that the regions of the brain responsible for knowledge and reasoning are closely intertwined. Content and consciousness support each other within our neural structures. Memory is the residue of thought. If we have a specific knowledge set, it is much easier to supplement it with new ones. In other words, if you want to know more about statistics, the main thing you need to know is statistics. If you want to improve your Spanish, it is advisable that you already know it. If you start learning to play the guitar, memorize the basic chords first.
Share this