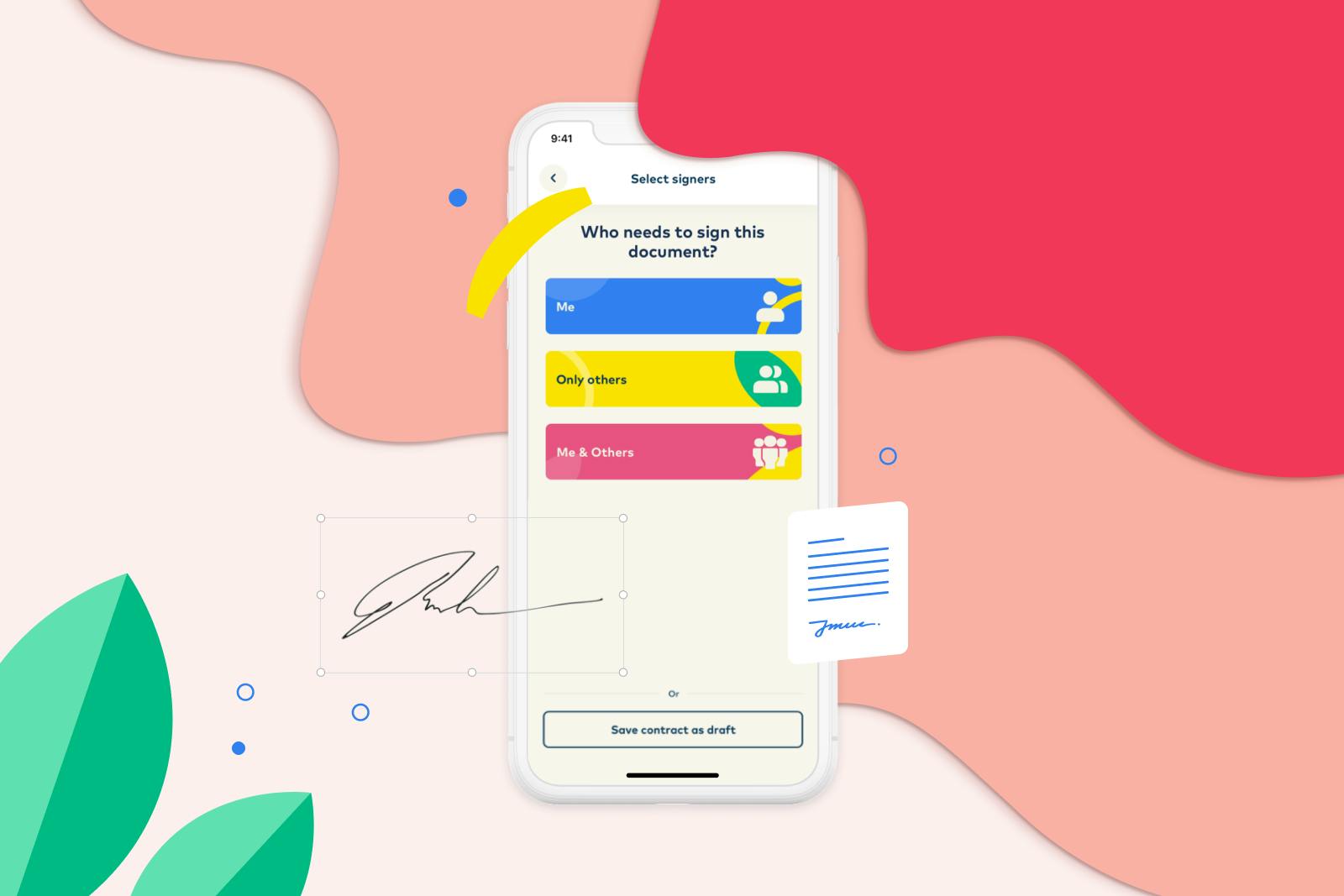 Article
Published: August 04, 2022
Introducing Bananasign: The New Digital Workflow App From Lumin PDF
After months of planning and development work, we're thrilled to bring our new mobile app Bananasign to the App Store and Google Play on 15th July 2021.
Lumin PDF gives you the ability to add e-signatures to your pdf documents and contracts, just one of the full suite of tools available within our platform. But when you need to sign and manage multiple documents on the go, a mobile app designed to do just that will solve all your problems. Enter Bananasign, your new pocket whizz that's anything but boring and beige.
Our multifaceted app's core functionality revolves around getting work done on-the-go, designed with the user front of mind. Whether you're waiting in line or ordering a coffee, we're giving you the instant gratification that your documents have been received, signed and stored from the comfort of your pocket. Our aim is to make these everyday mundane tasks just a little bit brighter, while helping you achieve more in less time.
We believe work should be rewarding and bring a sense of fulfilment, which is the principle Bananasign was built on. You can accept a new job offer, seal the deal on a new project or even sign new homeownership paperwork all from our mobile app.
Bananasign offers basic editing functionality, such as the ability to draw, highlight, add text or notes. You can create and save your handwritten e-signature, then use it to easily sign and send important documents when you're out and about. In your dashboard, you'll always know the status of your documents and receive push notifications when an action has been taken. You can send documents for signing to anyone with an email address. They don't need a Bananasign account to sign your documents, but they'd be silly not to!
When your document or contract has been signed, it'll appear completed safely within your Bananasign account. Say goodbye to endless paperwork and hello to an easier way to e-sign and store documents.
Bananasign's key features and benefits:
Sign your contracts anywhere, anytime across different devices
Full integration with Google Drive & Dropbox
Track the status of your documents & contracts in your dashboard
Receive push notifications when your documents or contracts are signed
Paperless, saving the planet's resources and your time
Simple editing tools for making notes or adding text
Available FREE on iOS and Android devices for a limited time.
How to download and use Bananasign:
Head to the App Store or Google Play and search for Bananasign.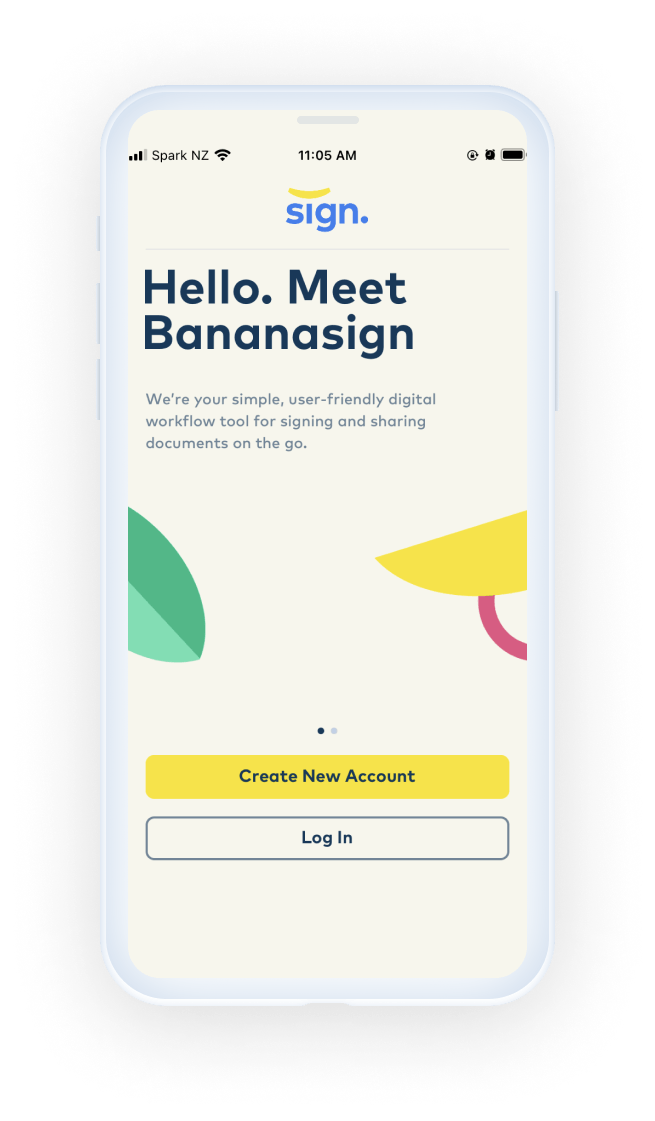 You'll have the ability to create a new account where all your information will be safely stored.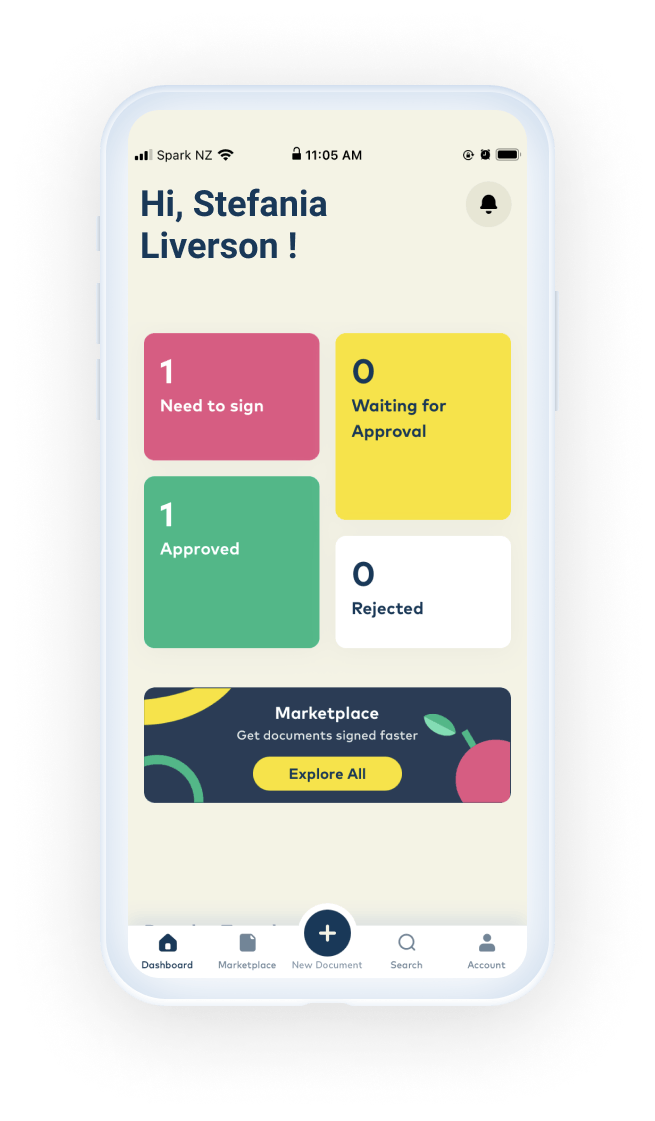 Your new dashboard looks like this, showing you the current status of your documents and fresh, clean interface.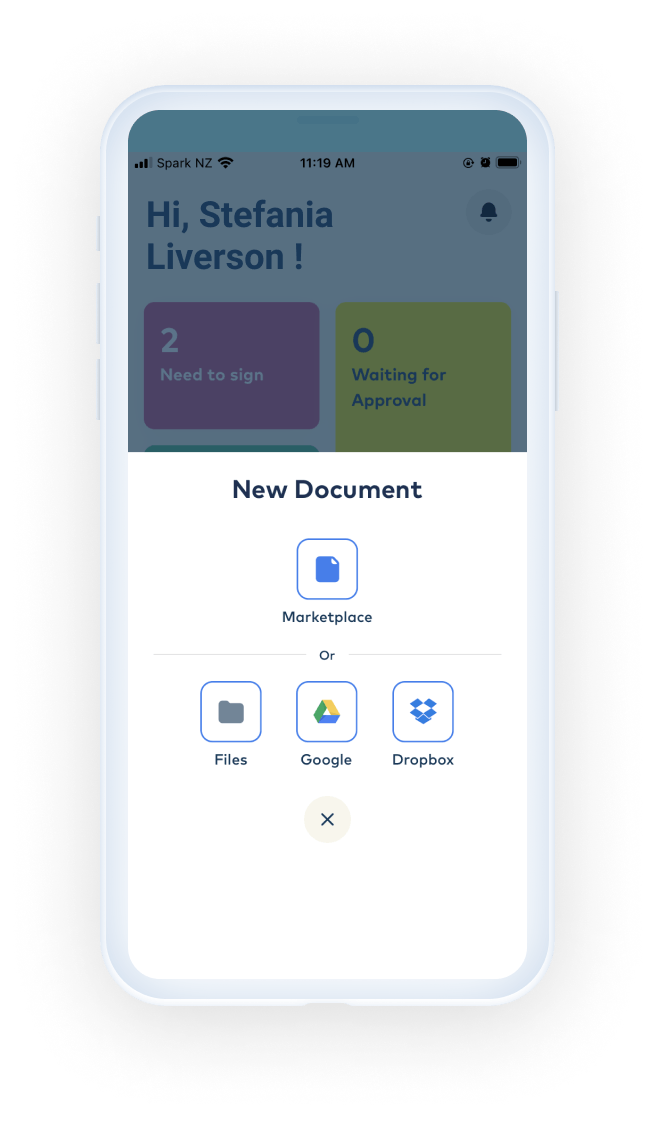 Clicking the plus button at the bottom of the nav will give you this panel, allowing you to choose where to import documents from.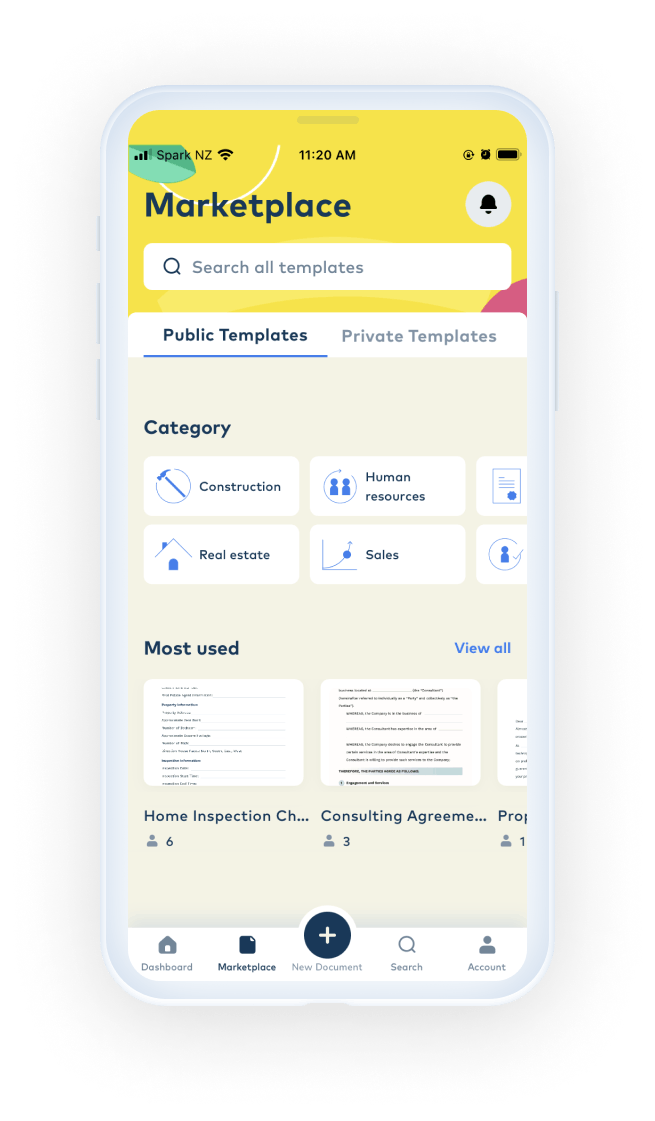 Users of Bananasign will also have access to a full and ever-growing suite of templates to download and edit on the go.
If you have any questions about getting started with Bananasign, just get in touch with the team at [email protected] or head to bananasign.co