How to Delete My Account?
Lumin PDF makes things easy — even deleting an account. In this guide, we will show how to delete your account in a few clicks.
📌 Note: Before deleting, don't forget to back up your PDF files from Lumin.
What you need to know before deleting an account
After a request to close an account, all your team chats will be deleted and payments canceled. We will save your personal data (email/password and document list) in the system for 3 days after the request. Any time within 3 days of deleting your account, you can still log into Lumin to restore your account details and documents.
📌 Note: Make sure that your team's work isn't lost when you delete your account — notify them before deleting your account.
How to Delete Your Account
To delete an account, click on the personal profile icon in the upper right corner, and then:
1. Click on the Profile Settings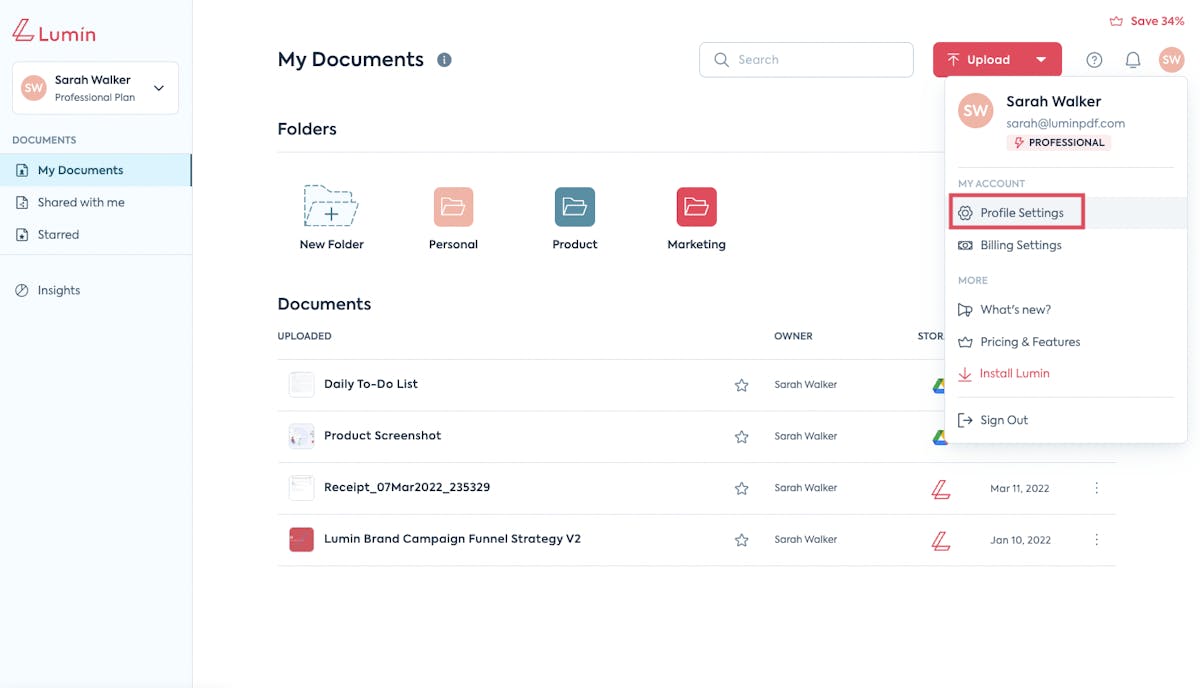 2. Click the Delete My Account button at the bottom of the screen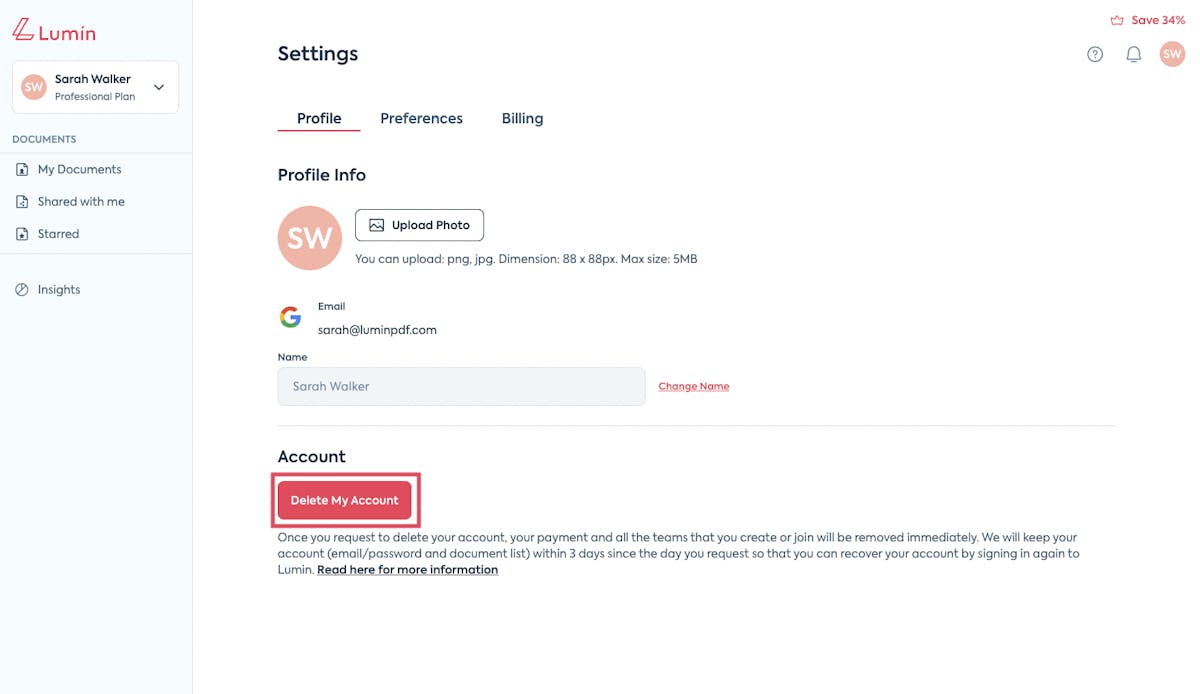 3. Click Deactivate if you agree to remove your account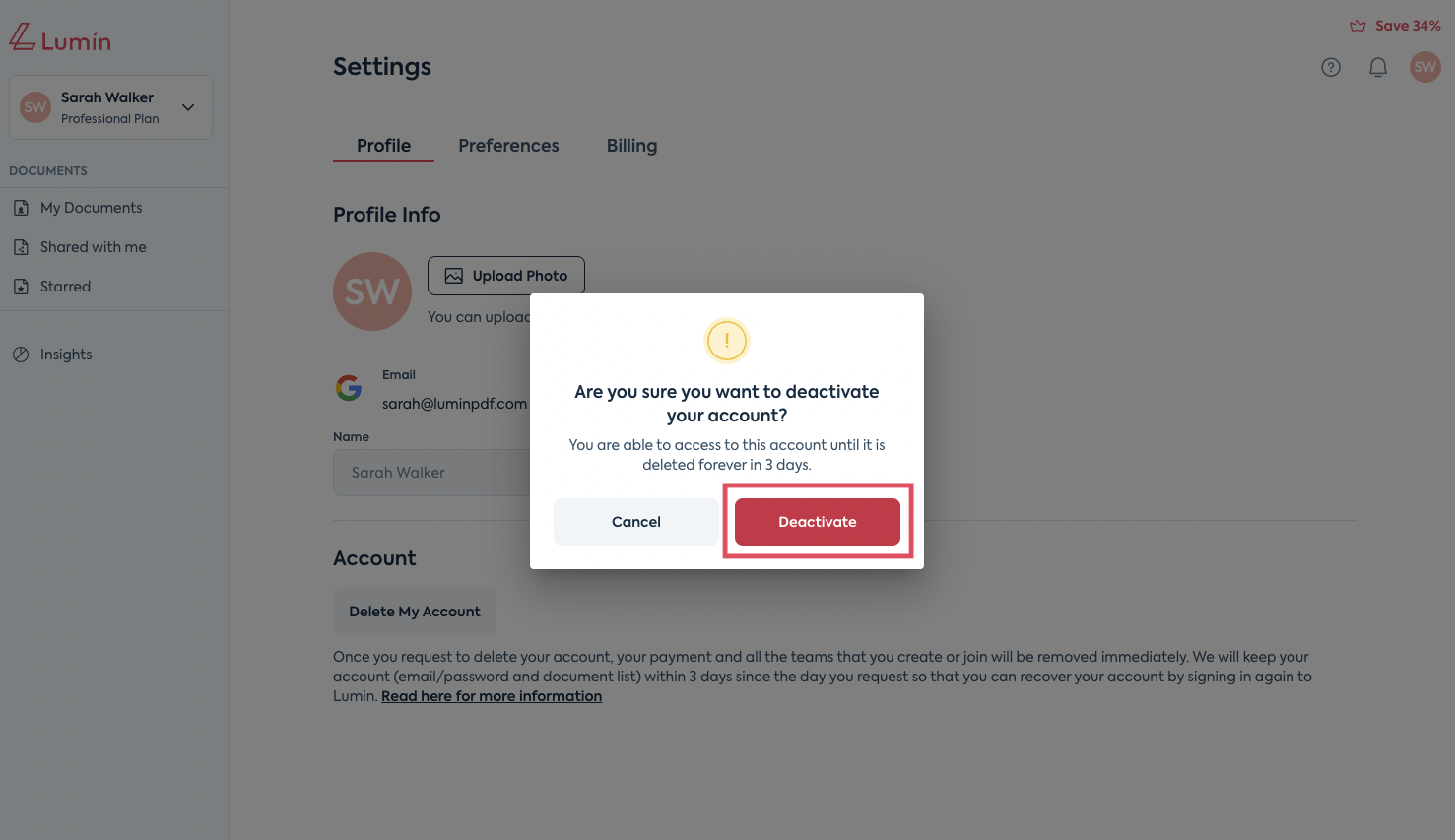 How to delete a Team or Enterprise account
The difference between enterprise/team and personal accounts is that one person might be paying for multiple accounts. If you are the owner of an Enterprise account, you need to change the accounts of your staff to FREE accounts before deleting them. 
How to get a refund?
If you decide to delete your account — we can refund you the full subscription amount. All you need to do is to contact us within 30 days of opening your account and let us know what problem you're experiencing. We also offer full refunds for anyone who is disappointed by the quality or functionality of Lumin.  
To receive a refund report your situation to support via the online chat tool or by filling in this form. Please leave your email, and we will contact you as soon as possible.