How to cancel subscription to Lumin PDF?
Learn the steps to cancel your subscription to Lumin PDF in case you don't need it anymore, or review your pricing plan. Find more info on how to do it here in our guide.
How to cancel your Lumin subscription, step-by-step:
1. Log in
2. Once logged in, click on your account in the top right corner
3. Click Billing Settings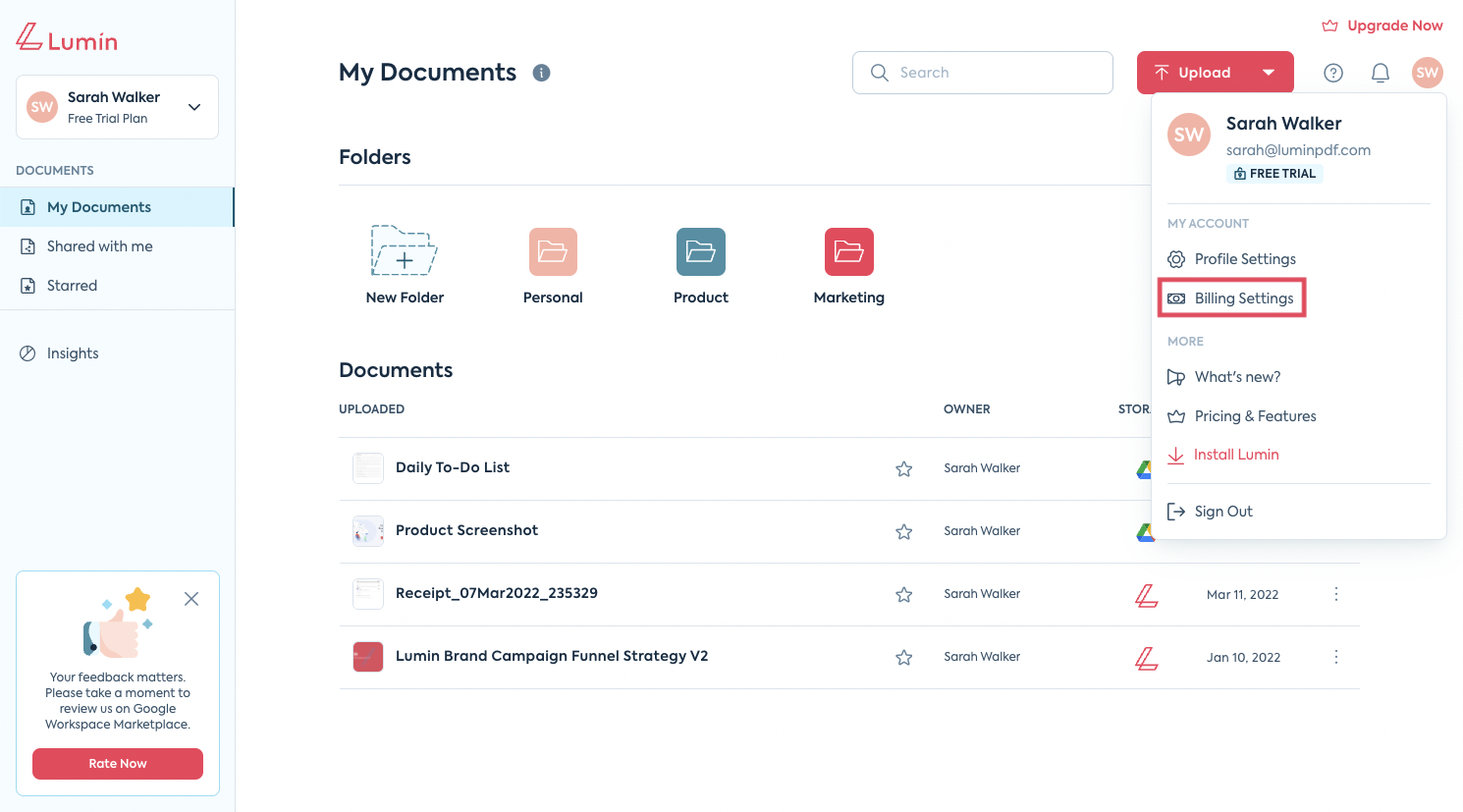 4. Once in settings, clicking billing in the top menu
5. Click cancel plan or change the pricing plan (make sure you have backed up any stored files before cancelling to not lose your documents)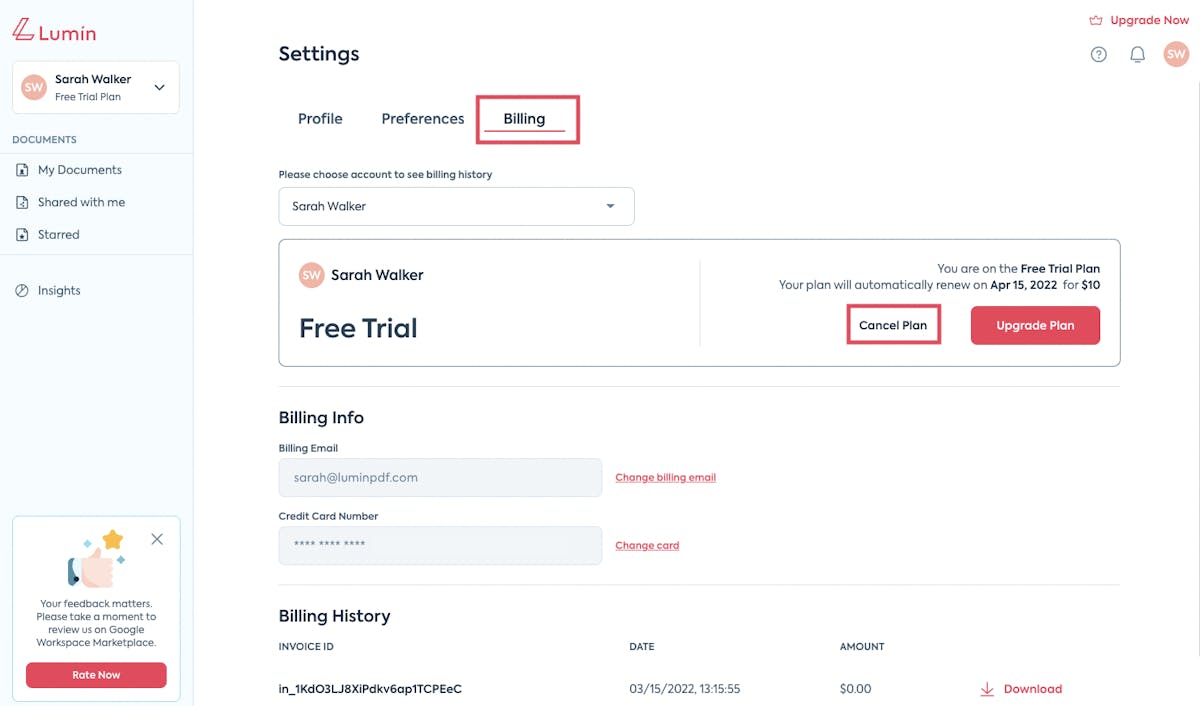 You have now cancelled your subscription.
Why you should stay with Lumin PDF
Lumin PDF makes editing files easier, compressing files less risky, and provides an essential tool for anyone who uses PDF documents.
If you feel that the pricing plan isn't right for you, you don't have to cancel Lumin PDF subscription, rather consider changing the plan to better suit your needs. 
Without Lumin PDF, you will no longer have a secure and easy way to edit PDFs, a safe document storage program you can take anywhere on any device, or a safe way to compress your files. 
More in this section
Lumin Premium