Lumin PDF brings your documents to life
Lumin PDF's powerful features are simple and intuitive to use. They're ready to go when you are from our beautifully designed cloud-based app.
Collaborate, annotate, view, share and e-sign with online tools that make the job quick and easy.
Learn more below.
👋 Overview
With Lumin you can share files with other teammates for collaboration, commenting and annotation. In this guide, we will cover PDF share forms and possible scenarios for sharing files.
How to Share a PDF as a Link
With Lumin you can upload PDF files online to share them with anyone you need. After uploading, the PDF files are stored in the Documents page. You can share files from the Documents page without opening: 
Click on the three dots
Click Share
Configure access 
Copy link below

You can share files from Documents page
The share screen contains a search bar for inviting other users to access the PDF file, and a list of people who have access to the file. The share screen also contains a sharing link for the file, if link sharing has been enabled. In Sharing settings you can customize who can open the file and assign the following document permissions: commenting, editing or full-access with the ability to share. Just copy the public link and send it by email, chat with colleagues or any social network.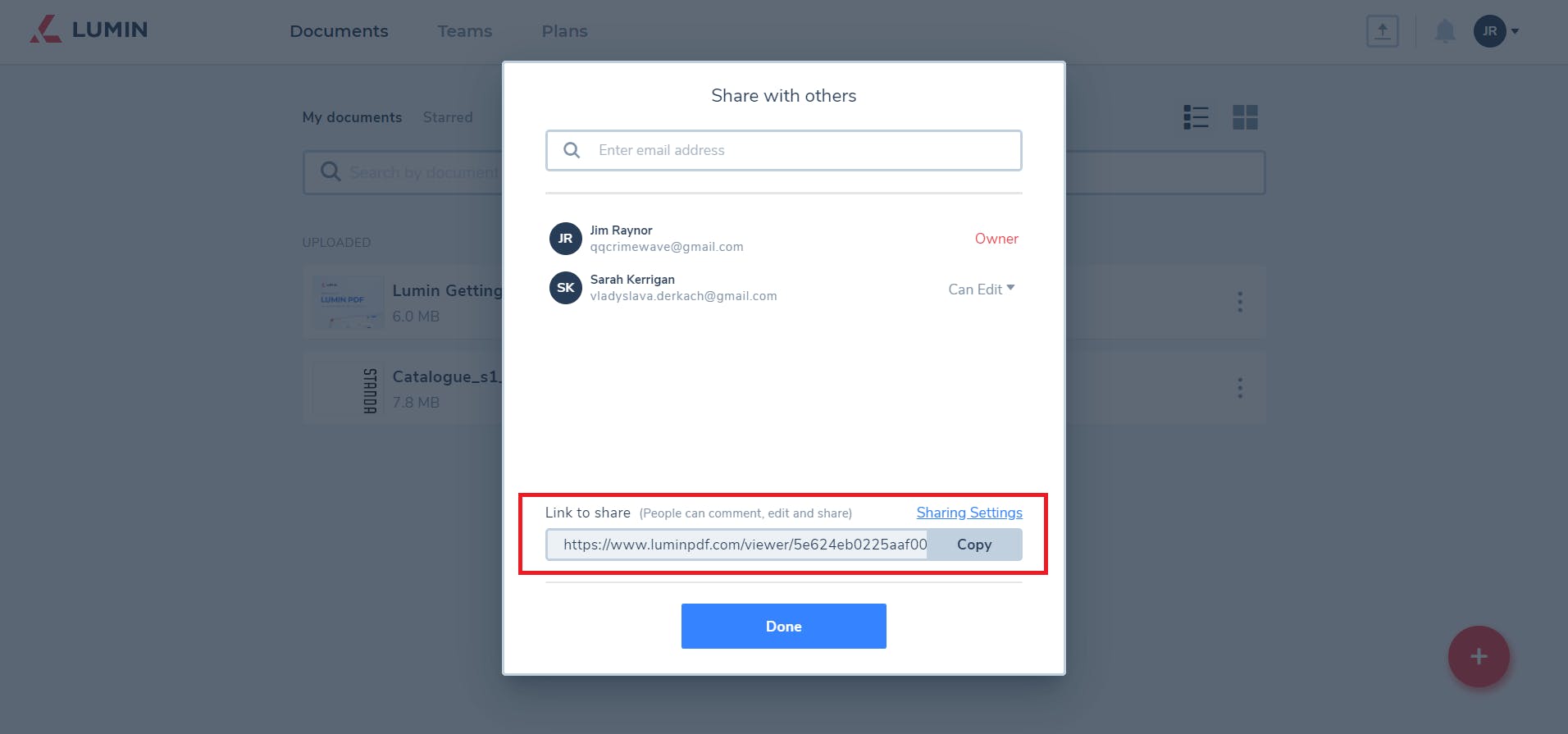 How to share PDF as a link
📌Note: You can use personal settings for each user.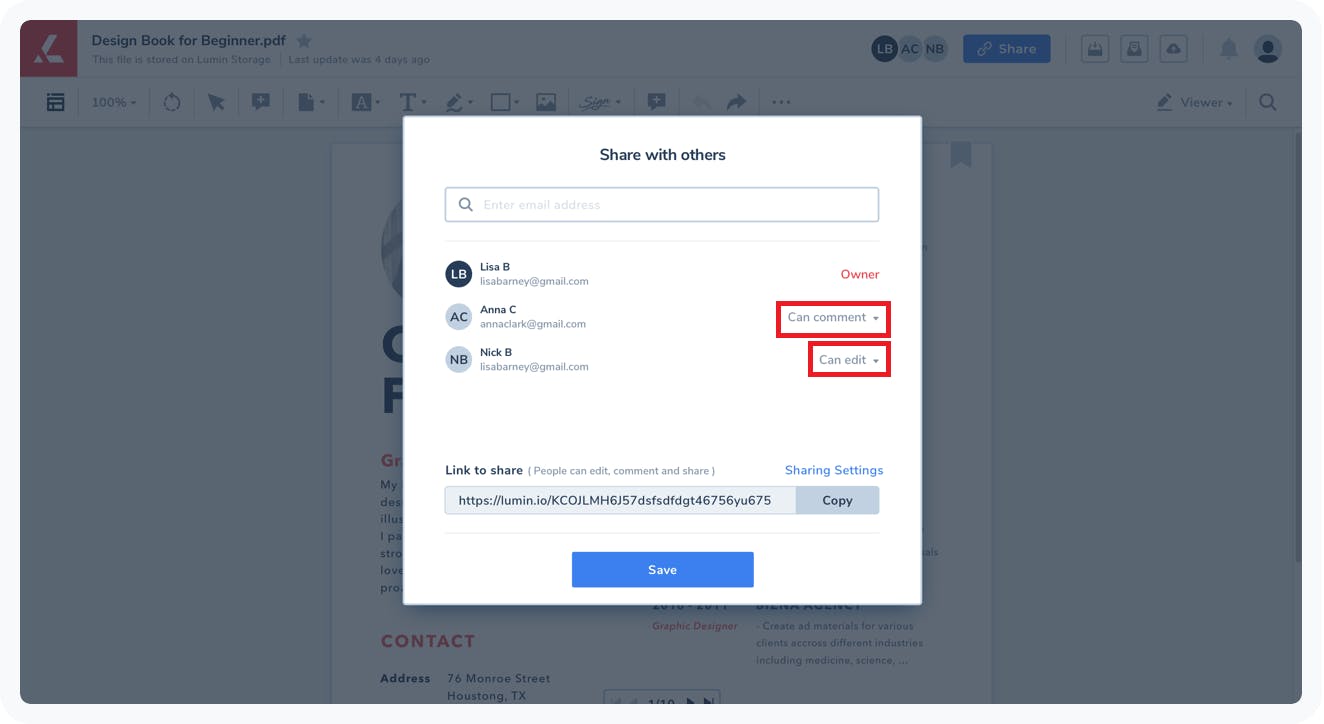 Set up personal settings for each teammate
How to Invite a User by Email
You can invite other Lumin users to cooperate with documents by email. Each user you invite receives a notification letter. There is an Open Document button to open the file in a new tab.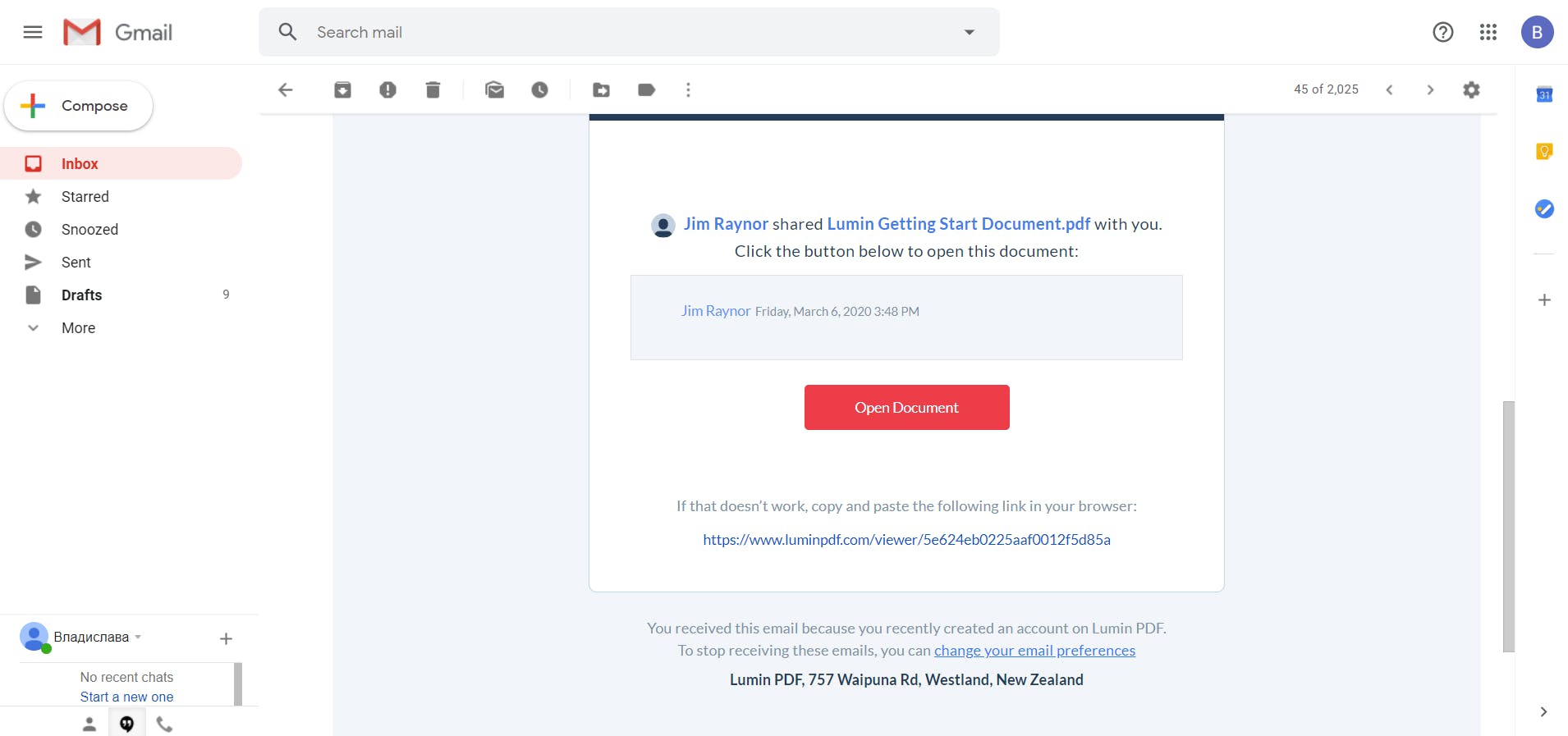 How to share PDF online by email
How to Share a PDF on Google Drive or Dropbox
You don't need to upload a PDF to share on Google Drive — you can synchronize it. On the Sharing toolbar, click on the Sync document icon and select a source to sync the document — with Google Drive or Dropbox. After synchronization with Google Drive, you can open your file using the Lumin Google extension or other built-in programs.

How Do I Share a PDF on Facebook
To share the PDF file on Facebook, you can use the Copy link function. When you copy the link to a post from your feed, Facebook will automatically create a preview of the file with the ability to follow the link.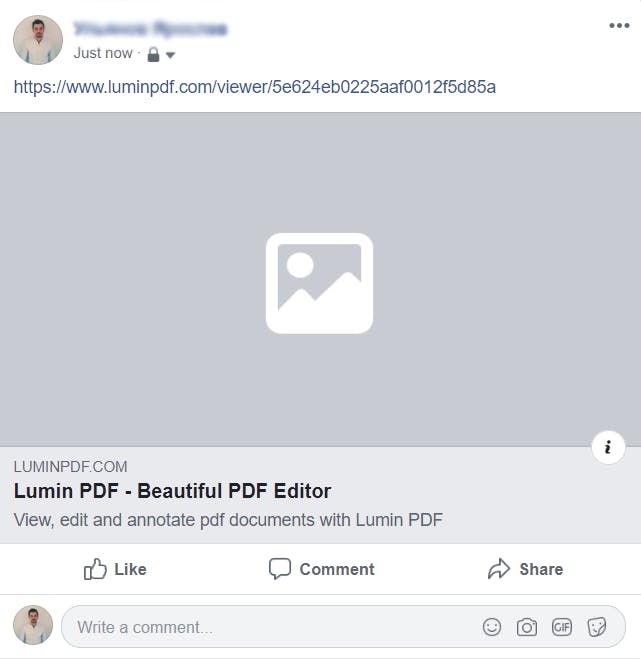 How do you share a PDF on Facebook feed
How to Share a PDF on LinkedIn
With LinkedIn, Twitter and other social networks, you can share PDF in the same way as Facebook — copy the link and paste it into the feed post or chat message. LinkedIn will also automatically create a preview of the publication with the link to follow.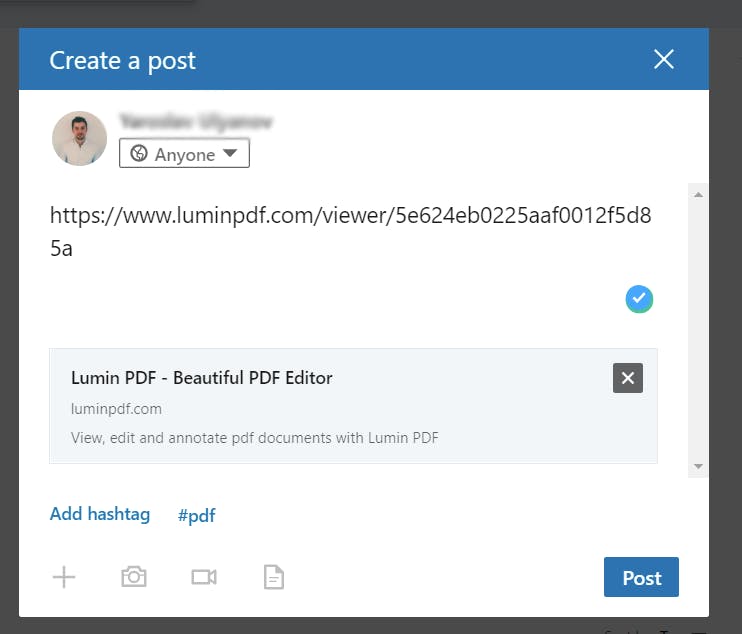 How do you share a PDF on LinkedIn feed
📌Note: When you create a post in the LinkedIn feed, you can automatically duplicate the post on Twitter.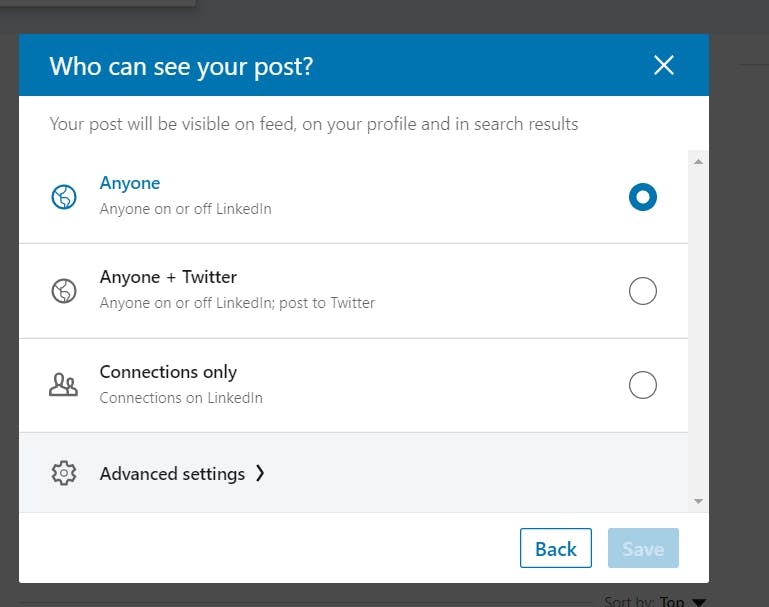 Additional LinkedIn post settings
How to Share Large PDF Files
Lumin users don't care how big their files are — you can share a link to any file that fits on your personal Lumin storage.
Find out More Lumin Features
Lumin isn't just a PDF share site, it's a clear tool to cooperate with the team, add text, images, comments, shapes, and signatures wherever you go — from your phone, tablet, or computer. Check out our How to annotate PDF guide to learn more about Lumin annotation tools.