Hello, how can we help?
Lumin is simple and intuitive. Most of the features work exactly as you would expect.
If you get stuck we have a ton of helpful information below
👋 Overview
Move file
You can move a file from your individual document list to the team document list or from a team document list to another team document list.
If you want to move a file from the Individual document list, you have to be the owner of the document, the ones who are shared can not move the document to another team.
If you want to move a file from the Team document, you need to be the team owner or team member.
Be aware that when you move a document to another team, you are transferring your ownership to that document.
1. Click on the hamburger button on the document list: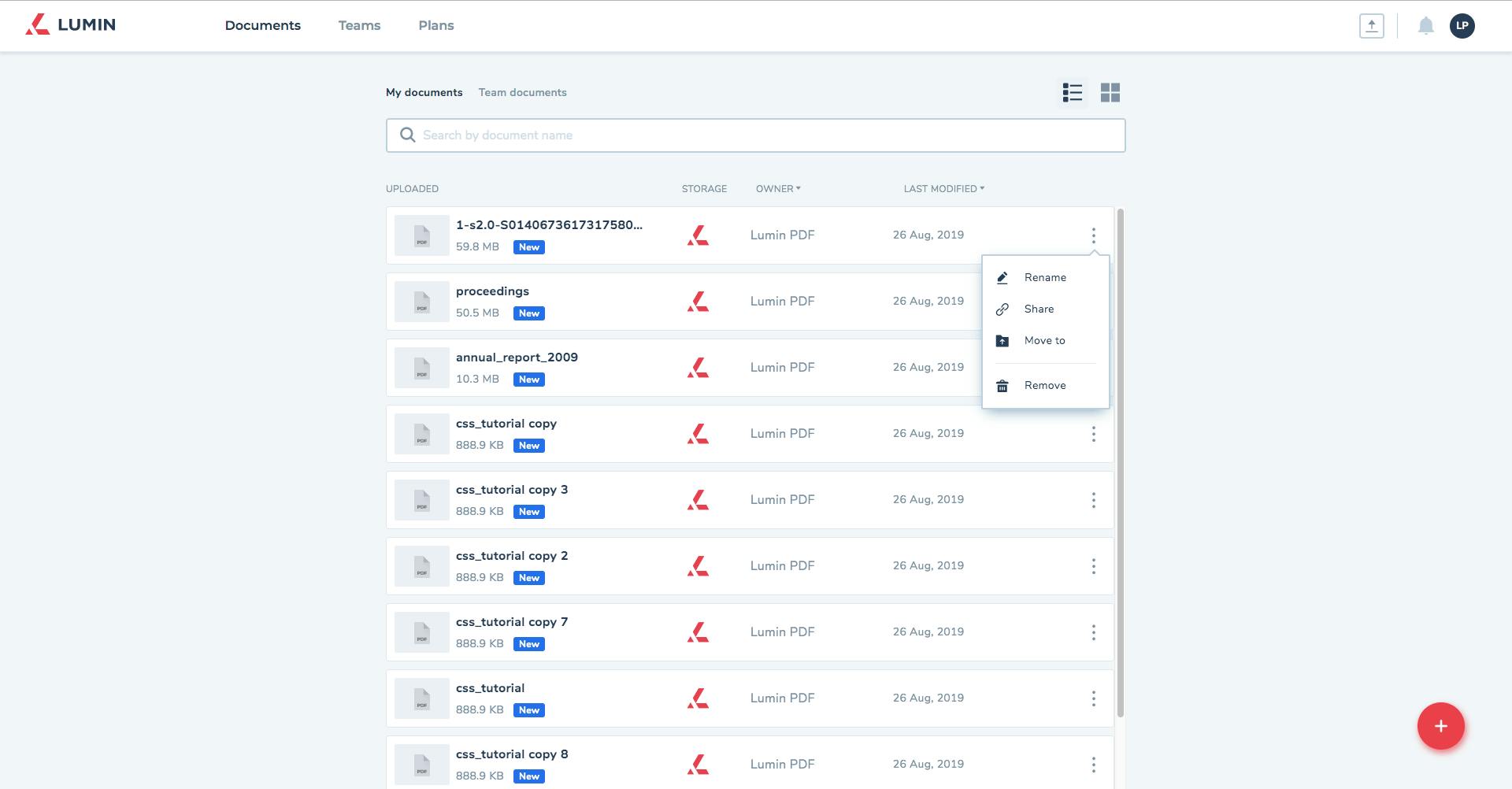 2. You will have a <Move> button if you have the right to move the file.