May 29, 2020
Celebrating High School Graduation During COVID-19
Your seniors proudly wore their "Class of 2020" gear like a uniform. They stressed over the SATs and planned their senior prom. In cafeterias, classrooms, and playing fields, they dreamed about life after graduation and relished their last days together before moving on. And then, lockdown happened. 
Stay-at-home orders due to coronavirus haven't been easy on anyone -- least of all, the teachers who have to scramble to take their classes online. But for high school seniors, the loss of their final weeks of school hits especially hard. With much of the country on stay-at-home orders, students have already missed out on many of the hallmarks of senior year. Senior trips, final sports seasons, school plays, and banquets went out the door (while students stayed very much indoors). Now, seniors across the country are facing the possibility that graduation, the final big day of their high school careers, will be cancelled, as well.
It's a disappointing time for many students and families. But lockdown doesn't mean that you can't make high school graduation special for the seniors in your life. Here are 7 creative ways you can celebrate graduation from home.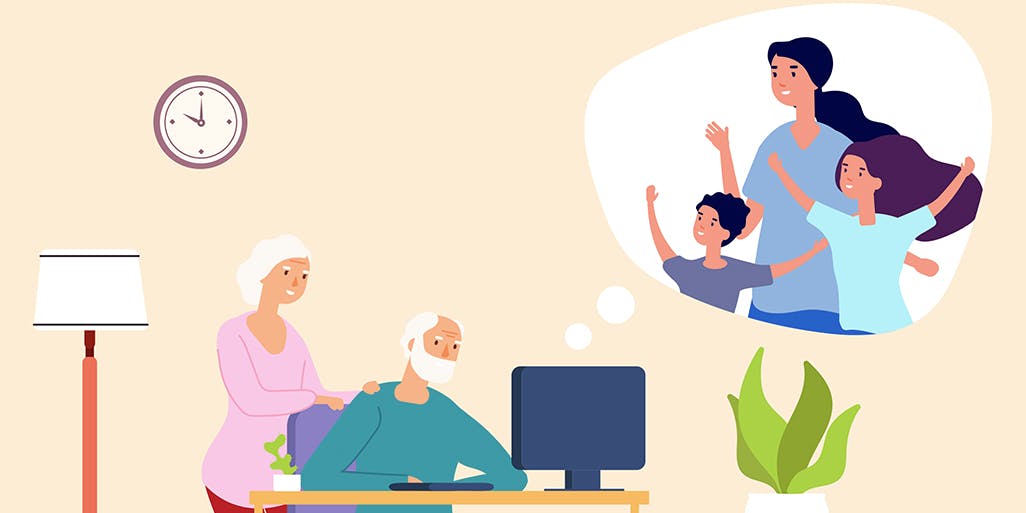 1. Have a social distancing party
You'd planned the graduation party, sent invitations, and hoped against hope that your state would open back up again in time for the big day. Well, it's time for a Plan B.
Since getting everyone together isn't an option, host a social distancing graduation party instead. Connect friends and family on Zoom to congratulate the grad. You can share your favorite photos and memories together if you want, or ask people to write a special message for your grad to read at the party. You can make things more festive by making or ordering cake and hor d'oeuvres and having it delivered to all the "guests".  
If you haven't sent out invitations yet (and it's procrastinators for the win!), check our free Graduation Invitation template. Customize it with your grad's name, images, graffiti, or whatever else you want to make it special.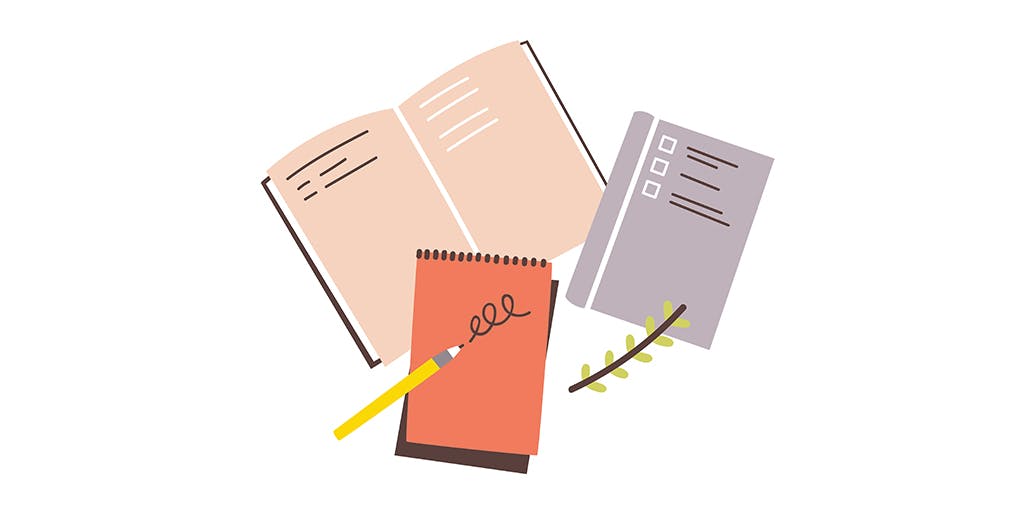 2. Make a graduation memory book
Let your grad know how much they're loved by asking relatives, friends, and teachers to write messages for them to read on graduation day. They can be words of wisdom for the approaching years, a funny memory, or simply a note to say, "You're loved."
Then gather together all the messages into a document or booklet and give it to your student to hold on to. If you want an easy way to present the messages together, try out Lumin PDF's simple PDF editor.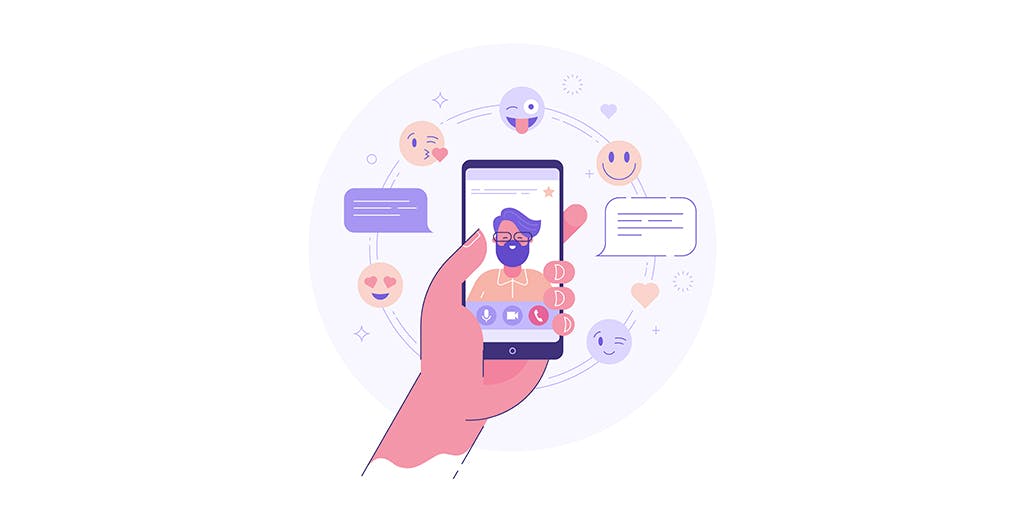 3. Record video messages
There's nothing like seeing smiles on the faces of people who care about you, especially on such a big occasion. You can't gather people in person, but thanks to those nifty things called videos, you can still show your grad some love. Ask friends and relatives to record a short video message for your grad. Is there a special moment they shared together? Do they have advice for the years ahead? Whatever loved ones can't say in person, they can still say virtually. Then have a viewing party as a family at home. The best part is that your grad will be able to look back on these messages in the coming months and years.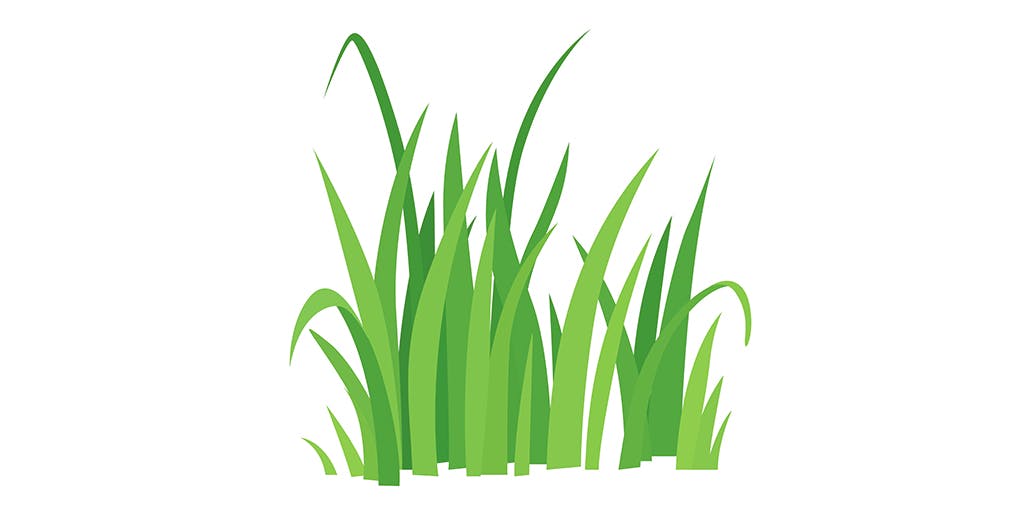 4. Custom graduation yard signs
There's a blank canvas you already have, waiting to be painted with expressions of love for your grad. It's your front lawn. What better way to show off how proud you are of your grad than with a customized lawn sign -- or 10! Make your sign unique with a special message, a picture, and, of course, your grad's name. It's a sign (literally) of recognition for one of their biggest achievements, even if they don't get the applause of a graduation ceremony.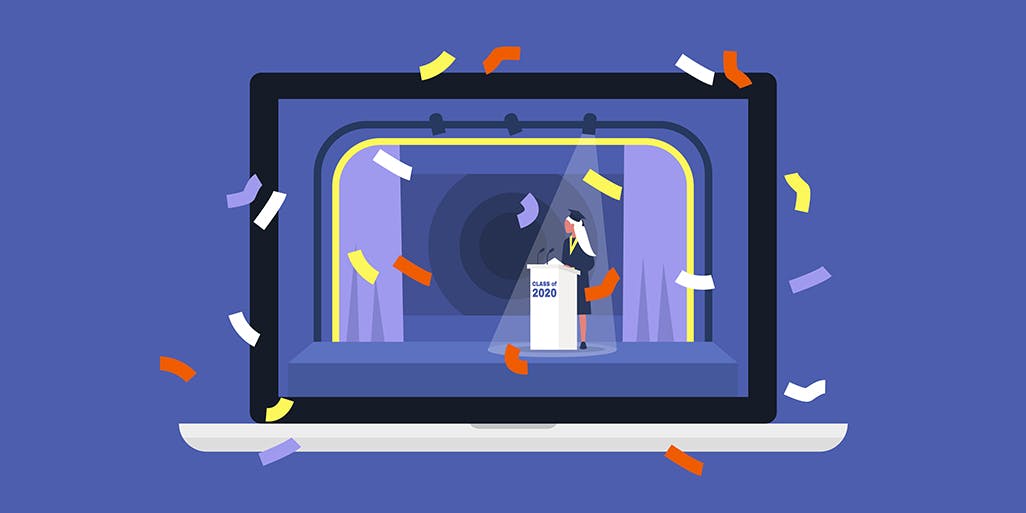 5. But if applause is what they want...
Have a social distancing ceremony! If you feel safe gathering a few close family members together at home, bag the official ceremony and hold your own at home. Turn up "Pomp and Circumstance", put your kitchen chairs in a row, and hand your grad a surrogate diploma in front of an audience of the closest people in his or her life. If you want to make it really realistic, you can read a long list of names of other students until everyone is tired and bored before getting to your own grad. Just an idea.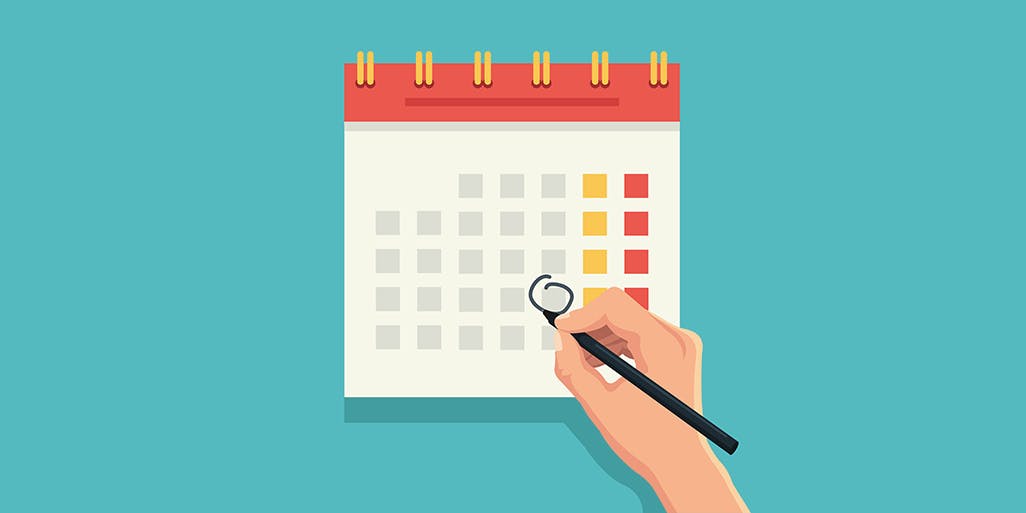 6. Ask your school to postpone the ceremony
For everyone who's been dreaming of crossing the stage in their cap and gown, settling for a face mask and hand sanitizer is a bit...disappointing. Teachers and administrators know how much seniors have been looking forward to graduation. For many, the vision of accepting their diploma has sustained them through late-night study sessions and academic challenges. For others, reaching this day didn't always seem so likely. And no matter the challenges or successes your student has faced in the last 12 years of schooling, graduation is an important moment of closure.
Many schools around the country have decided not to cancel their ceremonies, but to postpone them instead. Once it's safe again to gather, seniors can still have their special day with their classmates and family. If your school hasn't announced plans to hold a graduation ceremony after quarantine ends, call up your principal or headmaster and ask them to do so. You can also start up a petition to join together with other parents and students who would appreciate the opportunity to hold a postponed ceremony.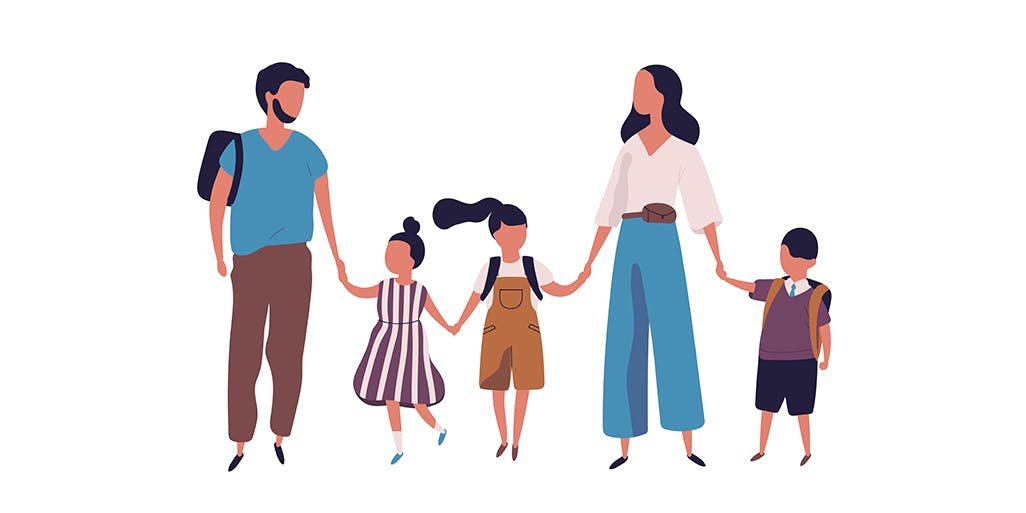 7. Remember the younger grads, too
High school seniors aren't the only ones with a big day to celebrate! The little scholars in your life also want their moment in the sun! If your student's school had planned to hold a kindergarten, elementary school, or middle school graduation, don't scrap the occasion all together. Make homemade party favors, send invitations, and gather your student's classmates on Zoom for a telegraduation and games. Your child will feel recognized and enjoy the time spent (virtually) with their friends.
Share this