Jun 16, 2021
Chromebooks in the Classroom: Creating a Productive e-Learning Environment
It's no surprise that Covid-19 has reshaped modern education. Schools and universities worldwide have had to adapt to new ways of learning at a distance. Naturally, education has progressively transitioned to digital, and it seems like eLearning is here for the long run. In fact, the eLearning market will be worth over US $325 billion by 2025 according to Forbes. When the pandemic hit, the industry faced a massive spike in demand for educational technology, eLearning market development, and access to distance learning tools. 
According to UNESCO analysis, 165 countries have closed schools and universities nationwide, affecting over 1.5 billion children and youth, or 87% of the world's student population in March 2020. All of these factors contributed to EdTech's growth. While schools and universities are reopening, the hybrid educational system will remain inclined towards online learning solutions. 
Many challenges have emerged during the pandemic for teachers and students, one being access to an easy-to-use, integrated system to study, work, track progress, communicate and collaborate. With an increasing number of new software solutions and eLearning tools on the rise, this demand has been exacerbated. Chromebooks, the web-browser-based laptops designed on Chrome OS, are becoming increasingly popular in the education sector. First introduced in 2011, these devices have transformed into attractive and valuable tools.
Let's face it: most schools and colleges don't use the majority of features and functionality offered on expensive laptops. For learning and education, what's important is the ability to conduct research, work with documents, write essays, watch videos, easily access and share information and files and collaborate. Additionally, with the widespread adoption of e-Learning, there is a growing number of digital applications and tools that students and educators now need to use on a daily basis. 
It's complicated to find an affordable yet reliable and high-quality device to fulfill the main needs of the modern educational environment. There are many challenges being faced: enforced digitalization, the lack of budget in schools and colleges, difficulty keeping up with emerging innovations, and the synchronization of the learning process to keep students interested, motivated and engaged. Chromebooks, which incorporate all of Google's popular tools, offer a solution to this dilemma. 
What is the difference between a Chromebook and a laptop?
A Chromebook is a tablet, laptop, or 2-in-1 convertible gadget powered by Google. It's run by the Chrome operating system and has a full pack of Google-enabled applications. Basically, the whole system in a Chromebook looks like a big web browser with a very simple interface. The main difference between a Chromebook and a regular laptop is that it's operated by a web browser, heavily focused on the Google suite of tools, and is cloud-based. Instead of having inside storage and multiple pre-installed programs, Chromebooks keep all your data in the cloud.
Key Chromebook characteristics:
Powered by Google and operated by Chrome OS
Has built-in security
Has a full package of Google-enabled applications
Is lightweight to carry but resistant to damage
Created for working in the cloud or in a web browser
It is powerful, yet very simple and easy to use, which makes it a perfect solution for students, teachers, and parents. Chromebooks are becoming widely recognized as a universal asset for educational purposes. More than 30 million students worldwide already use Chromebooks at schools and universities. 
Why Chromebooks are perfect for virtual learning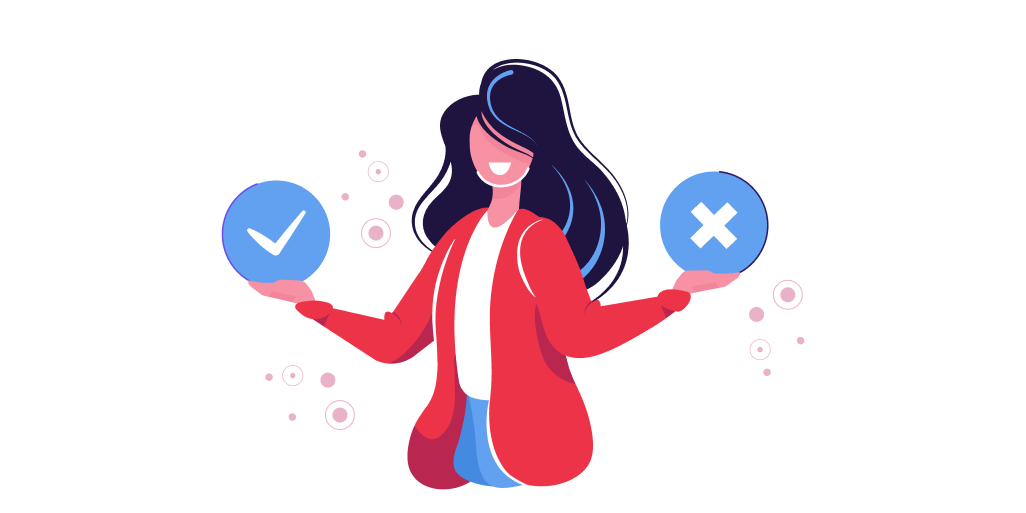 While some may not be satisfied with Chromebooks' speed or power, keep in mind that they weren't designed for heavy gaming or programming: they were created to be affordable, easy-to-use gadgets to work with documents and collaborate in the virtual learning environment. Considering all the above, the benefits of having a Chromebook in a classroom far outweigh the drawbacks. It is safe to say that they are an affordable and extremely valuable tool for students, parents, and teachers. 
What Chromebooks are good for
Virtual education, eLearning, and digital classrooms
Working with documents and collaboration in the virtual learning environment
Quick and seamless web browsing 
Working with G-Suite 
Working with files in the cloud
Perfect for non-tech users 
With built-in security and swift cloud capabilities, they're a solid option for increasing productivity and engagement in the classroom without breaking the budget. Due to their minimal hardware requirements, these laptops are also much lighter and more compact than regular laptops. This is a bonus for students and teachers since it's not a burden to carry the device to the classroom or wherever the user is learning. 
Let's take a closer look at how exactly Chromebooks can help create a fruitful and engaging learning environment:
Ease of use
The primary benefit of Chromebooks is that the operating system is designed to be very user-friendly, with everything running through a web browser. It also relies on the cloud for connectivity and file management, which makes it easier to access anything with a decent internet connection. Most importantly, it's a simple tool for its primary users: young learners, parents, and teachers.
Full Google package
Google offers a comprehensive suite of tools for modern classrooms. The Chromebook toolset is focused on Google-based solutions, like Classroom, Docs, Presentations, Drive, and Gmail. More often than not, users are familiar with G-Suite products, making Chromebooks easy to navigate and work with. Due to its cloud integration, all files are available to access across multiple devices, making it easy to collaborate and share the learning experience. Additionally, Chromebooks support almost any existing Android app that is available in Google Play. 
Affordability
Due to their simplicity and the wide scope of manufacturers, Chromebooks are very affordable when compared to their competitors. For example, you can buy educational Chromebooks from Acer, Lenovo, Asus, Dell, HP, and Microsoft. Generally, Chromebooks have a reasonable price point, making them attainable for schools and colleges that are operating on a tight budget. When buying a Chromebook instead of a Mac or Windows laptop, parents and schools can save hundreds of dollars but still have a durable, reliable, and useful gadget for the classroom environment. With all the support and security Chromebooks offer for their price, it is an unmatched option in terms of quality. 
Built-in security
A stand-out feature of the Chrome OS is that it has built-in security, which means you don't have to manually set it up and reinstall it when an alarm occurs. It's implemented in default settings, which lets users get straight to their work without worrying about administrative setup tasks. Ultimately, security is a crucial point when it comes to education: it is imperative to keep data protected and not to disrupt the educational flow. 
Durability
There are different types of Chromebooks, but certain models were developed specifically for education. These laptops are crafted from stronger materials to withstand physical damage and are often equipped with additional tools like sensors and styluses to enhance learners' experience. 
What are Chromebook limitations?
Although the Chromebook fills its role as an excellent tool for education and virtual learning, as with any system there are certain limitations to keep in mind.
Storage limitations
As Chromebooks rely on cloud storage, there is limited space to store files directly on the device's hard drive. Usually, Chromebooks have around 32GB of installed storage, and the rest is stored in the cloud. This brings on another challenge - a lot of Chromebook functions rely on an internet connection. However, there are some tools and apps that are still available to work with offline, including games, Gmail, Drive, etc.
Photo and video editing
Though there are some built-in applications for editing pictures and videos, it's not the Chromebook's strongest feature. If your classroom experience involves heavy editing of any media content like in Adobe Photoshop or Illustrator, then Chromebook wouldn't be your primary choice. 
Must-Have Chromebook Apps for e-Learning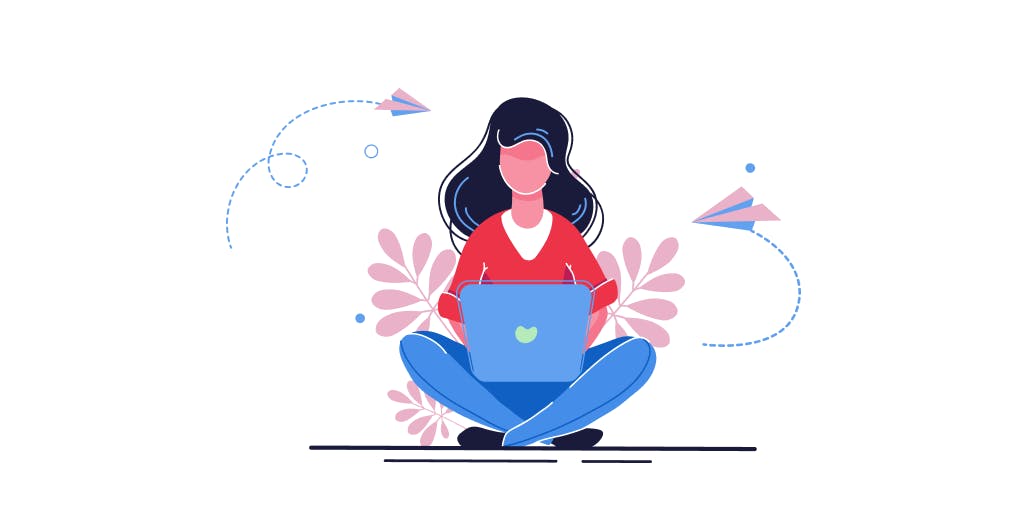 Google Classroom
Google Classroom is a powerful e-Learning tool for students and teachers that allows for the creation of learning activities and assignments, surveys, customizable grading systems, virtual discussions, live classes, and originality reports. Additionally, it smoothly integrates not just with the entire G-Suite, but also with many other Google Play apps. 
Edpuzzle
Edpuzzle is another great virtual classroom application and video conferencing tool, that allows students and teachers to create interactive online videos, make audio notes, audio tracks, and video comments. It's great for video lessons that require engagement and active participation. 
Edmodo 
Edmodo is a virtual classroom with extensive capabilities allowing you to send messages, share assignments, track grades, create quizzes, complete with a personal login for parents. The app has multiple integrations with online education tools like Google Suite and Office 365, as well as other applications like Duolingo, Kahoot, and Flipgrid. 
Canvas
Canvas is a fascinating tool for learning management, where teachers and students can engage in a collaborative workspace, share integrated learning materials, use web conferencing tools, send audio and video messages, conduct analytics, and customize their user profiles. It also integrates with G-Suite and many other tools. 
Lumin PDF: Chromebook PDF editor
Lumin PDF is a document management application that can be an instrumental part of the virtual cloud environment of a Chromebook. 
Lumin software brings PDF documents to life with smart editing and markup tools to help learners and teachers easily annotate PDF documents and images. It supports teachers with digital solutions and classroom strategies, so everyone can get the most out of the tool. With data privacy as a top priority, Lumin has enhanced security to protect sensitive user information. 
Lumin PDF lets users annotate PDF docs online and in the cloud when using Chromebook. Learners can also use Lumin PDF as a Google Drive extension and work comfortably with Google Docs, Google Sheets, and PDF files. With Lumin, teachers and students can:
View, share, and edit PDFs in the cloud
Split, merge, unlock, compress, annotate and convert PDFs in the cloud
Add digital signatures to PDFs
Use Optical Character Recognition (OCR) software
Customize PDF forms
Manage documents across different devices
Integrate with Google Drive and Dropbox
Learn more about the Lumin PDF extension.
Share this