Nov 27, 2020
Keys To Writing An Invoice
All businesses function due to the cash flow. Thanks to financing activities, you can develop and maintain a company. Considering this, the need to catalyze all the money operations seems to be a clear top priority. Any holdback can affect both the productivity of the workers and the business itself. Therefore, many people prefer using an invoice template to keep business working smoothly.
A conscious entrepreneur is looking for ways to organize work so that every party sticks to the deadlines ensuring a continuous workflow. Sure, you can sit and wait for some actions from your partners' side, hoping for their fidelity. Yet, cooperating with entrepreneurs, you must understand that they do not have much free time and can easily miss important things.
As for the service invoice template, it is your real rescue. You can settle the deadlines, quantity of items, and any other critical details using this document. First and foremost, you should understand that a basic invoice template presupposes specific requirements in terms of structure, vocabulary usage, and information included in it. The following article discusses the handy keys to writing an invoice.
An invoice refers to a commercial, formal letter. It has a specific structure that you can learn about further in the article. Also, you will find out some general recommendations and common mistakes people make when writing an invoice.
Creating an invoice
First and foremost, you need a blank invoice template. Most people can find the required sample by surfing the Internet. You may be surprised to note how many websites offer an invoice template PDF. Such examples give you an idea of the main points you need to put into the letter. Besides, you can easily edit a PDF file, open it in Google docs, as this format is universal. Now, a free invoice template PDF is right in front of you so you can get down to creating your letter.
Insert the required address
If there is an opportunity to use the letterhead of your company, you may skip this step. However, if you do not have it, you will have to do it by hand. Include the street address, name of the city and state you live in, and a zip code. It will look the following way:
Name (sometimes, people add their position as well)
Company's name
Address
City, State, Zip Code (here, you should add one additional space between these two values)
The date
Talking about the date, it can be either the day you wrote an invoice letter or the day you completed it (in case you have been creating it for several days). It is recommended to use the date's American format, which is the month, day, and year—for instance, October 28, 2020. Put your date right below the address. If your fillable PDF form has the address leftward, you must locate the date leftward as well. For those who are using a company's letterhead, the date should be in the center.
Include the correct address of a receiving party
The recipient's address should be placed right below the date. The structure of the address is as follows:
Name of a receiver, his / her position, company's full name, and also the correct address.
Check whether you have the correct zip state-name and zip code.
Locate the recipient's address strictly on the left and below the date; note that there must be a blank line between these two values - the date and receiver's address.
Keep in mind that your invoice will reach the right person faster if you write the name correctly. So, before you create fillable PDF, contact the company to specify who is in charge of the payments. Some big companies might have several primary workers in the financial department, and you are to know who exactly is your recipient. Also, ask if anyone else should be in the copy of the invoice.
What about the personal titles?
There are some standard personal titles you probably know since school: Mr., Mrs., Ms., and so on. So, the rule of thumb here is to be polite, use formal personal titles, and if you do not know whether a woman is married or not, use Ms.
Use a proper salutation
Salutations are the opening sentences and phrases. For the opening, you should use the name of the receiver mentioned in the address above. The greeting goes after the address of the recipient, right under it. If you personally know the one who receives your letter, you may miss out on the surname. But if you do not, use both the surname and the personal title.
A simple invoice template requires the usage of a colon after the salutation. For instance:
Dear Alex:
Dear Mr. Smith:
Dear Alex Smith: (if you are not sure about the gender).
The central part: writing the body
Use a single space to fill in a body part of the tax invoice template. All the paragraphs must be left-justified. Note that it is unnecessary to apply the first-line indent; you may apply a blank space after every section. The text of your body part should be precise and maintain a friendly mood throughout the letter. It is better to write something like, "I hope you are doing well" at the beginning of the invoice letter. After this, you can move on to other matters.
Now, it is time to create the core of the sample invoice template - the reason why you are writing the invoice. You may ask to look at the attached invoice dedicated to a specific project. Do not forget to mention the unique number of an invoice. After this, you need to add the details regarding payment. For example:
As for the payment terms: it is due on December 20, 2020. If you arrange payment within two weeks (10 business days), we offer a 10 percent discount.
Please, note that there is a 5 percent fee (per week) in case of a delay.
Besides, remind your recipients about the useful contacts, in case they have some questions. After this, you should add something friendly, such as "It is a pleasure to cooperate with you / your company" or "We are looking forward to working on your new project." Significantly, add the sentence where you ask the recipient to confirm whether they received the invoice.
Talking about an invoice number, not all people are aware of how to do it. Every invoice letter must have a unique number. People do this to simplify cooperation: the number allows you and your receiver to quickly and effectively track specific invoices.
You are free to create your unique tracking number the way you want. Below, you can see some tips which can be useful for you:
Create a number sequence, for instance, INV001, INV002, etc.; the approach is especially handy if you have a long-lasting cooperation with a company.
Use the date for the invoice's number: 2020-10-0001.
Apply a customer code, for instance, MOBI0001.
You can also combine the date and customer code: MOBI-2020-10-0001.
The closure
Now it is time to get down to the closing part. The general recommendations are as follows: skip a single line after the body part, write the first letter as a capital one and add a comma after the closing phrase. If you prefer to use a signature, there must be blank lines (four) between the closure and the name.
Do you need attachments?
It is up to you to decide whether you need any attachments. If we talk about a simple receipt template, the attached files are known as "enclosures." After you complete writing the closing part, leave blank lines below it (four). There are two ways to add enclosures: add a list with the names of attachments or specify the number. It should look the following way:
Enclosures: 2
Enclosures: Invoice 00101, Infographics
The finishing touch
That is it! Your invoice letter is complete. Now you are free to edit and attentively proofread your document. You can do it yourself or use a special grammar software. Whatever method you choose, make sure to fill in the bill template correctly. Check the spelling, grammar, and punctuation; also, revise the correctness of a date, invoice's number, deadlines, list of service, and receiver's name.
Mistakes you need to avoid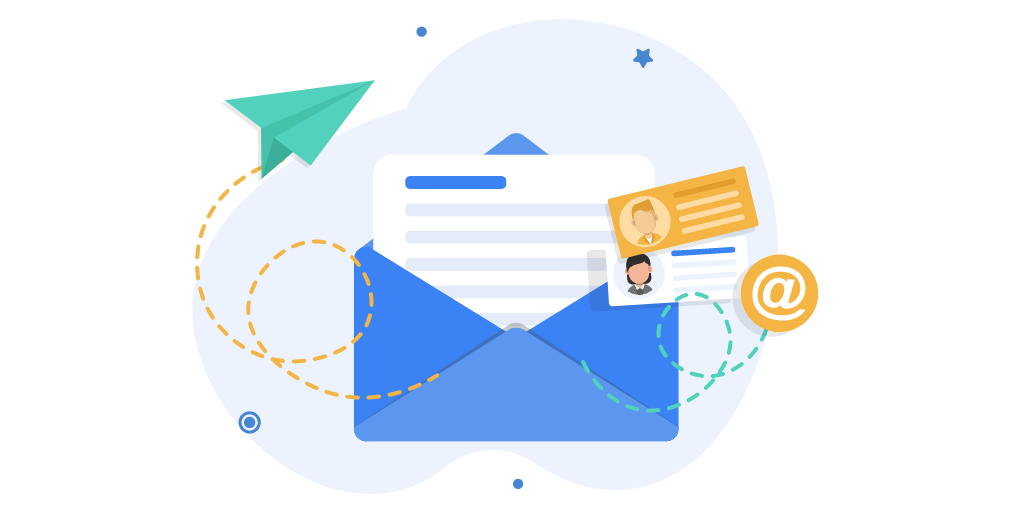 Sending the invoice with delay
You probably do not like it when someone keeps you waiting. You must send the invoice in a timely manner. There is no need to wait when a client or partner asks you for an invoice. It is your responsibility; therefore, you should operate and react quickly. Besides, the sooner your recipient gets the invoice, the faster you get your money.

Not mentioning deadline for payment
As you fill in PDF form, you add the due date for all the payments included in the invoice. It is a serious mistake to miss out on deadlines. The recipients may use these mistakes to postpone the due date. And they will be right, while you will deal with your inattentiveness.

Vague deadlines may confuse both sides, thus, use such sentences as "within 14 days," "upon receipt," or specify the exact day when the receiver should make all the transactions.

Sending the letter to the wrong person
There are two downfalls of this mistake: first, you delay the payment, and secondly, the company can perceive this as a lack of organization. Eventually, you will understand what happened; however, this mistake may cost you several days to realize it. So, make sure you know your recipient.

Absent itemized services.
You may consider the fourth mistake to be less harsh than the previous ones. And you may be right, but there's one hitch. The thing is that all the people in business are busy, as you may know. By itemizing the services, you are saving time for your clients. Besides, such an itemized list allows you to track the expenses better and create reports later.

Impolite manner of writing
Demonstrating your courtesy is as simple as that, yet, it can considerably speed up the payment process. Just remember to be polite in any type of letter you write. Such phrases as "Thank You for Your cooperation" and words as "please" can favor your friendly relations with a client. At the same time, do not overuse words of courtesy in the invoice. Otherwise, it may look artificial.

Absence of a follow-up letter
A follow-up letter is a must. Some customers may forget to pay, while others simply drag time until you, finally, remind them. In any case, you must send a follow-up reminder.

No hints as for the payment methods
Imagine that you send an invoice with a due date and no payment methods. Nowadays, there are dozens of transaction methods, and your client must know which are the most affordable and convenient for them. The payment details save you time. So, make sure you do not forget to include the needed information in your invoice. In other words, you create the conditions of a comfortable payment for your partner.

Including or not mentioning some extra fees
Do you like paying some extra money for shipping? Well, nobody does, especially if a sender has not informed you. The same goes for the invoice. If there are any extra expenses you need to cover, your client should know about this. And it would help if you spoke to the client before you send the invoice letter.

The general advice for the invoice creator
Before you get down filling in a simple receipt template, think about the main idea of your invoice. The things to mull over are the intent, client's needs, an offer, the receiver, and essential details. Think about the vocabulary you are going to use: there should be no abbreviations, contractions, and slang expressions.

Use complete sentences. The invoice letter must be entirely comprehensive. Keep in mind that you cannot use contractions or anything that may misguide the client. Those who receive the invoice must understand everything you include in your invoice. It will be helpful to imagine yourself as a client and think about what they expect to see in the invoice.

A business letter in its nature is concise. There is no place for long and complex sentences. The reason behind this is that it is hard to follow the idea. Thus, split long sentences or make them shorter. Also, if you can replace an exquisite word, do it; your clients do not need an excursus into the lexicology. Be accurate and straightforward.

People should use an active voice for the invoices. There is a simple explanation for this: a passive voice sounds reluctant and static, while an active voice is more about energy and action.
All in all, writing an invoice document is not that hard. Using a template invoice PDF, your task is to include all the required information using several simple steps from this article. The entire letter should convey your desire to cooperate in a positive manner. With the list of recommendations and common mistakes, you can create a top-notch invoice.
Share this