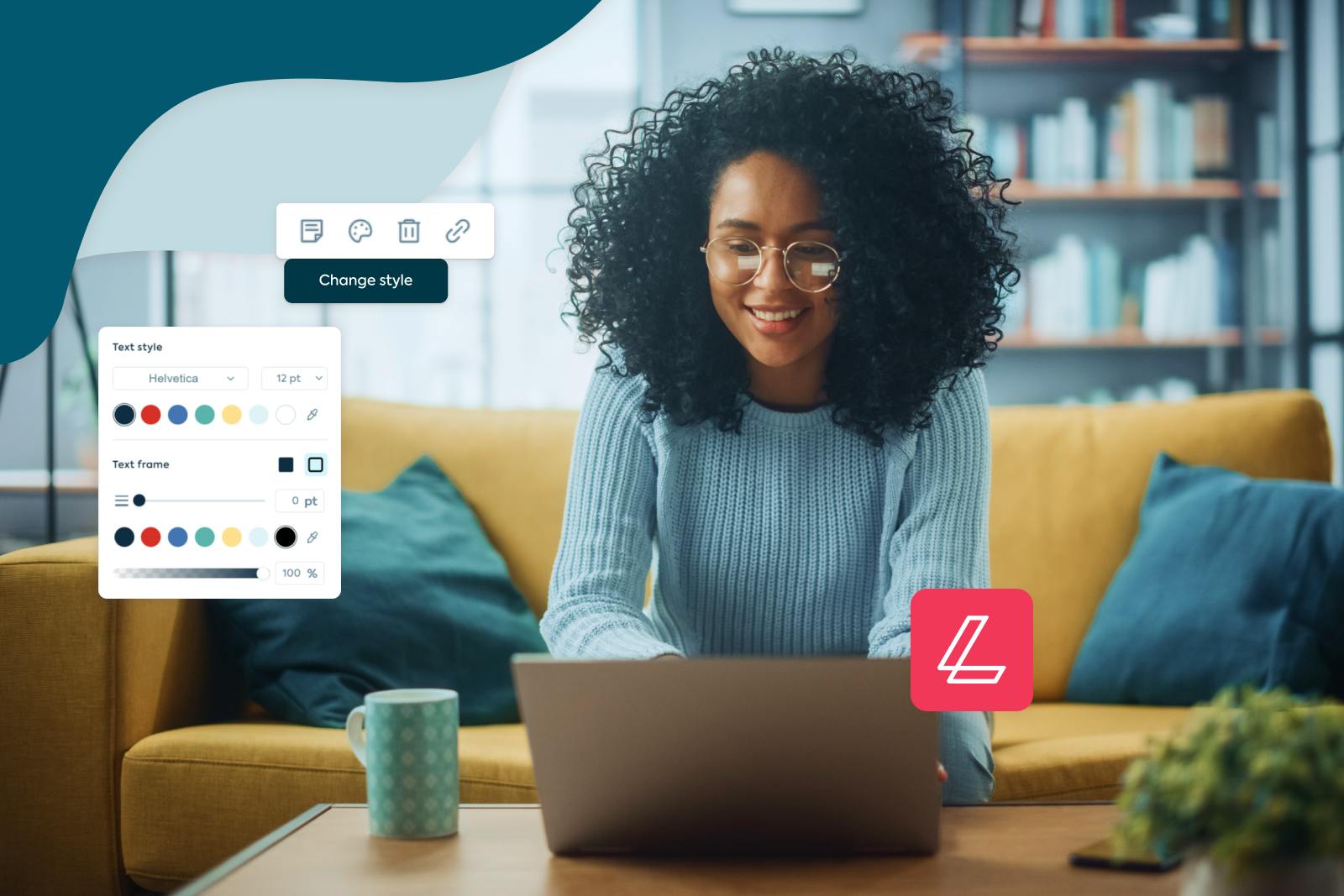 Article
Published: June 03, 2022
Get to your documents faster with the Lumin desktop app
At Lumin, we're always looking for new ways to streamline working and sharing. We also understand that speed is of the essence for effective project management. Armed with Lumin's brand-new desktop app, your documents will only ever be a click away.
What is the Lumin desktop app?
From October 5th, all Lumin users will have the option of downloading our bespoke desktop app, rather than just accessing their files via their web browser. This new tool is designed to make it easier and faster than ever to edit documents, make comments, and track team activities - all from one simple, easy-to-download application.
Why are we launching a desktop app?
So, why are we bothering to create a desktop app when our users are accustomed to working from a browser?
We know that the average person is switching between a bunch of different programs during their working day - and that eliminating even the smallest pain points makes a huge difference to the overall user experience.
Let's face it: Having to navigate via your browser and multiple web pages to reach your documents is time-consuming and unwieldy (especially when your taskbar is already full!)
Extending Lumin's project management capabilities into desktop enables us to introduce a range of handy shortcuts to integrate Lumin more seamlessly with other workflows - getting you to where you need to go faster than ever.
The benefits of Lumin on desktop

Access your documents faster. 
Once downloaded, the Lumin app can be pinned to your dock (Mac) or accessed straight from your Start menu (Windows). This keeps all your files right at your fingertips for seamless retrieval and sharing.
Set Lumin as the default option for your PDFs. 
The Lumin app integrates directly with your operating system so you can set your preference for PDF files to open with Lumin automatically - no technical know-how required!
Secure and reliable file storage. 
Desktop apps are easy to install and update, meaning you always have access to the latest that Lumin has to offer. We'll keep your data safe that so the only thing you have to worry about is keeping your projects humming.
Keep distractions to a minimum. 
Tired of pop-ups and alerts in your browser ruining your focus? Lumin's desktop app allows you to close your window completely and enhance your productivity.
Where can I get the Lumin desktop app?
You can have Lumin for desktop ready to go in just a few clicks! Our desktop application is available to Windows, Mac, and Chromebook users on both free and paid plans. The app offers Lumin users the same functionalities and collaboration you already enjoy in your browser - with the bonus of faster access to all the editing and annotation tools you love.
Click here to download the Lumin desktop app and start streamlining your workflows today!