Jul 31, 2020
How to Manage In the Post-COVID World
Every day, something unexpected appears in the news. In these unfortunate times, it is worth bringing together what is already evident. We have managed to formulate and put together a few recommendations for affected business: how to respond to new events, how to communicate them to employees, and how to apply the information received. The virus and its pandemic will end, but what will the world be like after COVID-19? What will change? What will remain the same?
Avoid Bureaucracy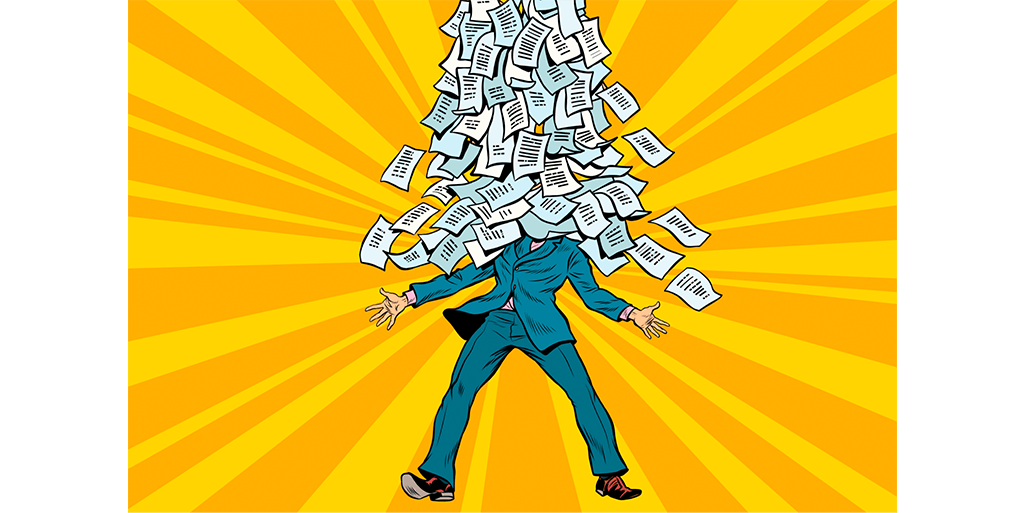 Controversial, relevant, and resonant issues always attract the attention of top managers, corporate relations department, lawyers, risk managers, etc. Everyone has their own opinion on how to inform employees. As a result, you will carefully give out over-generalized data and response times will be too slow. 
In order to achieve a healthy and smooth flowing transformation of the workforce, we recommend gathering a small team of trusted professionals and giving them the necessary authority to: 
Let them make tactical decisions quickly as new, important situations arise every day 
Identify organizational strategies that will foster a safe environment for clients and employees
Avoid excessive bureaucracy that can be damaging and confusing
The speed of external events should determine the rate of internal processes so be sure to adjust work hours accordingly. A regularly updated summary of events and actions stored in digital form will not only speed up work but also help to avoid confusion with coordination
Before and After the Pandemic: Business Survival 2020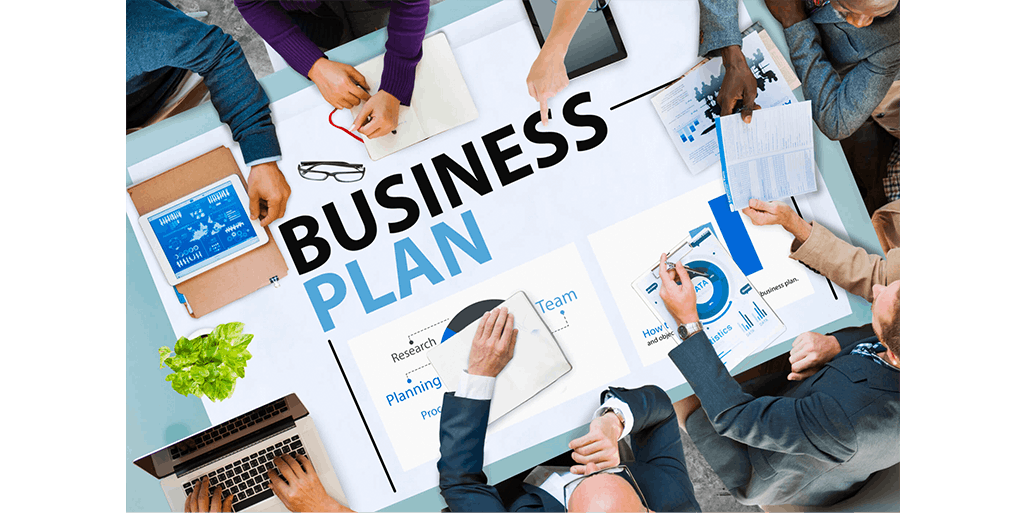 Experts believe that 2020 will be a turning point. In the beginning, we will require empathetic leaders with the ability to motivate and lead teams, and in the end, complex personnel decisions and serious measures will have to be considered. 2020 will be a test of strength for many managers and team leaders. In order to manage a company in a period of uncertainty, you will need not only leadership flair but also the ability to find a balance between caring for employees and the need to maintain the efficiency of the work process at the proper level. For this, it is essential to understand what meaning the concept of "productivity" will take after the crisis. The whole of 2020 can be divided into two stages, each of which has its essential tasks.
Stage One: Surviving the Crisis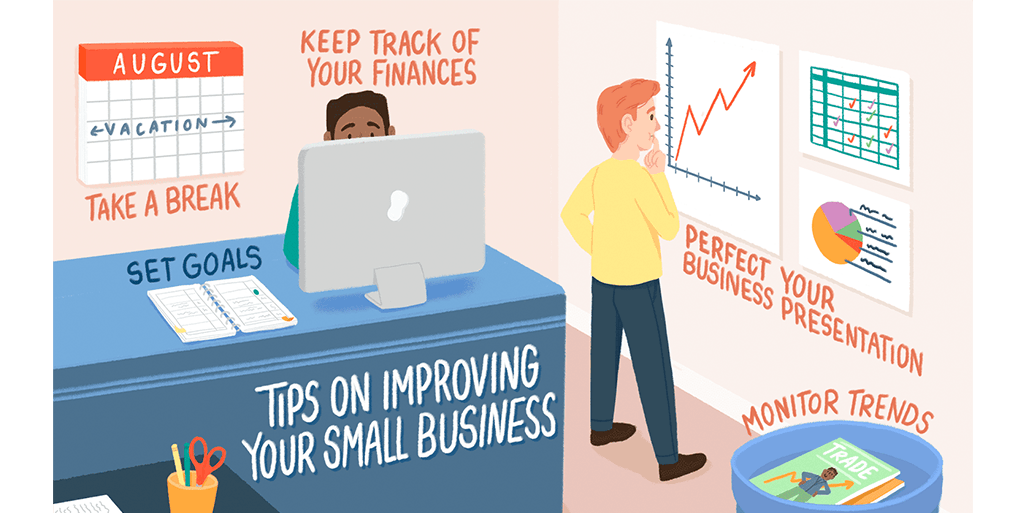 The first phase in the service recovery process is to ensure the safety of your personnel and organize work in preparation for emergencies. In the event of an emergency, the leader must remain calm and avoid rash decisions. As Napoleon famously said: "In a time of uncertainty, explain the true state of affairs and give hope." When everyone is in a panic, the leader's task is to demonstrate work strategies based on empathy. You should determine the direction of work, and organize it so that employees do not forget about their duties. Remember that in the struggle for survival, it is more effective to combine efforts, rather than act alone. Instead of giving a massive project to one employee, entrust it to the entire team, delegating short-term goals and objectives for each. Remember that the whole is greater than the sum of its parts.
At the same time, managers need to show empathy and prove their commitment to the team and common goal. Subordinates should see that their boss is a living person, not indifferent to the difficulties they may encounter; think about developing a new bonus system. 
Remember, the primary advice is to divide 2020 into two separate work cycles. The first goal should be to maintain stability, complete with a competent formulation of short-term tasks. When the situation returns to normal, the second stage will begin, in which the development and implementation of a long-term strategy will play a decisive role.
First Half-Year Action Plan
Find new methods to increase efficiency and organize workflow, as well as introduce an agile approach.
Develop soft and hard skills so that the team is ready for the crisis and its consequences.
Assign suitable employees to critical positions and identify potential leaders in the team.
Review existing award systems and performance evaluations for both short-term and long-term goals.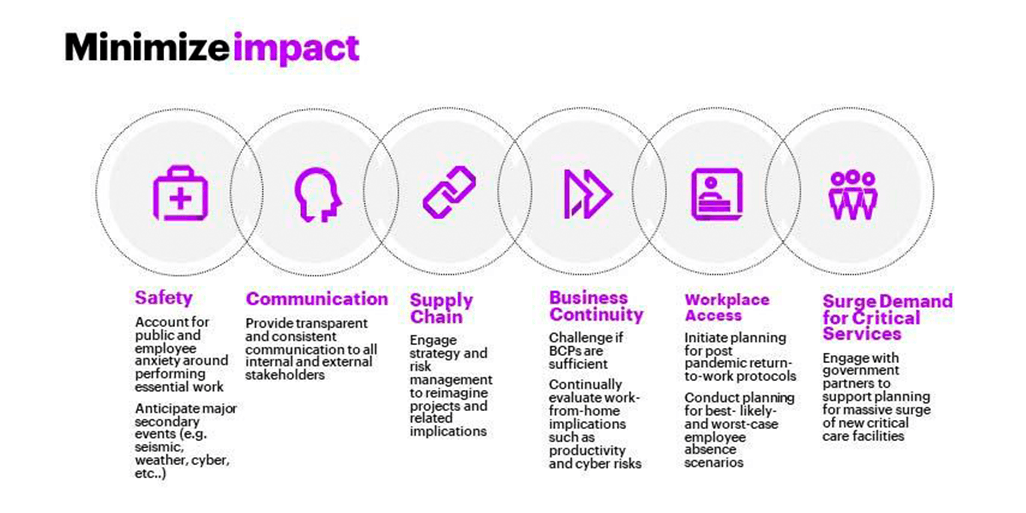 Stage Two: Making a Leap Forward
If your employees maintain a high level of motivation and involvement during the first half of 2020, then you will benefit from the deferred demand in the second. 
Ask yourself, at which stage of the positioning process would a company engage in a repositioning strategy? To strengthen your position in the market, it is necessary to pay special attention to the following three aspects:
Reward system
Self-employment
Style of management
Financial analyst Richard Ferry said that "in difficult times, there is always a struggle for quality". In times of crisis, it is especially important to identify the most productive employees among all the rest. In February 2020, Korn Ferry conducted a survey among HR specialists. She found that 26% of respondents advised raising the remuneration to the most efficient employees in difficult times. In this case, the average salary level will remain the same, and the value of the best employees in the labor market will be even higher than before the pandemic.
In connection with the pandemic, both new challenges and new opportunities appeared, and now that companies have to maneuver between them, competent leadership plays a unique role. Leaders will have to be flexible and combine several approaches in their work. If the first half of the year requires the leader to be involved as much as possible in the team's life, then in the second, when the pandemic is likely to decline, it will be necessary to act decisively and give more direct instructions.
Uncertainty as a New Norm
It doesn't matter if we are faced with the adverse effects of digitalization, climate change, or the spread of infection. We all need to get used to living in conditions of uncertainty. Companies that want to remain successful should learn how to adapt to crises quickly. The winners will be those who manage to integrate this into their culture. Leading organizations in difficult times are typically individuals who use the crisis to rethink management practices and team relationships.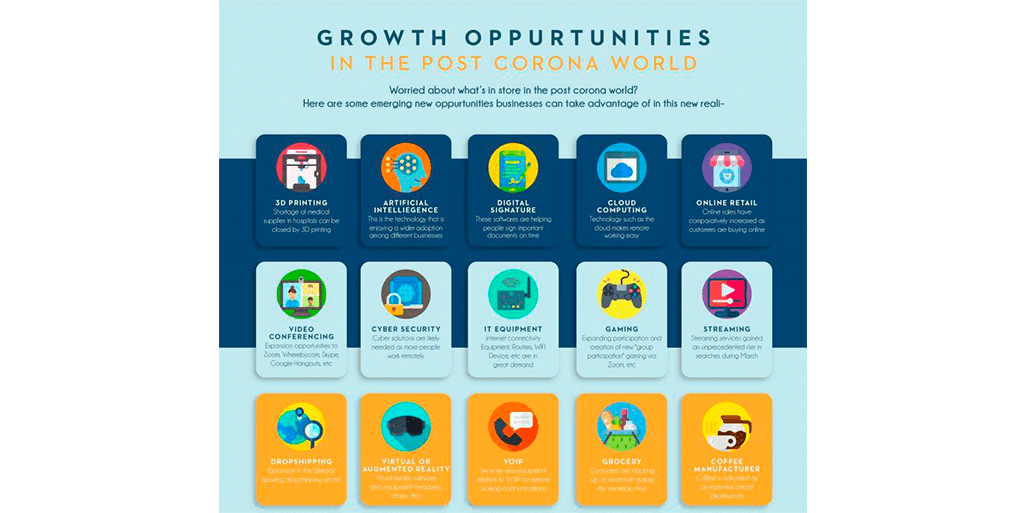 Electronic Document Management as a Guarantee of Continuous Work of the Company
Disruptions in payment during the pandemic have become a big problem for many transport companies. Issues surrounding the blocking or delay of payment can have far-reaching consequences for all participants in the supply chain. Consider transport companies that need funds to pay drivers and maintain a fleet.
A recent trend shows a 67% increase in payment terms and only a 1% reduction of payment terms. In a crisis, the issue of financial distribution and payment planning comes to the forefront. Therefore, in such circumstances, the choice of electronic document management is the right decision, not only because it minimizes personal contacts during a pandemic, but it also alleviates the fear of the virus's second wave. In conditions when borders are closing all around the world, using Lumin PDF guarantees the continuity of the company's work processes.
Electronic document management is the exchange of documents between companies using specialized software, like managing PDF documents. Such documents are legally binding and are equivalent to the originals. 
The Advantages of Lumin PDF Include:
The ability to systematically store documents in an electronic archive.
Reduced printing and postage costs, as well as a reduced delivery and registration timeline. For example, in the case of international mail — for which you also have to pay — the delivery time is reduced from 5 to 10 days to several minutes. With an average payment period of 45 days, this reduces the time for receiving funds by almost 20%.
A quick search for documents, round-the-clock access to them, and the ability to track their movement.
Privacy sharing through document encryption.
Reduced maintenance costs for the archive and the secretariat.
Lumin PDF also solves the problem of coastal carriers, who rarely call at the base, accumulating plenty of documents according to which the payment deadline has not yet begun. The use of PDF documents and forms will also increase the "consciousness" of your partners, who will now not have to report that they did not receive papers on time. In other words, within international business strategy management, the new realities of the pdf will play a pivotal role. 
You can look at the crisis that has risen from COVID-19 through different lenses. Despite all the negative aspects associated with the pandemic, it may open up new opportunities for revising the organization of business processes in the company, like using less paper and more PDF. In the future, this will play into your hands — during the recovery period, the implemented changes will deliver quick returns to your company, bringing it to a new level of functioning.
Consider Seven Factors
Informing. Employees will probably come across a variety of information, some of which may even be frightening and contradictory. Therefore, all business management decisions must be reported quickly, clearly, and calmly. Also, it should be explained why the organization acts this way and not otherwise — this will allow employees to understand the situation better and make decisions independently.
The needs of employees. Travel and meeting restrictions may affect staff needs, for example, problems with universities, hospitals, or shops. Try to find solutions in advance and draw up a document with all the necessary information. Many of these decisions must be made at the branch office level.
Trips. The rules of business management regarding travel and business trips should clearly define where and when employees can travel, what permissions are required for this, and when these rules will be updated.
Remote work. The policy on this issue should be clear: under what circumstances employees will have to work from home, how everything will function, and when these rules of business management will be revised. If there is no remote work experience, everything needs to be explained in great detail.
Supply chain stabilization. Use reserve stocks, look for new suppliers, and negotiate with old ones to avoid work bottlenecks. If it's impossible to solve the problem quickly, develop joint plans, implement temporary solutions, and make sure everyone is kept up to date.
Tracking and forecasting. Update your reports as often as possible. This will allow you to understand exactly how the crisis affects your business. Also, it will enable you to assess what needs to be fixed and how quickly the situation is recovering. The crisis is no reason to make bad decisions — in the end, the market will decide which companies have dealt with it most effectively.
Solve other companies' problems too. Socially responsible companies should help others: suppliers and customers, government, industry, and the community at large. Think about ways you can help — for example, in healthcare, communications, nutrition, or anything else. Find the intersection points of social needs and your capabilities - in other words, fulfill your destiny.
When developing a strategy, rely on the principles of sustainability
Many large corporations rely on their business performance; however, when the situation becomes unpredictable and changes rapidly, efficiency is no longer possible at all times. You need to change your strategic management to have a margin of safety that allows you to survive the often unpleasant outcomes and events. Our studies of sustainable systems show that they should have the following six characteristics:
Redundancy. If interruptions occur in the supply chain, access to additional production facilities will help smooth them out. In the short term, you just need to find new suppliers, but with long-term planning, redundancy can be built into the supply chain from the beginning.
Diversity. You should have several solutions to each problem. The more diverse your managers think, the more ideas they will offer, and the better your decisions will be - primarily if the corporate culture promotes a free exchange of opinions. Do not consider the crisis one-dimensionally — say, only finance or logistics — and assemble a diverse crisis team. Move toward new strategic management. 
Modularity. Integrated systems are useful, but one problem can trigger an avalanche of consequences and lead to a complete collapse. On the contrary, modular systems that allow different combinations of enterprises, divisions, and suppliers have a large margin of safety. For example, a few years ago, the factory of Toyota's leading supplier of brakes burned to the ground, but the company managed to restore supplies in just a few days — they were able to transfer production to other factories, even though they produced other components.
Ability to develop. During fast-paced crises such as the outbreak of COVID-19, a company's continued focus on development becomes more critical than ever. After all, there are no right answers, and any of your plans will most likely become obsolete; however, you can act quickly, learn from your mistakes, and look for new practical solutions. We will learn a lot only in the future but we need to make calculated moves today. Make a decision, see if it works, and determine the next step - this is the most effective short-term strategy.
Providence. It is impossible to predict the development of events and their consequences accurately, but you can loosely predict the scenario and test the company's stability. It is worth transforming the workforce, considering the worst-case scenarios and developing plans for each case.
Integration. The crisis has affected not only companies and corporations but also entire industries and countries. If you think only of yourself to the detriment of other organizations, you will cease to trust what will hit the business in the long run. Conversely, if you practice strategic management, support your clients, partners, authorities, and the healthcare system during this challenging period, this will strengthen your reputation.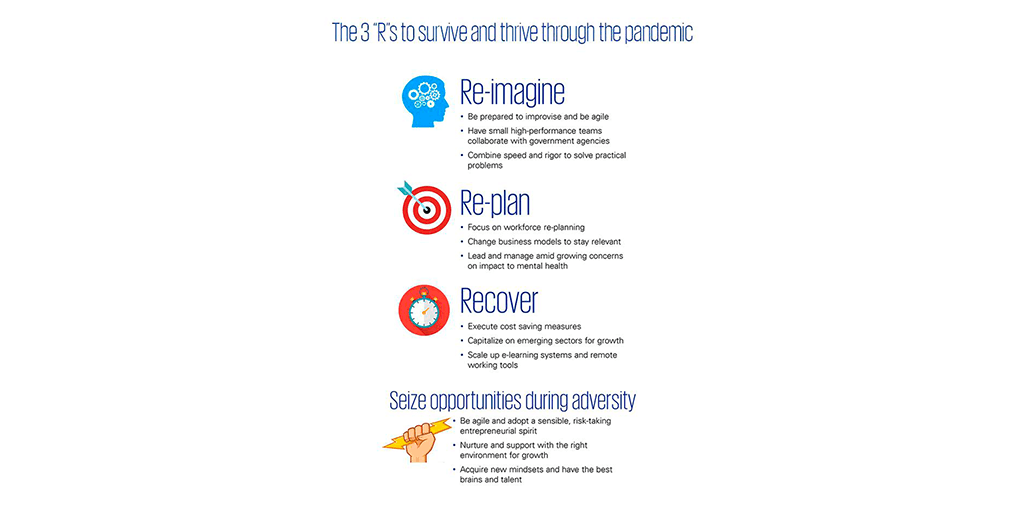 Get Ready for The Next Crisis Now
COVID-19 is not the first, nor the last epidemic in history. We studied how companies previously dealt with similar crises and found one variable that strongly affects the outcome: training and prevention. Get ready for the next crisis (and the next stage of the current crisis) now — it is much more effective than reacting to a situation when the crisis is in full swing.
Many companies operate with strategic management, thinking ahead while considering options, and developing plans in case of unexpected situations. This idea alone is not enough; you need to hone your skills. Ideally, exercises should be carried out for various scenarios to plan and understand how the team will act in a stressful situation. A small team that has the power to make and execute decisions will help you deal with bureaucracy.
Think About What You Learned
Even during a crisis, all decisions and their consequences need to be recorded for later analysis. When unforeseen events develop quickly, a company's weaknesses are exposed. For example, the inability to make complex decisions or an excessive desire to compromise solutions. Remember, every weakness is an opportunity for growth.
Take an example from aviation. Every time an incident occurs in the air - from small trifles to tragedies that take human lives - the causes are carefully examined according to pre-established protocols and the commissions make binding recommendations.
Prepare for The World to be Different
A crisis could lead to the growth of areas such as e-commerce, online education, and health investment. It is also likely that companies will change their supply chains and try not to depend on a limited number of giant enterprises. When the acute phase is over, think about what has changed once the dust has settled. Consider what you have learned and adjust your plans for the future accordingly.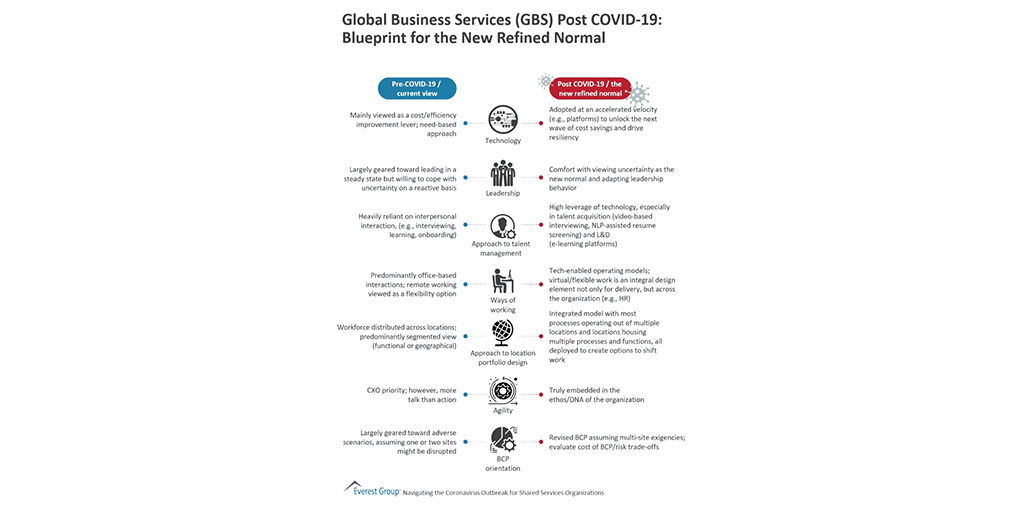 Share this