Nov 05, 2021
How to secure your documents online
Security breaches can be devastating for businesses, whether it involves sensitive customer information being held ransom or used to provide competitors with an advantage. Sensitive data leaks can harm or even destroy a company's brand through the loss of customer trust, or through any fines accrued by the failure to abide by compliance frameworks.In this article, we outline processes you can follow to keep your documents and sensitive information safe.
How to Protect a PDF — 5 Tips for Secure File Sharing

You are engaging in file sharing when you move one or more files from your computer to another device or location. The recipient of the file may be required to accept the file in some cases, but in most cases, the transfer will be completed automatically.

There are, of course, pros and cons to file sharing.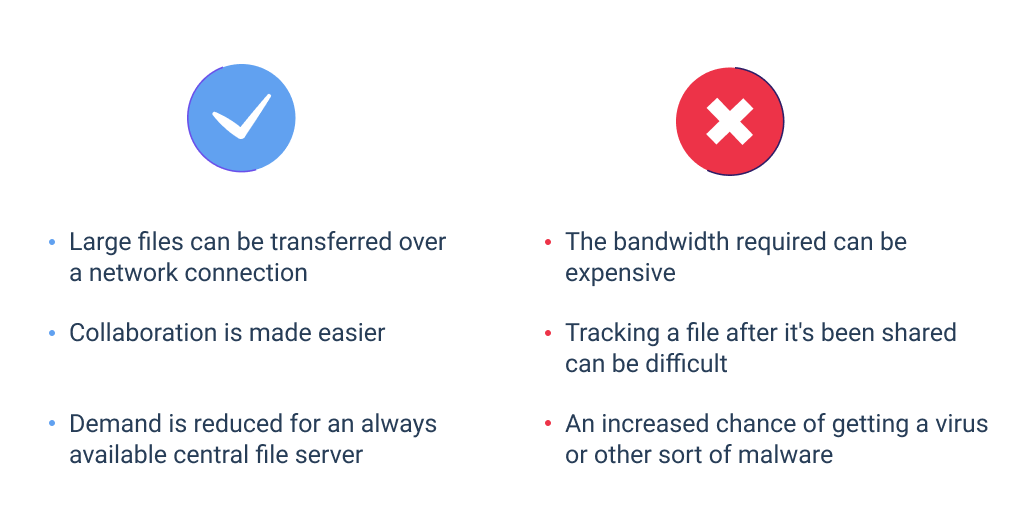 The pros include:

1. Large files can be transferred over a network connection
2. Collaboration is made easier
3. Demand is reduced for an always available central file server

And the cons include:

1. The bandwidth required can be expensive
2. Tracking a file after it's been shared can be difficult
3. An increased chance of getting a virus or other sort of malware

Before you start distributing files over the internet, you should decide which method of file transfer you want to use. This will depend on the type of files you're sending and who will get them. Below, we explore the 5 main options and outline which scenarios they're most useful in.

1. File Transfer Protocol (FTP)

FTP was one of the original ways for transferring data over networks, and it is still widely used today due to its efficiency and reliability. FTP activities can be performed using either a command prompt window or a tool with a user interface. All you have to do is identify the source file you wish to relocate and the destination where it should go.

FTPs are particularly useful for large files, unusual file types, or legacy data.

2. Peer to Peer (P2P)

The goal of a peer-to-peer file transmission is to eliminate the need for a central server to store data. Individual clients connect to a distributed network of peers and complete file transfers over their own network connections. P2P can be utilized to establish a TOR (The Onion Router) in the future. Whether or not TOR is actually a peer-to-peer environment relies on a variety of criteria, but its appeal as a means of establishing a more secure online connection is undeniable.

P2P is great for sharing files with a small group of people and sharing files that are unavailable in public repositories.

3. Cloud Services

Cloud services are arguably the most common method of file sharing these days. When using a cloud sharing service, one user uploads their data to a central repository, and other users can download the information to their own devices. Although users can decide what types of permission levels to place on the files, all data is hosted by a third-party source.

Cloud services are useful for quick file sharing and creating backups of data.

4. Email Providers

This one usually flies under the radar, but emails can be used for file sharing! Every time you attach a document to an email, you are transferring data over the internet.

Sending files through email providers is great for smaller files or those that require supplementary information.

5. Removable Storage
Finally, transferring files can be completed through removable storage. When a network-based transfer is not an option you can rely on a good old USB stick. All you are doing is copying data to a USB flash drive or external hard drive and plugging that device into the destination computer.
3. Compatibility - Find out which devices and operating systems will be able to handle the file transfers. Look for options with simple interfaces if some of your users are uncomfortable with new technologies.
4. Restrictions - Before you spend a lot of money on a file-sharing service, check to see whether the provider has any limitations or restrictions on the number of files you may share or the total quantity of data you can save.
PDF & Document Security: The importance of secure document sharing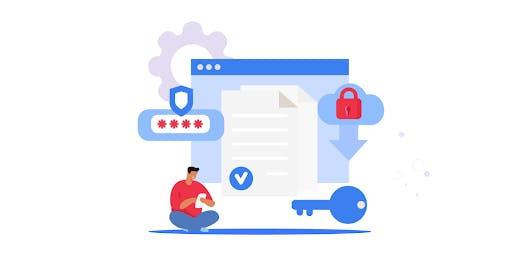 If you need to share documents with others, you will want to do it as quickly and securely as possible. If you use services such as Google Drive or DropBox, you'll be familiar with how easy it is to share files with multiple people. The problem with these tools, however, is a lack of security.

Nothing beats a secure document storage solution for those of us who are concerned about the security of our data. We recommend Lumin for this, but we will talk in more detail about that later.
What is the most secure way to send documents online?

There are crucial records that all business owners must secure, regardless of how big or small their company is. Internal documents, financial records, and any other documents containing personally identifiable information should all be kept safe. Here are the 5 things you should be doing to keep your documents protected:

1. Password protect important files

It is concerning to think how many business owners keep important documents on their laptops without an extra layer of protection. Keep these files safe by password protecting them. There are many paid options out there that can help you with this, but you can also use the password protection feature in Microsoft Word or Excel!

2. Keep digital copies

Files can be saved on remote servers that are accessible over the internet using cloud-based storage. In the event of a natural disaster, fire, break-in, or if your computer's hard drive crashes, you won't have to worry about your files. Most cloud-based storage systems also let you track who accessed your files and whether or not they were shared.

3. Use eSignatures

Remember when you required a client's signature and had to scan, print, and send a document, which they then had to print, sign, and email back? This method allowed sensitive information to be sent over email, posing a security concern. Thanks to electronic signatures which allow papers to be legally signed digitally, those days are over.

4. Implement internal policies

Apply internal policies in your company to make sure employees know what is expected from them. For example, you can decide to put a rule in place that when you are sending a document that contains sensitive information, it has to be password protected . Another example is revoking access to files for former employees. You can decide on a set of rules that will best suit you and your company.
Key PDF security options

There are hundreds of PDF services out there to choose from so let's go over some of the top ones.

1. Adobe Acrobat

This is likely the first one that comes to mind. Adobe provides many features - from traditional ones like editing your PDF, to newer ones, like password protection.

However, Adobe Acrobat can get expensive so it is important to keep in mind whether it fits in your budget.

2. Sejda PDF Editor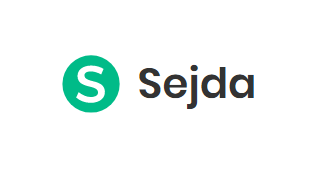 Sejda is a free tool that includes all the traditional features of a PDF reader. It does, however, have some limitations like a 50MB maximum file size and only allows users to do three tasks per hour. To lift the limitations and access more features, you need to pay for a subscription.

3. Lumin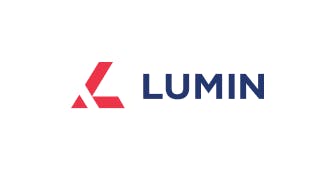 Lumin brings your documents to life with smart document editing and markup tools to help you easily annotate documents and images. Lumin provides a full set of features to suit all your work needs, including:

- Annotation tools
- eSignatures
- Optical character recognition
- Unlocking tools
- Page manipulation tools
- Google Classroom integration
- Cross platform use,
And so much more!

Lumin is a budget friendly option with a variety of packages to choose from that will suit your business's needs. To find out more about Lumin in general, visit our website.

Interested in signing up for a free trial? Click here.
How to Password Protect a PDF?

You may need to email someone a PDF containing sensitive data, such as your tax information, bank details, Social Security number, or other information. You don't want such sensitive information to end up in the wrong hands. Only someone who knows the password can open a password-protected document.

While encrypting a Word Document may be a great option for collaborating with others, sending important documents in password protected PDF format is the best alternative.

There are many options out there to help you with this, such as Adobe Acrobat, for example, but this can get expensive! Adobe runs at $14.99 a month for an annual subscription or $24.99 for a one-month subscription. There are also free options available. These include PDF24 Creator, PDFEncrypt and CleverPDF, just to name a few.

But what happens when you're on the receiving end of a password protected document? What do you do when you're desperately trying to find the original author to get the password from, but you're unable to?

Lumin makes unlocking password protected PDFs simple! If you need to unlock a PDF to edit it, you will first need to upload the protected file to the Lumin software and press unlock PDF. The system will automatically remove passwords from your PDF files. It's as simple as that.
Conclusion

If you haven't considered data and document security yet, now is the time. Clients are demanding it and it's critical to securing the integrity of your business. If hackers get access to you or your clients' documents, your professional reputation could be negatively impacted.

Consider the dangers we've described and how you can avoid them. Give yourself some peace of mind by following the suggestions we have outlined in this article.

To try Lumin as a solution for your data protection needs, click here.