Nov 08, 2021
Key Features to Look for in your PDF Editor in 2022
For the last 20 years, PDFs have been the go-to for accessing documents, no matter what platform they're on. It's even more important in the bring-your-own-device, multi-device, cloud-storage world we live and work in today.  When it comes to viewing PDFs, many people resort to free PDF readers, but they only go so far—especially at work. This article will outline what features you should be looking for when upgrading your PDF editor.
Key Features to Look for in your PDF Editor in 2022
When choosing which PDF Editor you're going to use, there's a variety of key factors you should keep in mind. 
When you think of a PDF Reader, the first thing that jumps to mind is most likely Adobe Acrobat. Though Adobe has long been regarded as one of the best solutions, it is also one of the most expensive, making it out of reach for most individuals and small businesses. 
As a result, a market has formed that offers a variety of PDF Editor options at various price points.
Here are the features we think are most vital in a PDF Editor, especially if you're intending to use it in the workplace.

1. User Friendly Experience

For users of all levels of experience, intuitive software is essential. Users will never progress to more complicated features if even the most basic actions are difficult to complete. The PDF Editor you select should have all of the most popular features in a user-friendly interface.

2. Ability to Create and Edit PDFs

As previously stated, a PDF Editor will be necessary if you require more than just viewing PDF files. Look for a PDF Editor that includes typical desktop publishing features like the ability to input text and add photos, insert objects, photographs and videos, and add comments. These days, PDF readers usually also have the eSignature feature, so that is definitely something to look out for.

3. Scan and Optical Character Recognition Tools

If you want to go paperless in the office, you'll need a PDF Editor that can connect to your scanner and digitize paper documents before converting them to editable PDF documents.
Optical Character Recognition (OCR) features will allow you to convert images of documents (which is what most scans are) into fully editable and searchable text. Even text and sentences within images can be recognized by the best PDF editors. We will go into more detail about this later.

4. Easy Collaboration

Document collaboration is extremely important, especially in a work setting, so your PDF Editor should support multiple users in your organization. It should include tools like collaborative review and annotation to fit into normal team workflows.
Additionally, a decent PDF Editor should be able to open and utilize PDFs from standard Enterprise Management Systems and cloud storage services, allowing it to integrate with your business processes.

5. Security Features

At work, we are constantly creating documents that contain sensitive information. Some of us keep them stored on our personal laptops or PCs. If you are one of these people, you'll want security features like password protection to restrict who can open your PDF file and what they can do with it, such as printing, filling out forms, and changing it. 
As an added step, consider a PDF software that will allow you to adjust permissions and entirely revoke access if needed, even after you've published or shared your document.

6. Cross Platform Use

Working from our own personal devices means that many tablets and smartphones are being used for work. You'll need a PDF Editor that works on your phone or tablet so you can browse, review, and annotate documents from anywhere. 
When a PDF Editor has a dedicated mobile app, you can rest assured that your mobile demands are being met and you can work on the go.

7. Support and Customer Service

You may need to speak with someone at some point and get some help. Customer service and support should be included with your PDF Editor. You should be receiving top tier care when you need it!

PDF File Cloud Collaboration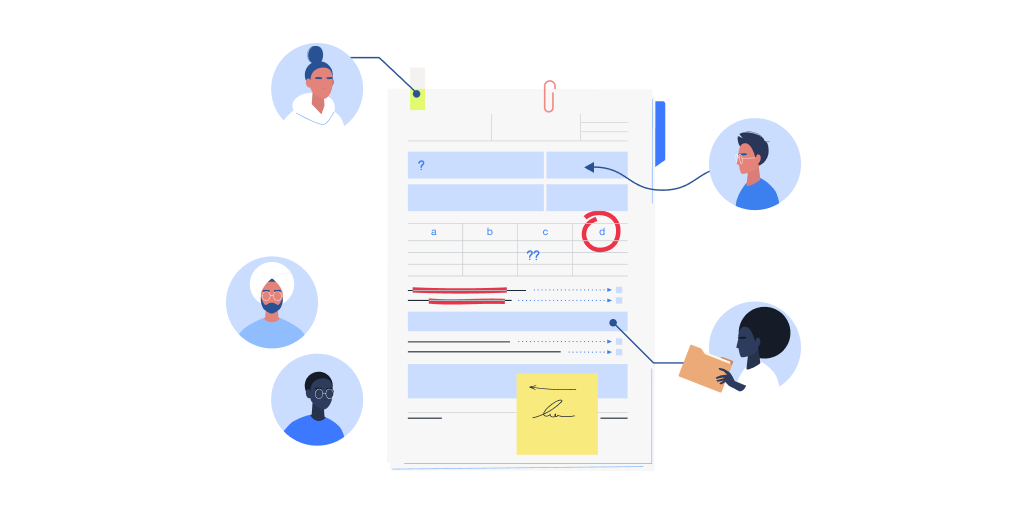 The virtual office environment is defined by cloud collaboration tools. Collaboration software is now the primary medium through which many on-site and remote teams interact in the workplace, both for project collaboration and day-to-day check-ins. 
Messaging apps and real-time video conferencing have become increasingly popular in recent years, and collaboration software is now the primary medium through which many on-site and remote teams interact in the workspace.

Collaboration tools that work well keep teams motivated. Clearing expectations about where a project is in its life cycle and what is expected of team members will help them stay connected and interested. Your staff will be happy if they understand what's going on and what they're expected to do. 
Furthermore, everyone enjoys receiving positive feedback. Collaboration platforms enable you to infuse drive into any process.
While encrypting a Word document is a terrific way to collaborate with others, the ideal solution is to deliver important files in password-protected PDF format.
Unlocking password-protected PDFs is simple with Lumin!

Here's how it works:

- Log into your Lumin account
- Upload the protected file to Lumin
- Select Unlock PDF

And that's it! Passwords will be automatically removed from your PDF files by the system. It's as simple as that!
OCR for PDF

OCR (Optical Character Recognition) is a sophisticated tool that allows users to convert paper documents and photos into editable PDF files. 
This can be done with the help of a scanner and OCR functions that can be turned on after a document has been successfully scanned using a PDF application like Lumin. In other words, you will be able to edit text that was previously a static image.
The main benefit of OCR is how much time you end up saving. Instead of having to create an entire document in order to have a digital and editable copy on your computer, you can simply scan it and use the OCR tool. 
Additionally, digitizing your documents with OCR allows you to perform a search for keywords within the text, which saves you a lot of time in the long run.
Another added bonus is that if you lose an initial version of the file due to a crash and have a paper copy with you, you will just need to scan it and save yourself from having to retype the entire document. 
Once you've scanned your document, you will be able to make changes directly in the file itself and quickly search parts of the documents that you need.
Searchable PDF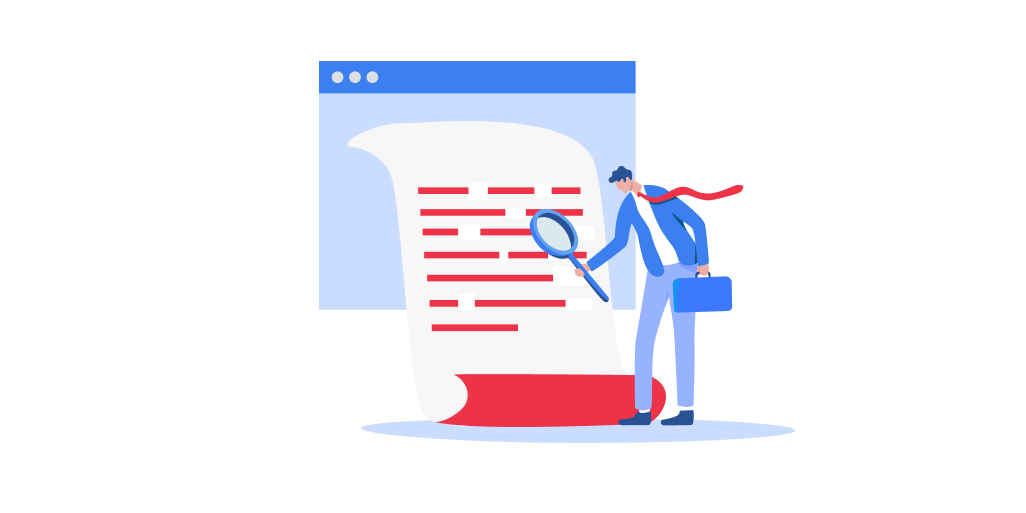 Searchable PDFs are closely tied with Optical Character Recognition. Characters and the document structure are "read" during the text recognition process in OCR. A text layer is frequently put behind the image layer. 
These PDF files are nearly identical to the original materials and are completely searchable. Text can be selected, copied, and annotated in searchable PDF documents.

The biggest benefit is that a searchable PDF can save you a lot of time. By using a searchable PDF, you'll have all of your information at your fingertips in seconds. A lot of time is saved in the long term, especially if you work with a lot of scanned PDFs on a daily basis. 
You can share this searchable PDF file with your coworkers, who will be able to open and copy data from it just like they would from a Word or Excel document.
Conclusion

To sum up, the first thing you should ask yourself is what you need a PDF editor for in the first place.