Jan 18, 2021
Private schools & distance learning in 2022: opportunities & challenges
Distance learning has already been used by college students and people in other adult education institutions for decades, with a steep rise in the last 10 years due to the widespread use of reliable internet-based technologies. For younger students in primary and high school, the orthodoxy was for them to learn at a physical school. Only a small number of students learnt remotely before the pandemic, including students with disabilities or behavioural issues who couldn't cope in a traditional school setting, and those living in very remote areas outside of cities.
The pandemic has smashed this traditional way of thinking, and while most children have gone back to school after a period of lockdown, there is much talk about distance learning advantages, whether students need to be at school full-time, and whether the use of digital solutions in most spheres of student life is beneficial.
In this article we will be looking at the advantages of distance education, as well some of the disadvantages, from a private school standpoint. While government schools by nature are more uniform due to strict government policy and certain restrictions, private schools are run under a different system and can therefore more quickly implement new and varied ideas, technologies and pedagogies. Often well funded, private schools are well worth examining, as they have been able to use up-to-date technology to really explore the advantages and disadvantages of distance learning. In 2022, there will be more challenges and opportunities connected to digital solutions in general, no matter whether they are used in the physical classroom, or remotely. An education revolution is underway, which is what makes this such a fascinating topic.
10 advantages of distance education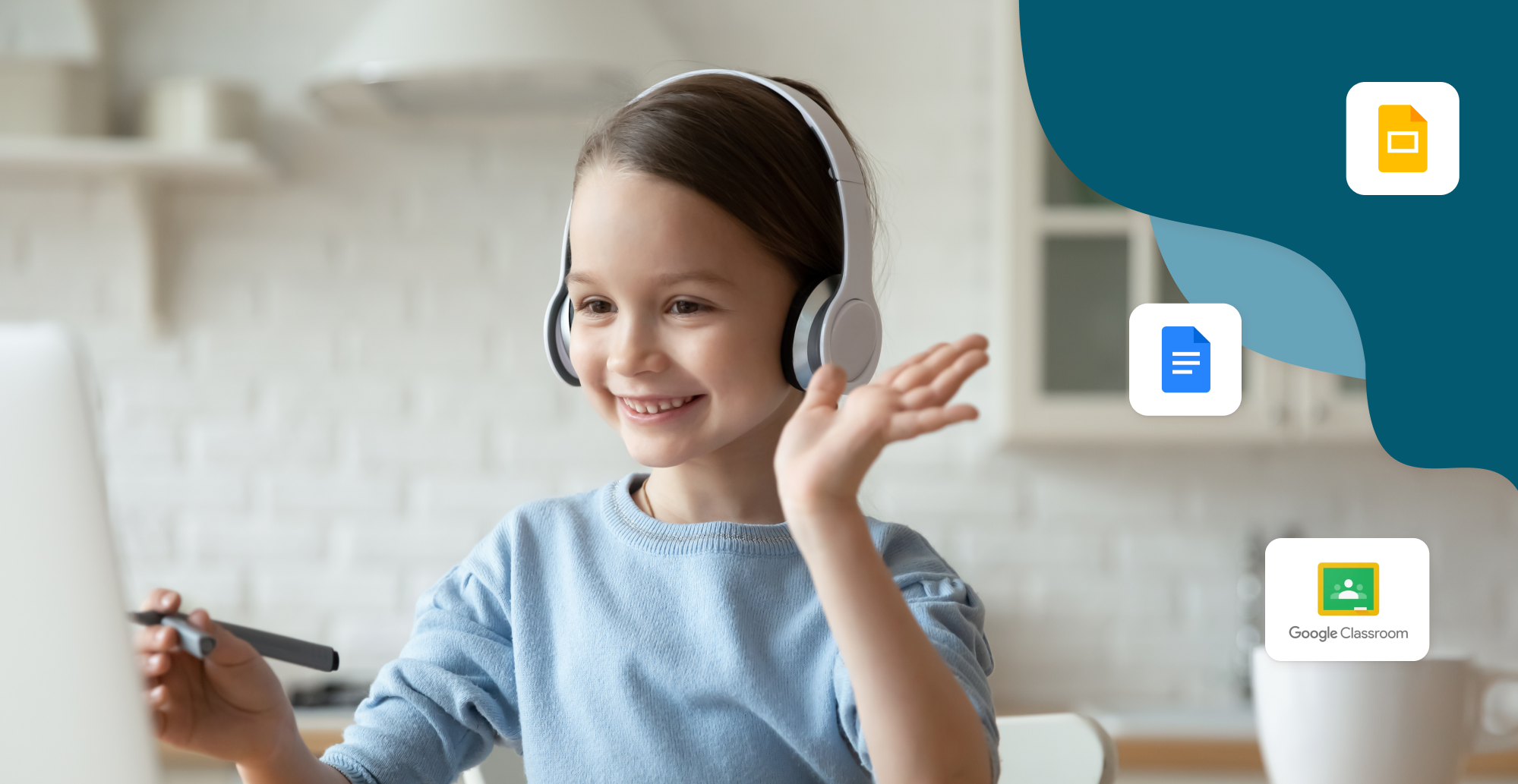 Let's start on a positive note and look at the advantages that distance education has brought to students. Even luddites can agree that without internet technologies, it would have been extremely difficult to deliver lessons of any quality when schools were forced to close in the middle of 2020. Some institutions, especially those in remote and low socio-economic areas, created packages of materials and delivered them to students. While this was indeed admirable, the situation was far from ideal. Students who worked online reported greater engagement and were able to collaborate with classmates and stay in touch with their teacher easier.
Independent learning and studying styles — It seems ludicrous now, but not so long ago teachers were still encouraging left handed students to write with their right hand. There was no thought to different styles of learning or creating varied lessons for different students, known now as "differentiation". It shows how far we have come that we now recognize and support students to learn in different ways. 
Distance learning has aided this, with the ability for teachers to easily use and share multimodal materials, catering to audio or visual learners, for example. For students that take longer to complete work or need more time to think, teachers are no longer constrained by needing a piece of work by the end of a lesson. A more generous time limit can be set, meaning pupils can work at their own pace, delivering a piece of work for review when they judge it to be properly complete.
No more long treks to school — While government schools are comprised of students who live in the local area, private schools take students from far and wide. There are many reasons why parents and students choose private schools, maybe there is an international program or music course that the local school doesn't offer, and they feel it is worth travelling the extra distance. For some students they can travel 1.5 hours each way on a normal day. Private distance learning has been great for these students, as they can spend more time with their family, on their hobbies, and of course, sleep in, meaning they are more refreshed and alert when doing their school work.
A wider range of classes — Distance learning opens up a world of possibilities to run classes that may not be feasible in regular circumstances. There is often disappointment for students who want to take a language or social sciences class, only to find that;
a) there aren't enough students to support the class, or 
b) there isn't a teacher who can provide the specialized instruction.
In the past, if a student was lucky, they could work out an arrangement with a neighbouring school offering the course, but with distance learning opportunities, a student can join a remote class with others from schools in their region, all from the comfort of their own home, library, or school. What's more, for a subject such as Arabic, where a specialized teacher is needed, a private school can cast a much wider net when looking for a suitable candidate. If there are no local teachers up to the job, it is no longer a major problem.
Use of new technologies — With the internet always on hand, learning basic facts isn't as important as it used to be. With the modern world constantly changing, focus has shifted to things such as where to get information, how to discern true information from false, and how to adapt to new systems. Digital learning has given students a much wider set of tools to work with, meaning they can get greater experience of learning to use solutions they would never have had the chance to utilize in the past.
Schedule flexibility — Linked to independent learning, distance learning with online solutions can bring greater flexibility to schoolwork. While most schools run somewhere within the 8 30am - 4 30pm bracket, it's well known that for senior students with changing sleep patterns, later classes are more beneficial. With online learning, students can be given a task to complete when they are mentally ready.
More focused learning — In every class, there are always one or two students who disrupt the rest of the class, or have trouble concentrating when they are near their friends. Being isolated has meant that students can work independently with less distractions. When schools started a staggered return, smaller class sizes meant that teachers were better able to deliver personalized instruction. The model of students coming into school on alternate days is one that is being considered post-pandemic.
Greater engagement — Some research has shown that students are more receptive to new information and can better retain it when working online. Whether this is just because of the novelty of it all remains to be seen; however, teachers are able to use more resources to keep children engaged and motivated. As well as the use of multimedia, interesting presentations and so on, simple things such as using online polls to gauge whether students have understood the information or not is very effective. While in a normal classroom setting students may be shy to say they haven't yet grasped a concept, when working online a simple poll can take away that reticence to ask for further help.
Chance to use bespoke teaching solutions — As stated above, private schools often have greater resources, so why not investigate some custom e-learning solutions. There are many out there and they can be great for teachers and students alike.
Benefits for students include: everything being in one place, more chances for student-directed learning, easy access to the teacher when needed, as well as integration with Microsoft Office apps, Google apps and cloud-based storage services.  
Benefits for teachers include: the easy creation and distribution of multi-modal teaching resources, simple tracking of student progress and attendance, integration with popular apps and the ability to manage administrative tasks online, such as filing online permission slips for field trips.
More chance for parental input — While there may be some difficulties with loved ones sharing small living spaces during times of quarantine, parents have been able to help children with their education and have greater contact with the teacher. As it is shown that parental engagement lifts student results, this is a very welcome development. 
Teacher feedback can be automated — Feedback is best when it is timely. Unfortunately, marking and leaving quality feedback can be extremely onerous for teachers who are already snowed under, with the result being delayed commentary that is no longer of much use for students. With online solutions teachers can't do away with marking altogether, but can run things like automated multiple choice quizzes, leaving them with more time to review things like student writing in detail.
Now we have looked at distance learning benefits, it is worth examining some of the challenges that have come with learning from home.
Challenges of distance learning
Loss of face to face interaction — While distance learning can help people to develop in a lot of ways, the lack of face to face interaction with the teacher and other students can cause problems in the development of social skills, such as with sharing and conflict resolution. Learning to control certain behaviours is a large part of education from a young age, and can best be done in a physical setting. 
No substitute for 'hands on' activities — Art, handwriting, physical education; all these subjects have a 'hands on' element that can't yet be replicated in an online environment — and nor should it. There are some things that are best done without a screen.
Boredom and lack of discipline — We have talked about independent and flexible learning, which is great for some students, but others suffer from a lack of discipline or have more difficulty doing a task without the direct aid of a teacher. A teacher is not just someone who imparts knowledge, they are also a motivator who can help students to realize their potential. With all the ability to speak to teachers through digital technology, there is also a lack of oversight that can hinder some students' education. 
Connection difficulties — Children from private schools haven't been hit as hard as those in other sectors by connection difficulties, but even so, for a myriad of reasons there can be technical problems that disrupt and prevent a child from participating in or completing certain tasks. Ongoing issues can affect a student's motivation and self confidence.
Sense of isolation — Due to the novelty of working and learning from home, there hasn't been as much discussion as there should be around the long-term effects of physical separation. Adolescent years, especially, can be a time of emotional turmoil, and it has been shown that interacting online without a physical connection can raise one's sense of isolation and feelings of depression.
Fuelling unhealthy lifestyles — Recess and lunch is the lifeline for many. It is a time when students can run around, socialize and recharge their batteries. Sitting all day without this designated time to get some exercise and vitamin D will surely add to the obesity crisis plaguing Western countries.
What is the answer?

As we have seen, there are some distinct advantages and disadvantages of distance learning, all of which will need to be addressed in 2021. With possible further pandemic-related lockdowns looming, people are starting to come up with creative solutions, such as hybrid education or even something more radical like "pandemic pods", where small groups run with the aid of technology and a teacher in private homes. There is no one single answer on how to improve education for all, because each school is different. Maybe students that aren't coping well online can come into school more often. A hybrid model with staggered attendance could allow teachers to better focus on a small number of students. There are lots of possibilities, and it comes down to what works for individual schools. Without coronavirus, we wouldn't be considering solutions that could boost educational attainment post-pandemic, demonstrating that in times of difficulty there is always a silver lining.
Final word
With relentless change and insecurity, 2022 has indeed been a difficult year, both inside and outside the classroom. We have seen opportunities that distance learning can give children, as well as some negatives that need to be explored in greater depth. Private schools mostly have the resources and flexibility to meet these challenges head on, meaning they will be able to continue the all important business of developing children for the future.