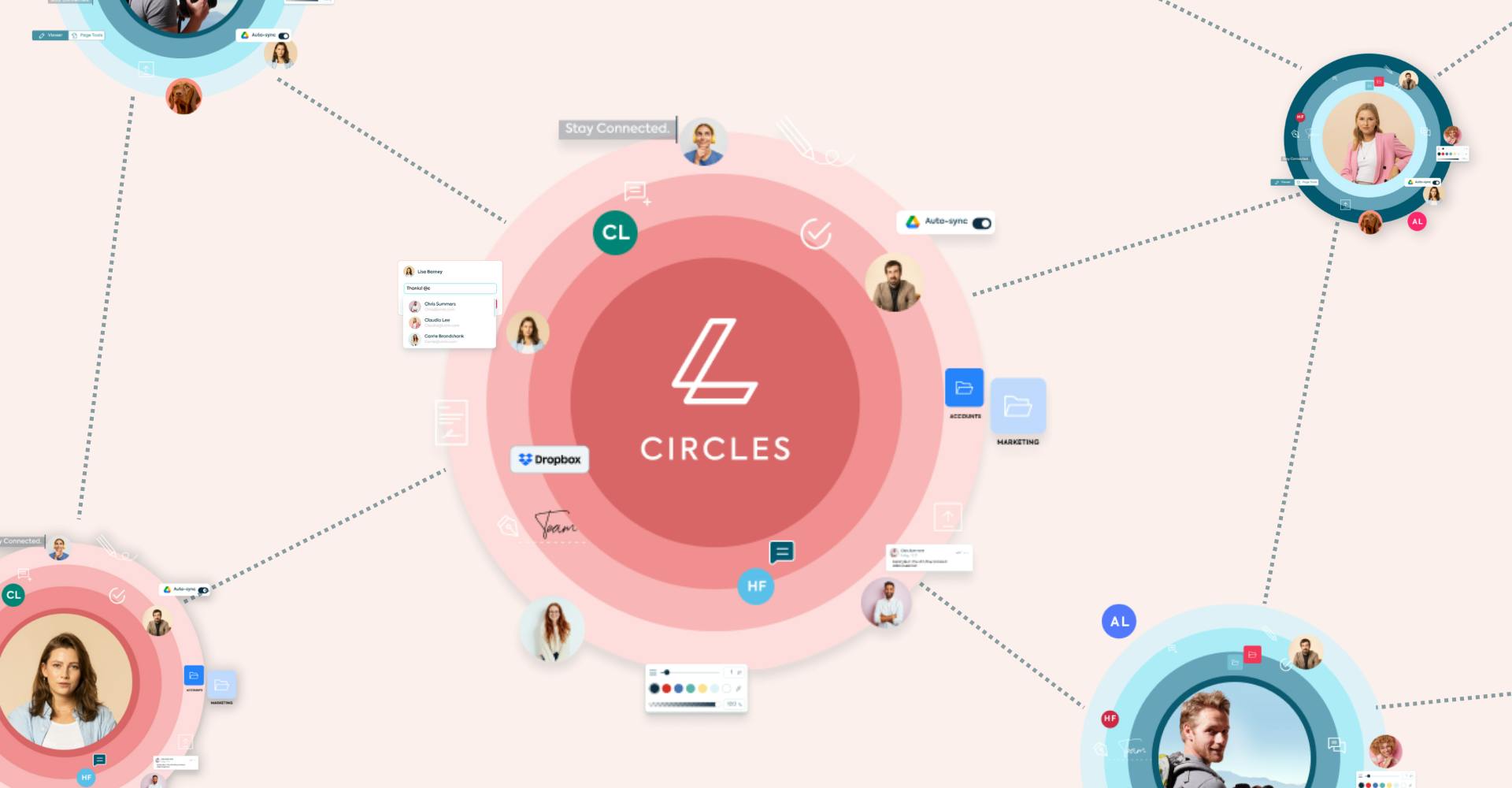 Article
Published: November 28, 2022
Say hello to Circles: Our greatest tool for collaboration
Work is no longer done by people at large corporations and institutions, it's done at home. It's time we redefine what a collective team of people that strive toward one vision are called. Goodbye: Organizations. Enter: Circles. 
Gone are the days of work being a place. Work is now a space; accessible from anywhere, anytime. We've renamed our Organizations to Circles to better reflect how we collaborate and share.
In a world where everything is moving at lightspeed, digital connectivity is a must to keep our projects and even our personal lives running smoothly. Because as technology grows more sophisticated, so do our uses for it. 
The same goes for what we do with our documents. Printing was a major innovation in its own right, communicating stories and information en-masse for the first time in history.  But today, those endless sheets of paper cluttering up our desks and coffee tables can be a liability unless they're digitized for safe keeping, creating the need for software solutions – like PDFs – that store and organize our files for easy retrieval.  
Despite this, the mechanism hasn't always been there to make PDF management as seamless as possible. Emails with attachments can easily get missed, and let's face it; adding the same people to Google Docs over and over again gets pretty tiresome.
These kinds of limitations are frustrating when most of us have a close group of collaborators that we are regularly sending and sharing information with. It could be your team at work, your college English class, or members of your local running club. In all these scenarios you need a secure and convenient place to share, store, and work on documents together.
Introducing Circles
What are Circles?

Why did we choose the name 'Circles'?

What can you accomplish with Circles?

How do I set up a Circle?
What are Circles?
Circles is a rebrand of the Lumin feature Organizations, which allows users to create a shared space within their account for convenient document collaboration and editing. This makes it easy for you to join forces with whoever you need to collaborate with, from a single colleague at work to your friends and family.
By bringing together all your regular collaborators in one workspace, Circles helps you to accomplish whatever you need to get done as seamlessly as possible. No matter whether it's signing legal documents or leaving feedback on your team's latest project idea, setting up a Circle speeds up your workflow so you can minimize time lost sending documents back and forth.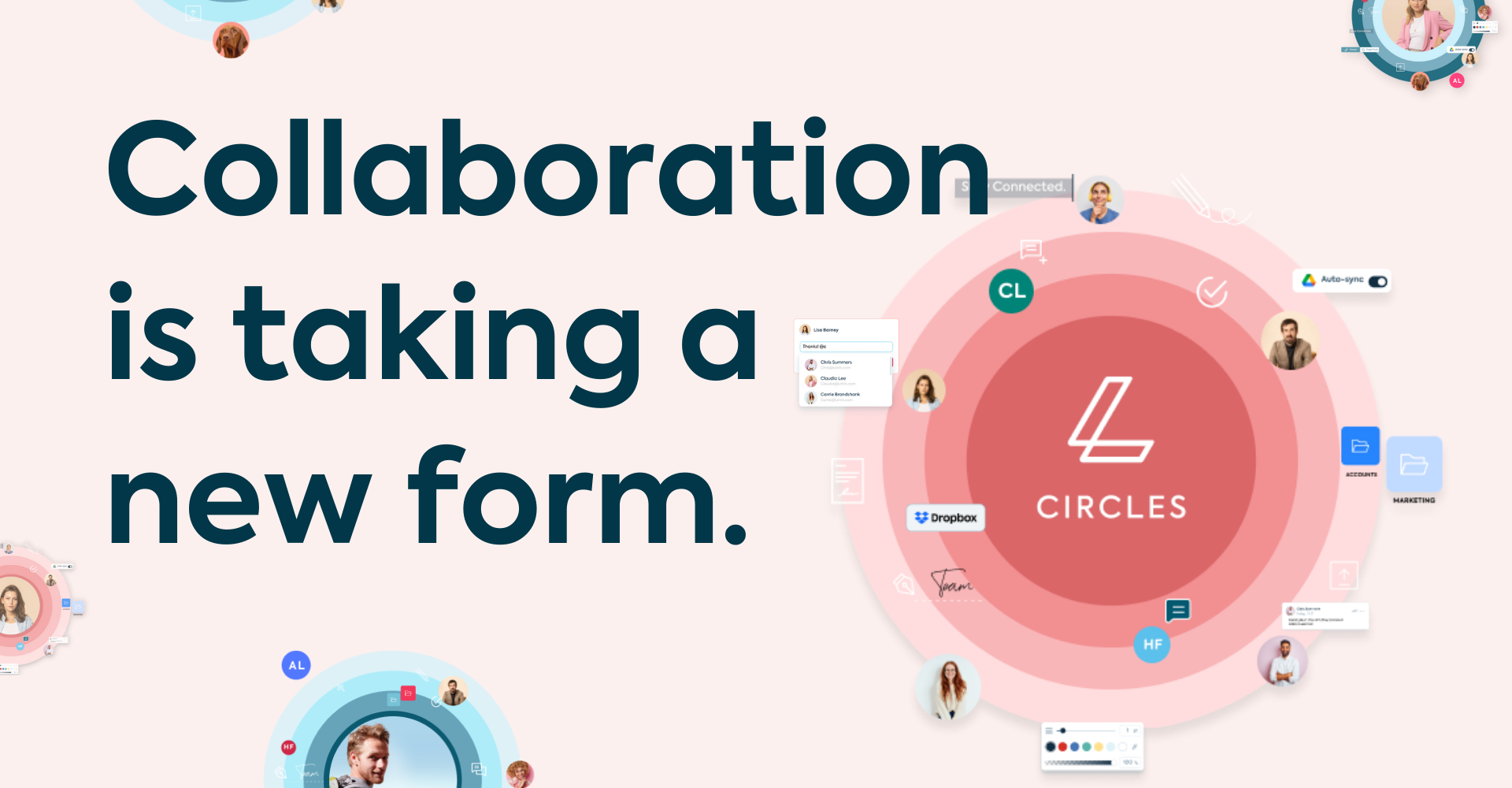 Why did we choose the name 'Circles'?

The circle is the perfect symbol of wholeness, unity, and collaboration. By using Circles, Lumin users are accessing an intuitive, easy-to-use digital workspace that offers an infinite number of applications. As the tools we use to manage our work and personal lives become ever more integrated, Lumin is prioritizing flexibility in our mission to bring users the very best PDF toolkit.
What can you accomplish with Circles?
Share and store PDFs in one central workspace
We all know the feeling of having uploaded a document online for safekeeping, but not  being quite sure which folder or even which account it's stored in. Having to constantly hunt down stray documents takes the ease out of quick and easy sharing.

With Circles, you can say goodbye to adding the same few people to your documents over and over again. Every new PDF you upload to your Circle will automatically grant access to everyone in that group, saving you valuable time and increasing your productivity.

Collaborate with family, friends, and co-workers with ease
The best thing about Circles? They're for everyone! You don't need to be a large company or organization to benefit from the power of seamless sharing. Everyone needs to digitally sign a document or give multiple people the same information in one place. Maybe you're sharing concert tickets with your friends for easy access, or storing important financials for your family for safekeeping. In any case, Circles is the ideal tool to get your information where it needs to be.
Track ideas and comments in real-time
Shared documents can be busy places; everyone has ideas they want to share, and this can make it difficult to keep track of changes and comments that take place when you're not online. Lumin's Insight tool within Circles allows you to keep track of document activity with ease so you can respond to comments quickly and keep everything moving.
How do I set up a Circle?
To create a Circle, simply head to your profile and select 'Create a Circle' from the dropdown list. You will be asked to choose a name for your Circle and upload a file for the thumbnail (a corporate logo or a cute family photo – it's up to you!). Add the emails of the people you would like to include in your Circle, and hit 'create'. If needed, here's a step-by-step guide.
With the power of seamless teamwork right at your fingertips, you can rest easy knowing that your PDFs are right where you left them – safe inside your Circle with your favorite collaborators.