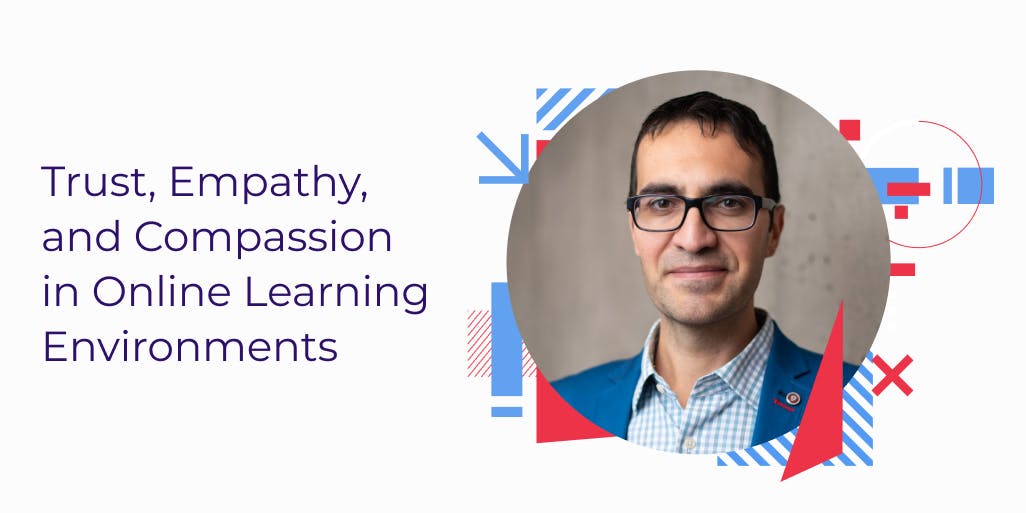 Article
Published: February 23, 2023
Trust, empathy, and compassion in online learning environments
Webinar with Dr. George Veletsianos, Professor in the School of Education and Technology at Royal Roads University, Canada.
In an ever-changing and evolving educational landscape, teachers are challenged with incorporating new tools and technologies to support their students' learning. But amongst the chaos of absorbing these new tools lies the need to provide a trusting and empathetic learning environment to enable a rich learning experience by distance.
Digital learning tools, where used effectively, can aid in the distance and blended learning process. Recently, we hosted a webinar with Dr. George Veletsianos to discuss the various activities he puts into practice to create trust, community and foster stronger relationships with students via e-learning.
Our very own Head of Sales & Support, Caleb Helm, joined the conversation to discuss how teachers have been using Lumin PDF software to provide more engaging lessons.
Dr. Veletsianos opens the webinar discussion by posing the question: "what comes to mind when you hear: success in the online environment and trust, empathy, compassion, community and kindness?"
He says, "I want my students to be successful and my teaching to be effective. I want to engage them; I want to understand where they're coming from in order to see how to best include them".