Trust, Empathy, and Compassion in Online Learning Environments
Webinar with Dr. George Veletsianos, Professor in the School of Education and Technology at Royal Roads University, Canada.
In an ever-changing and evolving educational landscape, teachers are challenged with incorporating new tools and technologies to support their students' learning. But amongst the chaos of absorbing these new tools lies the need to provide a trusting and empathetic learning environment to enable a rich learning experience by distance.
Digital learning tools, where used effectively, can aid in the distance and blended learning process. Recently, we hosted a webinar with Dr. George Veletsianos to discuss the various activities he puts into practice to create trust, community and foster stronger relationships with students via e-learning.
Our very own Sales & Support Manager Caleb Helm joined the conversation to discuss how teachers have been using Lumin PDF software to provide more engaging lessons.
Dr. Veletsianos opens the webinar discussion by posing the question; "What comes to mind when you hear: success in the online environment and, trust, empathy, compassion, community and kindness?"
He says, "I want my students to be successful and my teaching to be effective. I want to engage them, I want to understand where they're coming from in order to see how to best include them".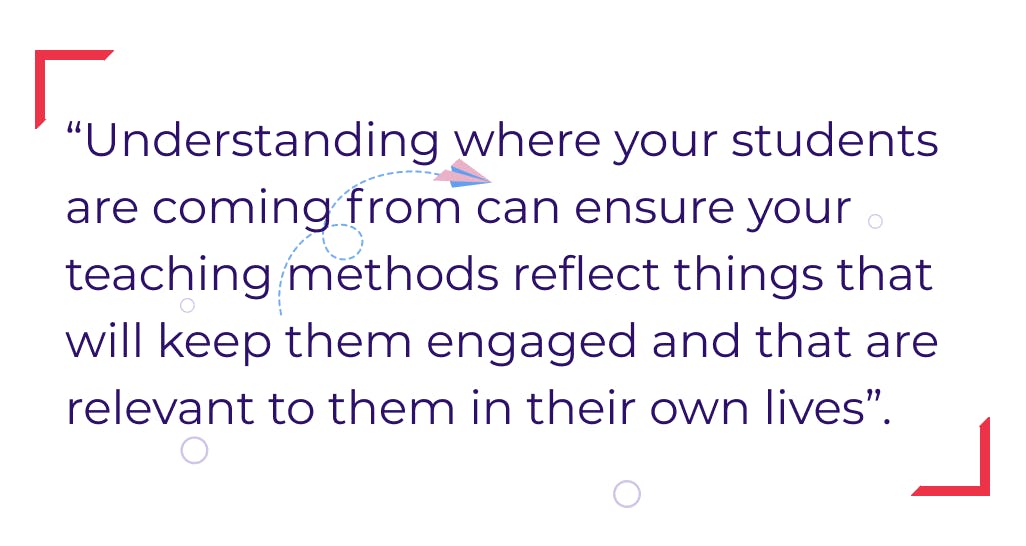 He explains that empathy still applies in the digital teaching environment, which differs in that it requires more effort and planning on the teacher's part. Educational technology can be effective in the hands of teachers, but becomes ineffective when used as a "hammer". While technology helps us solve problems, sometimes what we really need to do is make changes in our teaching strategies or policies instead.
Online Learning & Teaching: Two opposing perspectives
Dr. Veletsianos asserts that there are usually two perspectives when we think about online teaching and learning. One perspective says that online teaching is an amazing thing with only positives. The Internet brings people together, helping us find and support each other while promoting diversity. The opposing perspective is that online learning is problematic and creates concerns around isolation, cheating, and fake degrees & diplomas.
"The truth is, online or digital learning can be both and neither at the same time. The challenge for us is to take advantage of what technology has to offer, so that we can design learning experiences and opportunities for our students that are effective, inspiring, meaningful and caring. We should design courses to be a beautiful learning experience without necessarily leaving it up to various technologies to shape the way we teach and learn".
Some of the examples Dr. Veletsianos shares (explored below) encourage us to go beyond that and embrace interaction between ourselves and our students or between students and their peers in order to remain more involved and engaged in the topic we're exploring.
Here are a few activities Dr. Veletsianos uses in his courses that can support inclusion, participation and a sense of community in the classroom.
1. Engaging students in knowledge production & creation of digital artifacts e.g. e-books and online textbooks
George asserts that we incorrectly think of students as empty vessels to be filled with knowledge; however, students already possess rich experiences from their family and community. We can tap into these very experiences to improve engagement and encourage more authentic learning.
"Depending on the level you're teaching, many people use essays in their classrooms [to tap into life experiences] and share them beyond the classroom. The idea here is to use the work that students are doing to inform the public. Those digital artifacts can be used and shared online".
EdTech Books (https://edtechbooks.org) is a website Dr. Veletsianos recommends that enables students and teachers to work together to create and share books, which can be added to by students year on year. This results in living documents that can be shared both with current and future students.
A simple alternative is to use Google Docs, where texts can be created on Google Drive then exported through a PDF tool such as Lumin PDF.
2. Beginning a course; Superhero Students
A great activity for online courses Dr. Veletsianos frequently uses, 'Superhero Students', asks students to draw themselves as a superhero. They then take a photo of that picture and share it with the rest of the group, telling them about the picture they drew and how the superpowers they possess relate to the course topic. 
From his experience, Dr. Veletsianos adds that the most enjoyable aspect students tend to find is when the teacher shares their own drawing, creating a comfortable environment that breaks down hierarchy in the educator/student relationship and humanizes the learning environment.
3. Stories & digital storytelling
This involves inviting students to tell stories through technology. One story Dr. Veletsianos likes to tell about his field (educational technology) is how it came to be. It's an interesting backstory that helps to set up the foundations of what the course will entail.
"Switching it up is an interesting way to engage students in something different. Digital storytelling is one way that students find appealing and engaging. This can be done through asking students to create images, videos or comics, then to add either text or audio to tell their own stories" he says.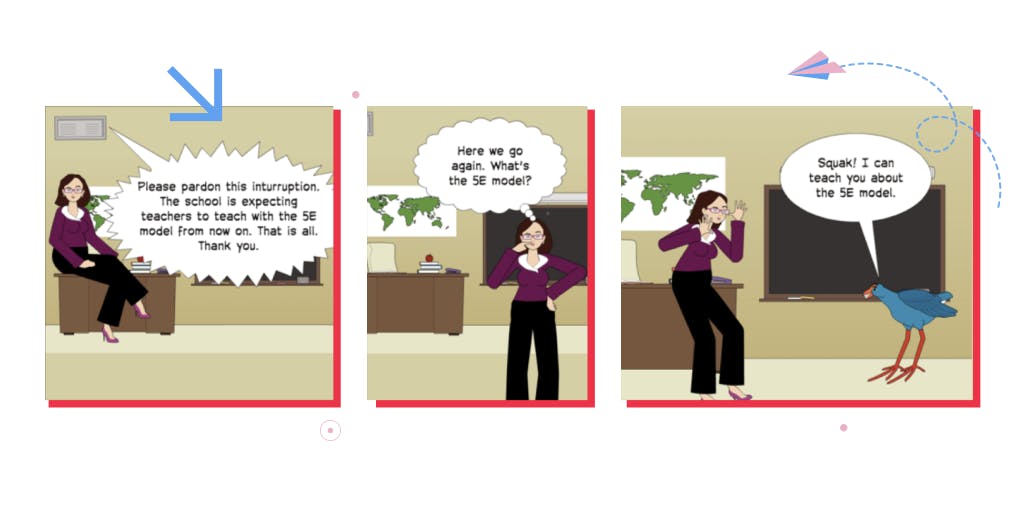 The example above shows software that allows students to add text to a comic reel they've put together, inviting them to actively participate in their own learning.
There are many tools that enable this style of learning, including:
Twine - https://itch.io/games/made-with-twine
An open-source tool for telling interactive, nonlinear stories.
Voicethread - https://voicethread.com/
Software that allows you to film a picture, then lets others add audio to it. It's a good option to help you move away from text heavy activities and explore audio.
4. Weekly video updates
Another communication tactic Dr. Veletsianos likes to implement to be present and create a welcoming space is by sending out short weekly video updates. These recap what's been covered and what lies ahead. 
Dr. Veletsianos's tip: Unedited is best for timesaving, and also lets students see the real you!
5. Discussions/debates driven by real-world data i.e. Twitter
Promote discussions and debates driven by real world data in your course - things that exist outside of textbooks that you can easily grab a hold of. This could be a topic from social media or an online news article. By introducing a Twitter thread, or capturing quotes/ comment sections from trending news topics, you can spark an interesting multi-faceted discussion.
6. Content mapping: Keeping up-to-date and connecting all the pieces
Content mapping allows students to draw from different ideas or perspectives, connecting them and creating meaning.
"For example, I might start with a simple concept such as economics, add inflation, add housing and so on, until you have a map that unites those topics. It's a great way to help students try and make sense of all the topics you're discussing.
Moving one step further, encourage students to share their own maps with one another to exchange ideas. They can compare their ideas and understand what they each haven't yet considered, and why".
There's plenty of software available for content mapping, including Vue https://vue.tufts.edu/
7. Video activities
"As we rely heavily on text in teaching, students may come to appreciate video and audio related activities. You can use it as a way of informing students what they'll be hearing about in the next week, but you can also use video that's available on the web to encourage conversation".
Dr. Veletsianos recommends using platforms like YouTube, TED talks, or locating films or videos that you can ask students to watch and respond to. Along with each video you can find questions, embedding them in your course platform. Students can respond in writing or even in video form. 
Some ideas for expanding beyond video include:
Asking students to record their own videos
Find, share and comment on videos
Examine videos for misconceptions
Film and share roleplays

8. Audio activities

Some students may be more comfortable using audio, rather than video. Audio is a great way of providing feedback where video bandwidth or lack of time is an issue, as nothing needs to be typed out.
"You can share music, ask students to create playlists, or respond to assessments with audio. This brings forward social presence but is also useful for learning and assessment purposes. When appropriate and relevant, you can use audio to provide feedback".
5 free resources for trust-building, community awareness, empathy & compassion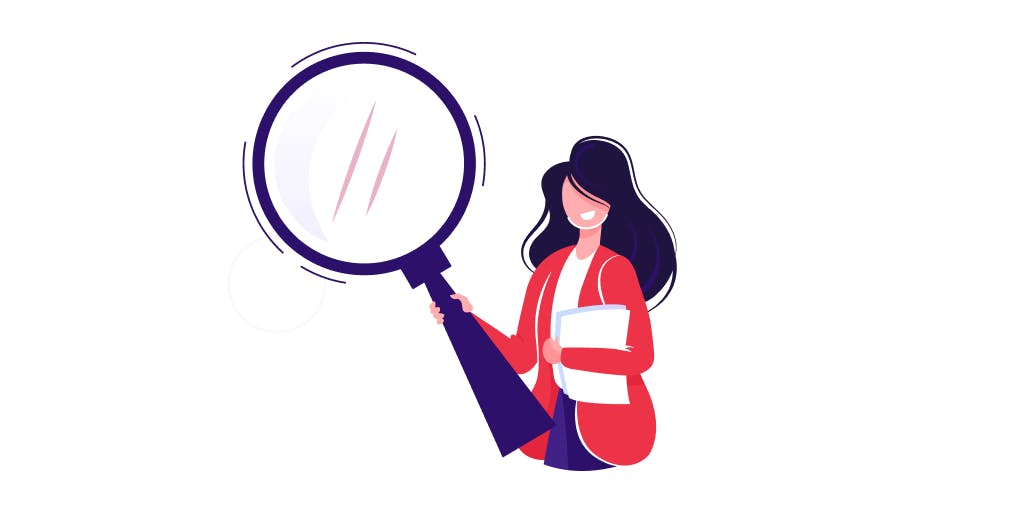 A word from Lumin PDF
It can be challenging to stay up to date with all technological and pedagogical changes in the educational sphere. Here at Lumin PDF, we offer a multifaceted educational tool you can use to stay connected via distance and to organize your courses and lessons. As mentioned by Dr. Veletsianos, the digital tools available at your disposal can be useful when approached in the right way. By implementing different methods for sharing and collaboration, you're providing a more trusting, empathetic and compassionate environment for all students.
During the webinar, Caleb from Lumin PDF explained how our tool is a digital resource that makes it easy for teachers to create and deliver online lessons. He shared some of the key features and benefits, such as full integration with Google Drive, along with an overview of the various editing tools available. We focus on user-friendliness by offering a platform to foster collaboration and keep students engaged.
For more information about Lumin PDF's education plan, contact [email protected]
Webinar sponsored by Lumin PDF. All the ideas and activities discussed above are quotes or opinions obtained directly from Dr. George Veletsianos during the webinar; however this content piece has been written by the team at Lumin PDF.