Nov 27, 2020
What is a Google PDF Editor? Why do I need one?
A Portable Document Format is now one of the most desirable among users. The initial reason why PDF emerged was due to the need users have for a universal format. Receiving a document, you want to be able to review and print it even if you do not have the software used for the initial creation of the document.
PDF software solves this issue and offers some more features to broaden your opportunities. This format is not an attempt to replace a conventional Word document. Yet, it does have lots of options that may make you change your mind and switch to a portable file format. However, a new challenge may appear: what if you need to edit the document? That is the moment a Google PDF editor takes the stage. 
What is a PDF editor?
A Google Drive PDF editor is a specific application to carry out all sorts of editing tasks with a corresponding format document. Such software allows people to modify the structure of the text, fonts, etc. the way they want without changing the original file format.
Using the right PDF software, a user can alter the file and not need to write everything from scratch! Several years ago, you would have had to spend time searching for a Chrome PDF editor. Nonetheless, a modern market offers numerous solutions for users; these differ in cost, set of features, security, and navigation. Your only task is to define the personal criteria of the best PDF editor for Google Drive. 
Professionals prefer PDF to many other formats
Many people indeed prefer new things to outdated ones. However, it is not the case with PDF, as it appeared years ago. The difference is in the way established software changes through time.
Considering the demands of the audience, the feature set of PDF continually develops. The fact that we have so many PDF editors is also because people implement this format not only in their daily lives but also for business needs. Here are the significant reasons why PDF is never going to leave our lives:
Security
Users like to know that their private information has limited access and will never fall into the hands of a third party. Using a password, anyone can protect a file in the PDF format. Not many similar applications allow one to do this. If you were a digital author, you would love to know that your opus will not become a target of hackers and copy-cats. The ability to restrict access to your documents is a huge plus for people.
Portability
The developers of the format foresaw the need for people to use PDF on different platforms. It does not make sense to create a format for a single platform. Thus, whether you are using Windows or your iPad, you can open a PDF file in the blink of an eye. It is especially useful if you and your receiver are using different platforms.
Compatibility
Since people use different software, it might happen that you send a document to a person who doesn't have the software necessary to open the file. It takes time to figure out the mistake, and it might be frustrating for both parties. PDF is already a standard format among specialists in different spheres. Therefore, sending your work in PDF solves the problem. Moreover, you can even edit PDF Google Drive iPad on the go! High compatibility of PDF allows everyone to share the files knowing that the person, having received the file, sees it with the same formatting just the way you wanted.
Digital signature opportunity
Business is a viral thing: you may have partners in another country, and it is unlikely that you will go to a new location every time you need to sign a contract. With the help of a handy feature - a digital signature - you can sign the papers sitting in your office. An online signature opportunity is a way to demonstrate your high professionalism and respect towards your partners' time. Besides, a protected PDF document ensures the safety and wholeness of the signed content.
Versatile format
One of the reasons why so many users resort to this format is due to its versatility. You can easily apply PDF creating infographics, reports, spreadsheets, images, or some complicated vectors. Any content you need to put in a PDF file will work great! The practicality of this document format knows no limits.
Reliability
Finally, the format is thoroughly reliable, and you can make sure of that yourself! If you search on the Internet, you can see that many e-books, corporate reports, and government documents are in PDF format. No wonder, as thousands of people rely on this format considering all the reasons mentioned above.
There might be other reasons why users like PDF, yet, these were some of the most common among people. It is a professional approach when you create comfortable conditions for the people you work with. You show your appreciation when you think in advance whether the file you are transferring has the correct formatting, size, etc.
What about PDF editors?
Now that it is clear why people like to use PDFs in work and daily processes, let us see why PDF editors are the software you would love to have. Imagine that you created a flawless PDF presentation; however, the showings changed within several days. It is not right to present false results, so you would have to revise your work. With the best Google Drive PDF editor, it is not an issue. Thanks to some advanced editing applications, you can make several worthy modifications to your document. For instance, you can do the following:
Create a new version of the file using the existing software template;
Modify the parts of the text, change fonts, alter the images, rotate the lines, and other drawing objects;
Upgrade or delete annotations;
It is up to you: edit PDF Google Drive iPhone or edit PDF Google Drive Android;
Leave essential comments throughout the document;
Create new pages, etc.
Efficiency through feedback
Team leads try to find a universal solution for the well-coordinated work among employees from different departments. One of the characteristic features of a PDF file is that you can leave visual commentaries all over the file. This option is useful, indeed. For instance, when you need to make a revision and have no time to create a separate email or file with a detailed description of the parts that need to be fixed.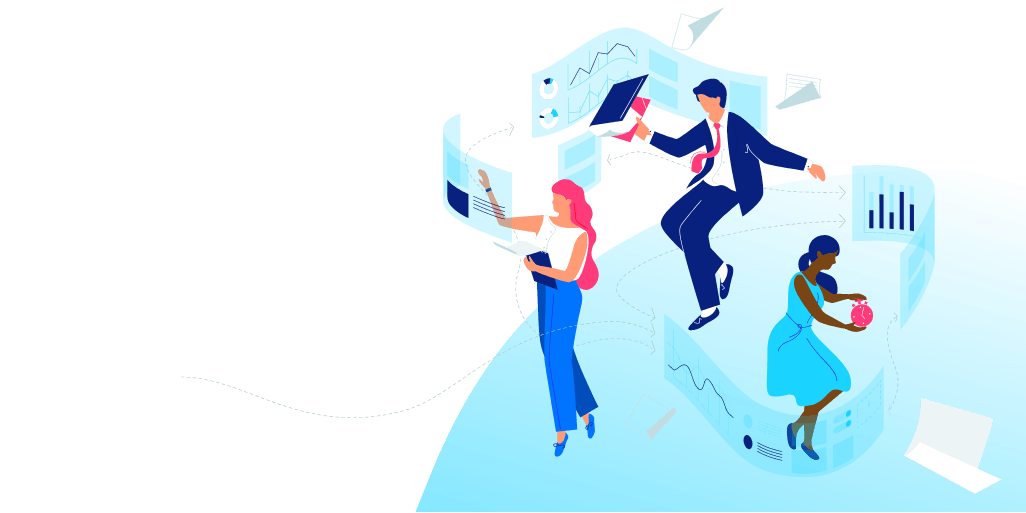 Using the commentary mode, the employees can share their thoughts regarding their teammates' ideas and offer another perspective or solution for an issue. Besides leaving feedback, you start a virtual conversation with the owner of the document. Considering this, you can see for yourself that such digital cooperation can be an effective time-management solution if your office operates remotely.
An opportunity to make annotations is a significant advantage for the office's insiders and vendors, partners, and future employees. When you share a copy of an offer with a candidate, they may have some questions about the terms and conditions. So, they can ask to specify some details. If needed, you can edit PDF online Google Docs right away. And if everything is clear, both parties are ready to start working together. The candidate can sign the job admission papers online using a corresponding PDF feature.
What is more, the PDF format is up to the task even if you need several people to sign papers. A sharing feature allows you to give access to more than one person. Here is how you can do this:
First, create an excel document, and add the emails of the people who are to sign the file; insert these into a single row.
Then, click on the folder named 'Template.'
There, you will see a button 'More,' you should click on it and then on the 'Bulk Invite.'
Now, you should choose an icon named 'CSV Upload' - use it to upload the recently created spreadsheet with the emails.
As you do this, you will have to point out the column's name and then press the 'Ok' button. Note that you should also name the file.
You will see a space below the name box - here, you can indicate the names of the files in the folder. Find the icon which says 'Choose existing'; click on it and select the option 'Bulk invites.' You can now send these invitations by pressing on the 'Send Bulk Invites.'
Voila! All the people on your spreadsheet list will get the same link so that they can sign the critical document with no problem.
More editing opportunities with a Drag and Drop feature
The name itself - Drag and drop - gives a clear idea of what the feature does. So, you basically drag some interface objects and drop them wherever you need. In order to better understand the algorithm of how the feature works, let us look at the situations where you can use it:
Manage the elements of the file; drag and drop them back and forth so that everything looks perfect;
Add task cards so that people with access can check these in the task tracker;
Change the 'location' of an element, meaning that you can drag a task from one list inside the task tracker to another listing;
Finally, a user can drag some local files to the window of a browser.
Everything seems simple on paper; however, it is twice as easy in practice. Make sure yourself and explore the usefulness of the feature as you decide to edit PDF online Chrome to sort the file's elements.
Summing up: incontestable reasons to have a PDF editor
Even if you have not heard about a PDF editor before reading this article, you should know all the top reasons to start using the software. Check out these ten reasons below to edit PDF using Google Docs like a pro and make your life much easier:
Less paper in the office
Just look around yourself: what do you see? You are likely to spot several items made out of paper. Now, if we talk about an average office, there are lots of documents, brochures, invitations, financial reports, and so on and so forth. The fact of using a PDF editor means that you care about your budget and, most importantly, the environment in general. A change-over to a digital format of any type of documentation decreases people's dependency on conventional paper items. Think about all these thousands of copies, ruined prints that you had to fix first, and then make the new ones. Office workers consume lots of paper. A decision to use the right software and edit a PDF in Google Drive will eventually save you money, time, and forests.
Simple in use
One of the strongest aspects of the software is that you do not have to be an IT nerd to utilize all the features of the editor. The application is exceptionally straightforward and easy to navigate. Thanks to the comprehensible interface, navigation is excellent. You can manage several important documents altogether: whether you need to merge the files with different formats or split one massive form into several smaller ones, a PDF editor does it all! Even if you have an image with the content you need in a digital hardcopy, a simple OCR scanning procedure can solve the issue in a zip.
Editing manipulations
A PDF editor is an excellent tool for modifications of a document. As you decide to edit PDFs in Google Docs, you want to be 100% sure that the software you have will cope with any task. A reliable application offers a set of features with which you can change the size, rotate the objects, alter the colors or layout, add or delete some parts or elements, etc. In such a way, consider a modern editor with a full-pack of the advanced features to have a complete toolbox, and you will see that the purchase is totally worth it.
Easy switch between the formats
Despite the vast popularity of the format, some people prefer other formats for work and personal needs. It is not a problem if you already have a digital editor. Whether you need to convert a PDF to a Microsoft Office, Spreadsheet, or a transaction report - you may use the editor. You may edit PDF in Google Docs and then press the button named 'Save As' to download the document in its original format.
Enhanced security
Modern users are aware of hundreds of cyber threats. Thus, security is a top priority for many employers and their workers. Some advanced features of contemporary PDF editors allow you to protect your files from prying eyes. Using a password, you can set the limitations regarding access to a file. Thus, only the chosen people can view and edit your documentation online.
Pushing notifications
Yes, many of us do not like to be disturbed by notifications. Nonetheless, when it comes to work and some vital files, notices can be determinative. In a fast-developing environment, the employees may simply miss out on some updates regarding the changes in a document if you have a team of workers who are involved in the same project. When different departments work on diverse parts of the form (for instance, Marketing and Design departments), the pieces of work they do and modify may change the approach and strategy of other departments' tasks. For that reason, it is of enormous importance to make sure that everyone is aware of all the alterations that are going on inside the document. A PDF editor allows an owner to send the alert messages to all the members who have something to do with a file. So, every notification is the sign of a new version, update of a document.
Gear up documents' management
Whether you want it or not, you will receive more and more information every day, and you need to learn how to organize, collect, and manage it properly. Thanks to the merging feature, you can combine diverse files under the same topic. However, it might not be that effective if the final version of the document is too big. Yet, it is up to you to decide. Note that you can edit PDF on iPhone Google Drive, which gives extra flexibility. Using a PDF editor, you can collect information much faster, creating particular forms inside the software. 
Google PDF editor is a kind of software that would come in handy to everyone. The software gained popularity, especially in the business environment. Such features of the application as security, reliability, compatibility, advanced feature set, e-signature, and many others can make you switch to this format once and forever. Try out some of the most desirable PDF editor software to understand why it is the thing you were looking for so long.
Share this