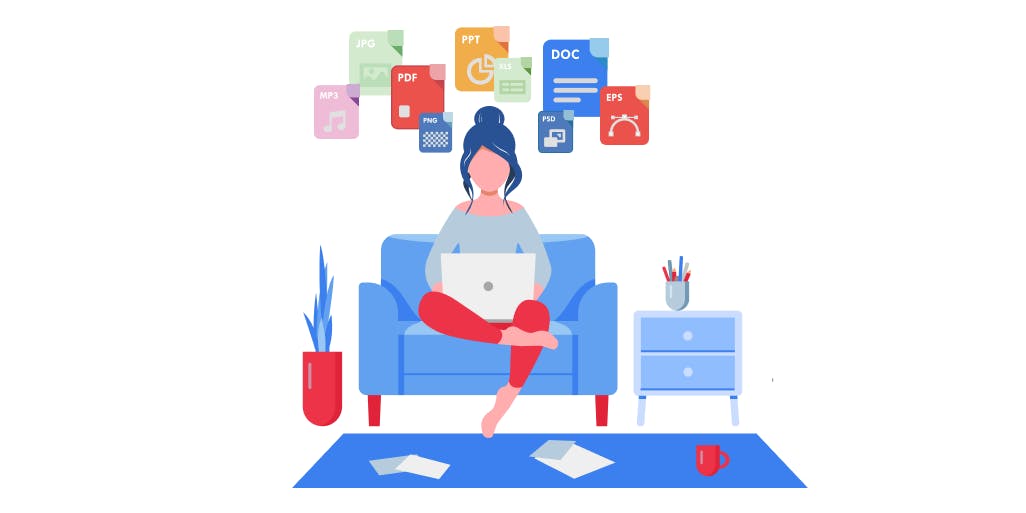 Article
Published: August 04, 2022
A Complete Guide to Types of Images and Document File Formats
Ever tried to open a file, expecting to be able to edit the text, but it was actually an image file type? Sent a file and the recipient can't open it? Unsure what the difference is between the various common file extensions (PDF, doc, JPEG, etc.)? No matter whether you're familiar with these terms but want to know the difference or are already feeling lost with these terms, this guide is for you. Document file formats, and image file formats, can be a bit confusing to navigate. We will explain all the various types of  document formats, and image formats, so you'll know what file you need, what needs converting, and how to work with them.
What are the different document file formats?
We start with a list of document formats that you will encounter, some more so than others. A lot depends on the software you use, in addition to the type of document. Take a look:
This is an early type of Microsoft file for text documents, generally used for Word. It is less commonly used now, and some programs may struggle to open it.
This is the more updated version of Word files and the most common file type in the world. It can be used to edit documents through word, but it can be opened by other programs such as Open Office or LibreOffice
Similar to Docx., but contain macro codes, as in codes that undertake small tasks, so generally used fo