Jun 16, 2021
The best PDF editing tools for the education sector
Digital integration has become an indispensable part of the modern classroom, regardless of whether teachers and students are in class, working from home, or working to a hybrid model. SMART boards, special subscription-based digital programs, and more recently, all-encompassing LMS systems are the standard for distributing and receiving work, using interactive resources and teacher's tools, and keeping in contact with parents.
While the photocopied worksheet is becoming more scarce in a classroom environment, other digital worksheets are taking their place. One document format that is increasingly being used for this purpose is the PDF. Why is this? Traditionally when creating any worksheets, Microsoft Word was the standard, but talk to any teacher and you'll hear their frustration with Word's formatting difficulties. Up until recently, PDFs were not really an option as they required special expensive software to edit. Fortunately, times have changed, and we now see a proliferation of PDF tools that are affordable, accessible and easy to use. 
Using a PDF editor as an online teaching tool
The reasons for using PDFs in the classroom are becoming more apparent by the day. Here are just a few:
Rather than using one type of device, students often come to school with their own device. Taking the Word file type as an example, worksheets can render differently on each device, according to the program being used or version of that program. PDF's unique selling point is that they render exactly the same, regardless of the device being used.
PDFs allow the easy embedding of different types of media within a document, and also the creation of fillable forms for class surveys and multiple-choice tests. Not only does this make marking easier, but there is also the possibility of collecting data from PDF forms and exporting it to Excel.
Depending on the functionality of the PDF editor you adopt, there are many other ways PDFs can be used in the classroom, and they will be mentioned throughout this post. First, we will look at the apps showing us how to make PDFs editable, and how to manage PDFs in an easy way. Then we will look at PDF conversion apps, PDF annotation apps, and finally, the PDF tools with multiple features that can be utilized in the classroom. There's a lot to cover, so let's get stuck in!
Apps to Make PDFs Editable
As stated above, there are many PDF apps out there that you can download and start using in seconds. If you're looking for simple features, you can merge or convert PDFs in Chrome using Google's browser extension. 
However, if you're wondering how to make a PDF editable, this is a different story. Often, this will require an application with multiple tools (which we talk about below), so you should understand whether you want to edit already existing text, utilize PDF drawing tools, add annotations, or provide signatures. Often, free applications have limited functionality, so it's worthwhile searching for one that has all the features that you want for an affordable price.
PDF Converter Apps
Say you have a worksheet, the final product, that you now want to convert to PDF. If you are working in Google Drive for example, you will notice there's no native PDF editor, just a viewer with limited functionality. If you were to try to convert a classroom resource, the teacher's documents would need to go through a two-step process, by first being converted to Google Docs, and then Word. This will most likely result in a loss or substantial change in formatting, which can be extremely frustrating.
Of course, the answer is to simply convert the document using an application. The easiest way to do this is with a Google Chrome browser extension, but you'll need to upload the document, convert and then download it, rather than being able to store it directly in the Cloud right away. Using a PDF editor with Cloud storage means you can easily access all your documents from any device.
People often wonder if converting from a doc to a PDF is safe. The answer is yes - if you are using trusted software.
PDF Annotation Apps
PDF annotation apps allow users to add comments and highlight certain sections of a document, which can be useful in the classroom. Firstly, teachers can distribute work to students and highlight the sections that should be focused on. The students, in turn, can also highlight passages or quotes that they can use for assignments. 
If the PDF is being used as part of an LMS or in Google Drive, for example, the teacher can add comments to a document for a student to review in real-time, no matter whether they are in the classroom or working from home. Any teacher will say that the more immediate the feedback is, the greater effect it has, and this is why the ability to annotate PDFs is such an important educational tool. 
There's an array of PDF annotation apps out there, so you should shop around and look for one that provides all the features you're looking for. 
PDF Tools with multiple features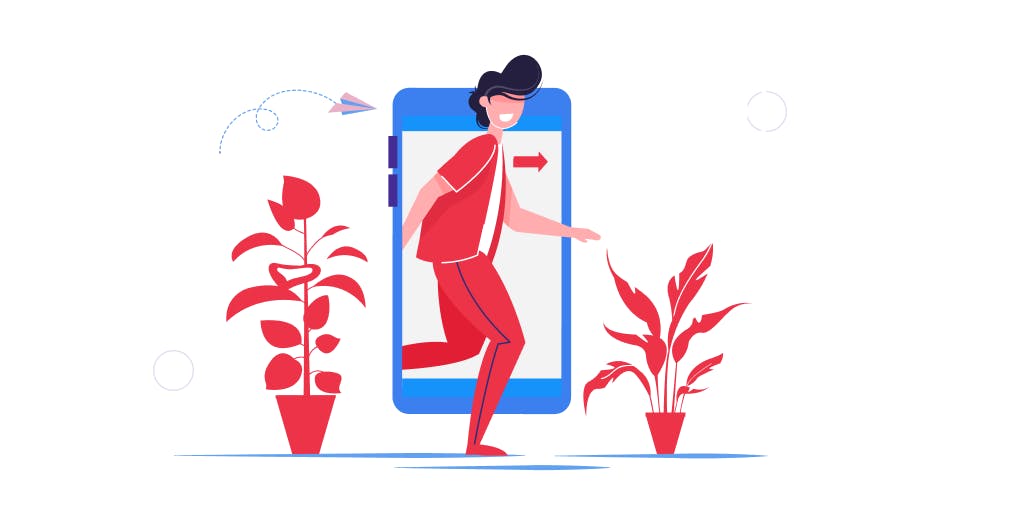 For educators using PDFs consistently in the classroom, the following functions are most in-demand:
Annotation
OCR
Freehand writing and text insertion
Signature
Picture insertion
Merging
Converting.
Let's take a look at some cases in which these features come in handy.
Marking and feedback
Any teacher will tell you that marking is the bane of their existence; however, providing feedback on a student's piece of work or assignment is crucial to helping them develop. Working online, providing cohesive and timely feedback can be difficult, but it doesn't have to be so. 
Working with a PDF in the Cloud means any student with access to the document can view changes in real-time. With annotation tools, the teacher can provide comments for the student to respond to, and/or mark sections that students need to look at again. If it's a long essay, both teachers and students can use OCR (Optical Character Recognition) functionality to search for a specific word in the document, rather than having to sift through text. Luckily, you don't have to learn how to OCR a PDF. A good program automatically has OCR capabilities built-in, so you can search for text as easily as in any other document, by using the command Ctrl + F.
While some editors have a PDF checkmark stamp built in, others allow you to insert a picture of a checkmark, which can be copied and placed anywhere on the page.
Writing reports
The word "report" has the power to put even the most optimistic of teachers in a foul mood, and for good reason. Reports are time-consuming, repetitive, and take up time that could be spent developing lesson plans.
Fortunately, with PDF functionality, a report template can be downloaded and edited with ease. With a fillable form, teachers can easily insert text and add any checkmarks if required. Finally, they can add a digital signature in the style that they wish, ready to present to the student and their parents!
Packaging resources
Especially with online learning, a whole day's worth of materials for students need to be prepared in advance. Then there are the set texts for high school and college, where many different readings are distributed to students. Having all of these documents held as separate files is not only time-consuming to send and download, but specific passages can be really difficult to find.
With PDF editors, whole documents, or parts of documents, can be merged into one. This means that set readings can be distributed as a single file and any text searched for or annotated with ease.
Some notable PDF editors for the classroom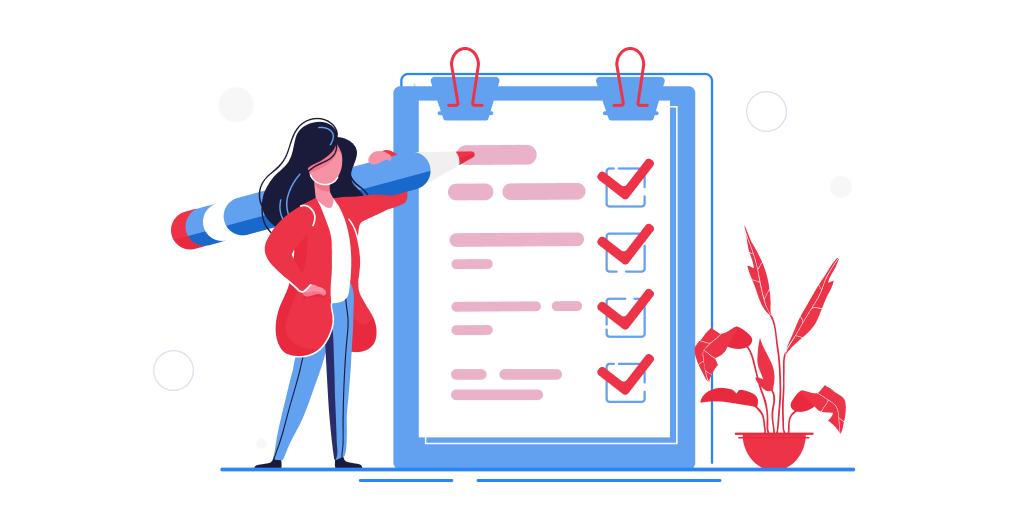 With the number of PDF editors on the market, the choice of what to use for your school comes down to features, price and usability. Here are three of the top contenders.
Foxit Phantom PDF - Foxit is an established player in this field, with an impressive product, Phantom PDF, that allows for the creation, editing and exporting of PDF documents. There are different plans for individuals and enterprises, starting at US $99 a year.
SodaPDF - SodaPDF's interface looks very similar to that of Microsoft products, meaning that gaining familiarity with the product is easy. Like Foxit, you have the ability to manipulate PDFs in a range of different ways, which allows educational institutions to use them in the way that they wish. For the Pro version, you are looking at a bit over $100 a year per license.
Lumin PDF - Lumin PDF allows users to view, annotate and share files in the Cloud. 
It has its own storage but it can be used as a PDF editor extension with Google Classroom, which is handy when storing and sharing different file types. With a range of different educational fillable forms on Lumin's website, teachers don't have to reinvent the wheel when it comes to creating classroom documents such as practice tests, report cards, worksheets, or checklists. Prices for the professional package are just $60 a year, with a special education plan offering discounts for schools and colleges that buy multiple licenses.
Distance learning tools for teachers
No one said teaching was an easy job, but helping the next generation discover new ways to think about and interact with the world is a worthy endeavor. 
PDFs are just one tool in an educator's toolbox but can be relied upon for delivering professional-looking documents that can be used across any device. A PDF can also be used as a test-making tool for teachers, or for classroom surveys, with data compiled in a spreadsheet for easy access and viewing. With the right application, PDFs can foster collaboration, even if students are separated by geography. Distance learning tools for teachers such as Lumin PDF integrate with Google Classroom, meaning they can be accessed straight away, without the training that a new product usually entails.  
Take a look at Lumin PDF's education plan to see exactly how your school can benefit from our innovative software
Share this