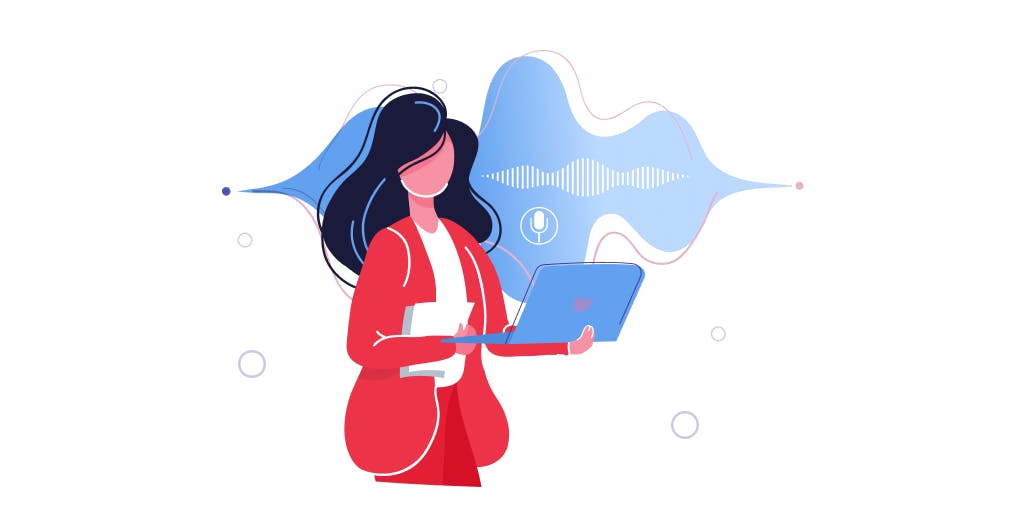 Article
Published: August 04, 2022
Benefits for teachers, students and administrators - how Lumin PDF is being deployed in the digital classroom
The teaching ecosystem is rapidly changing by the day, bringing with it unique challenges, yet with no cause for concern. By nature, the educational ecosystem is designed to adapt to ever evolving times, equipping students with the tools needed to succeed. Hence, digital tools remain a hot topic.
The dystopian phrase digital teacher may conjure up images of a Robocop style educator, but in fact, it simply refers to a teacher that uses the technology at their disposal to create a more dynamic learning environment. Of course, effective use of technology is key, and this is an area that teachers commonly struggle with. According to recent research from Australia, despite the push to integrate IT into areas of their curriculum, there is "significant resistance", and females (who comprise the majority of teachers), feel less confident than their male counterparts when it comes to using digital tools in the classroom. 
So what can be done to nurture a successful digitally led environment? Certainly, more training is needed for teachers, especially if a new technological solution is being adopted school-wide. Taking the time out of a teacher's busy schedule to upskill is challenging, but is beneficial in the long run when building a sustainable digital classroom.
Despite the training, we need to be realistic; most teachers aren't going to be tech experts right away, and why should they be? No one can be proficient in the number of areas that we expect educators to involve themselves in. Jack-of-all-trades but master of none is a cliché for a reason. The best we can do in the current environment is to provide educators with accessible tools that offer easy ways to incorporate technology in the classroom. One of these tools is Lumin PDF, and later we'll show you exactly how it can be utilized to benefit teachers, students and administrators in the modern classroom.
How to create a digital classroom for quality learning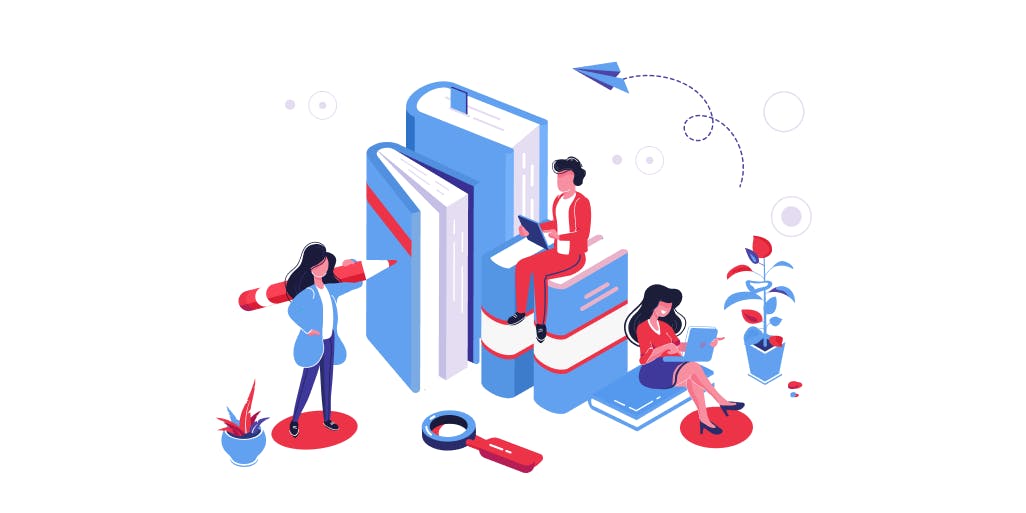 Although younger students are digital natives, encouraging them to learn with technology still involves giving them (and yourself) time to get acquainted with the digital classroom services used. Here are some tips for the successful integration of technology into the classroom: 
#1 - Don't jump from solution to solution - There is no silver bullet for creating an inclusive, rich digital classroom. While they may promise the world, different types of classroom management software don't do all the work. It is up to the teacher to implement the software in such a way that it is used successfully. Jumping from solution to solution doesn't give the class a chance to get acquainted with a product and really use it to its full potential. Do your research to find one, and then stick with it learning as you go.  
#2 - Make sure the technology has a purpose - Using technology for technology's sake will set you up to fail. It not only wastes valuable class time, but undermines the legitimate use of technology in the classroom. Ask yourself the following questions: Will using technology aid the understanding of this concept? Will using technology help create a richer learning experience than if we were to use pen and paper? If the answer to both questions is "no", then stick with the analog tools.
#3 - Give students time away from the screen - New York-Presbyterian Hospital recently released a study giving some academic credence to the concerns around children and screen time. Dr. Jennifer Cross, an expert quoted in the study, had the following to say:
"...children who spent more than two hours a day on screen-time activities scored lower on language and thinking tests, and some children with more than seven hours a day of screen time experienced thinning of the brain's cortex, the area of the brain related to critical thinking and reasoning… we can hypothesize that screens could inhibit certain aspects of a child's development by narrowing their focus of interest and limiting their other means of exploration and learning."
While the benefits of technology are numerous, there needs to be a balance when implementing classroom management technology.
#4 - Allow opportunities for collaboration and greater support - It may seem like a great idea to jump on trends such as the "flipped classroom". After all, it sounds great; more student autonomy, flexibility, and class time being used to further comprehension of key concepts. While autonomy works for some students, others still require greater support, either from their peers or the teacher, so this shouldn't be forgotten.
Lumin PDF for student success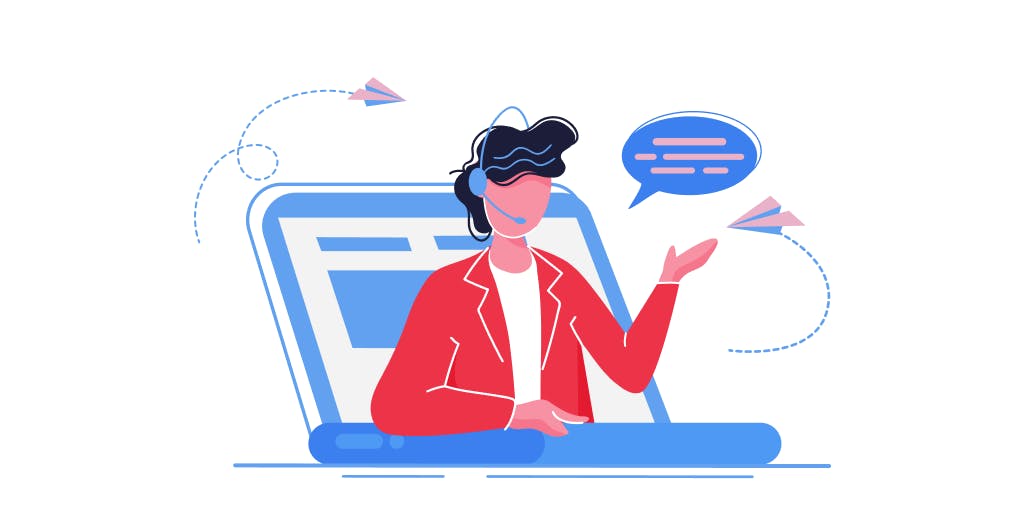 There are comprehensive classroom management websites and applications for teachers that can manage most aspects of a classroom, from distributing and receiving work, to organizing field trips and liaising with parents. These are often quite expensive and take time to implement. Then there are the standalone products that are usually cheaper and quicker to get started with, meaning they can be implemented either at a school level or in the individual classroom. One of the latter tools is Lumin PDF. 
Whether working on digital devices in class or taking lessons during school lockdowns, Lumin has given teachers and students the ability to effectively learn and collaborate using PDF documentation.
Lumin's versatility means it can be used for teacher-led instruction, but also as a digital teaching platform, customizing classroom learning for each student. It comes with the ability to:
Integrate with Google Classroom
Annotate documents in real-time
Text entry options
Run OCR functionality
Work across devices.
Rather than simply listing all of Lumin PDF's benefits, its efficacy is best shown by looking at the specific cases where it can be used to help teachers, students, and administration staff in a school environment.
Virtual instruction
Many teachers are using Lumin PDF when working online to annotate documents in real-time. Through screen sharing, an educator can facilitate a discussion with the class, while highlighting and adding commentary to set texts for the students to see. They can also use freehand drawing or text insertion options to provide some examples on a math worksheet before students get to work on their own copies. As a side note, Lumin also helps teachers with some ready-made PDF worksheets, report templates, and fillable forms, which are located on the Lumin PDF website.
Empowering students with technology 
PDF's very name, Portable Document File, means that it is able to be viewed and interacted with on any device. This doesn't sound like such a big deal until you get students bringing their own devices to class. Other document types can be rendered differently depending on the device or the version used to access the document. This is not the case with PDFs, meaning everyone is on the same page, so to speak.
From there, students have the chance to easily create professional-looking documents that incorporate images, video, GIFs, and other graphic elements.
Collaboration
The Cloud not only means students can access a document from any device, anywhere and at any time, it also allows for real-time sync, meaning that students can collaborate on a project with ease. Using Lumin, multiple students can be in a document at once, working cohesively to produce a great-looking magazine, menu, brochure, or info sheet to accompany a speech.
Alleviating the burden of administration
A school's administrative staff helps the wheels of an institution to turn, all the more so if an effective channel with teachers is used. Rather than printing and delivering documents, or sending static documents back and forth, administrative staff and teachers can use real-time synced files to write, amend and approve with e-signatures. There is no need to worry about which version is being used or create endless copies. All relevant parties work from the same copy and have oversight, which can be a lifesaver when reports need to be signed off or permission slips filed.
Lumin PDF and your classroom
With all the different types of technology used in the classroom, it can seem overwhelming to have to learn how to operate and coordinate them all. Teaching at the best of times is a difficult task, necessitating knowledge (often forgotten about when talking about how to teach), behavior management strategies, the ability to clearly explain difficult concepts in a comprehensive way, and endless amounts of patience. In this light, it is impressive teachers continuously meet the challenges of a new age, especially with the hybrid learning environment that Covid-19 has created. 
Lumin PDF is a tool that aims to improve a teacher's workflow, offering another avenue for students to interact with documents and create interesting projects, and remove additional pressures for the administrative staff of an educational institution. 
It is easy to use, secure, and ever-evolving based on user feedback with new innovative features being introduced frequently. What's more, given the events of the past 18-months, Lumin is supporting schools and colleges with its education plan. If a school buys Lumin for their school, they are entitled to a discount based on the number of licenses purchased. Contact a member of the Lumin PDF team for more information.