Feb 08, 2021
How SaaS tools drastically improve students' experience with distance learning
Distance learning, despite being a prominent feature of adult education for decades, has become one of the most widely discussed topics in 2020 due to the COVID-19 pandemic. As schools abandoned the physical classroom, teachers, students and parents all worked together to make sure children wouldn't fall behind in their education.
While some schools (especially ones in remote areas with limited internet access) delivered paper materials to students, most institutions experimented with SaaS (Software As a Service) to create and distribute lessons, allowing students to access and work with interesting materials, both individually and collaboratively. While most students have gone back to school, digital solutions are still being used in the classroom, meaning that students are better able to direct their own learning by using multifaceted programs that suit their learning styles. By using this software, teachers and students will also be more prepared should long term school closures occur again over Christmas and into 2021. 
In this blogpost we are going to look at what SaaS learning looks like, by examining the benefits of educational software and some of the leading solutions educators and students can take advantage of, whether in class or at home.
What is SaaS?
While Software As a Service sounds technical, chances are you use it everyday. SaaS is simply software that has no physical connection to any one device. That is, it is accessed online through a subscription, rather than being installed to your device(s). Cloud-based applications such as Microsoft 365 and Google Docs are examples of SaaS. They are easy to use, offer a range of functionality and can be accessed from any device at any time. This is extremely powerful and has important implications for education. 
Digital classrooms
We now live in a digital world. Learning how to use online systems is a necessity, permeating every sphere of our life, whether we are at work, relaxing at home or doing household administrative tasks. 
A school's fundamental job is to prepare students so they can thrive as they reach adulthood, so the creation of a digital classroom is essential, whether students are on campus or doing schoolwork from home. Schools recognized this long before the pandemic, with EdTech software already widely used.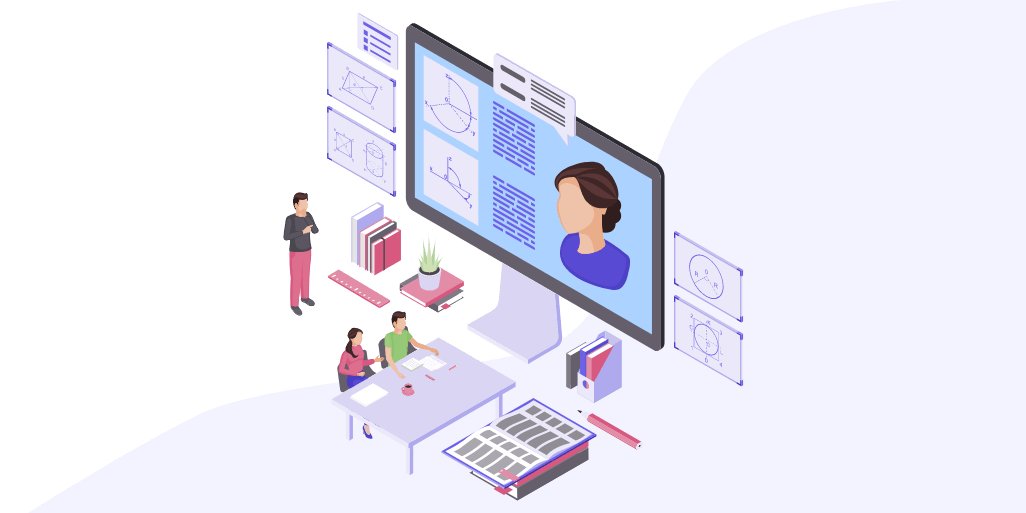 Replacing the static blackboard, by 2008, over 1,000,000 SMART boards had been installed globally. These touch-screen boards allowed teachers to display interactive content to students, vastly widening the range of digital resources that could be presented in the classroom. While a classroom used to only have one or two desktop computers for students to use in special cases, many classes now have a bank of student devices, whether that be laptops or tablets. While this level of connectivity is not enjoyed by all schools, especially ones in disadvantaged areas, governments around the world seem to be trying to address this, finally seeing internet connectivity as essential to a person's right to work and education.
In 2018, the New Zealand government renewed an agreement with Microsoft that provides state schools with free access to Microsoft's standard suite of tools.
At the start of 2020, the UK government committed £5 billion to bring high-speed broadband to remote areas.
In November 2020 the Canadian government announced additional funding for their Universal Broadband Fund, a project aiming to connect all Canadians to high-speed internet by 2030.
As we can see, digital inroads were being made long before the pandemic, but widespread distance learning in times of quarantine has caused governments to be more concerted in their efforts to make sure every school has equal opportunities to access online educational technologies.
Why should schools use SaaS tools?
With digital accessibility more widespread than ever before, it is the perfect chance to use technology in the classroom to enhance teaching and learning as well as SaaS tools to make distance study worthwhile. So what benefits can we see from SaaS in schools?
Easy access and freedom to work from anywhere - As stated above, one of the biggest advantages of SaaS is that it has no physical connection to any one device. Gone are the days when someone would have to physically install a program on a whole set of class computers. With a simple log-in, every student can have access to all the features of an application in seconds. With an internet connection, students can take advantage of the same functionality in any location.
Device choice - If you talk to any teacher, trying to manage an average class where 30 devices are simultaneously in use is a Herculean task. If a student is working offline and their computer freezes (as inevitably happens), they might not be able to easily retrieve what they were working on. What's more, they have to use the same device each time. With SaaS, everything is saved to the cloud, so even if a device stops working, a student can easily continue work on another device. What's more, students can connect a device that they bring from home if the school doesn't accommodate a whole suite of computers for each class. The added bonus is that students will be familiar with their own devices and able to get to work more easily.
Collaboration - Whether working at school, in the library or from home, students can leverage cloud-based storage with shared folders and auto-saving to work collaboratively with their peers. As things are saved in real-time, students don't have to be in the same physical location to review each other's work, contribute to group assignments or participate in discussions.
Enhanced digital capabilities - SaaS learning means taking advantage of all the different features that are on offer. Both teachers and students can integrate their SaaS solutions with other apps, design lavish presentations with embedded interactive elements and create polls, which they wouldn't be able to do in an offline setting.
Features for teachers - Often, educational software comes not just with a platform for teaching, but also classroom management tools to monitor attendance, communicate with parents, enter student grades, log parental permission for field trips and conduct other administrative tasks with ease.
In the past, if a child was physically unable to attend school, they would miss out on vital learning as well as connection with their peers. By being an e learning school, teachers and students can be prepared for any eventuality. For the first time, with the proper software in capable hands and the right support, school distance learning can present a similar experience for students in comparison with being in a "traditional classroom setting".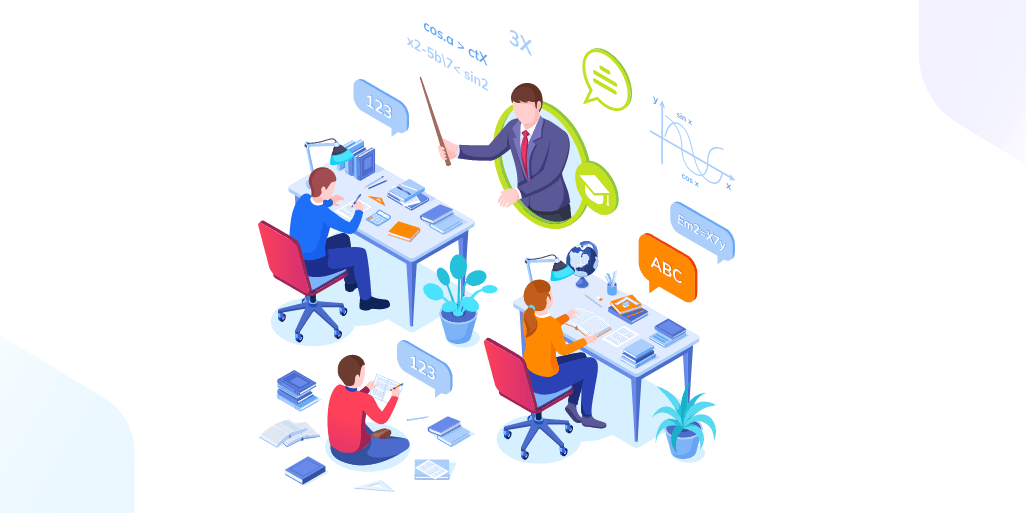 Going past traditional schooling 
Even when students are on campus, the "traditional classroom" is no more. The concept of a teacher standing at the front of a class and delivering a lecture to students taking notes is outdated. Teachers are now seen more as facilitators, providing the right guidance so that students can direct their own learning in a way that is comfortable for them. 
Rather than a one size fits all approach, schools are increasingly adopting policies that work for their particular students, utilizing educational SaaS. These "smart classrooms" are better able to adapt to changing situations, as we saw in Scotland, where schools in May employed a blended model of learning (smaller class sizes and part-time online distance learning) to conform to COVID-19 related government guidelines. Localized lockdowns related to individual school COVID outbreaks have meant that using software to facilitate and complete lessons is a great way to minimize disruptions as students go back to school and then get sent home again. 
Which popular SaaS tools are used by schools?
So, what are some of the most popular SaaS tools that are being utilized by educational institutions around the world? We are going to take a look at a few to give you an idea of what they offer.
Using Lumin PDF for distance learning
The products above demonstrate the versatility, flexibility and creativity of online systems for teachers and students. The use of technology in teaching and learning is opening more doors, which is why PDF documents are getting greater attention. PDFs are extremely important to our online world, making up the vast majority of documentation on the internet. While previously not as accessible as other document types, new tools are being developed that mean PDF documents can be created and manipulated in a similar fashion to other common file types. With the right PDF software students can:
Fill out assignments, worksheets and homework
Work collaboratively with real-time syncing
Annotate documents with freehand, shapes or stamps
Compile different sources into convenient study aids.
While Google Drive doesn't have much PDF functionality, it integrates seamlessly with Lumin PDF, which gives students the freedom to work efficiently and creatively with PDF documents, just as they would with Google Docs, Slides and Sheets. By working with PDFs, students can add another string to their bow and become adept at a file type they will use extensively when entering the world of work.
Making it easy with SaaS elearning 
2020 has put a lot of pressure on students and school communities around the world. However, out of every hardship there is always a chance for innovation and reinvention. Distance learning has caused schools to look at their teaching methods and update their practices for the digital generation. While SaaS was already prevalent in many classrooms, further integration has occurred, proving that students can learn successfully whether physically at school or in a remote location. 
Using different software, both students and teachers can take advantage of greater flexibility and more resources when working collaboratively or doing assignments. Students are not as constrained and can move beyond just working with Word or PowerPoint documents, and teachers can utilize SaaS to deliver engaging lessons online and better organize all the administrative tasks that accompany classroom teaching. We know that no matter what happens in 2021, many schools are well positioned to make distance learning work for them with these technologies.
Share this