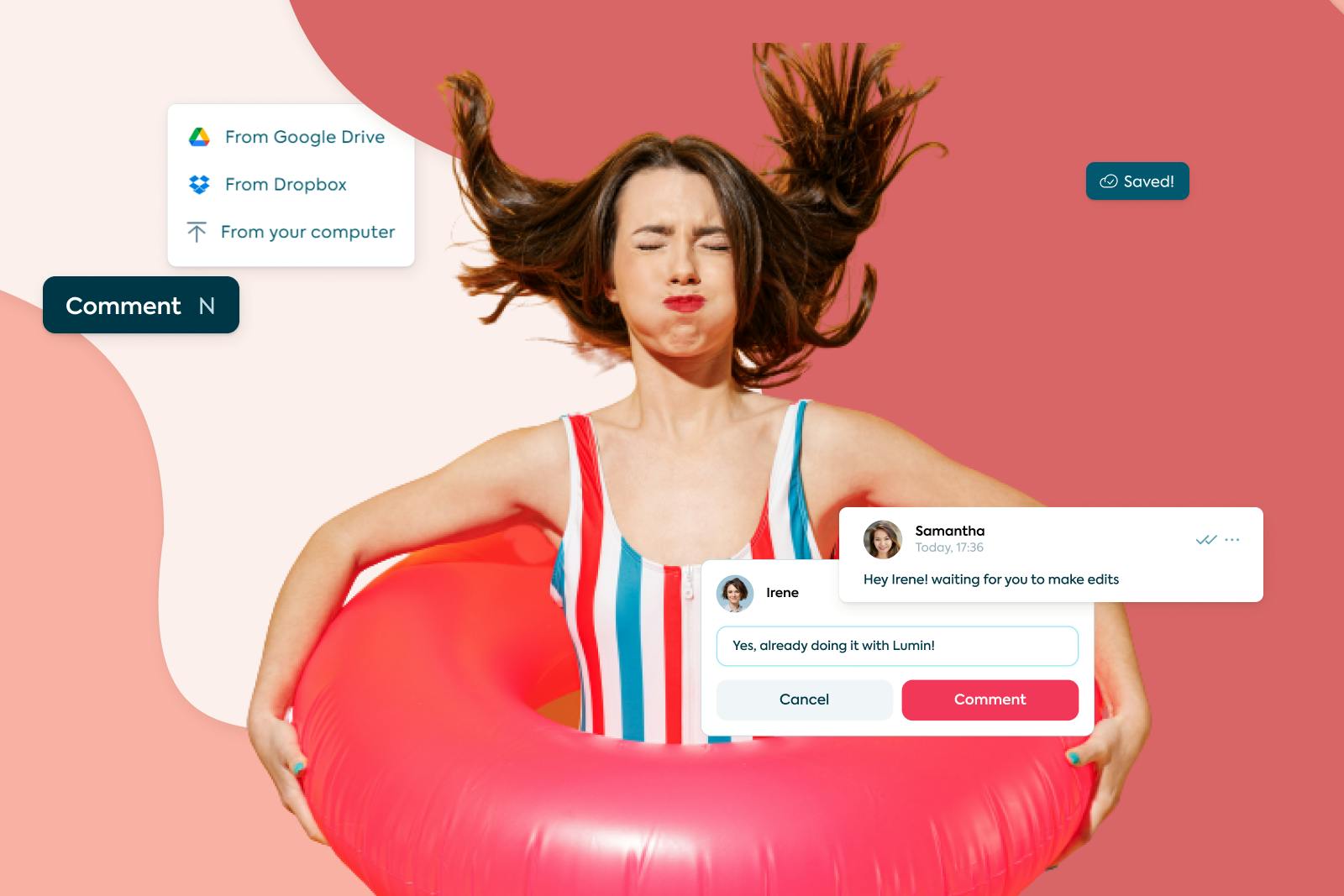 Article
Published: August 10, 2022
How to merge documents of different formats into PDF
While we no longer have to wrangle so much physical paper as part of our day-to-day office work, this doesn't mean we are finally without difficulties when it comes to storing and sending information. Online documents indeed give us speed and efficiency, especially when it comes to collaborative work; but nonetheless, no one likes to receive an email with 15 documents attached, or a link to a Google Drive folder with disparate information spread throughout a mix of spreadsheets, Word files, and PDFs.
The next frontier in documentation involves improving the way we package information online, making it more accessible for the recipient to read and also locate the specific information required. For this reason, merging documents of different types into one handy file is now a necessary skill. With the right tools, you can take related files and merge them into one professional PDF, and in this blog, we'll show you how, with:
A look at the pros and cons of PDF documentation,
Tools for converting and merging different document types into PDF format,
A tutorial on how to convert and merge two different documents with the Lumin editor.
PDF format: Pros and cons for business documentation
PDF pros
Incorporates lots of different elements - In general, PDFs are best able to demonstrate their worth when they are complex documents made up of text, borders, tables, images, and other graphic elements. All these parts can be easily formatted within the one page.
Can be viewed on any device - PDF, standing for portable document format, contains all elements within the file itself, unlike with other document types. This simply means that the PDF will render in exactly the same way, no matter the device, browser, or software used to open the file. Especially for financial documents with precise figures, this is extremely important.
Secure - PDFs can be password protected, giving sensitive documents a layer of security that is not present in some other document types.
Despite the obvious benefits, there are of course some drawbacks.

PDF cons

Large files - While this is less of an issue now that storage is becoming cheaper and internet speeds faster, the issue of large files is nonetheless a consideration. As we mentioned above, the portable document format packages all elements into the file itself, meaning that sending and storing documents could present more of a challenge than the very small file sizes of other document types.

Editing difficulty - PDFs are more difficult to edit than other documents, especially text, which is perceived as pictures. That being said, ever since the PDF became an open standard in 2008, a large number of tools have been created that deal with this issue, making creating and editing PDF documentation a much easier affair than previously.
To sum up this section, PDFs are a staple of the modern workplace and for good reason; however, only with the right software can you effectively harness their true power. In the next section we'll take a look at converting and editing PDFs and the tools you can get to do it!
Convert & merge different file formats into PDF

As we discussed above, the ability to convert word to PDF, convert excel to PDF, or merge multiple PDF files is a necessary skill to achieve efficiency when it comes to the mass of online documentation and the need to quickly and easily share and view it, not to mention search text within it.
Luckily, there are a whole range of tools available that allow you to convert and merge PDFs online, three of which we will talk about here.
Tools for converting and merging file formats into PDF

- Lumin promises users that they can get stuff done quickly and easily with its software. No one wants to spend more time than necessary slaving over documentation, which is why Lumin has a complete range of features for personal documents, as well as those that require collaboration, whether that be in an office or classroom setting.
With Lumin, you can annotate, merge, split, share, and convert file to PDF, all in a few clicks. While there is a free version, for those that use PDFs frequently, there is an inexpensive paid plan that comes with everything you would need, including unlimited e-signatures.
No matter where you are reading, collaborating on, or sending PDF documents, Lumin has your back with a secure, fun, and dependable platform. 

- I Love PDF is a user-friendly tool for doing pretty much any operation you would ever need. Most of its features can be used for free without any sign-up directly in your browser, which is great if you don't frequently work with PDF documentation.
With a large range of language settings and simple iconography, there is no confusion around the different features that can be utilized; you can split, merge PDF, undertake editing, and more!
As mentioned above, the free version is more than enough for most people's needs, but if you are in an office-setting and require OCR or signature functionality, there is a paid version that offers these features at just €4 a month!

- Foxit is a stylish, expansive, and professional platform for creating and editing PDF documentation. There aren't so many free features on offer, but you can start a free trial, which leads to a one-time purchase starting at around €165 if you want to keep using it. Once you have this full version, you have a depth of capabilities that other software can't match; you can even convert EPUB to PDF.
Foxit claims it is the preferred option to Adobe due to a familiar interface similar to the Microsoft Office suite of tools, top rating on the G2 platform, web, desktop, and mobile functionality, and great support.
Foxit is indeed a great option for wide-ranging PDF editing capabilities, being able to provide e-signatures is part of a separate service that requires an additional purchase, which can be prohibitive for some users.
Steps for converting and merging file formats into PDF with Lumin
If you haven't done it before, converting different files to PDF and merging them could present some difficulties. For this reason, in this section we'll show you exactly how to convert two different documents and then merge them together with the help of Lumin.
For the purposes of this demonstration we will show you how to convert an Excel spreadsheet and a Word document to PDF, then merge them together into one PDF.
Step 1:


Go to https://tools.luminpdf.com/tools/convert. After you have signed in, you will find options to convert both documents and images. With Lumin you can convert Word, Excel, and PowerPoint to PDF, and convert JPG to PDF just as easily.


Step 2:
Drag and drop your file, or upload it from your desktop/cloud storage. You can only convert one file at a time.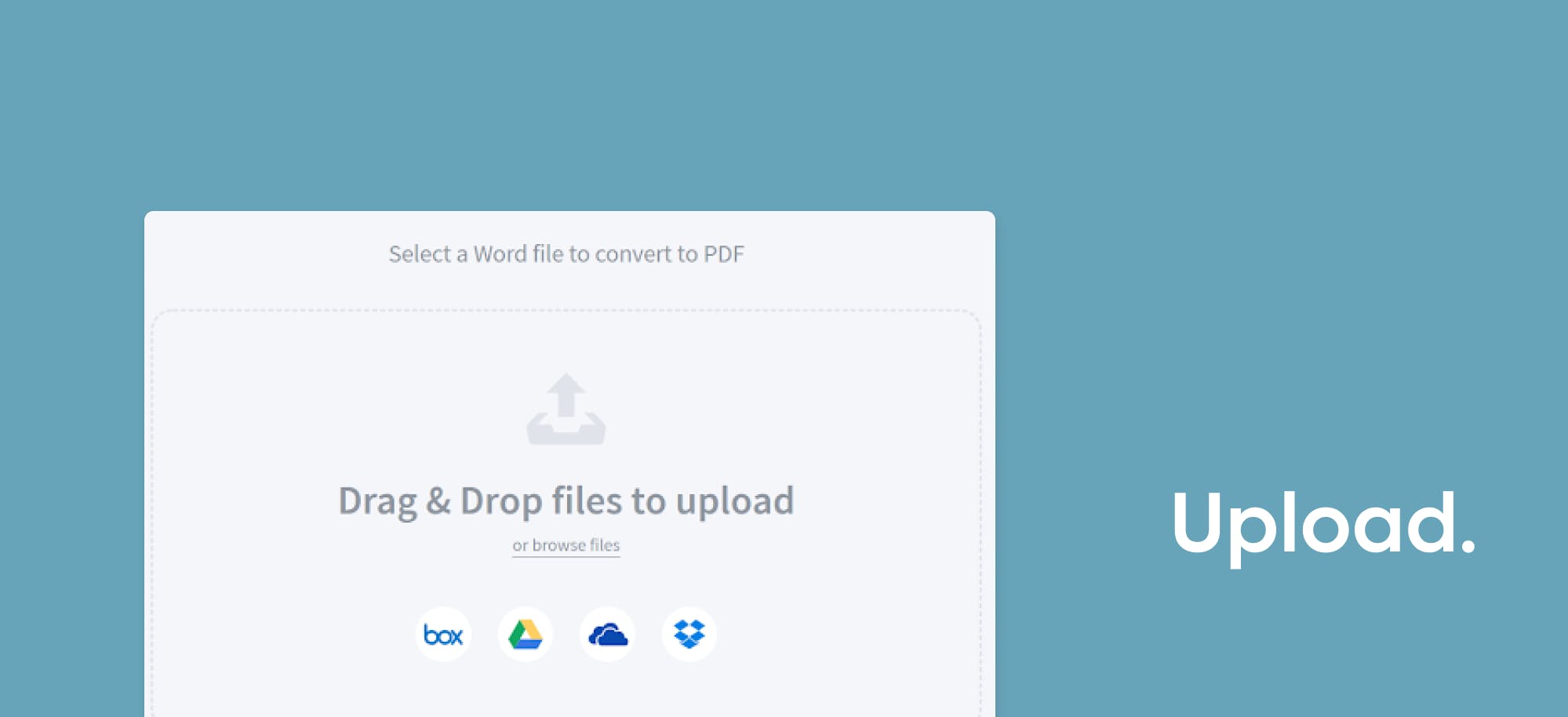 Step 3:
Your document will automatically be converted and ready for download. Alternatively, you can save it straight to your Google Drive or Dropbox.

Complete Step 2 and 3 again having selected the Excel document type.
Step 4:
Go to https://www.luminpdf.com/ and click the Sign-in button in the top right-hand corner. Once signed in, you will see an Upload button in the top right-hand corner. Here, you can upload your documents to Lumin storage for easy access.

Step 5:

Open one of the documents and once you are in the reader, click on Page Tools in the top right-hand corner.

Here you will see the option to upload your second file.

Once you upload your second document, you can choose which pages you wish to insert, and which document you wish to be placed first.

Step 6:
After clicking Merge, you will then see a message Merge documents successfully.
The new merged document will be automatically saved to your Lumin storage, but you can also click the download button in the top-right hand corner.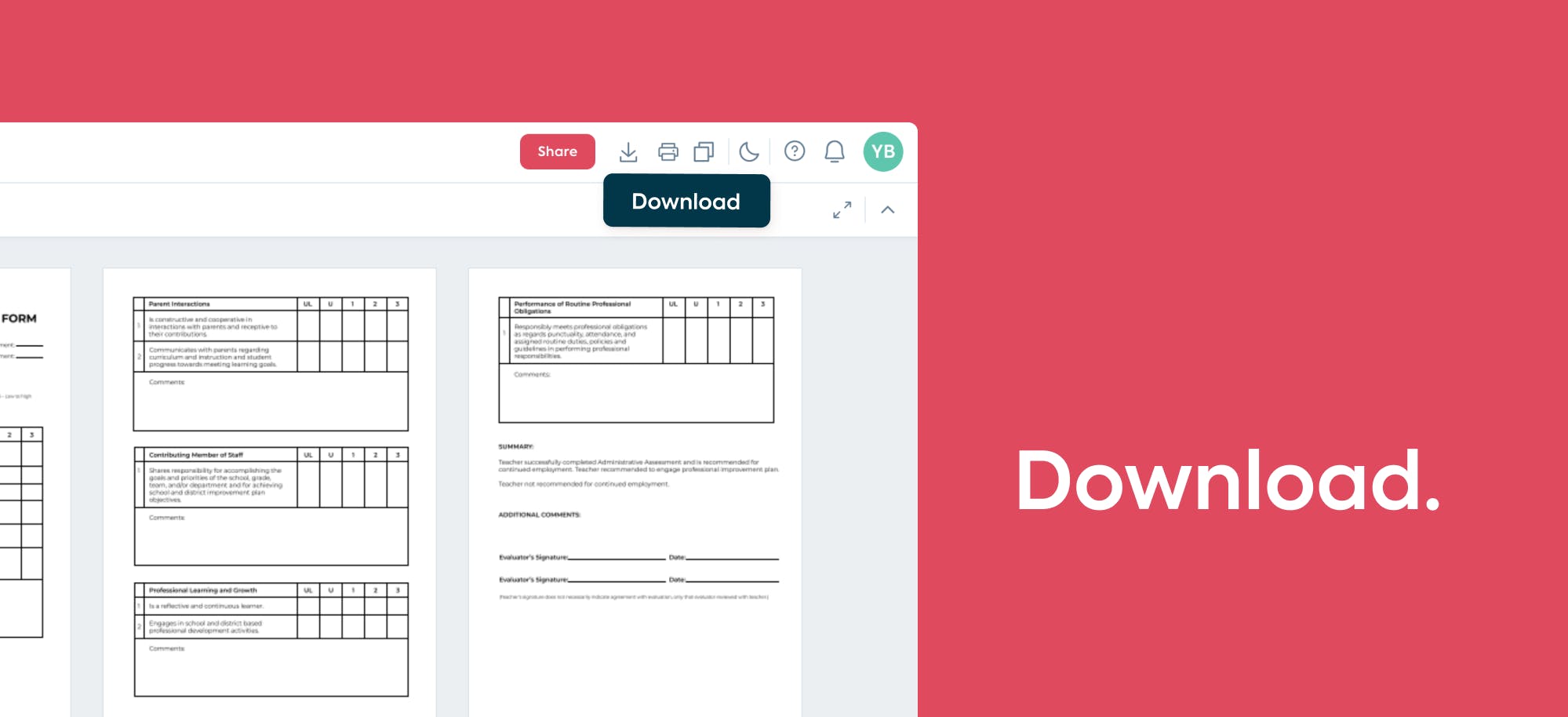 Step 7:

Enjoy your newly merged PDF doc!
Merge your documents with Lumin!
As you see, putting together a professional report composed of spreadsheets, text documents, and images is really easy. In just a few minutes, they can be converted to PDF and merged together for ease of use. What's more, with Lumin, once your document is created, you can share it for review, with commenting, highlighting and other annotation features available.
See our full suite of features and try them for free on our website!