Aug 28, 2020
Need some teaching ideas for online learning? 
Electronic resources published on the Internet are used today in almost all spheres of human activity. With their help, the efficiency of engineers and doctors, lawyers, the military, economists, and cultural workers is increased. Modern telecommunication technologies and electronic resources have not spared education either. It's not a secret for anyone that using the Internet is possible when teaching students when organizing extracurricular and scientific research work, in the course of planning and managing the work of an educational institution.
It is not by chance that every year an increasing number of teachers and trainees master telecommunication systems and begin to use them in their activities. As in any other business, the first step is essential in mastering a computer network. Even if a teacher or student has a computer with access to the Internet, it is crucial how their journey through the numerous information resources will begin. Whether such resources will include tools that will help teachers and students in their work, whether there will be such resources exciting and useful, this determines the motivation to use telecommunications.
Best free PDF editing software for teachers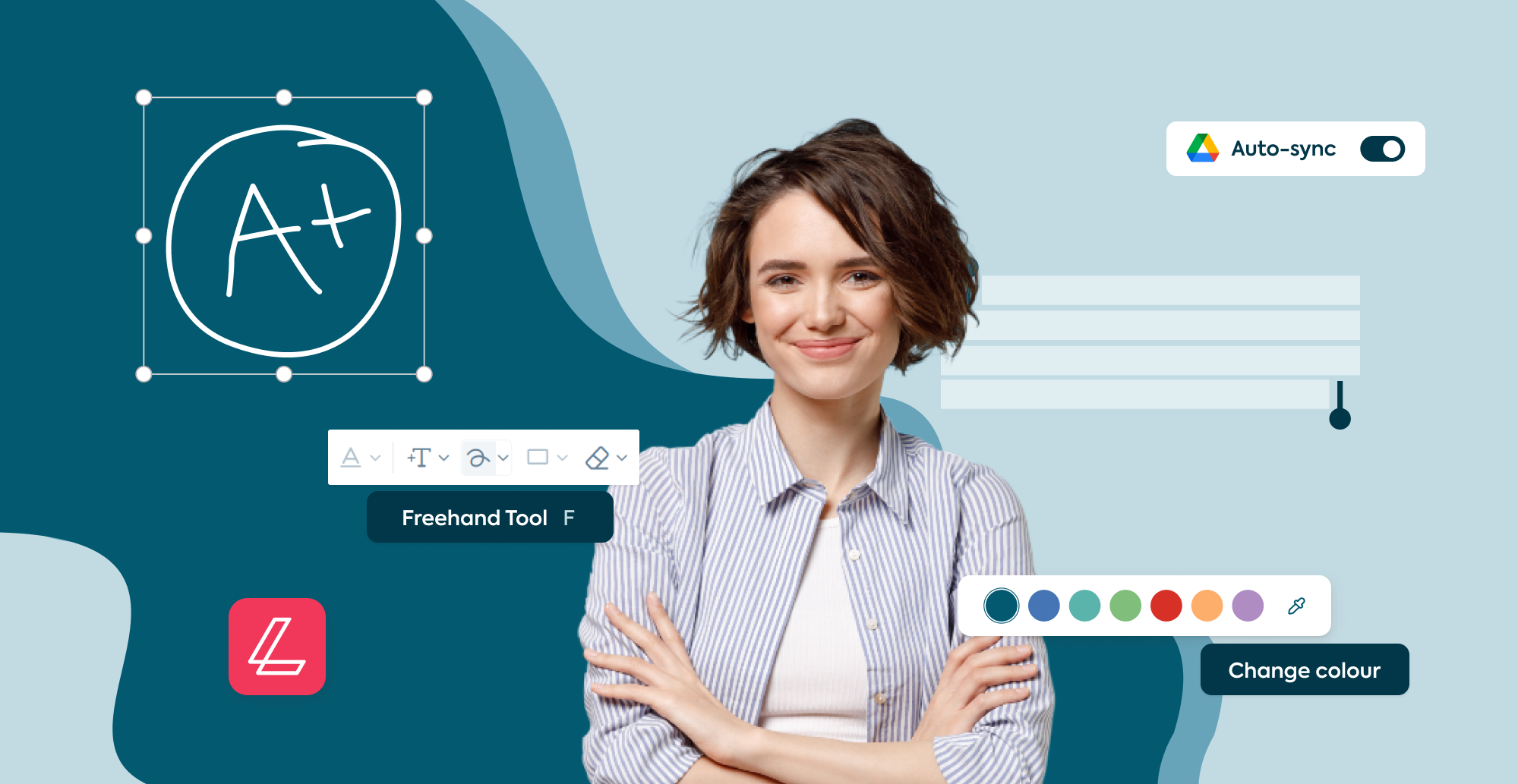 PDF has become the preferred format for transferring documents. They are thereby increasing the need for PDF editors. However, many PDF editing programs do not allow you to edit PDFs online. In modern education, mobility and adaptivity is the key, so let's discuss PDF editors that are "in sync with the times."
1. Lumin PDF is an excellent PDF editor topping our list. It is a worthy alternative to Adobe Acrobat, considered the industry standard for PDF editing applications. This excellent PDF editor is available in a free trial that comes with essential PDF editing solutions. At the same time, the paid version offers excellent value for money due to its affordability compared to other PDF editors. Lumin PDF boasts a host of incredible features, including annotating, editing and converting PDFs to other formats, adding signatures, and filling out PDF forms. This is the best PDF editor for Windows 10, providing a complete solution to your PDF editing tasks. 
Lumin PDF tool has the same functionality as Adobe, thus providing the status of a PDF editor with the best value for money. A free trial version is available for Lumin PDF users to try before purchasing. The simple design of this program provides a user-friendly interface for both beginners and professionals. This program allows you to create protection for processed documents. It is equipped with text recognition technology that allows you to edit or extract information from scanned PDF documents.
2. Nitro Pro PDF Editor offers many PDF editing features similar to the other PDF editors listed above. Its features include the ability to edit, create and merge, view, and collaborate on PDFs. Also, the Nitro editor lets you fill in, sign, and protect PDFs. Nitro editor supports all Windows operating systems and comes in two versions - for personal and commercial use. The Personal Edition costs $159.99 and has its own set of additional features. It is a simple and effective program to use. It comes with OCR technology for editing scanned PDF files. However, the high cost compared to other PDF apps is a downside.
3. Adobe® Acrobat® XI Pro There's no doubt that the Adobe Acrobat PDF Editor sets the pace in the PDF editing segment and is considered by all to be the best PDF tool, but it is considered overpriced. It is important to note that the tasks of editing PDF files affect not only large enterprises but also individuals and small businesses, where the cost of software can be critical. However, Adobe is still a great PDF editor with top-notch features to convert, edit, and annotate files, among other things. One of the best PDF editors with great functionality. Easy to use and equipped with a user-friendly interface. OCR technology for editing scanned PDF files. On the "con" list, we have a more expensive PDF editor than other alternatives. It is not an optimal solution for individuals, education, and small businesses due to its cost.
4. Foxit Phantom PDF is another PDF editor that allows you to edit PDFs on Windows systems. In addition to its editing function, Phantom PDF can also perform other functions, including combining and splitting PDFs, annotating and sharing PDFs, creating PDF forms, and converting PDFs to other formats. What's more, you can also add protection for PDFs, edit, and sign PDFs. The PDF app is providing a 14-day trial period. With the OCR function, users can work with scanned PDF files. However, the trial with limited features and User interface of this PDF editor is not that easy to use.
5. AbleWord is a program for reading and writing PDF files may not be well-known, but we make it one of our best free PDF tools for Windows. AbleWord is also a word processor that allows you to edit files in a similar way to editing text documents. AbleWord supports reformatting images, adding or editing headers, footers, and tables. This program also can check the spelling. It is free and straightforward to use. Plus support for some Microsoft Word features. On the other hand, it has a limited feature set, and the output quality is inferior to that of other PDF editors.
All kinds of nifty new tech you may have missed

If you work in education, you know that there are multiple apps and tools designed to make the teacher's job more comfortable and more diverse. Teaching and learning tools, parent-teacher communication apps, lesson planning software, home teaching websites, blogs, and more. So how do you know which ones are the best? 2020 EdTech experts in education, training, and new technologies have compiled a list of proven tools that professionals cannot live without:
1. Nearpod: It is difficult for a teacher to create exciting lessons that attract all students' attention. It is even more challenging to create lessons that promote learning through interactivity. Nearpod solves these problems. First, Nearpod provides a variety of ready-made, fully interactive lessons designed by subject experts for all school levels and subjects. Besides, it allows teachers to import lessons from any type of file and start adding interactive elements, web links, or video clips to them. Teachers can then sync their lessons with students' gadgets, creating individual assignments, and tracking progress. What sets Nearpod apart from the crowd is their innovative ideas for further expanding the interactive lessons. Nearpod users have Nearpod 3D and Nearpod VR connectivity.
2. Kahoot!: Kahoot! is an in-game learning platform and one of the fastest-growing learning brands in the world. Kahoot! makes it easy to create, open, play, and share fun learning games in minutes - for any subject, in any language, on any device, for all ages. Kahoot! allows teachers to create fun multi-choice learning games quickly. After creating a game, students can use any device to enter the game "room," using a unique code to complete assignments and compete with their peers. Kahoot! This is an excellent tool for any teacher.
3. Buncee: Buncee is a presentation tool that fosters critical thinking, communication skills, collaboration, and creativity. Some of Buncee's many features include over 10,000 graphics to make learning more fun. Buncee can record audio and video and integrate it with YouTube, Pixabay, and many other resources. Experts recommend using the Buncee for activities outside the classroom, such as creating digital posters, microfilms, or simple games.
4. AdmitHub: With a focus on another area of ​​EdTech, AdmitHub provides an easily accessible source of expert advice on American college offerings - in the form of a friendly online chat!
5. Remind: This is a classroom messaging app that helps teachers, students, and parents communicate quickly and efficiently. By uniting school communities, Remind makes it easy for everyone. Many educational institutions use many channels of communication. Facebook, WhatsApp groups, Viber, individual text messages, or emails - the list goes on. Remind removes the tedious process of remembering which message came from which person on which platform. Contacts can communicate directly with each other, schedule reminders, view attachments, and invoices - all translated into 70 languages!
6. Go Noodle gamifies exercise by getting kids to leave their jobs and allowing them to be energetic and active. The platform features hundreds of videos designed to get kids moving. There are also several videos specially made to introduce children to the concepts of mindfulness, including breathing and meditation.
7. Matific is an award-winning resource for getting started learning mathematics. The service encourages children to experiment and play, which contributes to a deep understanding of mathematical concepts. Matific provides a library of excellent math resources for kids ages 4-11. Knowledge is delivered in the form of exciting interactive applications designed for mobile phones and tablets. Teaching is based on the UK maths curriculum, making the apps an ideal complement to standard math textbooks and classes.
8. ThingLink: Among the various interactive annotation applications, ThingLink stands out. ThingLink can not only be used to edit and annotate images and videos in real-time but also supports 360-degree videos and VR / AR content. Thinglink allows you to use over 70 different types of content, such as links, videos, maps, images, social media, and more. The intuitive interface allows users to create interactive content in just three steps. Use an embeddable sharing link, efficiently distribute content to their students wherever they are and on whatever device they use. It even integrates with Facebook!
9. Book Creator is a simple ebook app for iPad (and soon to be cross-platform). The service's mission is to empower teachers to create next-generation content and improve and thus improve learning outcomes. Educators can use Book Creator to develop interactive and educational learning resources that students can easily share and use. The electronic resource is straightforward to update for a new group every year and edit right during the lessons.
10. Explain Everything is a collaborative, interactive online whiteboard. The service with an easy-to-use design helps you create interactive whiteboards for real-time collaboration and allows you to use animation, sound, and comments.
Innovative technologies in teaching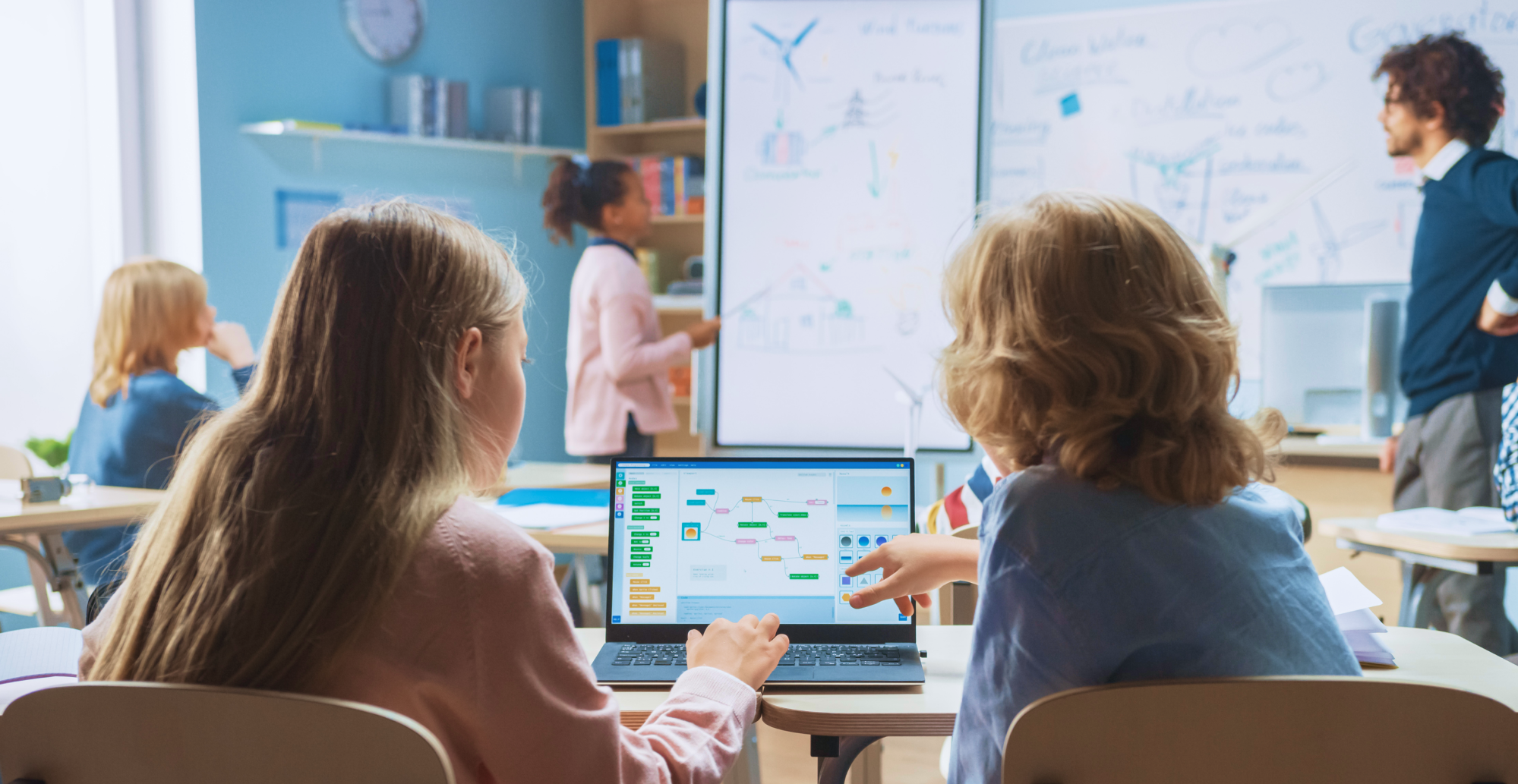 The changes that have taken place over the past decades set new goals for education. The rigid unified education, which gave a high level of general knowledge, is being replaced by education, which aims at humanization, orientation towards personal development, and individual characteristics in learning. 
Such a focus is creating opportunities for creativity, openness, practical applicability of knowledge, new information, and communication technologies. The specialists' traditional training focused on the formation of knowledge, skills, and abilities in the subject area are increasingly lagging behind modern requirements. Today, education should be based not so much on academic disciplines as on ways of thinking and acting. It is necessary to release a specialist who has received high-level training but also has proficiency in new technologies. New ways of teaching adapt students to the conditions of a specific production environment. New technologies in education make students capable of making new decisions. 
The term "innovation" translated from Latin means renewal or change. Innovation in educational activities requires the use of new knowledge, techniques, approaches, technologies to obtain results in educational services that are distinguished by social and market demand. The study of innovative experience shows that most innovations are devoted to the development of technologies. Researchers dealing with the problems of higher education point out several promising directions in the development of the sphere of higher education. 
Thus, the emphasis is on the transition to practical methods and forms of learning - through the inclusion of elements of scientific research, and various forms of independent work of students into educational activities. Analysis of scientific and pedagogical literature shows that innovative learning models are based on the concept of developing learning. An approximate generalized model of innovative teaching provides for: 
active participation of students in the learning process; 
the possibility of applying knowledge in real conditions; 
approach to learning as a collective rather than individual activity; 
emphasis on the learning process, and not on memorizing information. 
The most effective are the following innovative teaching technologies: contextual, imitative, problematic, modular, complete assimilation of knowledge, distance learning. Contextual learning is based on the integration of various types of student activities: educational, scientific, practical. The basis of training is the use of combinations of various forms of organizing students' activities: educational activities of an academic type, educational and professional activities, etc. The basis of simulation training is simulation-game modeling in the conditions of teaching the processes occurring in a real system. This training allows you to reflect in the educational process various types of professional context and to form professional experience in the conditions of quasi-professional activity.