Jan 18, 2021
Picking the right tools: 10 essential software instruments for private institutions
People today are witnessing an amazing involvement of diverse technologies in nearly all spheres of life. The world is not standing still; lots of tech novelties are appearing with new functions and advanced features to meet the needs of businesses and a range of institutions. The educational sector began to use novel gadgets and software not so long ago, but as you can see, SaaS for education is among the current trends nowadays.
Educational software is a digital solution for contemporary schools, colleges, and universities. The number one goal of such programs is to provide users with a tool that assists the learning process of individuals and groups. Moreover, a software instrument can help people improve the overall management and communication between software owners.
Sure, educational technologies have been used for decades, however, what you can see today is the way people are introducing artificial intelligence, nudge tech, smart campuses, VR or AR, and wireless presentation tools into everyday studies, alongside the general aspects of remote learning which have been widely discussed.
Explore the best education software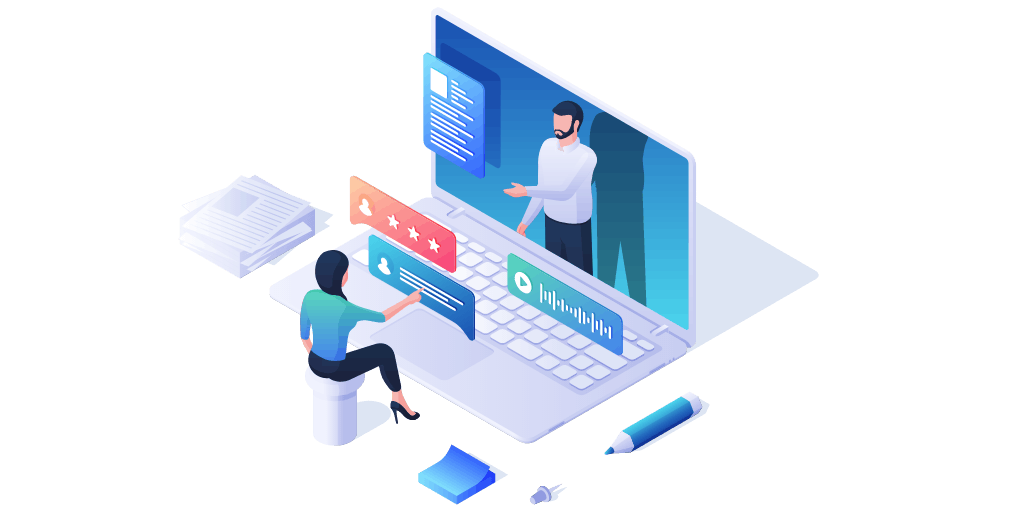 You are probably considering lots of factors before purchasing a new gadget or software. Even if the program is free of charge, you will spend some time reviewing the specific features, license availability, compatibility, and other characteristics. Here are several aspects you need to keep in mind when searching for the best online collaborative tools and processes:
The education digitization process is a big part of our lives, and things will not go back to the way they were, even post-pandemic. Every educational program aims to fulfill the needs of teachers, students, and the institution's administration. There are lots of benefits you can discover with high-quality software. No matter why you need the application, several points unite all top-notch educational programs. Specific features that distinguish quality programs include the quality of audio, video, and textual content, wireless connection, available communication channel, security measures, and device compatibility.
High opinions from users and reviewers
It can be challenging to pick your first software instrument for educational needs, especially if the distant learning model is new for you. Nevertheless, you can find a lot of software reviews on the Internet. Consider some reputable websites that provide consumers with detailed descriptions of the application's features. Pay special attention to the reviewers who personally test the programs.
While professional reviews are essential and can be a decisive factor for you, you should not ignore consumer reviews. Often, people write about the challenges they face as they start using a tool, which can help others who have not utilized such software before.
The current market is full of solutions that are within budget for different clients. When choosing the software instrument for an institution, you should decide on your financial capacities first. At the same time, it's wise not to pinch pennies when considering a product. The progressive educational institutions must apply the programs that include the most critical features to satisfy the parties' needs, even if they happen to be a bit pricier than more generic applications.
Another crucial thing to consider is the fact that there will be updates and new versions of online instruments from time to time. Try out the pre-release version first and then analyze whether it is useful and practical for you. If possible, you can even ask the students to test the tools and advancements to understand if it is worth the money spent.
A software's usability defines how fast users can acquire knowledge of the vital program's functions. All the parties; students, educators and administration should feel comfortable with the application. The best way to understand if a tool is right for your institution is to let people test the software.
Some systems are stunning in terms of the set features, but can be too complicated for the average user. It would be smarter to decide on an instrument with all the basic options that is easy to navigate. In case you need both collaboration software and a virtual platform to carry out the lessons, you can look into getting two simple instruments instead of one multifunctional but complicated app.
Best software instruments for private institutions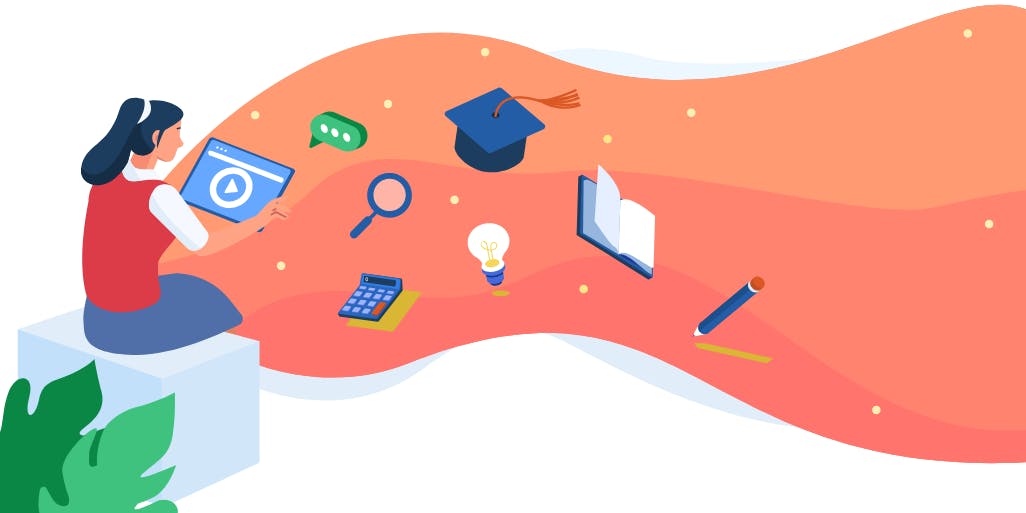 Fedena
Fedena is a program that can satisfy the needs of both the school administration and learners. The app is an open-source solution to manage an institution's records. One of the application's benefits is that the developers applied the Ruby on Rails framework for Fedena. In other words, you will not have to spend much time mastering online school software.
Moreover, the framework makes it possible to customize the schedule the way you need it. In addition to this, private institutions have an opportunity to utilize a built-in calendar, as well as HR, financial, and examination management tools. Other features are as follows:
Attendance tracker
Employee management
Faculty message system
Dashboards
Student database
As for the downsides, you should know that there is a paid version as well. Sure, a free version lacks some features compared to the paid one, including custom reports and some inventory, but you still get to enjoy most of the software's benefits.
feKara
The software called feKara is not that popular among big private institutions but is exemplary when it comes to managing administration tasks in places with less than 50 participants. If you require an application to organize administrative duties, manage exam information, financial tasks, and internal communication - feKara is a perfect match.
The program offers a mobile app as well. Considering the human need to be flexible, smartphone compatibility is a great call! There are some other options you should know about:
Faculty message system
Attendance track
Schedule organization
Dashboard
Examination management
Admissions' management
Some people consider feKara to be somehow limited in terms of storage space and membership limitations. However, these disadvantages are only fair regarding the app's free variant. If feKara seems to be your best fit, you can proceed with a paid version, where there are no limits.
Gibbon
The Gibbon document collaboration software is a multifunctional solution beloved by many private institutions around the world. The Gibbon program is also an open-source program for schools and colleges. Gibbon can help administration authorities to cope with their daily routines easily and quickly as well as providing tutors with useful features. Gibbon can turn dull management tasks into a real pleasure, with tools that help handle the following:
Finances
Payroll
Invoicing
Schedules
Teaching tools (planners, assessments, library catalogs, grade books).
The software offers a coherent and comprehensive support page, a massive plus for those who are not that good in engineering or coding. Gibbon developers make sure that consumers get worthy information from online guides. Yet, there is no live support team to cover the instant needs of users.
OpenSIS
As its name shows, OpenSIS is an open-source, free platform. This program aims to improve the internal processes of both state and private educational institutions. However, you should be aware that the program is more beneficial for small- and medium-sized colleges or schools specializing in Internet technologies.
OpenSIS can optimize the management and organizational activities related to K-12. The developers of the tool offer two versions — paid and free of charge. No matter which package you get, the available features can substantially fulfill your private institution's requirements. Here are the options that you get with OpenSIS:
Attendance tracker
Student demographics
Virtual grade books
Library management
Effective scheduling
Faculty message system
Classroom and contact management
Moodle integration
Before you decide on this software instrument, note that this program is a little more complicated for users as they need to know PostgreSQL. In addition to this, note that a free OpenSIS version excludes class portals, discipline, and billing features.
Zoom
This list would not be complete without Zoom. The software is on everyone's lips this year for a good reason: it is convenient and affordable for users with different budgets. The COVID-19 outbreak made teachers, students, and their parents adapt to this new reality quickly. No wonder that many users prefer Zoom to other platforms.
The video conferencing feature of Zoom saved people a lot of time and money. The application is easy to navigate; it allows you to carry on lessons, meetings and presentations online. Note that the developers also broadened the time limits for users who needed to host longer live meetings.
The Zoom meetings come with a range of advantages, including the following:
Opportunity to add 100 participants to a meeting
Screen sharing
HD audio and video
Chatbox
Breakout rooms
In-meeting chat
Recording
Virtual backgrounds
SchoolTool
SchoolTool is an excellent choice for small educational institutions; it is an open-source platform with a bunch of features to support a single school's inner processes. Many educators have already evaluated the options that help to run classroom duties at a high level.
Features that are useful for teachers include:
Participation journals
Digital grade books
Discipline tracking
Attendance sheets
Connection to Google Calendar
Report card generator
The platform is beneficial for smaller private institutions; however, it is not enough for universities. The reason for this is because there are no features to cover financial resource management, reporting tasks, or HR processes. It's fair to say that educators can benefit from this SchoolTool more than administration representatives.
The Google classroom
When talking about online classrooms, Google Classroom is one that is at the forefront of many people's minds. There is nothing strange about that, as the platform is a useful tool that supports online document sharing, annotations, and notices. Using the software, students can keep their home assignments on safe cloud-based storage. Google Classroom has more things to offer users, including the ability to:
Carry out virtual discussions
Create original classes
Share suggestions via remarks
Users can install the program very quickly, and it is indeed easy to navigate, which makes Google Classroom a desirable choice for both educators and students.
Lumin PDF
In the business world, PDFs are an indispensable resource, but in the classroom they are also gaining traction with teachers and students, thanks to editors like Lumin PDF. With Lumin PDF, teachers create demos and edit classroom resources online, while students can make multimodal presentations and collaborate with other students. This is thanks to Lumin's integration with Google Classroom and Cloud storage system.
Probably the most handy feature for teachers is the built in annotation tool, which means they can give feedback to students easily and in real-time.
edX
The edX tool is not a solution for organizational or managerial needs. However, the application is an excellent way to deepen students' knowledge of diverse subjects. Specifically, the program offers access to online courses for some of the most elite universities. If you have been dreaming of attending the Harvard lectures, edX can make your wish come true!
Sure the instrument is more for personal use, even so, isn't it great when a student can spend their free time effectively? The video tutorials, quizzes, and study material handouts are the three main benefits you get with edX. As for educators, they can share the link to a specific lecture (or a particular moment in a course) and ask students to watch it for further discussion, making the study process more engaging and diverse.
soloLearn
IT specializations are in demand at the moment, making soloLearn the perfect tool to drill students on the specifics of coding.
soloLearn aims to educate younger learners with a collection of tutorials and guides on HTML, Python, JavaScript, CSS, swift, C++ and more. This educational instrument is compatible with mobile phones so you can improve your coding skills anywhere.
SimpleMind
Online studies presuppose much time in front of the computer absorbing large amounts of information. The SimpleMind tool can help a person organize their thoughts and ideas in a virtual space. The application is very straightforward, illustrative and supports audio and video content. You can also use multiple pages to create detailed mind maps.
The voice memo function is very convenient for students who suddenly find the solution to a problem or hear something worthy but don't have a notepad at hand. The SimpleMind instrument can also be an excellent way to sum up students' knowledge from the previous lessons. One idea for educators is to ask their students to create a mindmap after learning a new topic.
We have presented ten essential software instruments for private institutions. Consider your needs, financial capacities, and the tool's rates before you make a final decision. These digital solutions can upgrade a student's whole learning process from day one, so make sure you choose the right one for your private institution.