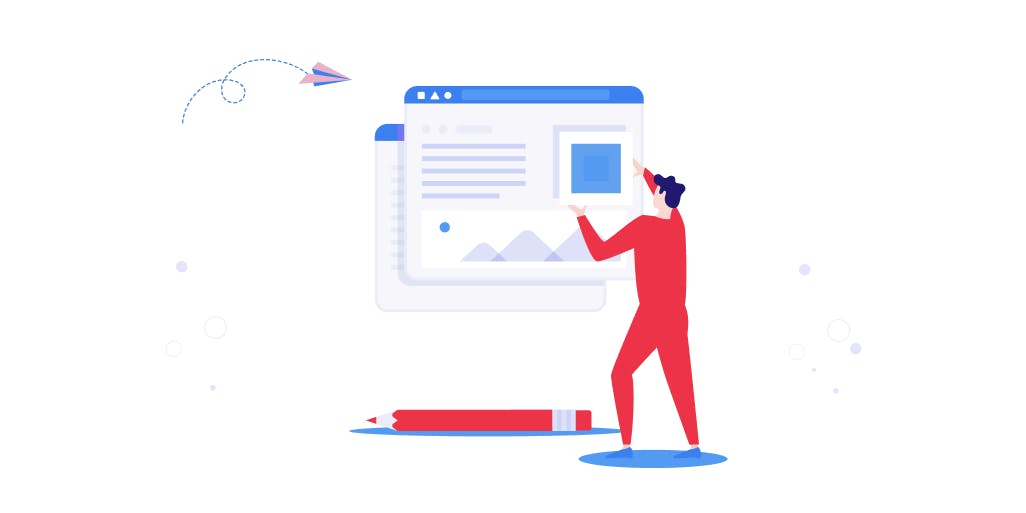 Article
Published: August 10, 2022
Top 6 Tools for Superior Customer Service in 2021
Needless to say that every business today is extremely customer-centered. Regardless of a company's size and scope, attracting and retaining customers has become nearly impossible without great service. We say 'superior' because simply 'good' service doesn't work anymore: businesses have to be a cut above to make an impact in an increasingly competitive marketplace. By all metrics, poor customer service can be very costly.
Having doubts or think that customer experience is just a buzzword? Here are some numbers to consider from Microsoft's Global State of Customer Service Report: 
90% of customers state that customer service is important or very important regarding their loyalty to a brand
58% of customers won't return if the experience wasn't satisfying
67% of customers expect companies to be proactive in their customer service efforts and send notifications 
55% of customers expect better customer service every single year
54% of respondents viewed brands more positively if they responded to customer service requests or complaints on social media.
Customer Service Market Overview
According to HubSpot's 2020 State of Service report, 93% of companies agree that customer expectations are higher today than ever before. Customers are also way more educated and have an enormous selection of market options, which makes it harder to interest them, and even more - to keep them. Such shifts in customer habits are a result of a vast diversity of choices and fierce competition between businesses.
Despite this, 31% of companies see customer service as a business expense, and not an opportunity for growth. If satisfied customers bring so much to a company, what's the problem with putting theory into practice? The answer is rather complex: in fact, to reach really high levels of customer service, a business needs to pay close attention to - this may come as a surprise - employees! Often support teams are undertrained and underequipped to properly respond to growing demands and never-ending customer requests. While companies may invest money in 'automation' tools and hire more support reps to tick boxes, the actual ROI is not impressive if the staff is not trained properly. The key to success is staying attuned to your customer support teams just as closely as you are to your customers. 
While it may sound contradictory, shifting your focus towards the support team may do the trick. Do they have the right knowledge and tools to provide excellent customer service? Do they know how to deal with unusual requests? Do they have enough information about the customer to get the context and actually provide the 'personalized' experience everyone's talking about?
To maximize the efficiency of support staff, it is critical to provide them with customer service software, extensive training, and guardrails on how to resolve issues that aren't found in the textbook.
Despite the extensive digitalization and automation of every industry out there, adoption rates of technology in customer service still remain low: not more than 42%, according to HubSpot. The most common and effective tools include a CRM with customer data, a help desk system, and a knowledge base. At the same time, 90% of the companies that deploy these technologies agree that their customer service is more efficient.
Customer Service Trends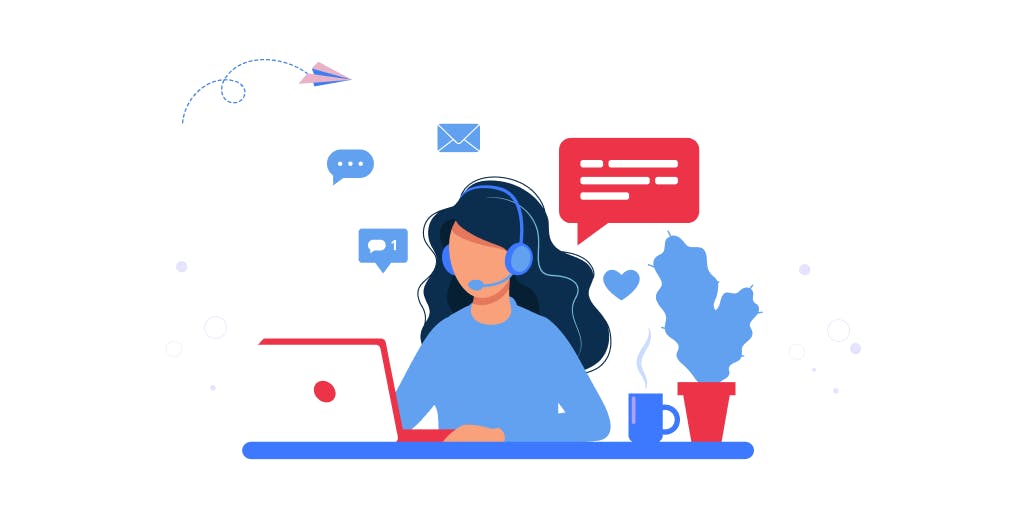 Ultimately, investing in the tools for support teams, and being more aware of the actual experience of your customers, are vital components to succeed in today's business environment. With the right service software, you not only increase customer satisfaction and retention rates, but are able to support teams with the right tools, which leads to a greater capacity to provide quality service.
Another trend in the approach to customer service is personalization. Over the years, the idea of personal experience has grown, making customer service more sophisticated. Every year it becomes more important to provide a unique and tailored customer experience. This can be done by analyzing customer behavior patterns through a sophisticated CRM and using data to respond and make recommendations for the next steps in the process of resolving an issue.
A user's behavior must be studied in order for a solution to assist customers in solving their problems. When choosing a customer service tool, companies should consider software that provides suggestions and auto-filling to reach high effectiveness.
Another point to pay attention to is inclusivity, which can't be overlooked by any modern business, especially when it comes to customer service. Customer support teams serve all kinds of people, and being as inclusive as possible while offering supporting functionality will make the brand stand out.
Top Tools to Provide Better Customer Service in 2021
Luckily, there's a wide variety of tools available to provide customer support for businesses of any size. No matter if you're a small business needing to deal with customers directly, or a large corporation with streams of customer interactions, a sophisticated and tailored system is the backbone of your relationship with customers. Here is a shortlist of the best customer support solutions in the market, with a brief overview of their features and value. 
Zendesk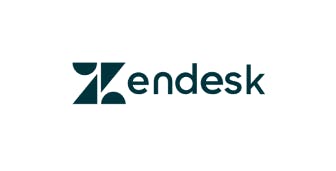 Zendesk is a cloud-based solution for customer service automation, improving communication between support teams and customers. The software has extensive functionality and involves a great level of customization, which allows you to adjust it to your business needs. Through Zendesk, companies can enable live chat and integrate any other convenient form of communication.
The platform also allows businesses to create more opportunities for self-help by enabling help centers, where clients can resolve many issues on their own, reducing the pressure on support staff. It also lets you create step-by-step guides and knowledge bases to let customers move at their own pace. For inquiries that need human communication, there is a responsive live chat where customers can get their questions answered. 
Apart from that, Zendesk also has features like a ticketing system, a voice solution, an exploration tool for analytics and reporting, and a single platform for all customer interactions to create a frictionless workflow. Zendesk offers three paid plans: Team, Growth, and Professional. Each of them has a free trial! Discover the plans and pricing here. 
Hootsuite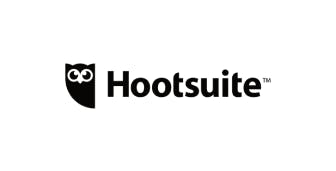 Hootsuite is a social media management platform with vast functionality for customer support and communication in social networks. It is integrated with LinkedIn, Facebook, Instagram, YouTube, Twitter, Pinterest, and other social media. The Hootsuite Inbox feature allows you to keep track of messages from different social networks in one place, assign requests to support team members, filter inquiries that need immediate action, and dismiss those that do not en masse.
The system uses machine learning algorithms to choose the best automatic replies, or figures out an assignee with the most relevant expertise on the topic, accommodating both chatbot and live interactions. Hootsuite also integrates with your CRM and has a review tracker. 
The platform offers four packages, including Professional, Team, Business, and Enterprise. For Professional and Team plans, a 30-day free trial is suggested. Check out all the plans and pricing here.
OnceHub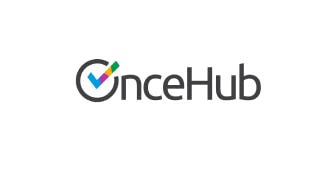 OnceHub provides scheduling and chats solutions for support teams of different industries and verticals. The main functionality of the platform sets up a framework for different stages of customer interaction and reduces the time spent resolving issues. 
Through OnceHub, you can easily connect with prospects and customers thanks to scheduling software, which integrates seamlessly into your existing business processes and customer touchpoints, resulting in higher conversion rates and enhanced customer satisfaction. It also splits the urgent requests that need to be addressed as soon as possible and filters out repetitive or unwanted inquiries. 
For customers with special needs, OnceHub also offers a feature of scheduling customer support sessions, which involves a live web conference with a support rep. The tool provides three subscription plans: Starter (free for less than 25 accounts), Growth, and Enterprise. Check out the plans and prices of OnceHub software here.
Nicereply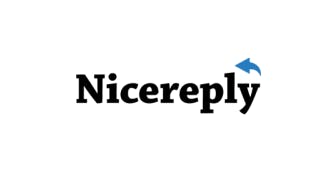 Nicereply is a tool created specifically for improving your support teams. It is a platform to measure customer support efforts, create effective customer surveys, set up feedback forms, collaborate with other support agents, and more. 
Nicereply lets reps create customized surveys to gather information and feedback from their customers. Themes, custom colors, and logos can be added to your surveys without programming knowledge. Additionally, you can see ratings, measure performance of automated emails, generate reports, compile trends charts, set up automation rules, integrate with other applications, and use over surveying protection.
Ultimately, the tool manages to achieve what is the focus for many companies right now: measuring the capacity of your support team, and scaling it with success. 
Nicereply offers a 14-day free trial, and has four plans for companies of different sizes: Mini, Start, Grow, and Business. Check out their plans and prices here. 
Loom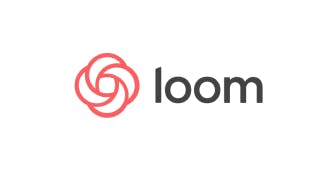 Providing personalized customer service for thousands of people is by no means an easy task. Sometimes it requires a different approach from chatbots and calls, which in some cases will be less personal or result in crucial information that is missed.
Using video chat instead of texting or calling is sometimes essential when your team must explain more complex topics to your customers. Rather than writing a long essay on a subject, it is easier to walk the customer through it visually. Additionally, customer service videos can be uploaded multiple times to help potential buyers understand your offer. 
Loom is a virtual conference tool that enables support reps to video-call customers when requested and provide help. The platform offers customized video formats and templates to tailor to different audiences and use cases. The tool also allows call recording or creating complete video guidance for future use. 
Loom offers one free plan for up to 50 users, and also has Business and Enterprise plans for larger businesses. Check out all the plans and prices here!
LuminPDF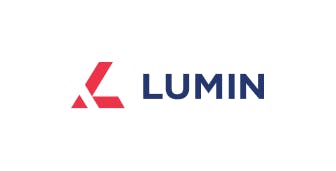 Document management is an integral part of customer service, and support teams need advanced tools to process the paperwork if necessary. A PDF editor is one of the functional document management tools that customer support specialists need to save time and provide an even better customer experience to their clients.
Apart from the essentials of customer management software, there are important tools for document management, one of which is Lumin PDF. To help support reps and agents easily annotate PDF documents and images, Lumin software provides smart editing and markup tools. As a result, everyone can get the most out of the product.
Lumin has a variety of customized PDF forms for any real-life situation, so your reps can have all essential document templates by their side. The templates can be easily downloaded for a specific need as a PDF file and customized accordingly, using advanced Lumin editing tools. 
Another application feature is optical character recognition (OCR). This is a software solution that recognizes text inside images, such as scanned documents and photos. Support reps can save time with OCR and convert any kind of image containing written text (typed, handwritten, or printed) into a PDF file. Digitizing the documents with OCR allows users to perform a search for keywords within the text.
Lumin PDF is available as a Google Drive extension so that users can work comfortably with Google Docs, Google Sheets, and PDF files. With Lumin, customer support representatives can:
View, share, and edit PDFs in the cloud
Split, merge, unlock, compress, annotate and convert PDFs in the cloud
Use Optical Character Recognition (OCR) software
Customize PDF forms
Manage documents across different devices
Integrate with Google Drive and Dropbox
Lumin offers a free plan, along with Professional, Business, and Enterprise solutions. Learn more about the Lumin PDF tools and plans!