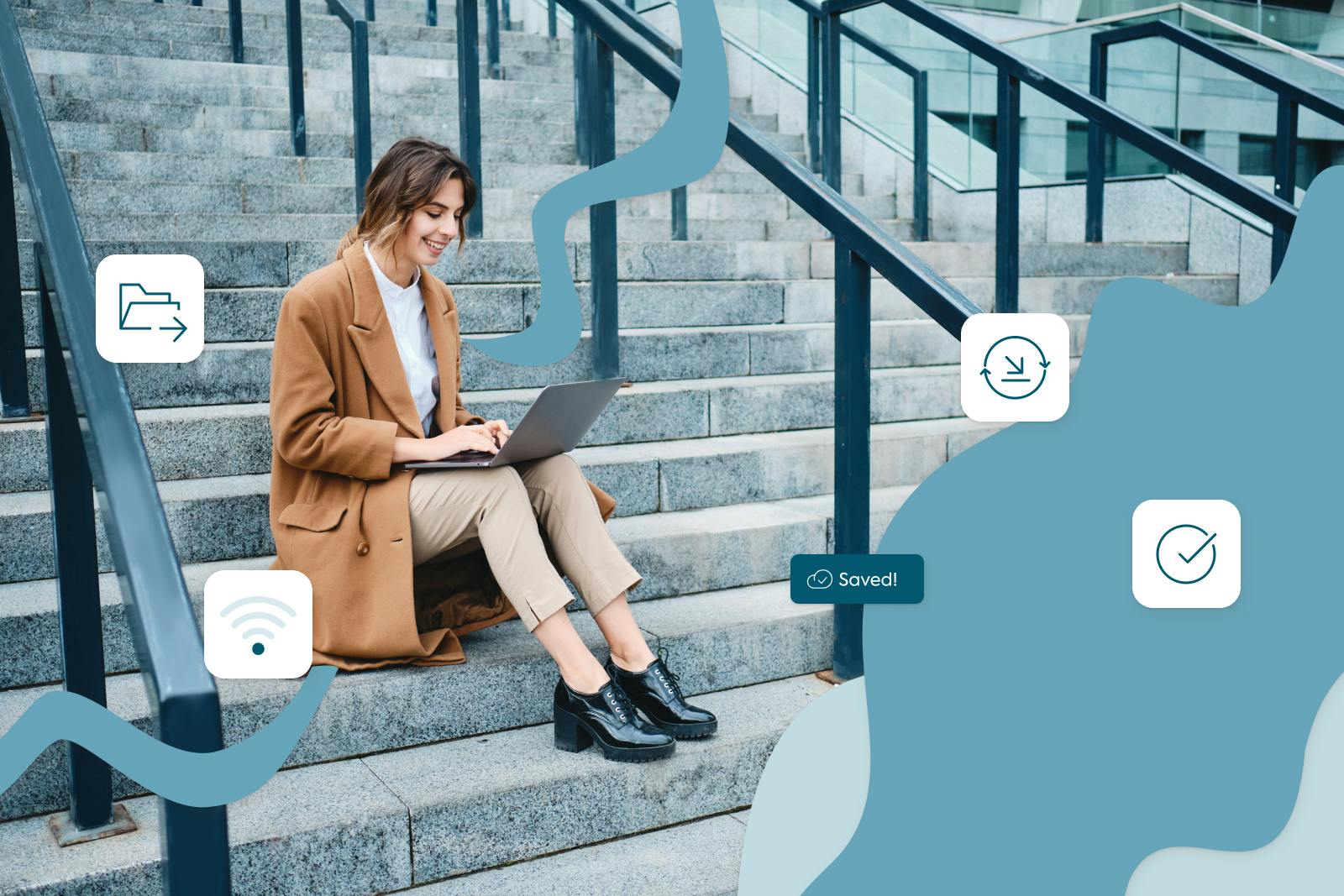 Article
Published: January 15, 2023
The best cloud-based tools with offline access
Many of us are working in the cloud. But what happens when the internet goes down? We have a run down of the 4 best cloud-based tools with an offline mode.
Whether you're working at Amazon HQ or from your home in the Australian Outback; whether you have fibre or Starlink or mobile phone data; no-one is guaranteed safe from an internet outage. But there are ways to keep your cloud-based work from going down with the ship; it's called offline mode, and the best software has it.
The cloud will come crashing down at some point: maybe your power will go out, or you're working from public transport with a spotty connection. Maybe you're choosing to disconnect for a bit of focus time. When the bars disappear, offline access means you can do more than get good at jumping over cacti; you can keep working.
All the software featured in this article cater to team-related projects; because collaboration is always key, even when you're going offline.
Jump to:
The 'musts' for software with offline access

QuickBooks

Dropbox

Nimbus Notes

Lumin
The 'musts' for software with offline access
All offline modes aren't created equal. There are some key features that will make the transition from the cloud to the earth smooth and successful.
Auto-save: most project management apps contain an autosave feature to ensure crucial info isn't lost.
Version control: this allows you to revert to earlier versions of a document, so if something's bungled when you disconnect you can put it back the way it was.
Mobile friendly: if you're frequently moving between the web and the offline world, you're probably moving between devices, too. Using software with a mobile version means you're always working from a good place.

QuickBooks

QuickBooks is a cloud-based timesheet software. Employees are able to clock in and out from any device, anywhere. The desktop version has an offline mode, which means you can clock in even when the internet is out.

Dropbox

Dropbox is a document management system that lets you securely store and share files. Like all good cloud storage platforms, it has an offline mode. Dropbox has a few of our favorite features:
Good security: Dropbox ensures your work is safe from the cyber dangers by encrypting your files. It also ensures global data regulations are followed, as well as providing a full audit trail should you need it.
File restoration: if something goes wrong, you can easily download a backup copy of your mangled files and pick up where you left off.
Nimbus Notes


Nimbus Notes is a note-taking app that allows you to keep all your thoughts in the cloud, so you can come back to them whenever (and wherever) you like. Its offline mode is available on both the desktop and mobile versions.

Lumin


Lumin is a PDF editor that integrates with your favorite cloud-based storage platforms (Google Drive and Dropbox). Despite being cloud-focused, it has a well-built offline mode you can use on both its mobile and desktop apps.

To get a free Lumin trial, click here.