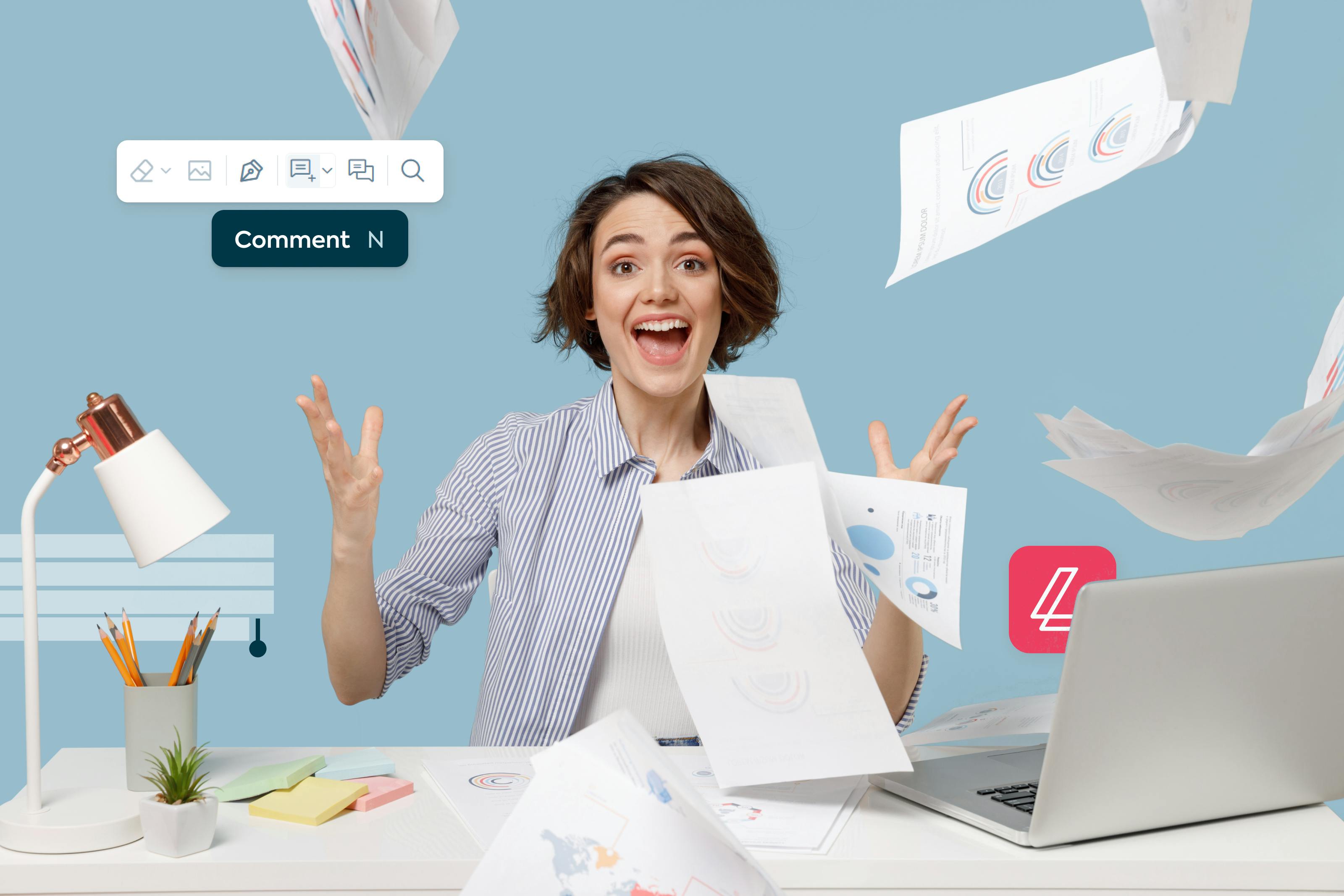 Article
Published: August 11, 2022
Top Technology Tools to Boost Your HR Efforts in 2021
Human Resources is one of the most critical departments in any modern company, and every employer that values its team recognizes this. HR act is the vital glue, or medium, between the employer and employee, making sure that both sides operate in comfortable conditions. But this is hardly the only branch of responsibility that sits on the shoulders of HR: the duties of this department are extremely versatile, and every year the amount of responsibility grows.
Over the last couple of years, these shifts have become especially obvious due to the effects of the pandemic, which have changed the approach to employment forever. There are many disputes going on today; whether these changes are good or bad, who will benefit the most, and for how long they will last. But HR knows one thing: it has happened, and they have to adjust approaches and conditions for both employers and employees for further business development. 
Of course, in such an uncertain and turbulent ecosystem, recruiters and Human Resources managers don't just face the pressure of current circumstances, but are dealing with an enormous amount of information. Working with people is an energy-consuming business by default, and having to deal with tedious and labor-heavy manual tasks doesn't make an HR job any easier. Neither does it do any good to the company's wellbeing. Like in any other industry today, HR cannot work properly without sophisticated technology and software solutions.
HR Tech Market Overview 
HR technology is a vital component in today's business landscape. The global HR tech market is projected to grow from $24.04 billion in 2021 to $35.68 billion in 2028.
In the United States alone, more than 12.1 million firms spend more than $5 trillion on payroll software and tools for benefits and training management, and other employee initiatives. Every year, more than a third of the workforce switches jobs, generating a $250 billion industry for recruitment, advertising, evaluation, HR marketing, and interviewing. The annual L&D market is worth approximately $240 billion and includes everything from employee onboarding to leadership development to technical and continuing education programs. In addition, there is a sizable market for wellness, benefits, insurance, workplace tools, and office productivity systems.
Of course, software and applications are nothing new in this industry, especially in large corporations, but the demand for HR tech tools is evolving very quickly. The purpose of tech solutions for hiring and employee management has changed: now they don't just help to manage manual tasks but create a seamless, flexible and customizable process. 
Obviously, the HR market and associated jobs, in general, have undergone extreme changes due to the pandemic. The new hybrid work model, along with fully remote options, calls for flexible solutions and the deployment of more applications and technology. For example, about 35% of Americans currently work part-time on a temporary or gig basis, generating the need for a whole new layer of HR technologies. If previously the core HR tools were payroll and employee management systems, with other applications being a nice add-on, now the range of HR duties that need tech backup is way more extensive. 
The HR department has to offer secure applications and software, manage desks and travel, and enable many more self-service tools for employees, as more people want to take ownership of their time and tasks. Getting and sharing feedback from employees has become another focus for HR teams. 
The majority of HR efforts are now becoming employee-centric. Workers don't just want tools; they want the smoothest and least burdensome way to use them. The shifts from the pandemic were exhausting: getting used to Zoom, new messengers, systems, and workflows have made people tired and unwilling to learn other tech solutions. As work and HR technology mix, these solutions must be so simple to use that they seamlessly integrate into the workflow. With that being said, many HR tech systems have gone from being classed as additional tools to essential ones. In such an experience-based environment, technologies like AI are becoming more imperative in HR solutions. 
Top 5 HR tech tools to use in 2021 
To succeed as a modern business or to see fruitful results in your HR department, consider the following HR tech tools that are becoming essential in 2021 and beyond. 
Recruitment marketing platforms
A recruitment marketing platform is a system for setting up and tracking marketing campaigns and managing incoming job inquiries. Basically, it is a marketing management platform designed to attract leads in the form of new candidates. It encompasses everything, including the sales funnel, data management, analytics, campaigns, and more. The recruitment marketing platform is a vital tool to bring maximum efficiency from the efforts of the HR team. 
Scouting the most capable talent for a particular position is a real challenge today. It's no longer enough to have a polished resume from the candidate. Recruiting software allows its users to refine the candidate pool and create a seamless hiring flow. It drastically simplifies the job of HR teams because it also streamlines every step and every action within the recruitment process. The number of features and the scope of functionality needed to sustain the recruitment efforts vary depending on the size of the company, but there are plenty of solutions in the market for both big and small businesses.
Here is the list of commonly used valuable recruitment marketing platforms for HRs:
Hourly worker hiring tools
The number of part-time, remote, or gig jobs has been visibly growing over the last couple of years and has reached a high during the pandemic. According to the US Bureau of Labor Statistics, official figures say 40% of the US workforce is employed part-time (contractors, part-time workers, gig workers, and contingent workers fall into this category), but it is believed the actual number is closer to 50%.
As already mentioned above, such a large gig workforce has created the demand for advanced hourly employment hiring and management solutions. The gig economy is a completely different market to navigate, as these workers have another recruitment flow, schedule, type of contract, and therefore need a new approach. There are many platforms for tracking hourly employers' jobs, like Jobble for Business, Yello, iCIMS, and Workstream. 
Onboarding software solutions
Onboarding systems play an especially important role in today's HR process, as they boost the employee's journey in the company and directly affect employee experience. This software solution automates the onboarding process, schedules and monitors training, while providing the required documentation, and managing the multitude of other manual tasks that HR teams previously spent long hours on. Onboarding software boosts employee retention by 25% on average. 
The primary onboarding weeks on the job are crucial for a new employee's success and helps forge the employer/employee bond. In fact, after the first week on the job, around 30% of employees said they already knew whether they would stay or quit the organization in the first couple of weeks. Generating a smooth transition and sustaining a successful onboarding experience while keeping an employee productive is a big challenge for many companies. Sophisticated onboarding software helps HRs make sure that all a worker's needs are met, and integration into the team is handled successfully. Everything from defining logistical employment criteria to describing unstated internal collaboration falls within this category. 
Here are a few solutions to simplify and manage the onboarding of new employees:
PDF Tools 
Document management is an integral part of the HR department's work, as recruiters deal with many contracts, agreements, and other paperwork on a daily basis. To avoid bureaucracy and reduce the time it takes to complete manual tasks related to documentation, human resources specialists need functional document management tools, including PDF editors.
These applications act as an extension of your working tools and easily integrate with other systems. With PDF editors, HR teams can facilitate the document management process, as these apps allow users to take any existing document, including scanned PDFs, and write, draw, type, annotate, comment, augment, or enhance them. Additionally, recruiters can view, share, annotate, add signatures to, or edit PDFs in the cloud. PDF editors are an instrumental part of the new employment environment. This software brings paper and digital documents to life with smart editing and markup tools to help easily annotate PDF documents and images. 
Here are the best PDF editors on the market:
HR compliance management tools
The HR department's ability to ensure compliance with labor-related regulations at any level is one of its most important responsibilities. Recruiters and Human Resources specialists are responsible for ensuring that hiring practices, workplace rules, employee treatment, and a variety of other factors all comply with applicable laws, regulations, and policies, which are often changed or updated. Because of this, managing the HR compliance landscape is a complicated task that requires diligence and constant monitoring.  Legislative changes affect many areas of employees' wellbeing, including the policies of paid leave, insurance, background checks, and more. 
The complexity of HR compliance is also enhanced by the fact that there are many categories of regulations that need to be monitored. For example, there are statutory, contractual, technological, training, regulatory, workforce, union law, and international labor law compliances to track.
To maintain HR compliance, recruiters need to create a strategy and use a proactive approach to regulation management. Often, HR professionals work closely with a company's legal departments to overcome compliance challenges. However, without compliance management software, it is hardly possible to react to regulatory updates on time, let alone proactively detect them. Considering that this branch of HR responsibility also encompasses creating a long-term strategy, the use of compliance software is a critical part of the HR industry. Software solutions backed with smart technology automatically track legislative updates and even complete tasks in the HR systems themselves to reflect the accurate rules.
To make sure your company stays compliant with the latest labor-related regulations, consider one of the following HR compliance solutions:
HR tech: looking forward
Ultimately, it is clear that the HR department cannot manage employees and new hires successfully without the right tools. There are many shifts happening in the HR technology market, and one of the most evident is that the industry is becoming more employee-focused. This means that the software and tools for employee management will become more user-friendly, adjusted, and flexible, making everyone's job easier. The HR tech market is rapidly growing, resulting in plenty of solutions for businesses of any size and scope to adopt.
Smart technologies are becoming an integral part of new software solutions. In the same way that consumer software businesses compete with dozens of apps and websites for our attention, HR systems must compete with a variety of other work-related tasks for our time. If a company develops, chooses, and installs the right HR technology in such a way that it remains simple and really boosts productivity, everyone in the business will benefit greatly.
Document management with Lumin PDF
Lumin PDF is a document management application that can be an instrumental part of the HR department's routine. 
Lumin software brings PDF documents to life with smart editing and markup tools to help recruiters and employees easily annotate PDF documents and images. It supports HR professionals with digital solutions and strategies, so everyone can get the most out of the tool. With data privacy as a top priority, Lumin has enhanced security to protect sensitive user information. 
Lumin PDF is available as a Google Drive extension so that you can work comfortably with Google Docs, Google Sheets, and PDF files. With Lumin, recruiters and employees can:
Learn more about the Lumin PDF tool today!