Dec 15, 2020
What's the benefit of a third party PDF Editor for Google Drive?
Since its launch in 2012, Google Drive has become an integral part of our online existence. With people using its services for both work and leisure, Google Drive is estimated to have over 1 billion users. Drive's versatility and ability to integrate with other apps means it can do even more than appearances would initially suggest.
A lot has happened in 2020, with the pandemic causing us to reassess our previously fixed assertions about what is "normal" in the workplace. With some businesses doing away with office space and utilizing remote working, the need for a robust online solution for storing, editing and sharing documents is greater than ever. The reliability of Google Drive means it is an obvious choice for many people.
In this blogpost we are going to look at Google Drive's strengths, limitations and why a third-party PDF editor for Google Drive can bring huge benefits in terms of ease of use, time-saving and greater effectiveness when working with PDF documentation.
Working with Google Drive
Google Drive is widely considered to be one of the best cloud storage solutions. It is well-designed, easy to use and leverages its links to other Google products such as Gmail and of course Google search. 
Here are some of the main features:
Cloud-native collaboration apps - The availability of Google Docs, Sheets, Slides and Forms mean that documents, spreadsheets, presentations and forms can be created in seconds, with very similar functionality to document types created in the Microsoft Office Suite. Documents in Google Drive are free to create, share and edit in line with role-based permissions. The obvious benefit here is for collaborative work; multiple employees can view, edit and make comments in a document in real-time, with auto-save being a key feature.
If you are still making changes to static documents by emailing them back and forth and want to change the way you work, it's not too late! Any Word, Excel or PowerPoint document added to Google Drive will automatically convert upon opening, meaning you don't have to copy any content over to a new document or manually convert to a Google document type if you want to take advantage of cloud-based collaborative features.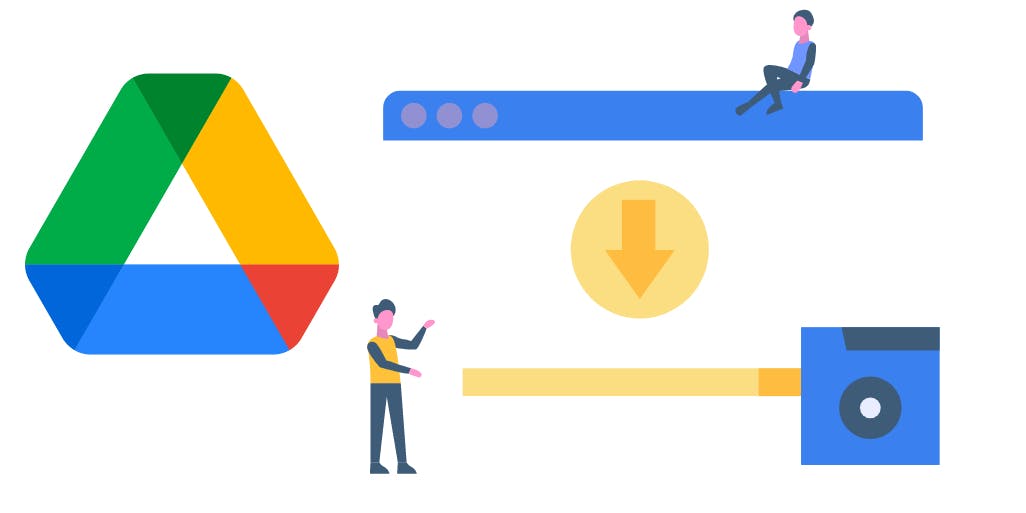 Advanced search - There is nothing worse than a clunky search that is slow and brings up irrelevant results, especially if you are working with many documents of a similar theme. Google Drive's search uses the same technology that is present as part of the Google search engine. With AI prediction for finding relevant content. Just using a single keyword from a document gives you a good chance of quickly finding what you are looking for.
Integration with existing tools - This is arguably the best capability that Google Drive provides. If your organization already has an existing work set-up, it doesn't need to be completely re-configured to incorporate the use of Google Drive. While we already mentioned it accommodates the Microsoft Office suite, Google Drive also integrates with other third-party tools such as Atlassian, Salesforce and Slack.
While so far this has sounded like a giant plug for Google Drive, there is a disadvantage that we plan to address. Google boasts that their drive can support 100+ file types. While they may be able to be stored, viewed and shared, functionality with many of these other file types is limited. Unfortunately, PDFs demonstrate this point all too well. While there is some ability to work with PDFs in Google Drive, it can be a frustrating experience involving time-wasting workarounds and possibly a desire to smash your computer. Luckily, there is a fix which we'll explore below.
Why do we need to edit PDFs?
PDFs were developed in the early 1990's as a way to format, store, view and print graphic documents. Their strength lies in the fact that all elements are incorporated in the file itself, meaning it doesn't rely on external programs and can be viewed the same, whether you open the PDF using Google Chrome on a desktop, or a specialized PDF reader on your iPhone. This is incredibly important if you are distributing a report or purchase order with carefully formatted figures. If they were to be rendered differently by someone opening the file, as could happen with a Word or Excel file, some serious misunderstandings could occur.
 When thinking of PDFs, you often think of documents created and distributed by governmental organisations and businesses by way of forms, agreements, newsletters and brochures. Some don't require interaction and the ones that do can be printed, signed and scanned. While this thinking is still accurate to some degree, the need to edit and manipulate PDFs has become more widespread for two main reasons; firstly, all types of businesses are increasingly moving their paperwork online, and secondly, the traditional office set-up is no longer employed by many enterprises. 
Especially with small and medium-sized businesses, speed and efficiency is key. With remote working you may need to read, edit, sign and share a document in a matter of minutes. The luxury of a large office printer and a place to store different pieces of paper is one afforded to fewer and fewer workers, but in any case, the printing and manual handling of documentation represents an outdated mode of working. Why not, create, sign, share and store PDF documentation completely online? Well, this is exactly what people are doing, but it means that good PDF editing software is required.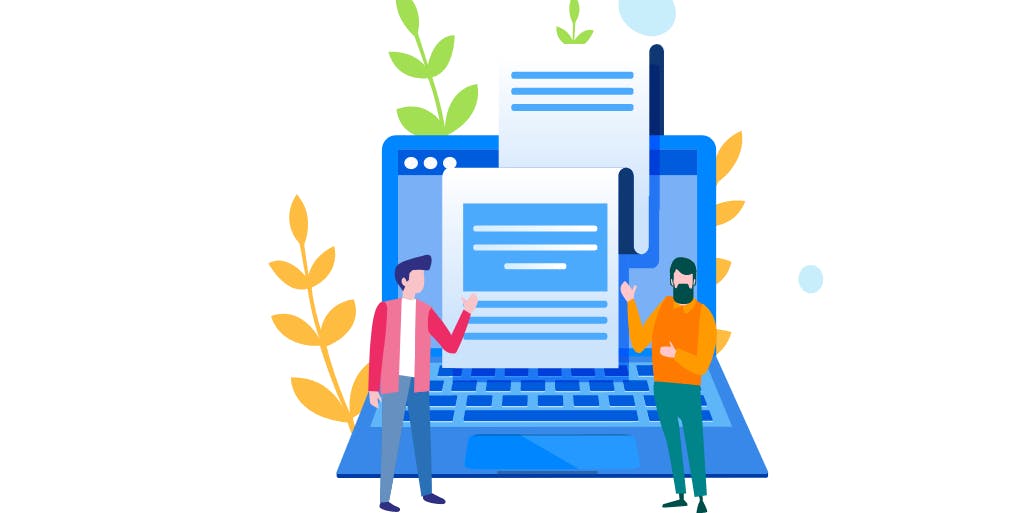 What PDF features does Google Drive offer?
You can successfully upload PDF documents and view them in Google Drive. There is also the ability to do the following:
Annotate - As can be done in Google Docs, there is the ability to highlight and add comments directly to PDF documents, which can then be viewed by others or preserved in the document when downloaded. This means a document can be shared and worked on by multiple colleagues in various locations.
Search and copy text - Most good PDF editors now contain an Optical Character Recognition (OCR) feature, meaning that text from images can be converted into a format that allows a computer to search and copy it. This is extremely handy for finding certain sections of detailed agreements and taking parts to put into other documents if needed.
Save a Google Doc as a PDF - Converting from Google Doc to PDF (and PDF to Google Doc) is really simple. When you are in the Google Doc itself, going to File > Download > PDF document (.pdf) allows you to create a PDF document to save to your desktop. This is handy in the case of finished documents that you wish to send out in PDF form. If you wish to save a document in PDF form for further review in Google Drive, you just need to go to File > Print > Destination > Save to Google Drive and you have a PDF copy ready to go, along with the original!
Conversely, getting a copy of your PDF file in Google Docs format is even simpler. When you open up a PDF in view-mode. There is an option up the top to Open with Google Docs. When you click this, Google Drive uses its OCR capabilities to extract the text and some formatting to create a Google Doc.
Note that the information is extracted and put into a copy, you are not actually editing the contents of the PDF itself! This is important when it comes to answering the question of whether someone can edit a PDF in Google Docs.
Can you edit a PDF in Google Drive?
Unfortunately, by just using Google software, there isn't the ability to make edits directly in the PDF document itself. As mentioned above, when you open a PDF in Google Docs, a copy is made which you can alter, but of course, this isn't carried over to the original PDF. At first, this doesn't sound like a huge deal - many people have tried the logical sounding workaround of making a Google Docs copy of the PDF, editing it and then converting it back to PDF. If you have tried this method yourself, you will see that it's not that simple.
Remember when we said that a PDF combines all formatting and graphic elements in the one file? While this is great for PDF documents themselves, Google Docs will not support some elements, which means tables, custom fonts and graphics won't render as they should. If you have ever tried to convert a PDF to Microsoft Word you will know the familiar pain. So, can you successfully edit a PDF in Drive? In short, if you have an incredibly simple PDF document and you employ the workaround described above you might not suffer any formatting changes. If you have anything more complex, there will undoubtedly be problems. Luckily, this is where third-party Drive PDF editors come in!
Integrating PDF editors with Google Drive
While Google Drive itself doesn't allow a full range of PDF functionality, there is that ability to integrate third-party apps. There are quite a few PDF editors out there that generally offer a mix of the following benefits:
Direct PDF edits - Open up the PDF and start making changes to texts and images straight away, with real-time syncing to Google Drive and auto-saving. No need for conversions to other document types, edits can be made and viewed by others in seconds.
Cross-platform capabilities - People don't work solely on their desktop computers anymore. Some people want to edit PDFs on their iPhone through Google Drive. Others want to alter PDFs in Google Drive on Android, or on tablets. The best third-party apps allow more or less the same functionality, no matter what device or operating system is being used.
Merging and splitting - PDFs don't have to be treated as one unit, pages can be removed, one document can be split into two (or more) separate documents and multiple standalone documents can be combined.
File compression - PDF files are often larger than other document types due to customized layout, high-quality images and embedded videos. Sending through email or simply storing them can be tricky, which is why the ability to compress files is a standard functionality that PDF tools provide.
E-signature - This puts an end to the cycle of printing, signing, scanning and sending paper agreements. With an internet connected device, an agreement can be signed and sent or stored easily. 
As you can see, with linked third-party editors there are many features you can take advantage of that don't need to involve storage in a separate location. The PDF document can be searched for and accessed in Google Drive, and when you open the file to view, you are able to bypass the option Open with Google Docs and with the dropdown arrow, choose Suggested third-party app. The document will immediately launch in the app and any changes made will be immediately reflected on Google Drive. This means colleagues can view alterations in real-time.
The best Google Drive PDF editor
The best PDF editor for Google Drive is the one that best works for you, which is why this title is so subjective. However, there are programs that are commonly considered better than others as they offer more features, support and security to their users. Having a free PDF editor for Google Drive falls into a competitive niche, which is why Lumin PDF is so committed to making sure our product is intuitive and really serves the needs of our client base. More people are editing PDFs in Google Drive on their iPhone, so cross-platform capabilities need to be a priority. Lastly, simply having the different types of functionality isn't enough to really provide a service. Step-by-step guides and PDF templates are other things we see as necessary to allow people to get the most out of our product.
Make the most of Google Drive with a third-party PDF editor
Now we know exactly how you can utilize third-party PDF editors on Google Drive. While it is inefficient to try and edit sections of a PDF in Google Docs, there is nothing on the horizon to suggest a native cloud-based app with the capabilities that PDF users readily need. Luckily, Drive's integration with different tools means that Google can leverage the expertise of companies like Lumin PDF, who are dedicated to assisting with the creation, editing, storage and sharing of PDF files.
Share this