Nov 04, 2020
Corona Changes- what is staying with us as we transition to a new normal
Was there ever a time when the pandemic wasn't on everyone's lips? If the business environment wasn't already tough enough to navigate, things have recently got a lot more difficult. Many businesses, especially those in hospitality have folded, while many others are just hanging on.
Of course it's not all doom and gloom. Every difficult period is a chance to reaffirm our ability to adapt to, and overcome challenges. Some businesses have taken this time to reinvent themselves or restructure. Others have done away with traditional offices or put more effort into their online presence, which is a move they would have most likely had to have made sooner or later.
Enterprises that have been agile enough to stave off calamity and thrive in this "new normal" have done so with the aid of different online tools for entrepreneurs and businesses. We are going to look at some of the best business tools, offering functionality that you won't want to do without.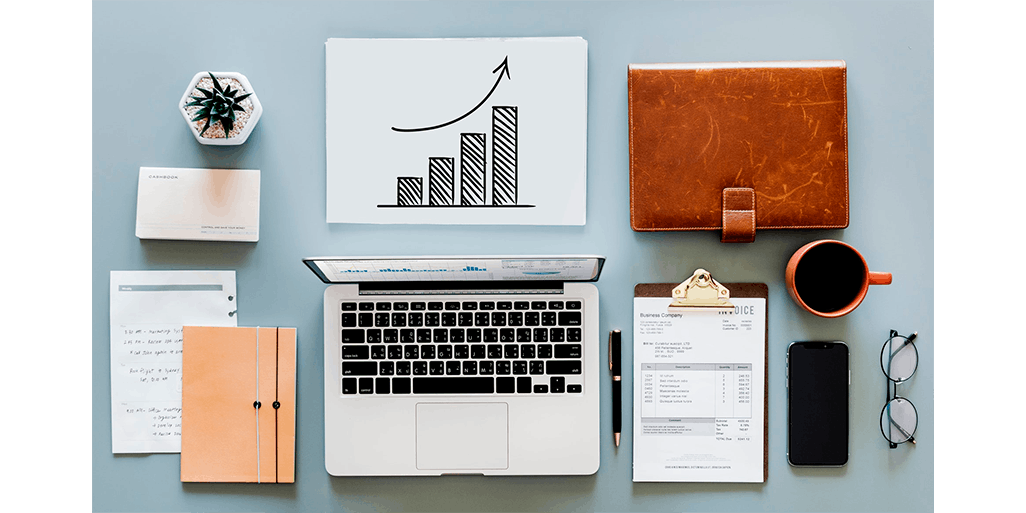 Which popular tools are helping businesses thrive?
This is not going to be one of those articles that offer "300 business tools that you need right now". Of course there are many thousands of companies that are offering innovative solutions for businesses working from the office and online, but having so many in one article wouldn't allow us to explore in greater depth why these tools are so useful. We have just picked a few companies that are both highly-regarded and offer the types of capabilities businesses can take advantage of, allowing them to become more competitive and adapt easier to the world we now find ourselves in.
Slack - Good communication is one of the fundamental principles of a successful office. As many have transitioned to working from home, the need to converse quickly and easily with colleagues has necessitated the use of services such as Slack, a communication platform that allows team members to chat one-on-one or in groups, and set up channels dedicated to certain projects or events. In the chat you can attach presentations and send links and images with ease. You can also "mention" someone and react to posts as you would be able to on Facebook or Twitter. It is a convenient and informal alternative to the dreaded office email, saving time and allowing colleagues to keep up their bonds with other team members even though they are not in the same location.
Freshworks - While there are a lot of applications to support communication with colleagues in disparate locations, there is still the problem of organisation, especially for close-knit teams that have varied and overlapping tasks. This is where Freshworks comes in, offering a variety of different products in the HR, IT, Sales and Marketing spheres. Through a combination of AI-powered automation and intuitive design, Freshworks' products are designed to, among other things, streamline communication among teams, allow individuals to build better relationships with clients, customize workflows and allow the use of analytics to improve business strategies. Judging by the online reviews, Freshworks' adaptability, simplicity and friendly service make them a trusted and well respected service.
BlueJeans - Nothing is worse than hosting a meeting where the participants have problems seeing or hearing each other. Not only is it an awkward and frustrating experience, it can ruin the feeling of bonhomie that you may have been delicately nurturing. BlueJeans is one of a number of cloud-based meeting solutions that make hosting meetings and interactive events with large groups of people easy. By integrating with your email, meetings can be set and invites sent out in seconds. Also, unlike other products for facilitating meetings, there is no need to download an app if you're a participant. BlueJeans promise high-quality sound using Dolby Voice and HD video, along with the ability to record, tag important moments in meetings that can be revisited later, and share content easily.
Kaspersky - While moving online has meant greater flexibility and connectivity, there has also been the downside of greater security threats. While you may think it is just big companies that are subject to attacks, smaller companies also come under fire, which means that having a trusted security provider is vital for your business. Kaspersky is a well-known and trusted brand that provides top-flight security, whether you are a one person operation, small to medium-sized business, or large enterprise. In a recent interview, Eugene Kaspersky, who the company is named after, claimed there has been a 25% increase in hacking activity since the beginning of the coronavirus crisis. Kaspersky's security for business is built around the idea of providing as little disruption as possible, which is why their solution monitors, detects and neutralises threats without any disruption to the company's work. Furthermore, they utilize Endpoint security, a process that involves protecting a company's network from attacks through remotely connected client devices. With workforces increasingly operating from many different locations both nationally and internationally, Endpoint security has been adopted by many different cyber-security companies. 
All these online business tools have been created to make face-to-face work optional, by facilitating a more efficient, safe and collegial working environment. No more is working remotely less preferable than being in the office. Many managers who were worried about not having enough oversight and a subsequent drop in productivity are now allowing their employees to work from home on a full-time basis. For the most part employees are also happier. Although some still wish to experience the hum of the office, not many people miss the commute, and are finding that they have more time to spend with their partners and children.
This is however, just the first part of the story. The tools for business we have looked at are mainly geared towards the social and collaborative aspects of the workplace. But what about the desk work itself? Has creating forms, scanning dense documents and signing contractual arrangements become easier? Well, in fact they have. Although popular before the pandemic, PDF editors have become a staple of remote work, for reasons we will explore in the next section.
Why are PDF editors becoming more popular?
PDFs are a staple of our everyday office experience. Whether you are working with contractual agreements, brochures, application forms, scanned documents, rules and regulations or those "helpful tips" emails you get in your inbox from HR, PDFs are everywhere. This file type is so commonly used because:
It can be opened on any device without having to have the program installed which was used to create the document. You used to need to have a PDF reader installed, but now most modern browsers do the trick. 
It can be opened on any device or in any browser or application, with all formatting staying intact. PDF files can be complex, containing text, custom fonts, embedded videos, images and links, but they will display exactly the same, whether viewing in a PDF reader on a desktop or through a web browser on a phone. What's more, the quality of any images is retained.
Historically, there was a drawback when it came to PDFs. While they looked good and could be easily viewed, it would be difficult to manipulate them. Luckily, there are now online business tools that have been created to edit PDFs. With people working remotely, these PDF editing tools have become even more crucial to an efficient and productive workplace. 
So in what ways do the top PDF editors benefit us? Imagine this scenario: you are in a physical office with a business-grade printer, ample office supplies and cabinets to store important papers. You receive a PDF agreement that you need to sign, so you use the printer, sign the document, scan it and then send it to a recipient via email. Even with all the office equipment at your disposal, this is time-consuming, especially if you run into that colleague at the printer who insists on showing you photos of their objectively ugly dog. Working from home, you don't have the luxury of high-tech office equipment, so added to the multi-step process above is the need for you to have a printer/scanner that is working perfectly.
Of course, there is a better way to sign and send agreements. Many organisations have already adopted technology that allows users to insert e-signatures into PDF documents within seconds. No printing, scanning or uploading is necessary. While there were businesses that adopted this technology before the pandemic, the "new normal" has made e-signatures more commonplace.
The above example is just one of many capabilities that the best PDF tools give us. One of these tools is Lumin PDF, an affordable PDF editor that gives users the ability to manipulate, convert, merge and split PDFs, all with secure storage in the cloud. Amidst all the uncertainty that the Coronavirus pandemic has brought, Lumin has assisted over 34 million people both in the office and remote settings, counting among its clients Netflix and Uber.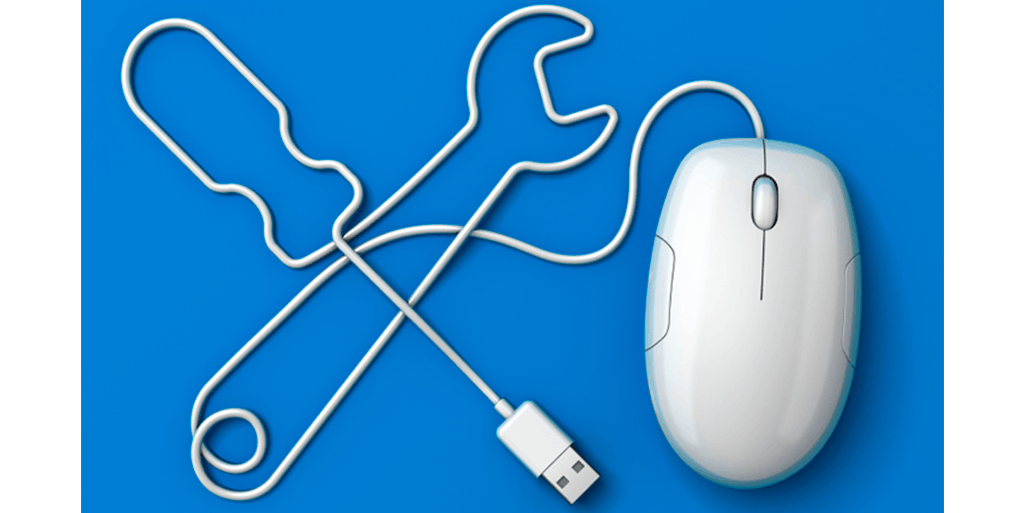 Lumin PDF - top PDF editor
So what has made Lumin PDF one of the best business tools for individuals and companies around the world? Let's look a bit closer at the functionality that is offered.
Edit PDFs - Originally, if a PDF text document needed to be edited, it would have to be converted to a Word file. While Lumin PDF offers the ability to convert different document types to PDF and vice versa, why not, if possible, just edit the PDF directly. Working with Word documents in the office is notoriously difficult. Having a legacy document that many people have worked on means one person's formatting is often put on another person's formatting and so on, which is why simply pressing enter can bring up inexplicable dot points, inconsistent spacing and font changes.
With Lumin PDF you can delete and add new text, incorporate images, highlight sections and annotate parts of the document with ease, without having to fiddle around in Word.
Compress, split and merge PDFs - Are restrictions on file size stopping you from sending that list of documents to a client? Lumin PDF gives you the ability to compress files. What about if there is a limit to the number of files you can upload to a portal? You can combine whole or parts of different PDFs into one document. Even if they are of different file types, this is no problem. Say you have some presentation slides that need to be combined with statistics from an Excel spreadsheet. Just convert the spreadsheet to PDF and you can merge that page with your presentation. Conversely, should you wish to split a PDF, turning one document into multiple documents, you can do this too. This is perfect for re-using parts of a presentation or issuing sections from a larger document in installments, rather than all at once. 
Collaborate with cloud integration and real-time sync - You are working from home on a glossy brochure and have been tasked with making changes; however, you wish to gain input from a colleague. Lumin PDF gives users the ability to integrate with their (or their company's) Google Disk and Dropbox, meaning documents can be edited at any time and from any device in real-time. You can send your PDF brochure to your colleague and they can make any changes, comments or annotations for you to see in real-time as you work. What's more, any cloud-based documents automatically save, meaning there is never any threat of lost progress.
Unlock PDFs - One feature of PDFs is that security permissions can be set, restricting users from editing or copying text. You get handed a PDF document to update, removing last year's references and dates to replace with this year's. It sounds like a simple task, but your predecessor locked the document, as it was to be sent out into the community. Thankfully, you can unlock the PDF document by downloading the file into the Lumin PDF software. In a couple of easy clicks you can get straight to work!
As mentioned at the start of this blogpost, Coronavirus has brought businesses some unprecedented challenges, but also new avenues to prove their resilience and adaptability. While the ingenuity and creativity of managers and employees is one part of the equation, the adoption of online business tools has made connection and collaboration easier, whether a company is working partly from the office, or abandoned it altogether in favour of working from home. As an intuitive and affordable PDF editor, Lumin lets companies manipulate PDFs in ways they have not considered before, which is why it has become one of the mainstream tools in this "new normal". 
While other tools for entrepreneurs may allow you to compress OR combine OR split and merge PDFs, Lumin PDF has everything you need in one place. Looking for the best PDF editor for Android or iOS? Lumin PDF can also be downloaded as an app, meaning all the capabilities you would normally have on your desktop are with you at all times.