Nov 27, 2020
How to Lumin-ize your family: a guide for parents and kids
Go onto any family computer and you are likely to see Microsoft Word, PowerPoint and Excel.
From doing school assignments to creating business presentations to running the family expenses, these programs are indispensable, and consequently, both children and adults are often capable when it comes to formatting text, presentation and spreadsheet documents.

But wait! There is another document type that is used every day for many different purposes, and yet people know very little about how to use it to its full potential. That's right, I'm talking about the PDF. This blogpost will act as a PDF guide, exploring why this file type is so commonly used and what its benefits are, then we'll show you how the whole family can take advantage of the Lumin PDF editor to employ PDFs in novel and interesting ways.
Why are PDFs used?
PDFs or Portable Document Files were originally used for desktop publishing of documents to print. They also gave users the ability to package complex files of text and graphics into a file that was small enough to be stored easily. This means online magazines and newspapers can deliver a document with custom fonts and high-quality graphics, without it taking up a large amount of space on the computer. 
The reason PDFs have endured as a popular file type is because they look exactly the same, no matter what device or operating system you view them on. Whether on a Samsung mobile using Google Chrome, or on a Mac using a professional PDF editor, the document you are viewing will not look any different. Contrast this with a Word document. If you send a Microsoft Word document that you have painstakingly formatted to someone who has Open Office, it will be rendered differently when they open it. Even opening up a document on an older edition of Word can cause text, tables and images to be displayed differently. 
Another reason PDFs are widely used is because access settings can be modified, reducing the risk of someone tampering with a document. When creating a PDF, you can password protect it or adjust security settings so that people cannot edit or copy the text, delete pages, leave comments, or print the document. You can also create fillable form fields, so that only certain sections can be interacted with, for example when providing an e-signature. For businesses and governmental organisations this is an efficient and secure way to distribute documents to the public.
How are PDFs being used today?
Chances are you deal with PDFs on a daily basis. As they easily open in most web browsers, you may not take stock of just how many PDF documents you interact with. Online newsletters, brochures, contractual agreements, registration forms, invitations, complaint forms are all delivered in PDF form. 
So why aren't we more fluent in using PDFs? Well, this is down to the fact that PDFs were originally created to be viewed by people, rather than have people edit them. However, the world is changing. Since the 1990's when the PDF was created, the proliferation of computers, fast internet and greater computer literacy has meant that everyone has an online presence, whether they like it or not. Documentation has moved online and whether for business or pleasure, people have the need and/or desire to create, edit and interact with PDF documents of their own, or ones they have been sent. For this purpose, enter the PDF editor online. In the last few years PDF editing tools have grown in popularity, allowing people to take advantage of an increasing range of capabilities. One of the top editors is Lumin PDF, with over 34 million clients. In the next section we will look at what Lumin PDF does and why it is so trusted. 
What is Lumin PDF?
As stated above, Lumin PDF gives individuals the functionality to create, edit and share PDF documents and boasts the following features:
Editing and manipulating files - You used to have to convert a PDF file to a Word or text document if you wanted to edit the content. Now you can edit all parts of a PDF directly, whether that involves re-writing text, moving images or adding comments. 
Cloud integration and auto-saving - Integration with Google Drive, OneDrive and Dropbox means that documents can be accessed anywhere and on any device with the Lumin PDF app. Any changes that are made are automatically saved. Having a document in the cloud also means that you can share a PDF and work on it collaboratively with others, seeing their changes and comments in real-time!
Unlock PDFs - As mentioned earlier, PDF documents can be locked, meaning editing, copying or printing functionality is removed. Luckily, by downloading the locked PDF into the Lumin PDF reader, the document can be unlocked in seconds, without any hassle. 
Converting and compressing PDFs - With Lumin PDF, you have the ability to convert different document types to PDF and then compress them if needed when sending out or uploading to a website or platform.
Merge and split PDFs - This is an extremely handy capability, as it allows users to merge many different PDF documents into one. The split PDF function gives the ability to extract certain sections of a PDF file into their own separate documents. 
Security - Is Lumin PDF safe? In short, yes. As a product that links with the cloud, Lumin PDF takes security very seriously, utilizing role-based access control, Transport Layer Security, firewall protection, multi-layer encryption and continuous system auditing. If you want to find out about Lumin PDF's security policies in greater depth, take a look at the blog post: Lumin PDF's Robust New Security Stance and What It Means for Users. 
While these aren't all the features that Lumin PDF has to offer, I'm sure you now have a good idea of why this PDF tool is used by so many people. 
Don't be like Paul Manafort
At the time of Robert Mueller investigations in the United States, the online magazine Intelligencer reported an unusual incident that put PDFs in the spotlight. Paul Manafort, who chaired Donald Trump's presidential campaign team, was exposed having falsified amounts on a document, due to the paper trail left behind when converting a PDF document to Word. With Lumin PDF, he could have made his edits directly in the document. Don't be like Paul Manafort…
How to use Lumin PDF in your day-to-day
We've now seen some of the features that Lumin PDF offers, but the question remains; how can parents and their kids use this PDF tool in their everyday lives? Below are some scenarios to answer just this very question.
Schoolwork from home - This pandemic has been a challenging time for families, with school closures causing parents to take a greater interest than ever before in their childrens' work. While schools have been doing their best, parents have also needed to pick up the slack, in some cases setting further work for their children and helping them complete tasks.
Encouraging your children to expand their horizons and develop greater computer literacy is vital in today's online world. While your children may have already created dozens of presentations on PowerPoint or reports in Word, why not encourage them to extend themselves and work with PDF documents. Using Lumin PDF's tools, students can create fillable forms with checkboxes that they can send to classmates as surveys, design glossy brochures with text, images and other graphic elements, or merge different sources on the same topic into one PDF document for a handy study aid. Having a new format to work with not only boosts confidence and renews interest in sometimes tired subjects, but will allow your children to create something novel and interesting that the teacher hasn't seen a thousand times before.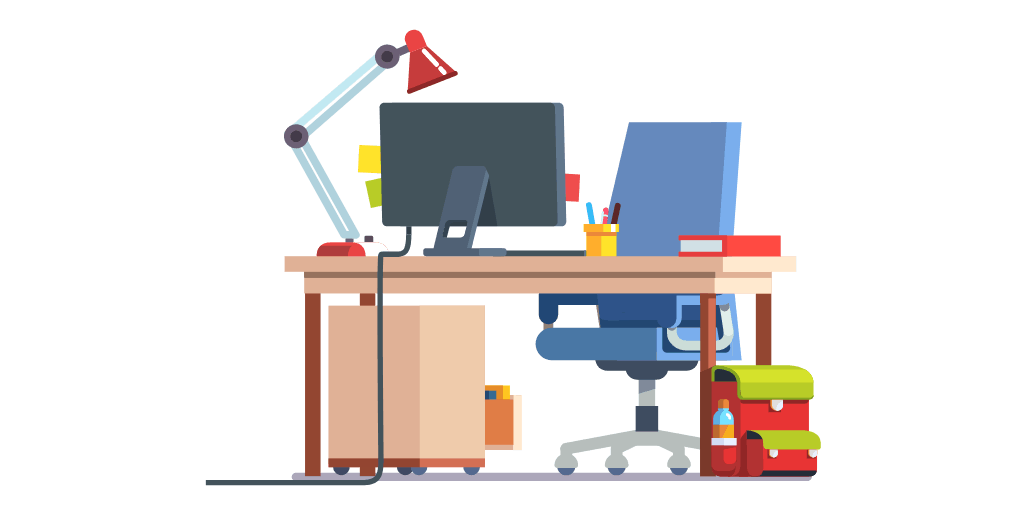 Collaborative community documents - When I was in school, a community cookbook was distributed to parents who wanted to experiment with new dishes and involve their children in the process of cooking. Each person involved contributed a recipe for one of their signature dishes, which was then compiled with the others, printed and distributed. It was such a great idea, as cooking with children is not only a great way to pass the time, it helps them develop their counting, measuring and fine motor skills. 
Creating a community centred document like this with Lumin PDF is a breeze. Just follow these easy steps: 
Create a PDF template with the fonts, banners and formatting that you wish to have. Distribute copies of the template to everyone who wants to contribute to the shared document.
Track any changes. Integrated with your Google Drive, you can store all template copies in one place. If any contributor has a question, they can put a comment in their copy of the document for you to see. People can look at other people's work to get inspiration or further ideas. 
Merge all the PDF templates into one document and edit if required. With Lumin PDF you can also change the order of pages so each document can be organised into sections if desired.
Compress and send. If it is a large document that you wish to upload to an online community message board, you may wish to compress the file size. With Lumin PDF you can do this in a click. If not, you are free to send the collaboratively created document to anyone you wish!
Invites for a children's birthday party - Your child's birthday party is coming up and you want to send out a professional looking invitation. Luckily, Lumin PDF has your back, with a range of customizable templates you can use for free. After downloading the invitation template, you can take advantage of Lumin PDF's advanced editing tools to modify text and format images easily. Rather than having to reinvent the wheel, you can use a template to make a great looking invitation in a short amount of time.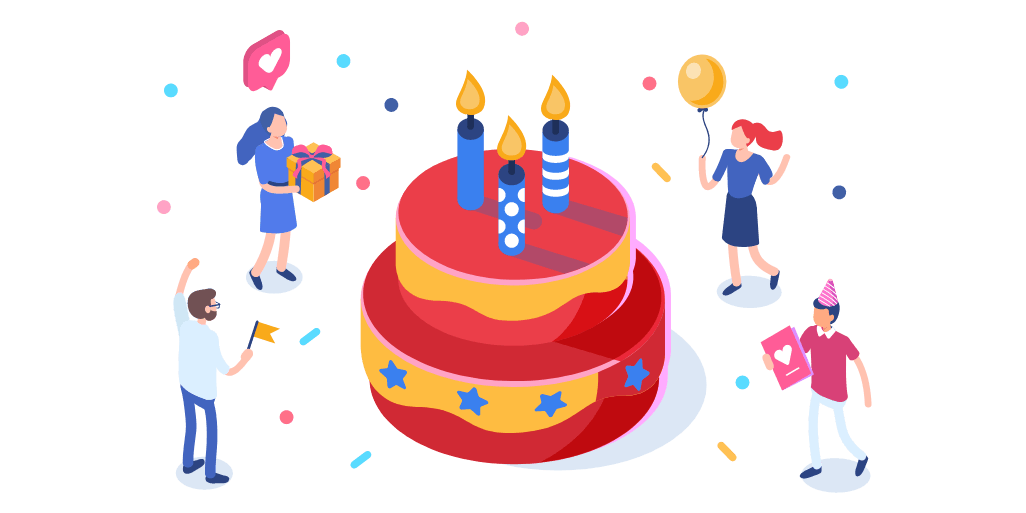 Making a photo album - A common complaint in the digital age is that people take a lot of photos, but they are stored on the computer or on a phone where they can't really be enjoyed. This is why websites that print books with selections of digital photos are popular. With Lumin PDF, you don't have to outsource your photo collages, you can do them yourself! This is a great activity you can do with your kids during the school holidays. You can jointly pick photos and format them on the page as you wish, along with text descriptions. Once you are done you can print them on your own computer or at a print shop on nice paper, to put in a book or a photo frame. 
So there you have it, we have shown that with PDF editors, the static, read-only PDF is no more. Lumin PDF is a trusted, capable and also an affordable PDF editor, with personal accounts starting at (USD) $2.50 per month. While there is a free version that provides most of the functionality we have looked at in this blogpost, the paid version, Lumin Pro, offers greater storage, more e-signatures and premium email support. 
While using PDFs for business is standard, we have also looked at ways that PDFs can be employed in the family home, with interesting ideas for parents and kids that you may not have considered. Having this functionality at home is a welcome addition to the office suite that you may already have been familiar with. There are many tools that may unlock, compress or give users the ability to merge and split PDFs, but very rarely are all these tools found in one program. With Lumin PDF you know you are getting the best PDF editing capabilities, along with cloud-based integration and security for all your personal and professional needs.