Nov 27, 2020
Online learning, expectation management, having a life. The best tools for multitasking teachers in 2020
People never stop learning new things even after they have graduated from school or university. The scope of online learning covers diverse age ranges and fields.
Using technological novelties, modern teachers can spread their knowledge to people from all corners of the globe. Multitasking tutors require corresponding tools to improve personal productivity and involvement of the students in a learning process. This article tells about some useful instruments for teachers in 2020 that help maintain a balance between online lessons and life.
Online learning - the choice of modern people
Our world develops so fast that there is no way you will notice all of the changes as they happen. That is also the case with the conventional form of studies. Decades ago, it was hard to imagine a classroom with more than one primary device - a computer. Luckily, people today have more opportunities than ever before in terms of gaining a degree and finishing new courses.
Some of you may not understand how anyone can switch entirely to a remote form of learning, as an isolated environment might be harmful to a person. Sure, it is great to have a live discussion with your peers. Yet, modern multimedia and online tools for teachers close these gaps excellently. Here are the top reasons why both teachers and students fell in love with online studies:
Higher flexibility 
Strict timing of the schedules at your school and college might have contributed to the most burdensome moments of your academic career. Some of us can get right to the task of learning right after waking up. However, many people function differently and find it better to start learning later in the day.
As a result, any online platform for educational needs can be a great solution. Remote tutors can organize their day and still cope with the different schedules of their students. Online time-managers and instruments can simplify the entire process of creating such plans so that all parties will be satisfied.
E-studying is more efficient than traditional learning.
As remote studies entered the stage, there were several pieces of research regarding the effectiveness of these methods. It turns out that the distant learning process participants absorb the knowledge faster than people who have to attend a class in person. One of the reasons for such a result is the usage of apps for teachers, diverse multimedia, and devices.
The effectiveness of the discussed learning type also impacts the way students manage their daily routines. The thing is that you are to be attentive and responsible for creating a regime that works for you. Therefore, as you try to manage both studies and everyday tasks, you learn to set the priorities to gain the best results.
A time-saving variant
Typically, a student of an offline institution spends a considerable amount of time commuting. A time-investment aspect changes substantially after you decide to study remotely. The time you previously spent on the road becomes your spare time, and you are free to use it for anything you need.
Teaching study material via the Internet, a person structures diverse types of assignments based on different factors. A tutor should have a specific time to send the tasks, materials, and home assignments. And the learners' job is to use their time and capacities effectively so that they complete everything on time.
Accessibility 
Nearly the entire world uses the Internet. You probably could not find a person willing to say that the internet is not an extremely useful tool which has come to dominate many areas of our lives. The same has happened to education, and it is good news for you. 
A virtual classroom is one of the modern teacher resources that transfigures how you see the education process. A tutor-multitasker can organize the work of several classes using a platform for online lessons. One of the most exciting things about this software is that people can travel while still attending their studies. For instance, you can work in one country and take a course of a lecturer from abroad; in this case, a virtual classroom is perfect.  
Money-saving option
Studies in group or tete-a-tete presuppose the use of paper materials, books, dozens of paper copies. On the contrary, with a shift to online and paperless learning, you would see that this modern alternative saves a considerable amount of money. Besides, many digital materials are available on the Internet for free. Not only does a student save money on teaching materials but also classes themselves. The best thing is that both parties set the pace of cooperation and the length of a lesson.
Software for multitasking tutors in 2020
Today, you can find lots of helping programs, applications, and tools on the Internet. Thus, tutors can mix up and switch between different devices while teaching ideas online. Below, you can find some software to upgrade remote lessons:
Tools for online assessments; the software allows teachers to create quizzes, questionnaires, etc. some of the widely used applications include Glider.ai, Cognician, ExamSoft, and ProProfs.
Interactive learning platforms: Seesaw - a digital platform that involves the use of audio, video, and also images for better collaboration.
Tool for managing lessons: Trello - a software that helps in planning your cooperation with the students. It is akin to a board with pinned tasks. Here, the students can upload their works and assessment files. Besides, a teacher can organize everything based on priority.
Educational network: Edmodo - a tool in the form of an academic network; using the software, you can connect with your students and, if you teach younger ones, with their parents. Here, a person can both communicate and share critical materials, information, and updates.
Online game board: Padlet - a pinboard to create anonymous notes with tasks; using such digital sticky notes, a tutor and a student can question each other. In other words, it is an excellent way to review and solidify knowledge. Also, the platform allows users to save and collect web content.
Do more with Google Docs suite. Some teachers may ignore Google Docs as a helpful instrument; however, as soon as you master the variety of tools inside the app, you will see how beneficial it can be in practice. Google Docs is compatible with computers and mobile devices, including iPhones, Androids, and BlackBerry phones. One of the most significant advantages of Google Docs is that you can connect a PDF editor to Google Drive. 
PDF editor potential
The opportunity to save lots of PDF files using Google Drive is one of the most substantial benefits of this software. Many people prefer using the PDF format due to its feature set. If talking about a learning process, you may want to consider a tool that allows you to make corrections, cooperate with members, and leave comments. If you apply Google PDF editor, you can do exactly that.
In addition to the software covered in the article, consider using PDF editing software in your daily routine. Here are several proofs that demonstrate the editing apps' ability to balance personal and work tasks:
Combine your materials 
It is not a surprise that teachers have to save lots of files, e-book, workbooks, and other types of materials. Rather than having to juggle dozens of documents, it would be better to be able to collect all of those documents into one file. For the sake of safety, users can edit PDF online Chrome to merge multiple documents into one. The feature comforts both tutors and students who are in the habit of losing stuff, mainly pertaining to classes. Let us see how the merging option can help in practice.
Let us say you are a remote tutor, and you have finally covered a massive topic with your students. The assessment is around the corner, and your class must prepare. Sure, it is their task to find all the notes, PDFs, and e-books. However, you are an excellent teacher who knows that it is easier to revise everything when structured and organized chronologically. With the help of an online editor, you can organize the material you have. 
Convert your lesson plans online
The PDF editor's converter option is a perfect tool to save your spreadsheets, tables, images, and PowerPoint Presentations in an acceptable format. Earlier, when there were no digital editors, you may have accidentally lost a Doc file that was previously converted to a PDF format. Imagine that you need to add some changes to your plan, although you cannot edit the PDF document. 
It is an old problem, however, today you can edit PDFs on iPhone, Google Drive, or use your PC to modify your lesson plan. After everything is done, you are free to save the document either in PDF or in Word. A reliable digital editor ensures that you can add new materials, delete out-of-date information, and rotate the objects inside the PDF file.
Today, many documents are digitized; thus, many teachers use converters for the reports as well. If you are an employee of an educational institution or academy, it will help if you collect the pieces for every month in a single editable document. In such a way, you would have one file for a semester or study year instead of many items that may get lost with time. 
More mobility while editing
Peoples' lives are all about mobility, and a good PDF editor is geared toward this as well. The software is compatible with popular operating systems. Even if you are at a coffee shop or in the queue at the supermarket, you are free to edit PDFs in Google Drive. Any device you have supports the application. So if you have a sudden thought regarding your lesson plan or a new idea for essay topics, you can do it right then and there.
Many adult students choose the remote learning variant due to how busy their lives are. Teachers should discipline their students to use such tools as PDF editors, as it is a way out for busy learners. They will appreciate an opportunity to do their home assignments, communicate via comments, and alter schedules using smartphones.
Leaving comments via PDF editor
Finally, one of the essential options most tutors would like the most - commenting. You may remember your school days when a teacher would leave lots of remarks throughout your work. It is the task of a tutor to teach and check whether you have digested the material or not. You may also have an image in mind of your school teacher who drags tons of papers home to grade schoolchildren's tests.
Thanks to technological progress, those days are over. It is much easier to give detailed feedback to students through digital means. The role of the PDF editor lies in the way you can easily edit PDF online. An easy way to carry out a knowledge check is to create a test using the software with fields for answers. In such a way, you would see your question, the solution provided by a student, and be able to leave your comments.
To make a home assignment check less tiring, use more editing features. Open the PDF document and try whatever option you like: the lines, highlighters, strikeouts, or underlines. To make the feedback fun for both, consider using corresponding images and photos. Such an approach makes it simpler to cope with a vast bulk of assignments and provide people with proper, useful feedback.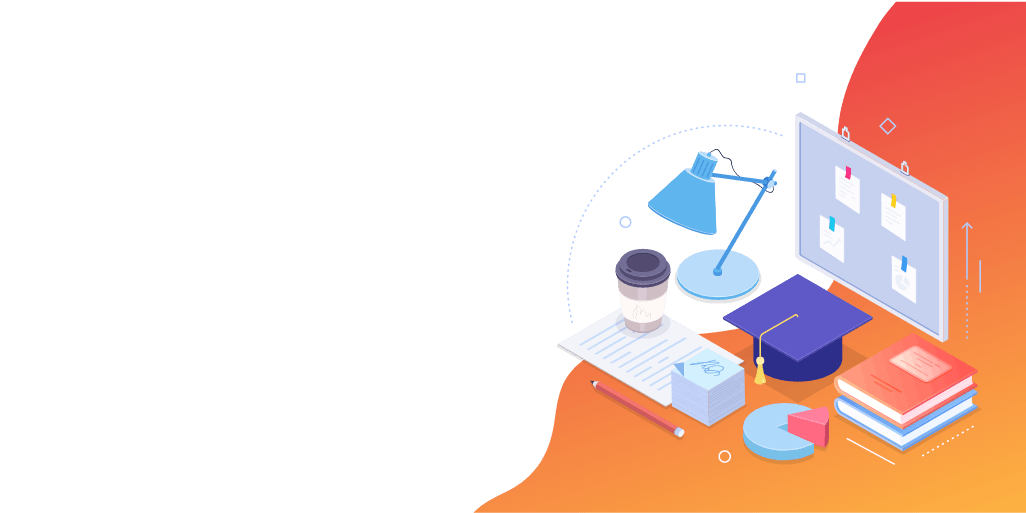 Another advantage of utilizing an editor for a check is that the students can interact with their tutors. So, as a teacher leaves a text comment or a question mark, a person can start the conversation by replying to the remark. In this way, both can mull over the challenging moments. Just imagine how economic and green you would become using one single tool!
How to choose the best PDF editor?
If you have read the article to this point, you have probably started to think about a feature set of your perfect PDF editing tool. A durable software can simplify your life considerably, and these are the features to look for while searching for a professional PDF editor:
Converter - a feature to convert the files of such formats like Word, Excel, PowerPoint, image to PDF. Despite the wide usage of PDF documents, you continue to create forms on Word and Excel due to the specifics of the content. Yet, it is a PDF format that allows you to modify the files later.
Editing opportunities - using a simple application, people can leave remarks, make changes within the content, and communicate with other people who have access to the document. Moreover, anyone can edit PDF on iPhone Google Drive to fix your learning plans and test questions with no fuss.
Annotations - sure, a teacher can use the old-fashioned method to check lots of papers; however, why suffer if you can leave an extended message to your learner in the same document? Diversify the process with the help of a strikethrough, highlighter, arrows, and lines.
Compressing files - even if you are having several lessons per week now, the number of your students may grow incredibly in just a few months. It would be best if you planned for the future, as online learning is a thing that will not fade away. A large number of learners presupposes oceans of files. Therefore, be prepared and get a PDF editor for the compression of the documents. 
High compatibility with different operating systems - the feature that cannot be overestimated. You may have students from Brazil, China, or Poland, and every person may use a different operating system. The advanced PDF editors allow sharing the file with members whose operating systems differ. The feature promotes synergy and team-work between the parties.
E-signature - a handy feature that tutors can use for work and their daily needs. E-signatures save time, as you can sign all kinds of documents online. So whether it is some hiring documentation or an invoice document, you will benefit from the E-signature feature. Also, you may ask your students to sign an application form without visiting your office or home.
Technologies have already simplified people's lives in many spheres. It was only a matter of time before teachers started using devices for education. Today, it is hard to imagine students in a city library preparing for a test or doing their home assignments. As computers and smartphones became a part of everyday life, people learned to take advantage of these to the fullest.
So did teachers around the world! With the help of various software and tools, they manage online lessons and personal business at the click of a button. In addition to numerous platforms, assessment tools, and time-managers, it is much easier to work with people who continue to work or study at universities abroad.
After reading this article, you have discovered several useful tools for both teachers and learners' organizational and personal needs. A Google Drive PDF editor deserves, however, your special attention. A feature suite of the software allows users to convert their files to PDF, merge files, change their size, make annotations, and use an e-signature. It seems that modern teachers are experiencing education's digitalization, and it is for the better.