Nov 04, 2020
Lumin Pro as your go-to for school and work
The pandemic has undoubtedly been a challenging time for people all over the world. However, much like in any other crisis, creativity and ingenuity come to the fore, causing us to deal with problems in new and exciting ways. Social distancing has allowed us to further explore the potential of technology that we use every day.
School and work are two of the areas where things have definitely changed. Face-to-face interactions have been replaced with online meetings and lessons, with the need for proficiency and accuracy with documentation becoming even more of an asset. While in primary school we take baby steps by learning the convention of Word and PowerPoint, in high school and the world of business, PDF documents come into play. 
In this article we will be looking at PDF documents and their versatile use in the workplace and classroom, highlighting interesting use cases that you may have never even thought of. 
While PDFs are thought of by some people as static documents, this is not the case. With affordable PDF editors like Lumin Pro, you can unlock an array of functionality to produce professional and effective contracts, teaching tools and even study aids. If you are looking for the best PDF editor, you should read on and consider Lumin Pro as your go-to for school and work.
Why use PDF files at all?
This is a good question. We have the ability to create and store text and other data in many different ways. The reason PDFs since their invention in the early 1990's have endured as one of the most popular file types is for the following reasons:
PDF files are made to be viewed - Ever tried sending a Word document to someone else only for the formatting to change on their device? Even worse, ever closed a document on your own device only for the formatting to be changed when you open it up again? Of course you have! This is a universal, frustrating experience and the reason why "top PDF editor" is such a common Google search. PDFs can be viewed on Mac, iOS, and in any browser or reader and still maintain their exact formatting and quality. This is one of the reasons why online magazines are presented in PDF format. High quality images used maintain their quality.
Easier format - While other document types can incorporate different types of media, with PDF documents you can insert audio clips, movie clips, file attachments, watermarks and text annotations with ease. The ability to integrate and easily format these elements is a big draw card.
Secure - If you are sending details of a sensitive contractual agreement through the internet, security needs to be a consideration. That is why PDF documents can be password protected, ensuring a greater level of safety.
Accessible and environmentally friendly - While in a face-to-face situation, people printed, signed and scanned PDF documents, but this is no longer a requirement. With top PDF editors like Lumin Pro there is less clutter, less paper waste and no need for a printer.The best PDF editors also link to cloud-based storage systems to allow for collaboration and ease of document retrieval. 
This is by no means an exhaustive list, but you can start to get an idea of why PDF documents are used by so many people.  
Using Lumin Pro at school and work
If you go online you will see people referring to the limitations of PDF documents. Indeed, this used to be the case. Most browsers will allow you to open a PDF file without having to download (see W3's dummy PDF), but there is no way you can edit the document. That is why people download PDF editors, preferably with online functionality. Lumin PDF is a top rated PDF editor for Android and iOS, as it contains all the functionality that you may need at work, school or in your personal life. You can create and/or edit documents anywhere and on any device due to its ability to sync with your Google Drive and Dropbox.
In the next two sections you will see exactly how Lumin Pro can be utilized in the classroom or at the office to produce efficient and impressive documents. 
Uses for students and teachers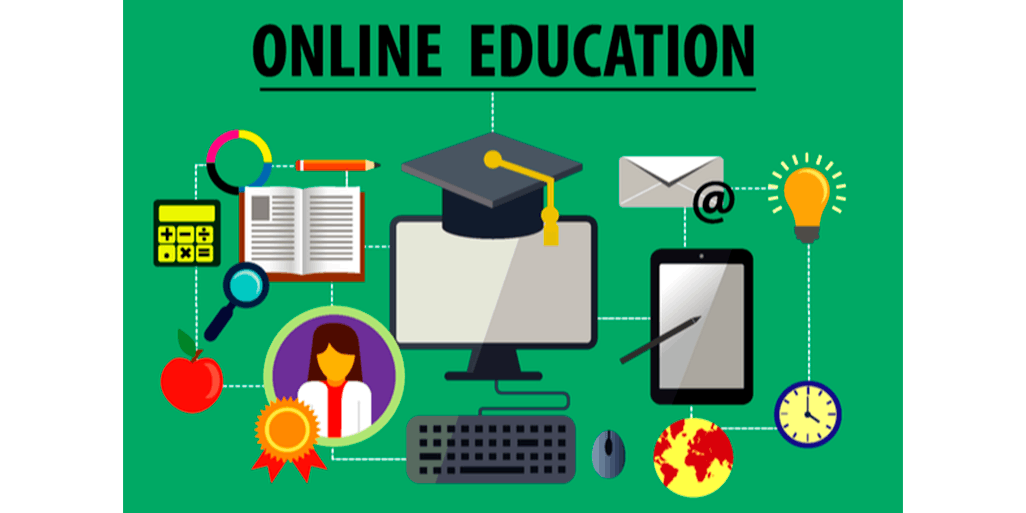 The ed-tech sphere pre-pandemic was already on track to reach a market value of US$350 billion by 2025. While schools were already integrating technology (think laptops for students, online textbooks, SMART boards and so on), we now routinely see streamed or pre-recorded lessons, a greater reliance on out-of-the-box distance learning packages, and tools such as Google Classroom, which facilitate the transfer of documentation from students to their teacher and vice versa.
By applying Lumin Pro's suite of tools we can see the many uses PDFs can play in the classroom, both from the teacher's and students' point of view.
Annotating work and providing feedback
Lumin Pro's editor is made for students and teachers in this regard. Firstly Lumin PDF links to Google Drive and Google Classroom, meaning any documents can be stored in the cloud and easily distributed to and received by both teachers and students with the click of a button. With this functionality in hand, teachers can send documents to students for review, with their own explanatory annotations if needed. Likewise, students can comment on and annotate parts of the document with real-time syncing, so other students and the teacher can see any changes as they happen.
With Lumin Pro PDF cloud integration, teachers can grade assignments quickly and easily, with timely feedback delivered to students, which is the most important thing. 
Filling forms and signing documents
You might be thinking filling forms and signing documents are more applicable to the world of work, however there are two clear recurrent instances where they could be used to great effect in the school environment:
Surveys and permission notes - Whether for Mathematics, Social Sciences or Geography, students at some point in their lives will conduct surveys of their peers or people in their community. Similarly, a teacher may need to gather data from their class for a school field trip, knowing which students can come, whether they will be there for the duration of the trip, what their dietary requirements are and so on.
With Lumin Pro, creating, distributing and collecting professional looking forms is simple. On the Lumin PDF website, there are a bunch of customisable PDF templates. With these templates, a teacher or student can download a ready made document, tailor it to their specifications, use Lumin's advanced editing tools to create checkboxes and other fillable fields and send, without ever having to print or work offline. Changes can be made on the spot if needed, and as mentioned above, in the case of student surveys, teachers can moderate and add comments when required.
As for permission notes, even if a student is away from school, their parent or guardian can quickly fill in an intuitive form and send it to the teacher
Acknowledgement of work and school rules using an e-signature - It's a staple of all teachers everywhere. At the start of the year they draw up a list of rules for their classroom, sometimes on their own but often with input from the class, who then agree to follow them or else face punishment. Here, the e-signature could be a fun way to make sure students really take ownership of the class rules. Rather than just verbally assenting, if the teacher were to send a "contract", students could use Lumin Pro to add their own unique signature. It is a record that a teacher can bring in front of the student as a reminder if they are found to be misbehaving. 
In any disciplinary matters where the principal or parents are involved, documentation previously done on paper could be moved online, accessible at any time, with every party able to give their signatures once they have had enough time to view and understand any disciplinary note or modified learning plan provided by the school.
Lastly, an e-signature can be used by a teacher to show that they have successfully reviewed a student's work.
Formatting school newsletters
The best online PDF editors allow users to create detailed and professional looking documents for any occasion. As mentioned above, PDF documents are used so they can be viewed on any device, and what better test case than the school newsletter. The school can use Lumin Pro to craft a rich document with images of students, links to resources for parents and even videos of special school events. This PDF will then be sent to parents who will view the document on all manner of devices and operating systems. The school can rest assured that no matter how detailed the document, its integrity will remain.
Study aids
One of the hardest things about studying is trying to keep track of all the different places you need to get information from. Having everything in one place would mean you could actually focus on reading and retaining the information. Lumin Pro allows you to split and merge files, essentially meaning you can take all the needed parts from all different file types, convert them to PDF and merge them into one document. You could then remove certain pages or format things to your desire.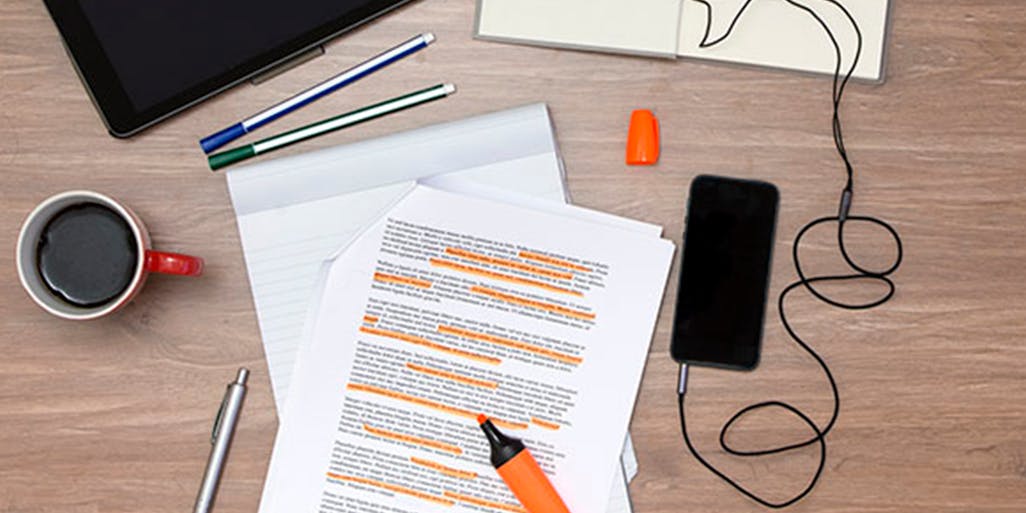 While there are more examples, we will now move onto the many use cases that are apparent in an office setting.
Uses in the workplace
Due to globalisation, there are many more possibilities available to us in our professional lives. Many are working from traditional offices, others are freelancing in different locations, while some companies that used to have offices are utilising home working arrangements or renting co-working spaces. Rather than being face-to-face, a good internet connection is now the main prerequisite to successful collaboration, which the pandemic has highlighted. 
Companies that survive and thrive in this increasingly fast-paced global environment are ones that can efficiently and accurately deal with documentation, ranging from project proposals to purchase orders to contractual agreements. Whether you are looking for the best PDF editor for Android or iOS doesn't matter. Lumin Pro's features can be utilised on both operating systems, as we will see in the examples below.
Draw up and finalise contractual arrangements with ease
Especially if you are a new business, creating and formatting documentation can take time. You need to make sure all the parameters are addressed and that the contract can be easily understood and completed. Unclear documentation not only looks unprofessional, but can lead to misunderstandings and disputes further down the line. To this end, Lumin provides free online PDF templates for your ease of use.
From the 50+ fillable forms available, the "Contract" template is ready to be customised to suit your needs using Lumin Pro's editing suite. If you have already synced your Lumin account to Google Drive, the PDF document can be sent to the contractor, who can query anything using comments, which you can see in real-time, and then when satisfied, sign using e-signature. You don't have to go further for the best PDF editor online, everything you need for quick and efficient document creation and transfer is with Lumin Pro.
Masterful presentations and reports
Continuing with the theme of template forms, creating chic PDF presentation documents and reports is simple. You can embed videos, links, charts and images for members of your team to view on their devices. If your team has the Lumin PDF app, they would also be able to annotate the documents on their tablets or phones with ease. 
Easy document search
Most people know the frustration of needing to go through a long and detailed document to find a certain piece of information. With scanned PDF documents there was never a way to do a quick search in the way you would be able to with a text document on Word, for example. Luckily, Lumin Pro utilises Optical Character Recognition (OCR), which means text inside images can be made machine-readable. Whether you have a scanned document or photo with some writing on it, you are now able to search and find information quickly and easily.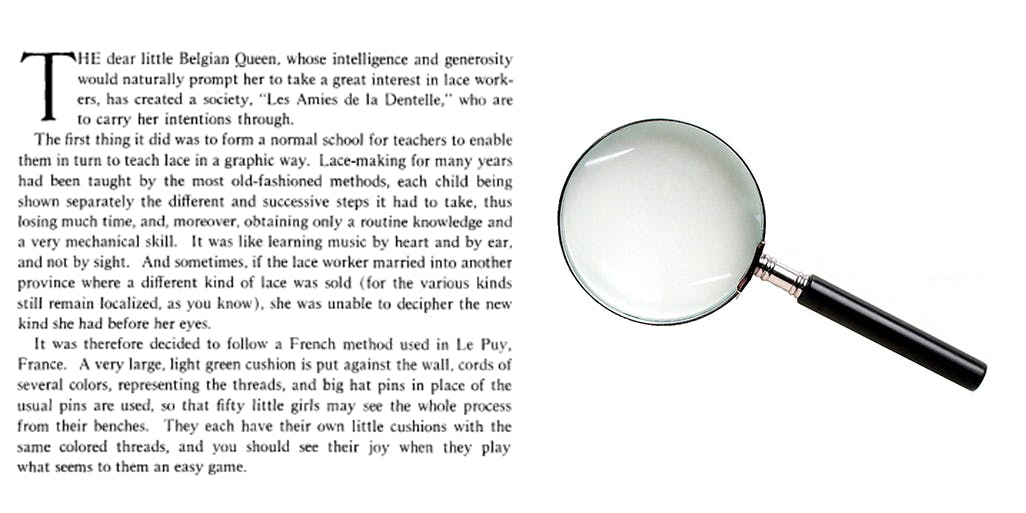 Lumin Pro as your go to for school and work
Any other reasons to go with Lumin Pro? Well, for starters, it takes security seriously. Lumin utilises a multi-layered security strategy and recently introduced stronger encryption and role-based access control through greater authentication requirements, among other things. As well as this, it is affordable. The free version gives you most functionality, but a personal account with Lumin Pro can cost as little as $2.50 (USD) per month, giving you all the tools that we have mentioned in this article. So what are you waiting for, with premium email support thrown in, you should be thinking of Lumin Pro as the best affordable PDF editor around.