Nov 27, 2020
Lumin as a storage solution- how to manage multiple client contracts in Lumin
Whether you work in marketing, sales, law or any other profession that delivers services to others, you have most likely had to deal with the drawing up, organization and storage of client documentation.
Sometimes you will be lucky and only have one or two forms, an agreement for services provided and an invoice, for example. Other times you will have, depending on the type of project, multiple consulting agreements, confidentiality forms, purchase orders related to the project, progress reports and so on. And what if you have multiple clients? This paperwork can quickly become difficult to manage.
The effective management of multiple client contracts is not only good in that it saves you time and stress, it also indicates to the clients that you are well-organized and can be trusted. In this blogpost, we will outline why the Lumin tool can help you create, edit and store PDF contracts in the cloud, with usability, visibility and security as core features.
What is Lumin PDF and why is it needed?
Lumin PDF is an application that aims to give people the flexibility to edit and store PDFs. Until recently, most people only viewed PDFs, rather than interacting with them. If they did need to make changes, they did not readily have the tools or know-how to manipulate documents of this file type. Consequently, they managed in other, often time-consuming ways, such as converting a PDF file to a text document, making edits, reformatting and then converting back to PDF. In our modern office setting, where working across great distances is common and where documents are rarely printed and almost always stored online, the need to easily create and manage PDF documents is becoming more and more important.
Lumin has all the tools needed to modify and manage PDFs. It gives you the ability to:
Edit text and format images directly in the PDF
Add comments and annotate any part of a document, with auto-saving meaning you never lose a thing
Convert documents to PDF and convert PDF documents to other file types
Take files with you. By downloading the Lumin app, you will have the ability to modify PDFs from any device at any time
As well as this, Lumin takes the security of its more than 34 million customers seriously. Just recently, Lumin PDF adopted heightened security measures, with greater authentication requirements, strengthened multi-layer encryption through Transport Layer Security, continuous system auditing and tightened link sharing policies.
While any company can rattle off a number of their "selling points", we will show you exactly how Lumin PDF's capabilities can assist you to make, manage and store contracts. 
Creating a contract
So you have a new client and are tasked with drawing up a contract for them. It's just a piece of paper, but one that needs to encompass all facets of a project. You can't trust that your client will always act in good faith, so any loopholes need to be closed. Having something that is clear and concise can put both parties at ease, reduce the chances of misunderstandings further down the track and temper any unrealistic expectations on the part of the client. Key information should include:
Contact information - One mobile number doesn't cut it. Addresses and alternate contacts for both you and the client means neither of you will be stuck for ways to reach out.
Scope of the project - This is extremely important as there are many variables to consider. What happens if things go over time or require an extra specialist? This needs to be crystal clear.
Schedule - How will you be measuring progress, what are the milestones? In broad terms you can detail when certain sections of the project will be delivered.
Payment - No one likes talking about payment, but negotiating up front and solidifying terms that are acceptable to both you and the client can save huge headaches down the line. Will you be paid by the hour, day or only on delivery? How will the person pay you and how often will payments occur.
Contract termination clause - While we hope things go smoothly, for a myriad of reasons, some outside of both parties' control, a contract may need to be terminated early. A strong termination clause is your safeguard against going unpaid for work that you've already completed. 
Sound like a lot? Drawing up a contract can be a daunting experience, but luckily Lumin PDF can help you at this step with some advanced tools. On the Lumin PDF website there are over 50 fillable form templates. By downloading a contract template, you already have the formatting there, plus some editable text to work from. 
You are also able to convert, split and merge files. This means if you get a statement from the legal department, even in Word format, you can convert to PDF and merge it with the already created agreement. Conversely, if you wish to take out a section that is no longer needed, you can remove pages, or split the PDF into two (or more) separate files. Once you have a draft, the contract can be sent onto colleagues for verification and input, with all suggestions automatically saved. As you can see, putting together a multi page PDF and distributing it is easy.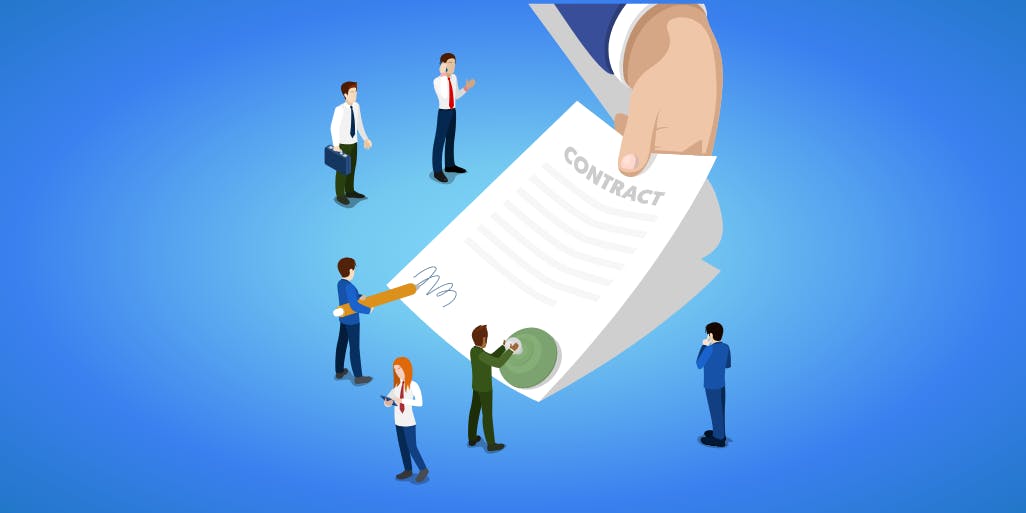 What skills do you need to manage client contracts?
When you are managing client contracts, you are not just looking after documents, but also the clients themselves. You may be the face of a larger team, and as such, expected to exude confidence and professionalism. You can do this by adhering to the following principles:
Be knowledgeable - Whether you were responsible directly for the client negotiations or just responsible for drawing up the terms, you should be familiar with the conditions of the contract and also be able to talk with the client about your mutual collaboration. Note, however, that there are limits to this. No one expects you to know every detail of every client's project, but it helps to know who to refer to if there is a request for information. Demonstrating that you can retrieve information from team members quickly is the sign of a cohesive team and is likely to deepen the client's trust.
Ingratiate yourself with clients but also keep your distance - It shouldn't matter whether you are nice or not, as long as you get the job done, but being on friendly terms with the client is more likely to assure you the benefit of the doubt and less friction when the project hits a pain point. Of course, this friendliness has limits; set your boundaries. Especially if the client is in another time zone, you don't want to be on call 24/7.
Efficiently store and manage documentation - If one of your clients calls about their project, you don't want to be hurriedly searching to find a specific document while trying to maintain a cool facade. You want to have an ordered system, where documents are easily found and retrieved, with the ability to make changes quickly if needed. For this purpose, most organisations now store things on Google Drive or OneDrive. Not only does cloud storage take up less space on individual computers, documents stored online are able to be accessed with a link by anyone in the organisation with the right permissions.
So you have stored copies of your PDF documentation on Google Drive and can access it easily. What next? If there are slight changes to any parts of a client contract, what is the best way to make these changes? The good news is, you can edit a PDF in Google Drive using two methods. The first one is editing the PDF in Google Docs, and the other is editing through the Lumin PDF editor. We'll quickly outline both methods below.
Edit a PDF in Google Docs
This is the default setting if you store a PDF in Google Drive without having synced any dedicated PDF tool. If you have a PDF uploaded to Google Drive, you can view it without any problems. As a PDF, it will display the same as it would on any other browser or device. This is handy if you just want to review a part of the document to make sure it was clear, or retrieve some information for a colleague. However, if you are wanting to edit a PDF in Google Drive, this is a different story. Once you have the PDF preview open, you can select Open with Google Docs. The upside is you can now make edits to the text, the serious downside is that you lose all your formatting on conversion. 
As you can see, to edit a PDF in Google Docs is possible, but not desirable.
Edit a PDF with a linked editor
Here you can edit a PDF in Google Drive without the hassle of a reformatted Google Docs conversion. As above, with your PDF stored in Google Drive you can happily review the document without any problems. The crucial difference is, when there is a need to edit the document, Lumin PDF comes in. As listed in the summary of capabilities at the start of this blogpost, Lumin PDF syncs with Google Drive, OneDrive and Dropbox. This means that Lumin's functionality can be deployed when using cloud services. Instead of Open with Google Docs, this time choose Open with Lumin PDF. You will see that you have the ability to employ Lumin PDF's editing tools, without any of the reformatting that would come with converting from a PDF to a text document. 
Lumin PDF- efficient contract management tool at every stage
We've seen that Lumin PDF utilizes cloud-based integration to take any static documents off your desktop, allowing you or your managers to review and edit anytime and anywhere. With PDFs there is never the danger of someone making an unnecessary change because the document renders differently on their device. 
Want to convert a document to PDF and then store it in the cloud? No problem! If you were drafting a contractual arrangement on Word and wanted to convert to PDF, Lumin PDF can do it in a matter of seconds. Lumin PDF supports the conversion of multiple files to PDF, whether they are Word, PowerPoint, Excel, JPG or Text file types. 
Let's say you have drafted a PDF document, uploaded it to Google Drive, made additions at the request of a manager who left a comment in the document and are ready to send, only for a clause in a separate document to come through from the legal department. There are two ways you can handle this easily. The first way is to copy the text and insert it into the original document. The second way, and ideal if it is a subsection that goes for multiple pages, is to simply merge the documents. With Lumin PDF, you can combine multiple files into one and then modify the PDF, exactly as you would normally. Now you have a completed document, which you can add form fields to, awaiting the client's e-signature. No need for printing, scanning or any paper storage. 
Unfortunately, when the contract is sent, signed and stored, it doesn't necessarily mean that the job is done. For the life of the project you may have to revisit client documents at the behest of the manager or client themselves. The frustration with trying to find specific wording in a massive document that contains a fair amount of legalise can be unparalleled, which is why Lumin PDF contains Optical Character Recognition functionality. This means that any text in a PDF document can be read by a computer and searched for. Suddenly, finding one sentence in multi page PDF is simple.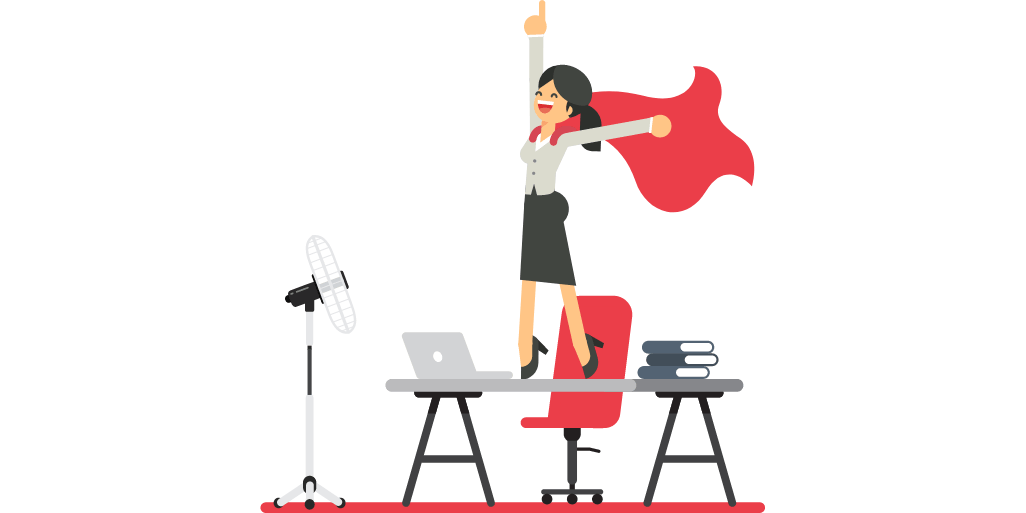 Hopefully this blogpost has been able to give you some tips on how to best manage multiple client contracts and documentation. We've come a long way from distributing and filing paper forms, and by using Lumin PDF's software at every stage of document creation and maintenance, you can save yourself and your organisation time and any of the head-ache inducing problems that plague other organisations with a high-volume of paperwork.