Nov 04, 2020
Teachers' Pet- how Lumin is saving teachers time and stress!
The nature of work is constantly changing, and those that are able to adapt to new trends and systems are well-positioned to come out ahead. Not many jobs require as much agility as teaching.
Governments decide to change curriculums, principals may institute new programs and there are always new students with different needs that must be catered for. Amidst all of this is the teacher's desire to come up with engaging, unique and challenging lessons. If that wasn't enough, the pandemic and move to online and socially distanced learning has complicated things further.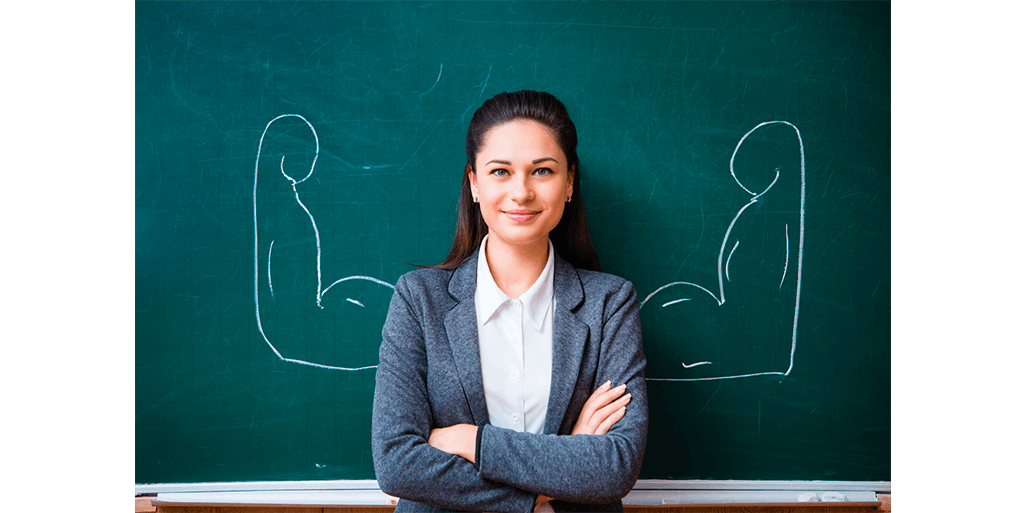 Fortunately, Lumin is here to help, by allowing teachers to create, collate and present engaging online learning resources for students. By providing the best PDF tools in the game, Lumin allows teachers to do things efficiently and effectively, saving teachers time and that familiar stress of formatting documents at 11pm on a Thursday evening. Read on to find out about using PDFs in a classroom setting, and the versatile tools teachers can use for a wide and innovative range of purposes.
What features should you look for in a PDF editor?
When PDFs were invented in the early 1990's, they were not made to be edited. Primarily used as a document to be viewed, the reason PDFs became so popular is that they keep their formatting, no matter what browser or device they are opened up in. High quality images can also be added, and this quality is retained upon opening, which is one of the reasons PDFs are the medium by which we receive glossy online newsletters and magazines.
The one big drawback of PDFs used to be that they weren't able to be edited. A time consuming way around this was to convert to another file type, for example a Word document, edit, and then convert back to PDF. Not only is this time consuming, there is also the possibility of things "falling off" or reformatting in the conversion stage. Once people saw the need to edit PDF documents directly, PDF editor programs and later mobile apps began to be created with different versatile functionalities.
So what functionality do the best PDF tools offer? While not an exhaustive list, many tools offer the ability to:
Edit text within PDF files - This is a standard functionality that allows users to add text to what was previously a static document.
Annotate text - When studying, annotating a text is one way to deeply engage and get a greater understanding. Top PDF editors ensure users can highlight, circle and leave comments on sections of text, as they would in a textbook.
E-signature - Most contractual arrangements are presented as PDF documents. In the past, if you were sent a document through email, to give your signature meant printing, signing, scanning and then sending back. Now, PDF editors give you the ability to insert an e-signature in seconds. 
Converting Word, PowerPoint, Excel and image files to PDF - There are many PDF converters that can convert from an increasing range of files. People use this functionality when it comes to publishing a document, or when they need to merge different files and file types into one document for a report.
Compressing files - In sending many files to different people, there are often restrictions on size, meaning a PDF compressor is necessary. Being able to do this easily and in a few clicks is a life-saver.
Integration with other online platforms - This is something that is increasingly being offered by the top PDF tools. Allowing integration with cloud-based storage systems means that a PDF document can be retrieved anywhere and modified in real-time. This is perfect for situations where different parties are working simultaneously on the one document. 
While we have highlighted some of the main capabilities, these are by no means the only features offered by the major PDF editors.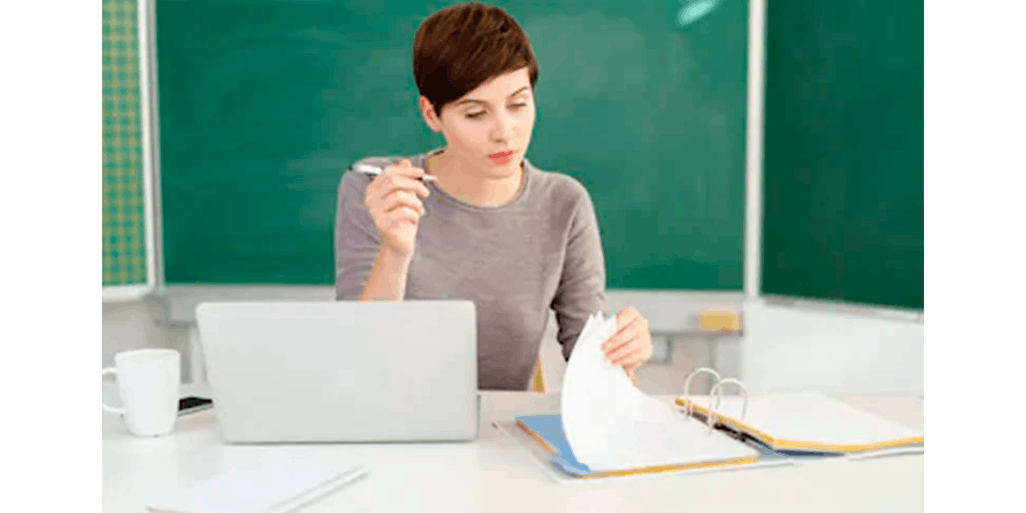 How does Lumin PDF compare?
We invite teachers to consider Lumin PDF as their choice of PDF editor, as it offers all of the above capabilities and more. Teachers and students alike can edit, manipulate and annotate documents using Lumin's advanced editing tools. Further to that, teachers can split and merge PDFs (more on this below), make real-time changes and integrate with Google Classroom. As we will see from some examples, Lumin PDF not only allows teachers to transition to online teaching with greater ease, but provides an intuitive toolkit that can save time and allow for the creation of imaginative resources that will engage students. 
How can teachers use Lumin PDF technology in the classroom?
While we have already given a run-down of the features that Lumin PDF offers, here are some scenarios that show exactly how this PDF technology can be used in a classroom setting. 
Providing timely feedback without having to take any documents home - We can all conjure up in our minds the image of a teacher after a long day, schlepping to their car with a tray full of unmarked books and papers. They will mark everything, having to bring it all back the next day to see half the class not bother to look at their feedback. This hassle can be lessened by providing feedback through a task set in a PDF document. 
As mentioned earlier in this article, Lumin PDF has a partnership with Google Disk and Dropbox, meaning PDF worksheets and set texts can be kept in the cloud and delivered to each student individually, or to groups of your choosing. Even if you are not in the same classroom as the students, you can check in on their progress as they attempt a task, providing feedback on the spot. This is much simpler than physically taking each student's book to write a comment in. 
Through adding feedback by way of comments, students have a simple way to respond, making feedback more constructive and allowing them to take more ownership of their learning, leading to greater student engagement. Teachers can keep track of everything in one place, never have to take a physical book or sheet home, and can provide feedback in an easier and more interactive way, what's not to love?
Producing study materials for students from different sources - In high school especially, students are required to consult widely, which means getting research from many different places. Teachers in lessons often introduce and model this practice by giving students different texts to compare. This is where Lumin PDF comes into its own, with the ability to convert, edit, split and merge documents. 
Let's say a teacher wants to combine some different sources for a history lesson. They have a couple of texts in PDF format and a set of statistics in an Excel spreadsheet. Rather than have to issue each individually, they can convert the Excel spreadsheet to a PDF document and then merge all three texts together into one. If there is a page that is not needed, the teacher can simply use Lumin's editing tools to take that page out.
Conversely, if there is a long text that a teacher wants to issue in parts, they can split the PDF, which means it can be made into separate documents at any set of intervals specified. 
This ability to split and merge PDFs is not only great for teachers, it can also be used by students to produce bespoke study aids. Any material that needs to be reviewed for an exam can be compiled into one, or a set of documents. Stored in the cloud, they can be read and annotated anywhere. Furthermore, with the Lumin PDF editor app for Android and iOS, the document can be accessed on any device!
Search in a scanned document and take just the bits you need - Rather than going from staid textbooks, teachers are now encouraged to find their own teaching materials and create their own lessons. While this means a teacher is free from the shackles of conventional learning materials, it also means more time needs to be taken to plan and find suitable resources for lessons. As a teacher, you may stumble across a long and involved text in a PDF document and spy some passages that would be great for student analysis. If you were to put it aside and come back to it later, you may have forgotten where the specific text is located. You don't want to have to waste time going through with a fine tooth comb, so what can you do? The answer is OCR (Optical Character Recognition) functionality. 
OCR is an extremely useful tool that converts text from images into a machine-readable format. Suddenly, any text that is part of an image can not only be searched but also copied. In that bulky document referred to earlier, you can simply use the OCR tool and then search the text that you are looking for, even in scanned documents. Once you have found these sections, you can copy them into a new document, removing all of the unnecessary parts. A huge time saver, your lesson creation doesn't have to be constrained by the file types you are working with.
Polished awards, signs and invites - Remember how excited you or your classmates would get about receiving an award from the teacher. What an honour! A certificate for not throwing a wobbly for two whole weeks? Thanks very much! Many teachers love creating things like signs to go around the classroom or make awards for their students to encourage them to keep doing good work. Formatting on Word is one option, but commonly acknowledged as a nightmare when trying to include borders, images and text to fit around any other elements you may wish to include. With a PDF document you can create something easily, with elements that stay in place and images that keep their quality. 
School formal on the cards? The pressure of creating a good-looking invite that students won't sneer at is greater than you may imagine. These tasks are not figured into a teacher's schedule but indeed take time, either between marking or on weekends. With Lumin, there is no need to reinvent the wheel, as it provides a suite of customisable forms for your convenience. Among other fillable forms is the Graduation invitation template. Rather than having to set up a document, everything is already there. With Lumin's advanced editing tools, images and information specific to the school can be implemented, allowing for the completion of a professional looking invitation in a matter of minutes.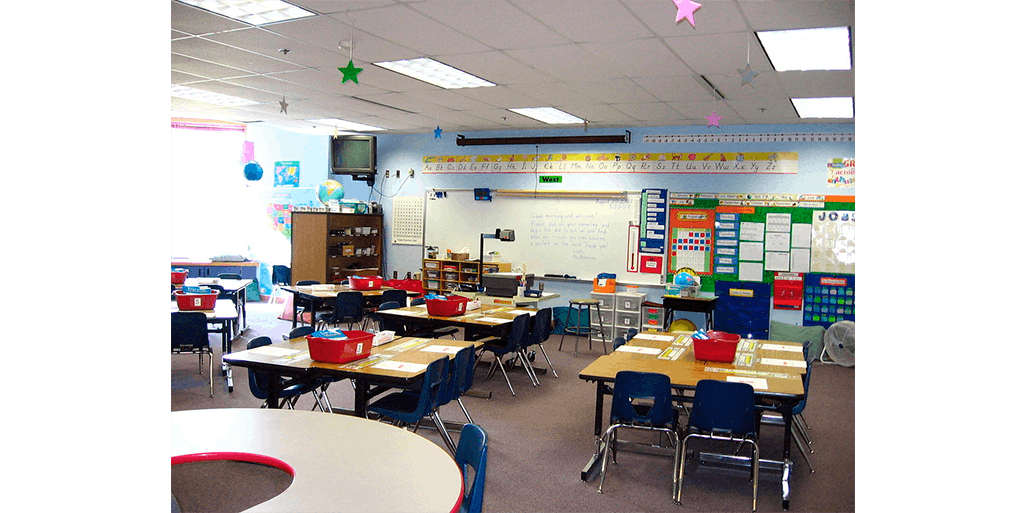 Lumin PDF saves teachers time and stress
It is acknowledged that the teaching profession is becoming more involved. Teachers are everyday told to be more innovative and creative, while also attending to students' (and parents') emotional needs. Not only that, they have been forced to quickly become adept at online teaching during the pandemic. Any tool that can help ease some of the pressure is undoubtedly welcome.
With Lumin PDF, documents can be created easily, by way of templates or manipulating existing documents through editing, splitting and merging. Any documents presented to students can be annotated and teachers can provide feedback which students see in real-time. Files can be compressed to be sent over email, or stored in the cloud on Google Disk to be shared on Google Classroom. Most importantly, security is assured. Lumin PDF uses multi-layered security and role-based access control.
Share this