Your complete guide to editing PDFs
So you know how to save a document as a PDF. But can you edit it? We break down a few easy ways to make changes to your PDFs.
PDFs are the top dog when it comes to official documentation. Invoices, CVs, reports, sheet music, beautifully-designed online magazines – the final product always comes in PDF format. Until recently, there remained one drawback: PDFs were difficult to edit, and could only be tackled with expensive software. 
Everything has changed.
There's been a proliferation of software that can be used to edit, annotate and reorder PDF documents. We're here to give you the run-down on how to use one of them: Lumin.
How to edit a PDF in Lumin
We get many requests about how exactly to edit a PDF within Google Drive. Here's how you can do it in just a few simple steps:
Step 1. Open up the Lumin app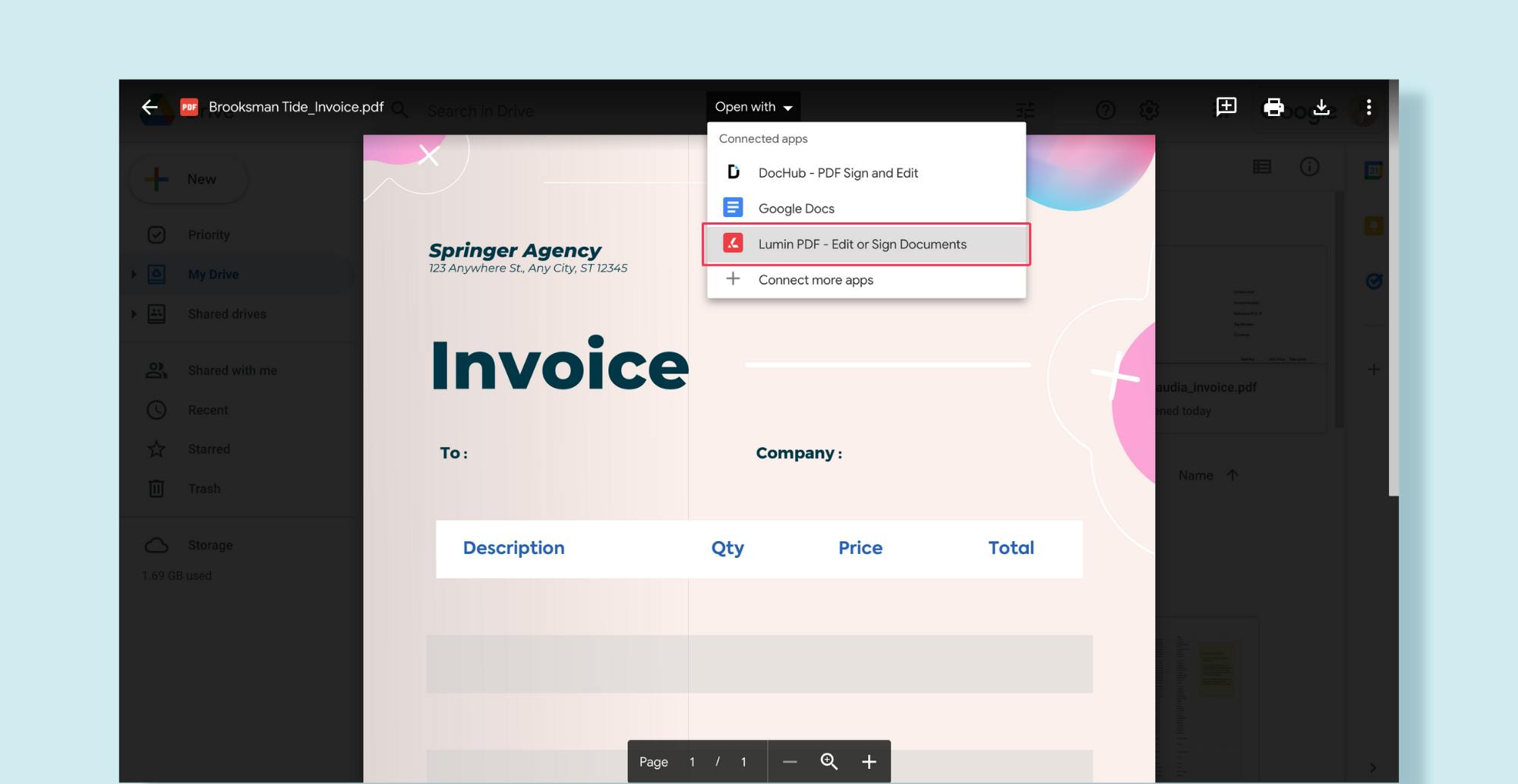 Open up the Lumin web app. if you don't have an account you'll need to sign up, but don't worry – it's free! You can also use Google Drive to open a PDF in Lumin.
Step 2. Open your document in the app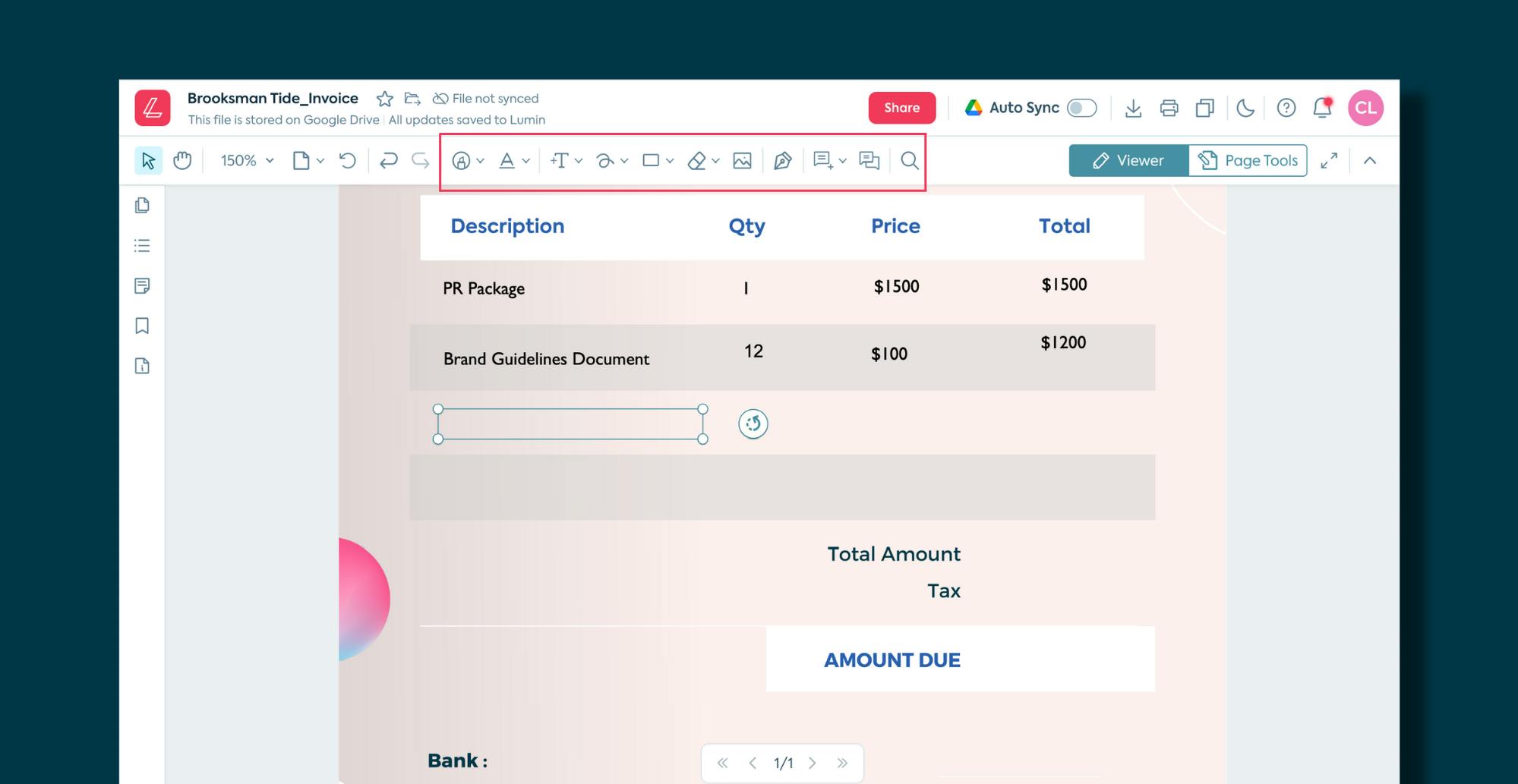 You'll see a toolbar offering an array of editing tools. You can try freehand drawing, highlighting, text insertion and commenting.
Step 3. Make your edits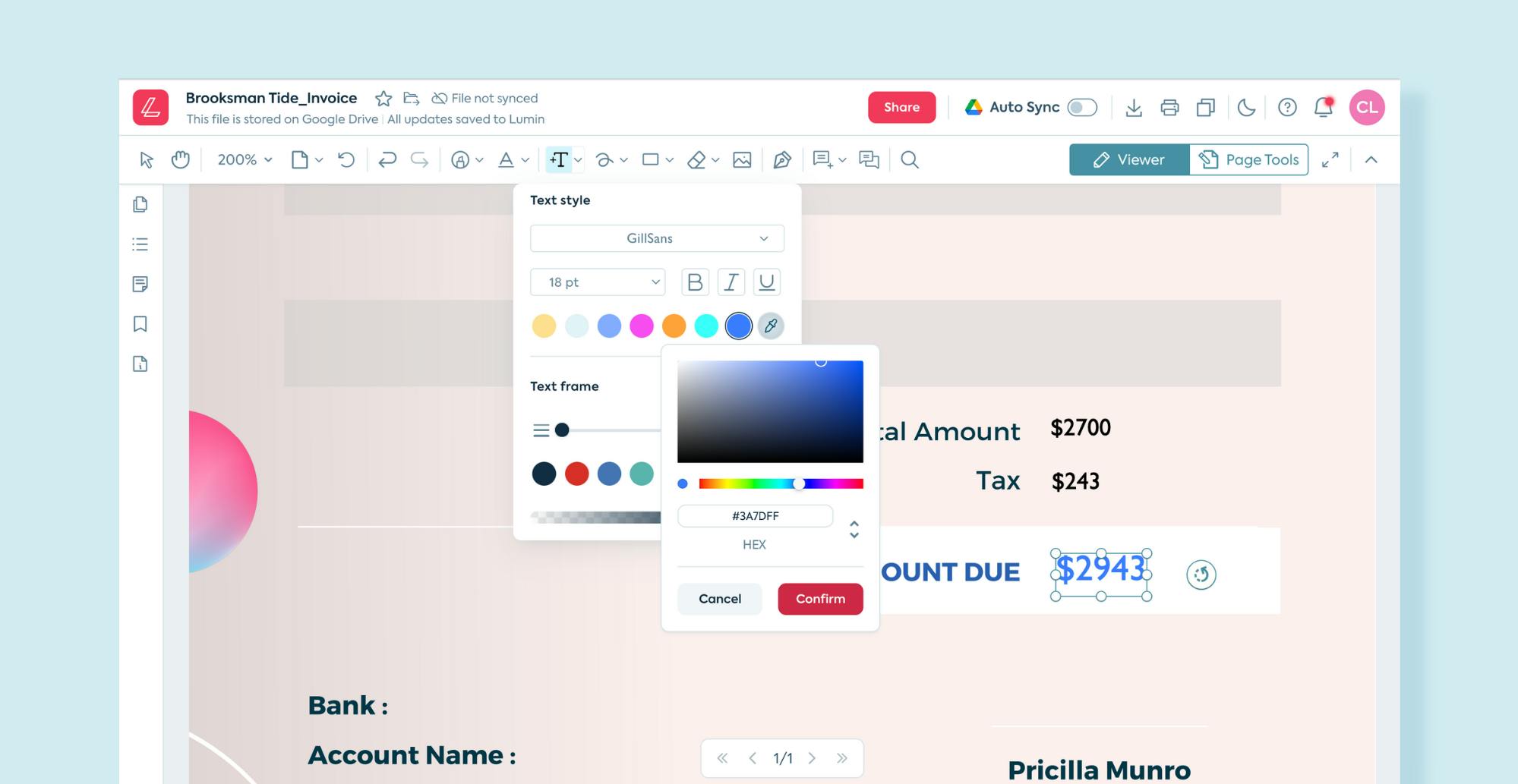 Any changes you make will automatically be saved to Lumin, and can be synced to Google Drive. You can even turn on auto-sync if you plan on using Drive and Lumin together frequently.
Step 4. Save, download or share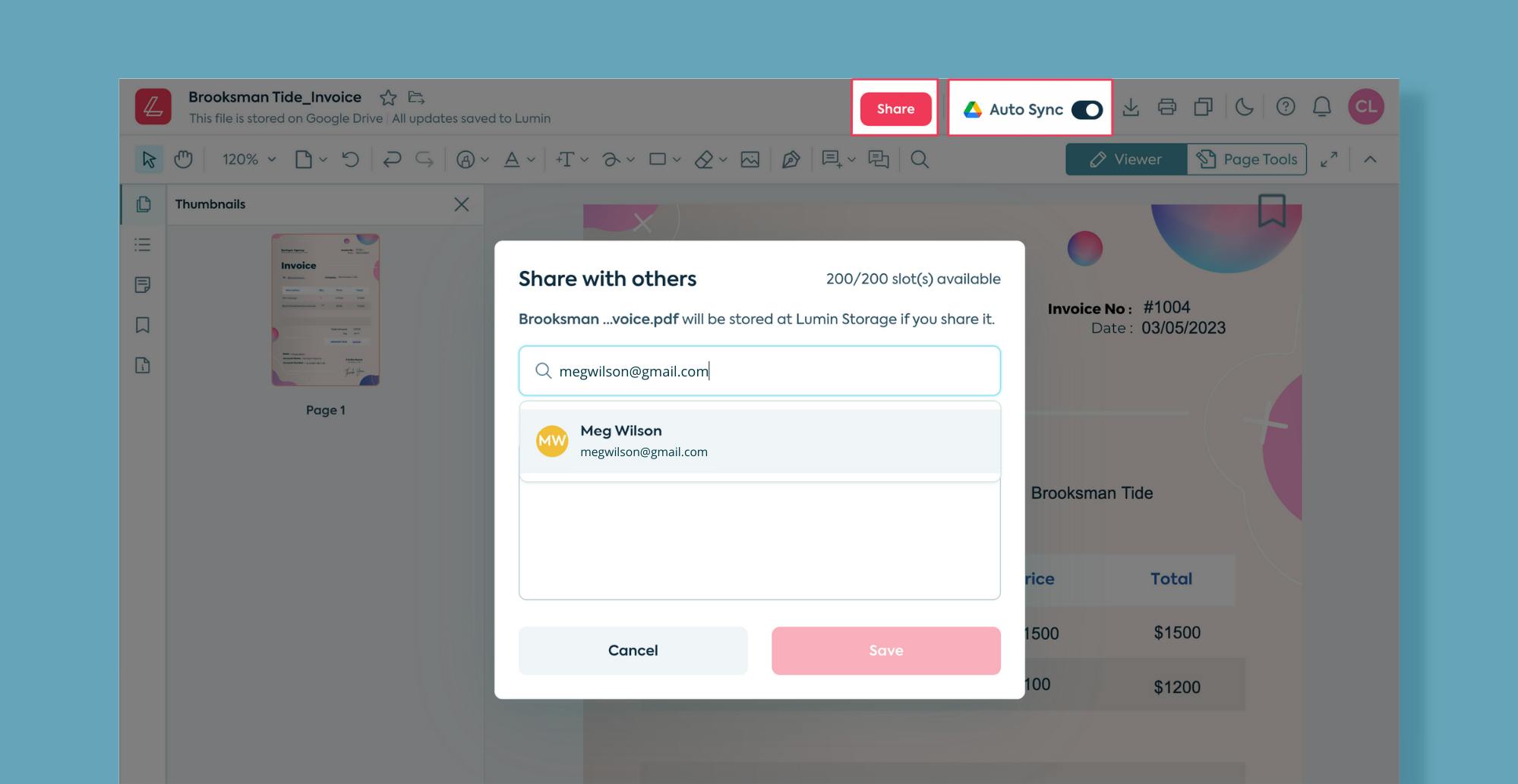 You can save your edited PDF in Lumin or Google Drive as outlined above, or you can download it to your computer. You can also share files with friends or co-workers directly via Lumin, as well as by downloading and attaching to emails. If you give permission, those you share files with will be able to comment or even edit your document in real-time.
All the ways you can edit a PDF
The art of editing a PDF is so much more than just adding eSignatures and adding images. Students can use software like Lumin to scan handwritten notes with OCR technology, allowing them to make their scrawlings digitized and searchable; health and beauty industry professionals can create fillable forms for clients to fill out; and business executives can make templates of commonly-used forms to tweak and send at will.
No matter your aim, we have you covered with a set of amazing features.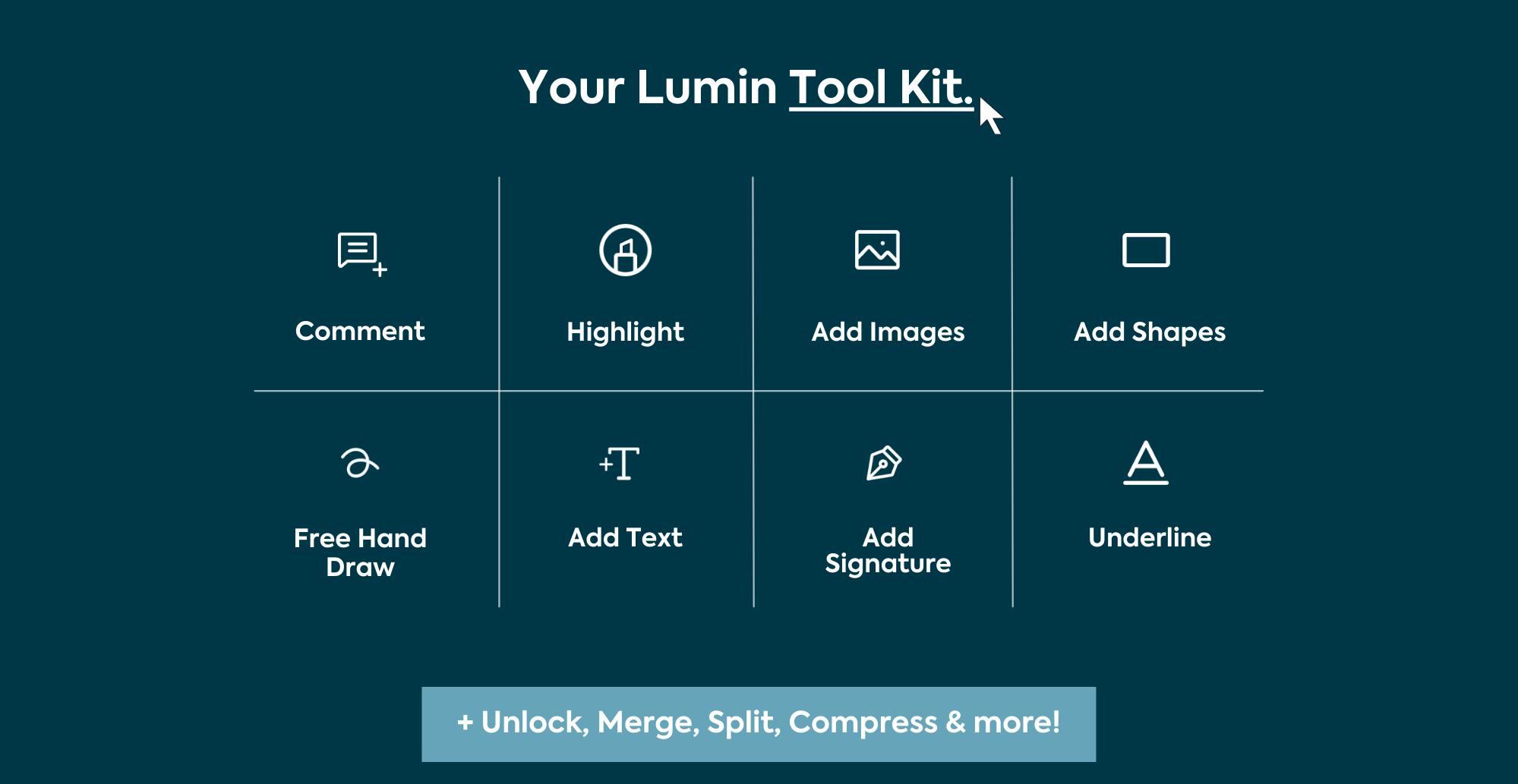 Freehand draw on PDFs
Use customizable markers to draw on your PDF document.

Add shapes to PDFs
Add a selection of customizable shapes to your PDF document.

Add annotations to PDF
Annotate any part of your PDFs. Learn how.

Add and edit comments
Add, edit and respond to comments in your PDFs for easy collaboration.

Highlight PDF sections
Draw attention to a section of your PDF with customizable highlighters.

Add images to PDFs
Insert images into your PDF documents.

eSign PDFs
Add your eSignature to a PDF in seconds, without the need to print. Learn how.

Merge PDFs
Bring two different PDF documents together for ease of use. Learn how.

Move, reorder and delete PDF pages
Reorder and remove unwanted pages in your PDFs. Learn how.

Split PDF
Create two separate documents from a single PDF. Learn how.

Rotate PDF pages
Rotate pages in your document. Learn how.

Use OCR (Optical Character Recognition) to make PDFs searchable
Our sister site, Lumin Tools, has all our heavy-duty tools; like OCR. Try now

Compress PDFs
Lumin Tools can also be used to compress your PDFs into smaller file sizes, making it easy to send them off into cyberspace. Try now
Free PDF editing vs premium
https://www.luminpdf.com/pricing/individual
When editing a PDF, the choice is often between a free internet tool that offers limited features, or a premium tool that offers advanced capabilities but costs a lot. 
Lumin is different; we are dedicated to giving you an expansive list of functional features for an affordable price.
Why edit PDFs with Lumin?
Get the most out of your PDF editing with Lumin. We're here for you around the clock with a range of amazing features at an affordable price.
Go paperless - You'll never have to print out a PDF ever again, with the ability to edit and leave e-signatures using our software.
Easy sharing - Share documents with your entire team at the click of a button.
Cloud integration - Work with Google Drive, Dropbox, or simply use our very own Lumin cloud storage.
Cross-platform - Access and edit your PDF documents on any browser and any device.
Start editing PDFs with Lumin today!
Lumin is the PDF editor that can be used by business professionals, administrative workers, and students to view, share, and collaboratively edit PDF documents in the cloud. Affordable and functional, you can sign up and start working on your documents in seconds.