Dec 15, 2020
The best ways to edit PDF in Google Docs for 2022
When you think of PDFs, you no doubt imagine agreements, purchase orders and legal contracts. If you have read an online magazine or newsletter you will notice that they are also most commonly presented in PDF form. Ever since their inception in 1993, PDFs have become a staple of our online world. 
Until recently, PDF editing was not so important. If you had a form or agreement you wanted to fill in or edit, you could always print, manually handle and then scan the document to be sent on to whoever required it. While this can still be done, it takes time and an office set-up with reliable equipment. The rise of cloud-based storage with applications such as Google Drive has allowed us to take our documents anywhere and edit them directly, without the need for printing. This has saved businesses time and given rise to greater remote and freelance working capabilities. With the capacity to easily edit text documents, spreadsheets or presentations, people naturally want to be able to do the same with PDF files. 
So, what are our options for editing PDF documents in the cloud? Unfortunately, there is no Google cloud-native app that edits PDFs directly. This is why Google Drive users often edit PDFs in Google Docs. We will take a look at this process, examining both its advantages and disadvantages, and then show you another way to efficiently edit PDFs in Google Drive that can give you full functionality.
Edit a PDF on Google Docs
The stable office job almost seems an outdated concept. A fast-changing, always online and globalized market has made "the gig economy" (short term temporary contracts) a feature of modern working life. An outsourced employee on a temporary contract may be working in a different time zone and never meet their colleagues face-to-face. While these employees don't need to be present in an office, they will often still need the ability to work collaboratively on documents. Google's suite of cloud-native applications, one of which is Docs, makes the collaborative process simple. Just one document can be shared instantly with multiple colleagues, with real-time syncing ensuring that any alterations and comments can be viewed and acted on as they occur. 
As mentioned above, without a dedicated Google PDF editor, an option is to rework the PDF in Google Docs. Here is how you can do it:
Go to your Drive and click My Drive > Upload Files. (You can also just drag and drop the document.)
Double click to open the PDF in view-mode. Note that in view-mode you are able to search and copy text from the PDF and add any comments. If this is all you need to do, there is no need to work with the PDF in Google Docs.
Up the top of the PDF, you will have an option to Open with Google Docs. Clicking on this will create a Google Doc with the contents of your PDF.
Now that you have selected to open the PDF in Google Docs, you are free to edit the text and utilize all the other tools that Docs provides. This includes inserting and editing images, setting paragraphing styles, adding footnotes, running translations and incorporating charts and tables. The fact that there is such a huge range of features that can be employed in Docs makes it the app of choice for many.
Sounds great so far, doesn't it. While this may seem like the end of the story, there are a couple of things that need to be mentioned:
It is only a copy of your PDF that gets created in Google Docs. When you make changes, the original PDF document will of course be unaltered. After you have finished editing the contents of your PDF on Google Docs, you will then have to convert the document to PDF to have the up-to-date version in PDF format. This can easily be done in the Google Doc itself by going to File > Print > Destination > Save to Google Drive. When you go back to your list of documents in Google Drive, you will see your new PDF there! (Just make sure you don't confuse it with the old version). Google Drive is a strong cross platform tool, so if you want to save the Google Doc as a PDF on iPhone, Android or tablet, it is just as easy as doing it on a desktop computer.
This is the biggest concern that users have when they open a PDF in Google Docs. On conversion, the formatting completely changes. You may have had well-formatted tables and graphics, only to see them turn into a mess when converted. The reason for this is that part of the contents of your PDF either won't be supported by Google Docs, or renders differently due to the program's reading of PDF elements.


When Google Docs converts the PDF, it utilizes Optical Character Recognition (OCR) technology. This allows text from images and even handwritten text to be read by a machine. Google does this well and if you notice on conversion, it even retains some formatting from your PDF such as text size, bolding, italics and so on. If you have a PDF agreement with straight text and little formatting, uploading the PDF to Google Docs, editing the text and converting to PDF for delivery may be comfortable. However, if you have a complex document you will soon find out that having to reformat and redo sections just to edit some text in Google Docs isn't worth the effort. 
In short, if you want the functionality of Google Docs when editing a PDF, make sure it's only a simple document. 
So where can we go from here? The PDF's strength is that complex formatting can be presented professionally and viewed on any device. PDFs are rarely a simple text document and therefore require editing tools that Google Docs is not best placed to support. Luckily, third-party apps can solve this problem. 
How else can I edit a PDF on Google Drive?
PDFs are the standard by which we transmit documentation for a simple reason, they are self-contained and can be viewed by anyone, anywhere. If you created a Microsoft Word document, for example, the person you send the file to would also need Microsoft Word to view your document as you intended. If you try to open the document with OpenOffice or some other doc file reader, you will notice that there will be formatting differences. This is because a different program will apply its own treatment and calculations to the information contained in the document. This may not always be such a problem, but consider a scenario where one party needs to send a table of specific figures to a second party. If the recipient views the document on a different program they could be left with realigned numbers that either don't make sense or cause misunderstandings.
If we continue to use the Microsoft Word example, we find that even an older version of the same program can have trouble identifying things such as new fonts that have been used in a document. 
How are PDF documents different? Well, PDFs are self-contained and don't require the viewer to have the same program used to create the file. Any PDF viewer will display the document as intended by the creator. In recent times there has been an explosion of free PDF viewers for download, but browsers such as Google Chrome have a PDF reader built in, so that documents can be viewed immediately without any other software.
As we can see, the creation, viewing and subsequent editing of PDF documents is very necessary and with remote working this need has only increased. While Google Docs is not able to provide editing capabilities without a conversion that will cause formatting problems, there is the ability to integrate third-party applications with Google Drive that do. This is great for users, as it allows users to leverage the software of specialized programs within the cloud.
Online PDF editors in Google give users the option to completely bypass Google Docs and make edits in the PDF file directly. This means no conversion and a greater PDF toolkit.
Using Lumin PDF with Google Drive
Lumin PDF has been developed to seamlessly integrate with Google Drive, meaning documents can be edited in real-time and used collaboratively. There is even a guide to get you started, laying out the process of easily connecting the Lumin PDF app to your Google Drive. If you have been looking for an easy-to-use Google Chrome PDF editor then this is it.
Once this third-party app is connected, editing PDFs becomes much easier. Once a PDF is uploaded to your Google Drive, you open it in view-mode (just as the description for opening a PDF in Google Docs instructs), but instead of clicking on Open in Google Docs, you click the arrow which will drop down to reveal Suggested third-party apps, under which you will see Lumin PDF. Opening up the PDF here means you have access to the following features:
Editing and annotating - Lumin PDF gives you the power to edit text and format images in real-time. Syncing with Google Drive means your stored PDF will reflect the changes made in the Lumin app. Anyone with the link will be able to view your PDF alterations as they occur and, if they have the right permissions, also make changes and add comments to the document.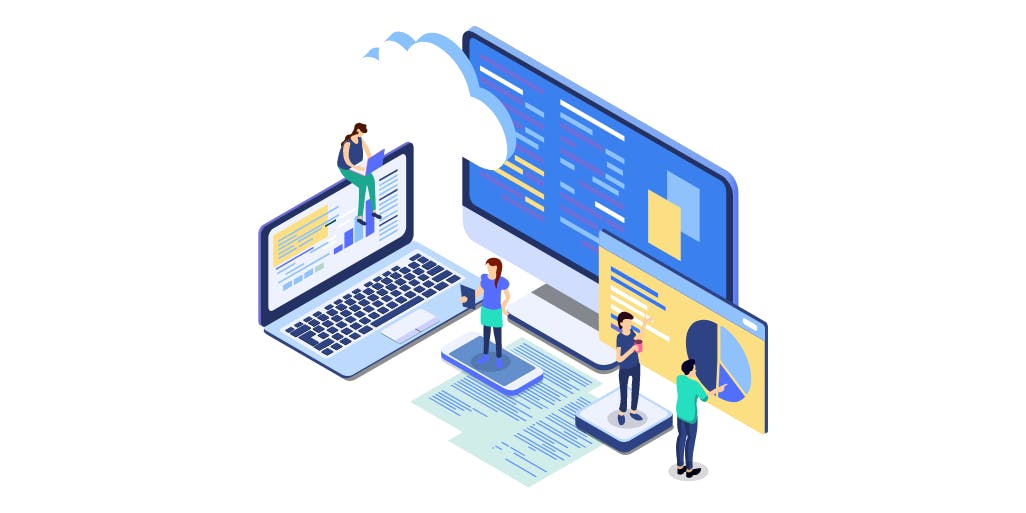 E-signature - Ameliorating the need to have special e-signature software as well, Lumin PDF allows users to add their digital signature to documents. Not only is this more efficient, it saves the need to have a printer/scanner and a space to store physical documents. Once a PDF file is signed and sent, it can be stored in a shared Google Drive folder.
Cross-platform capabilities - While PDFs can be viewed on any device, it doesn't mean all apps allow editing on them. Lumin recognizes the need for people to access documents anytime and anywhere, which is why the Lumin app is compatible with different devices and systems. You can edit your PDF on Google Drive with Android, MacOS or iOS, knowing that the same easy-to-use capabilities are on offer.
Fillable form functions - There is no possibility to create a fillable PDF on Google Docs, but in the Lumin PDF application it can be easily done. You can either create a document from scratch, or utilize one of the many fillable form templates that are on our website. With complex formatting and customizable wording already set out for you, PDF forms can be personalized, saved and shared within minutes.
Lumin PDF also utilizes OCR technology, which allows users to compress, split, merge and unlock PDF files, as well as supporting conversion to and from PDF with a large range of file types. It is rare to find a PDF program that incorporates so many features, which is why we provide premium email support and guides to help you get the most out of the product.
Editing PDFs in 2022
Editing PDFs in Google Docs is not easy, which is why people assume there are some hidden tips and tricks to make it less complicated. While Google Drive and the suite of cloud-native apps can definitely do many powerful things, Google PDF technology is not quite there. 
People who use PDFs in their day to day life need reliable and intuitive PDF technology to make the handling of this file type easy. Third-party apps like Lumin do away with the difficulties of editing PDF content in Google Docs by providing an advanced tool kit, features of which we have seen above. Google Drive integration means that PDF documents can be saved, edited, shared and commented on just as easily as if it were a Google Doc, meaning organizations can save time and money on paperwork, and focus on optimizing their businesses. 
Share this